Ren Hang did for Chinese photography what Stormzy did for grime; what Studio Ghibli did for anime and what Bob Marley did for reggae. No one—least of all Hang—could have predicted the international acclaim would receive, and how he would open the world's eyes up to a stream of Chinese artists, breaking with what the West perpetuates as the status quo in China.
It's been three years since Hang's death (the late photographer was just 29 when he took his own life in 2017) but his images, vibrant as they are unruly, continue to set a precedent for Chinese photography in the West, upheld as the archetypal means of image-making of the world's largest nation.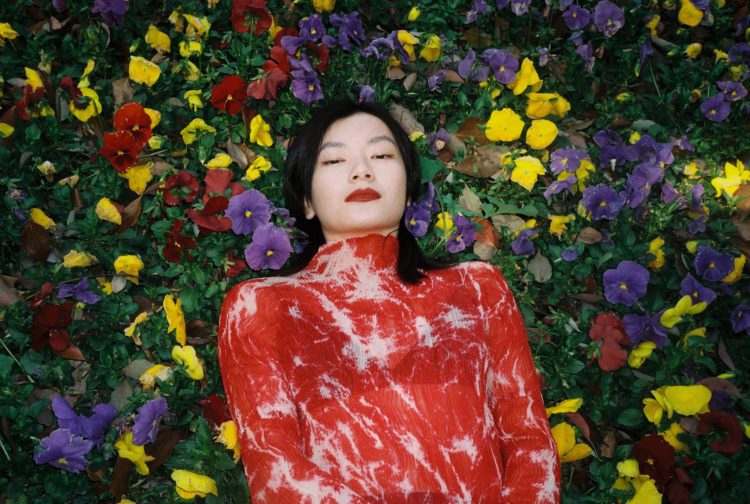 Along with his contemporaries Lin Zhipeng (aka No. 223) and Luo Yang, Hang honed what he described as "low class" photography, lensing stripped back images he deemed to be pornographic rather than erotic, Se Qing rather than Qing Se. Splayed bodies, symmetry and pale naked skin populate his eccentric oeuvre, offset by pops of colour, be it cherry red nail lacquer or the iridescent azure of a bird.
Now, as part of the exhibition China Fever ⻘青春症, a selection of images by the three photographers are on show at Migrant Bird Space, Berlin, shining a light not only on the wealth of photographic talent from China, but the way such images have been popularised in the West: how their subject matter, sex, hedonism, artistic expression, seems incongruous with the media-fuelled misconception of repressed China.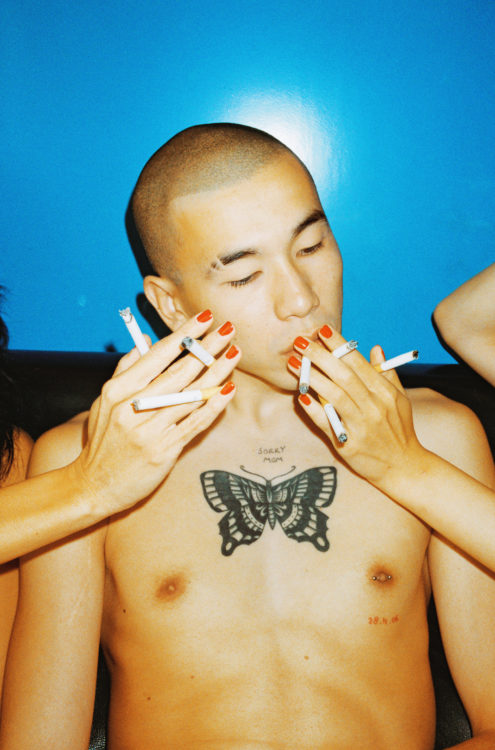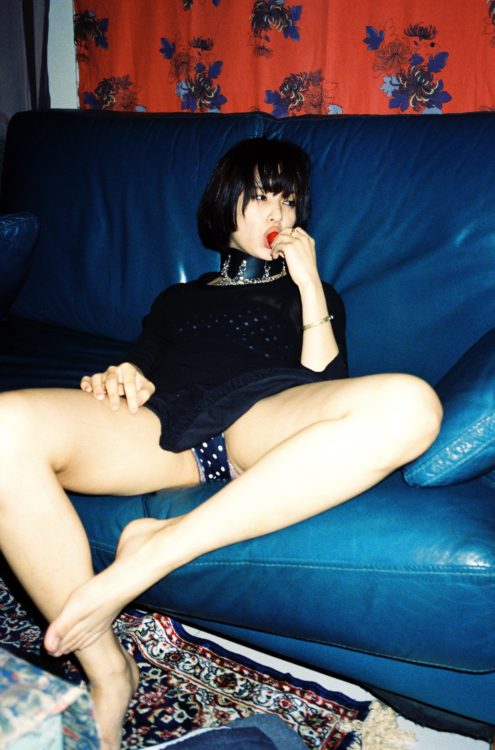 The harsh, oppressed identity that's been crafted of China by the West may stem from an element of truth—the severity of censorship is impossible to refute—but, as Hang and his fellow photographers affirm, freedom is in the eye of the beholder.
Through hedonistic portrayals of lust, luxury and leisure, the work of this trifecta of photographers paints a portrait of Chinese youth that's just as resonant as Larry Clark's Kids or Daniel Josefsohn's picture of '90s Berlin, and as this exhibition proves, they're better understood together.