We've been lapping up Maxine Beiny's designs ever since we first saw them. Her checked trousers made the cover of INDIE 61, the Dark Issue, and the young designer was high in the list of our 19 people to watch in 2019. The Londoner quit her high street designing job less than two weeks after starting it, and realised rather than ripping off big name designers and working "for the man", she'd rather be doing her own thing. And thank God she did. Since then, Beiny's creative juices have birthed three collections, inspired by everything from frustration to fuckboys—and as her SS19 campaign, lensed by Alexandra Gordienko, proved, she's going from strength to strength. As photographer Zoe Natale Mannella and stylist Serena Pompei join forces for this Maxine Beiny-exclusive editorial, we sit down with the designer to talk love, life and lycra.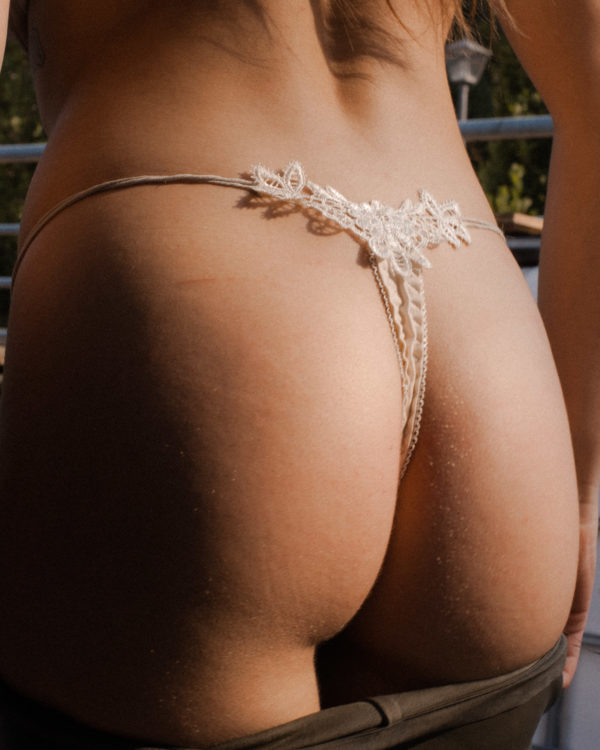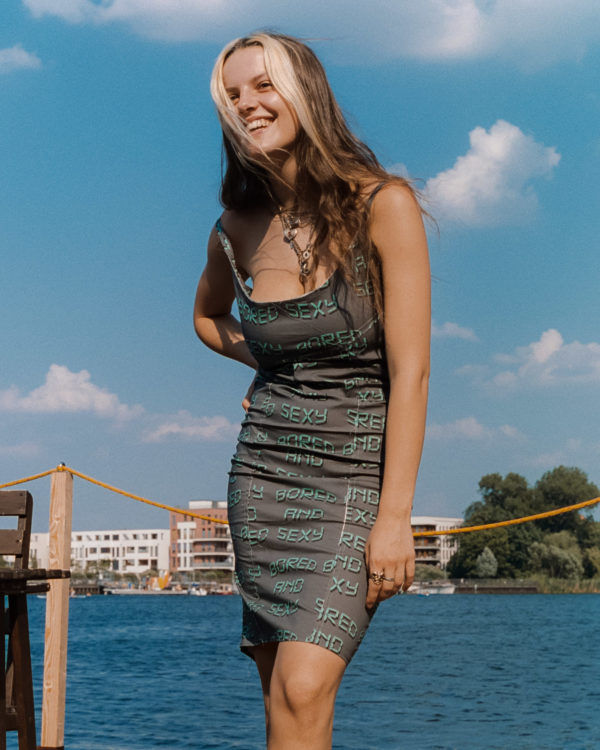 What have you learnt in the five years since leaving university and designing IRL?
I've learnt so much in the last five years. I've learnt how hard it is to organise and do everything yourself. At university you're not taught about how to attempt to turn your work into a business. That's something I am still trying to figure out! No one tells you how much money you need and how many awful jobs you have to have to try and fund it. I think I learn something new every season or generally probably just keep making the same mistakes over and over again (I never seem to learn!) 
Your SS19 collection was a turning point for you—markedly more mature than your previous work but still holding on to that element of playfulness. What made you want to design this collection, and what did the process teach you? 
I had more time. It's actually my favourite season so far that I have done so far, I think it will be reflected more in the work I produce in the future.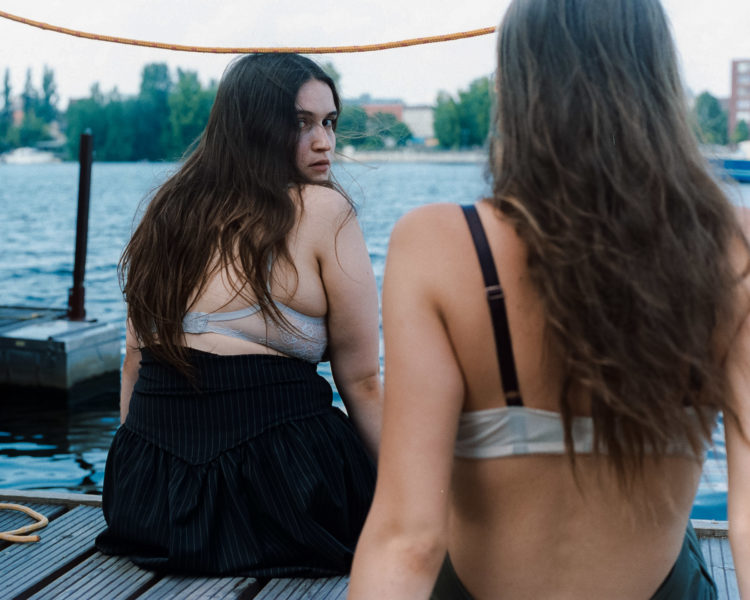 What's on your moodboard at the moment? 
Sexy girls, lace, lycra, glitter, pink and red. Sexy 3.0!
Where else do you go for inspiration outside of fashion?
Hinge. No, I look at my life and what's happening (which usually isn't a lot) and also I like to go to art exhibitions—it makes me feel cultured.
What was your most regrettable style phrase/ fashion faux pas? 
My whole life.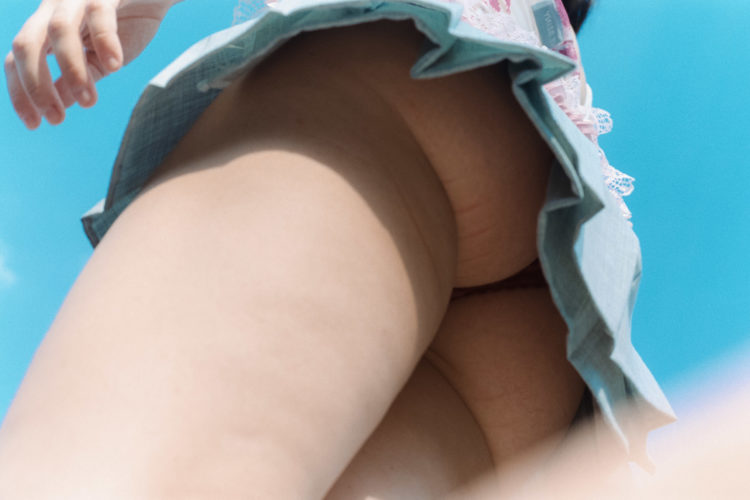 When do you feel most empowered? 
When I've washed my hair and made a slight effort, so realistically about once a month. 
What role does humour play in your life and in your work? 
A LOT! Its important to have fun and not take anything too seriously at all! I like to find the humour in everything—even if its something tragic. 
What clothes make you feel the most confident? 
The clothes I never wear, as I seem to wear the same jeans everyday with a different t-shirt. Something black, sexy and Prada. 
Who, dead or alive, real or fictional, would you love to see wearing Maxine Beiny?
Britney Spears. "You better work bitch" is my life motto. 
Photography ZOE NATALE MANNELLA
Styling SERENA POMPEI
Styling Assistant ELIZABETH KWAN
Models JASMIN, POLLY and ANNA @letitgo
All looks MAXINE BEINY