Inspired by trailblazers like Frank Ocean, the unapologetic attitude of New York City and the transformative power of a little lip balm, Milk Makeup was created for skincare and beauty junkies craving bold self-expression, experimentation and creative freedom. 100% vegan, cruelty-free and paraben-free, the New York City brand is all about good ingredients and epic payoff.
Dreamed up by the independent thinkers at Milk creative studio in downtown New York City, the Milk Makeup range is changing the face of beauty by designing a range of hard-working products that put freedom of expression firmly to the fore. Driven by the ethos; "It's not just about how you create your look; it's what you do in it that matters." Milk Makeup dares you to carry your spirit of reinvention from your makeup to your life.
We chatted to Milk Makeup COO Dianna Ruth and Creative Director Georgie Greville about the infectious energy of New York, candy as a substitute for blush and doing things that haven't been done.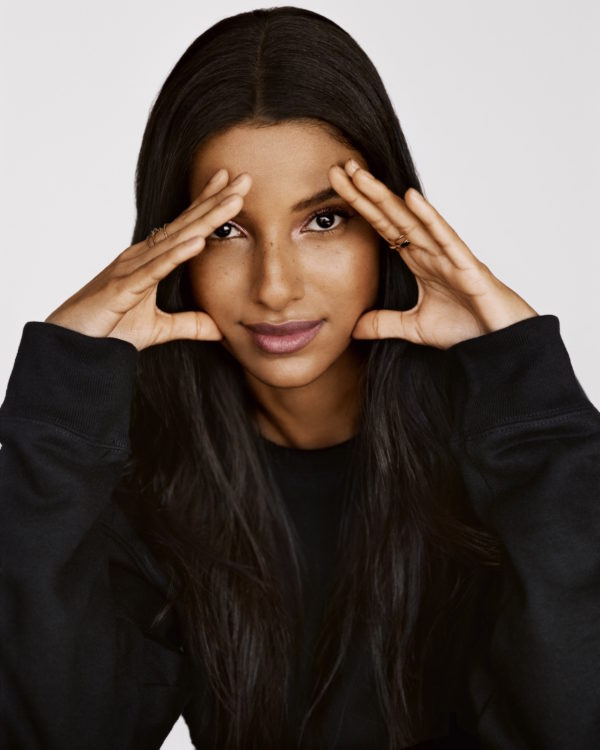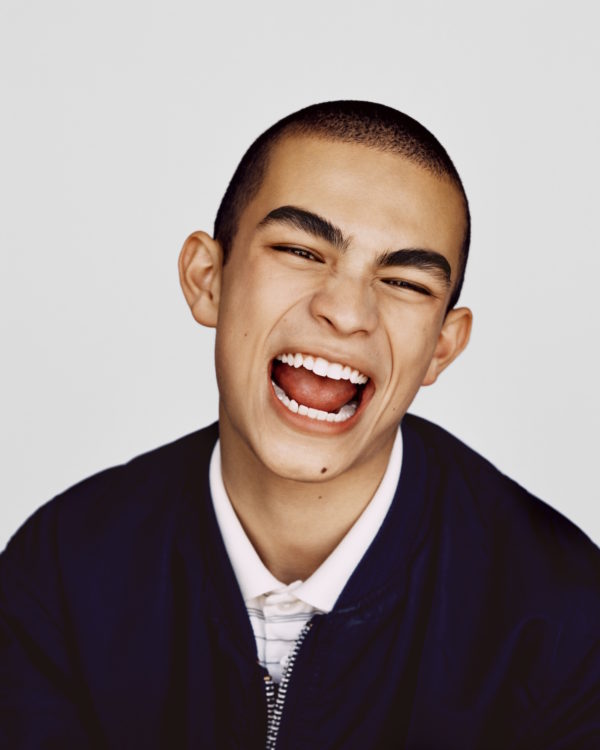 What role did makeup play in your life growing up—when did you first discover makeup, and how has your relationship with cosmetics changed?
GEORGIE: My mom was always a lipstick wearer so for sure that was my first intro. Really it started with wanting flushed cheeks and I would use a cherry candy like a lollipop or the cinnamon gobstopper ball. Isn't that funny? I got this one lip balm that had a bit of colour in it and I would use it everywhere. Even if it didn't work I'd pinch my cheeks if I was going to see a boy. Even then I was trying to get a multitasker.
DIANNA: My mom had a huge plastic unit in our bathroom that had all these little drawers. My mom wore Chanel No 5. It was also the '80s. She was wearing three colours of shimmer eyeshadow. I have a photographic memory of all the products. I remember touching them and looking at them and loving them. But I never really wore makeup. All I cared about was not getting sunburnt, because if I got sunburnt as a kid I got grounded. My mom was so anti-sunburn. I learnt early on that sunscreen was my friend.
G: But you knew you always wanted to be in beauty?
D: I knew I wanted to be in consumer products. I always liked products and packaging and that marriage.
You started with vegan, clean ingredients in your products, was that an easy decision or did it take any persuasion?
D: It was an easy decision to make. I think Georgie was always the one saying, 'How do we make this clean, how do we make this healthy?' That was always coming from her. And I was always like, 'Well, in the market place this is the things we should do.' We were new moms and I think at the point you're very aware of what product you're using. We were always talking about the products we're using. I think our lifestyles influenced our decision.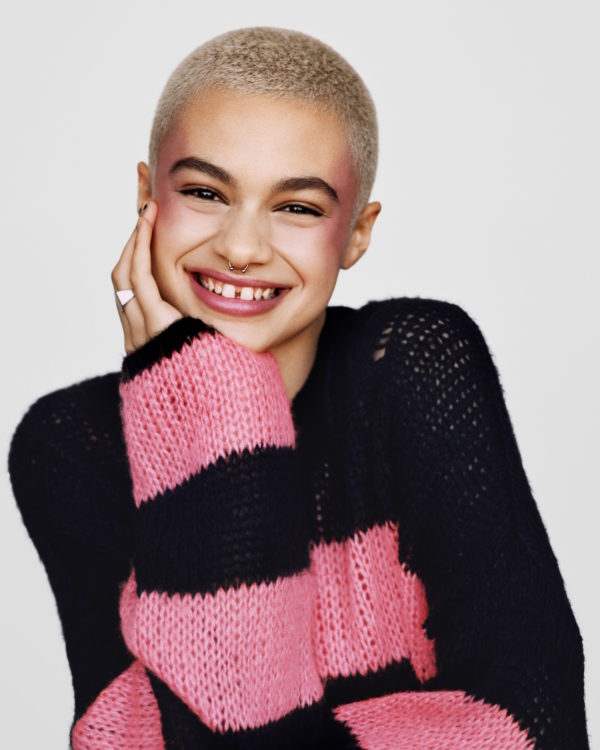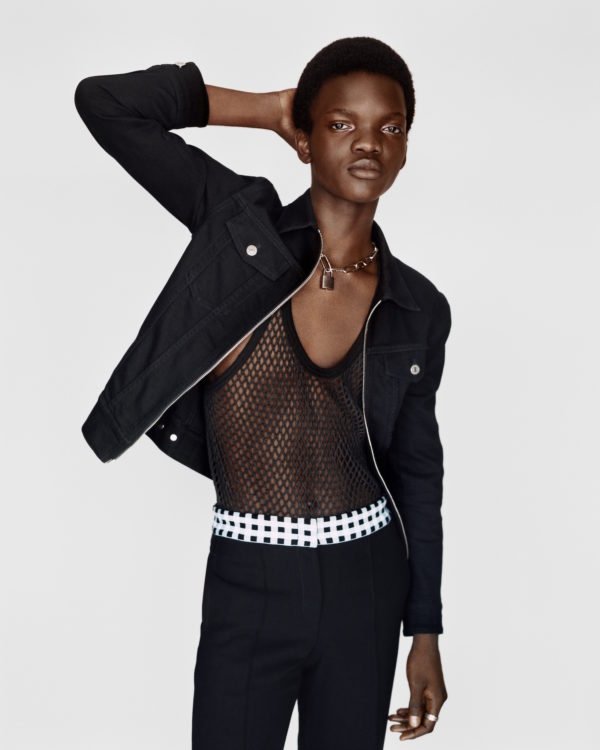 "Since day one, we were trying to impress ourselves." 
G: We actually wear our products. We really care. We stand for integrity. We wear them, we stand for them. We're both savvy skincare people and Dianna is a super savvy makeup person, I'm a savvy makeup person in that I seek out these utilitarian things that work really well like a Nars matte lip balm or eyeshadow liner that can do a million things, these are the kind of things I love in the beauty world.
D: Georgie is definitely a product junkie. Day to day I maybe use three things.
How has New York City inspired the brand?
G: New York is a place where people come and they can be whoever they want to be. There's a reason why we have the biggest gay scene in the world. People who couldn't come out in their hometown can come here and are accepted. The same with any type of person. You can come here and reinvent and that's exactly why I'm here. I never really fit in the waspy Boston scene where my parents landed up living at the end of my high school years, but here I could feel creative and find my people. It's for people who don't want to be told who to be, it's for people who want to figure out who they are on their own terms and be as weird as they want to be.
I bike and I take the subway and I love the democracy of New York. I love that there are super-rich people and new up-and-coming artists and everything in between. I love how diverse it is. It's a truly global modern city. I think that's infused in our brand too, we're naturally diverse. That's gonna be the future. We're just lucky because we actually live in it.
Milk is known for being progressive regarding gender, do you have some male beauty icons?
G: We have a transgender model we use called Casil McArthur who was in one of our first campaigns. That was a big risk we took putting him in Sephora but he's an incredible model. It resonated amazingly, that was our most-watched how-to tutorial on YouTube. We kept taking chances and it kept resonating. We were like 'We know we're going in the right direction'. We just used Teddy Quinlivan. In terms of people who are our spirit animals, we're inspired by people like Ezra Miller, Troye Sivan, Frank Ocean. The list goes on.
We're just excited about people reinventing themselves and having the freedom to do it. Anybody like us, we set out to make products that didn't exist yet and we're excited by people with that same spirit. Trying to do something that hasn't been done.
What products do you find resonate with men?
D: Blur stick, it's almost like invisible makeup for men because it goes on clear, it's easy to apply and you don't need tools or skills but it'll give you a blurred finish.