Trying to make sense of the world, while dreaming of a better one, @expo156 has created a virtual exhibition space that seeks to use fashion and art as a defence against anachronism. Birthed from a desire to transform an aesthetic fascination into a productive output, @expo156's account-slash-gallery is a peek into the future of creative expression as well as the future itself. From archival fashion editorials to robotic romance, this account is the perfect antidote to the current grim political climate.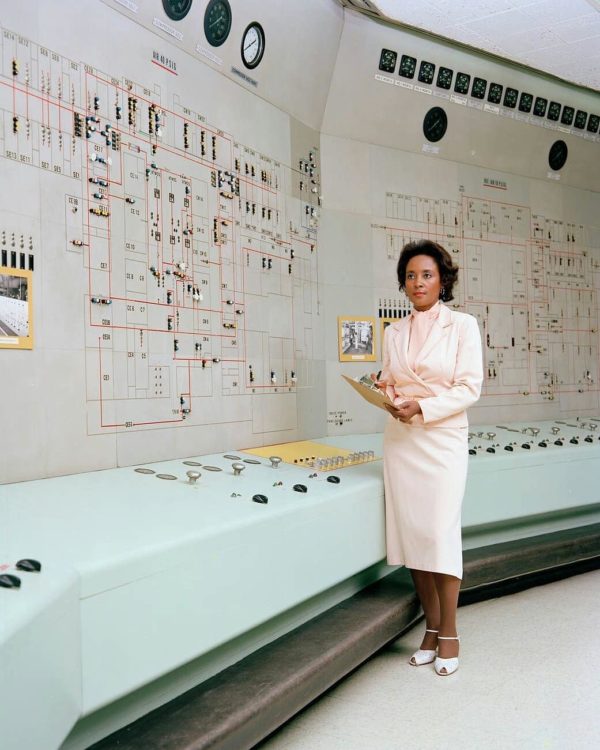 How did @expo156 start?
I have a fascination for pictures, beautiful and futuristic pictures, pictures that make sense. I spend my time watching them, collecting them. So I tried to turn this form of contemplation into a productive activity.
Where do you get your inspo?
Through the pictures that I collect. These pictures I find them on Tumblr and Instagram. It's the artists who create them that inspire me the most. People like @3rd_eyechakra, @iranacredi, @kaanulgener, @vvutura, @loucamastro, @proxima2000taur, @ines.alpha are very inspiring. There is also @bysan.z, @sensenlii, @di_________du, @a1jewel, @bitcrcrcr and others who embody a new generation of very promising stylists. And then the Instagram accounts @2055aesthetics, @ne2rk.io, @thats.soamazing, @technopessimism often give me ideas!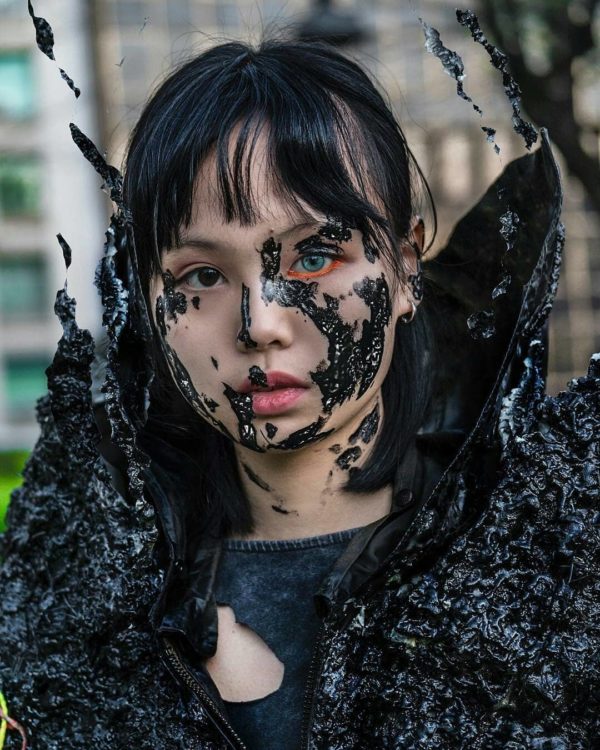 How would you describe your account?
An attempt at futuristic visual storytelling, through fashion and art in general. I try to bring together artists that I admire and present their work as if my account was a virtual exhibition space, so I do some sort of curatorial work. I always work on my pictures selections from a colour and an associated concept. For example, my last blue selection revolved around an idea of "scientific surrealism".
What's the highest reaching image you've ever posted?
This one…
Are you optimistic about the future?
Not really, but I'm looking for reasons to think otherwise.
What does utopia mean to you?
A utopia, I often see it built around a place with its functioning that allows an improvement of the conditions of existence for all. It can be a spaceship, a forest or a megalopolis… But it can also be a goal that we will seek to achieve without necessarily achieving it. In doing mood boards there is something very utopian because it is an attempt to reinstate human choices on social networks where choices are made by algorithms.
What do you think an imagined alien future can teach us about the present?
That we are still in our beginning? Compared to the mysteries of the future, our problems and differences are maybe not insurmountable!
What's your favourite sci-fi film and why?
It's not really a movie but Sense8. To share one's consciousness with others to go beyond one's individual and material condition is really something I have dreamed of seeing for a very long time. It is the TV series that is best able to show all that we feel in ourselves, all these immaterial things.
What's the future of @expo156?
I would like to make a beautiful paper magazine with the creators that I like to publish on my account. I have to find an economic model that allows me to remunerate everyone. I would like to start with an issue zero that would be a big catalogue with a "directory-portfolio" of creators that I like to publish on Expo156. The idea would be to have some representation in what is more avant-garde and futuristic in the creation today, and what is allowed by new technologies. Then there would also be content like collaborations and texts, etc.. Before that, I would like to develop my presence on other platforms like newlife.ai to limit the dependence on Instagram and also to be able to propose other mood boards formats. I would also like maybe one day make a physical exhibition with the creators that I publish.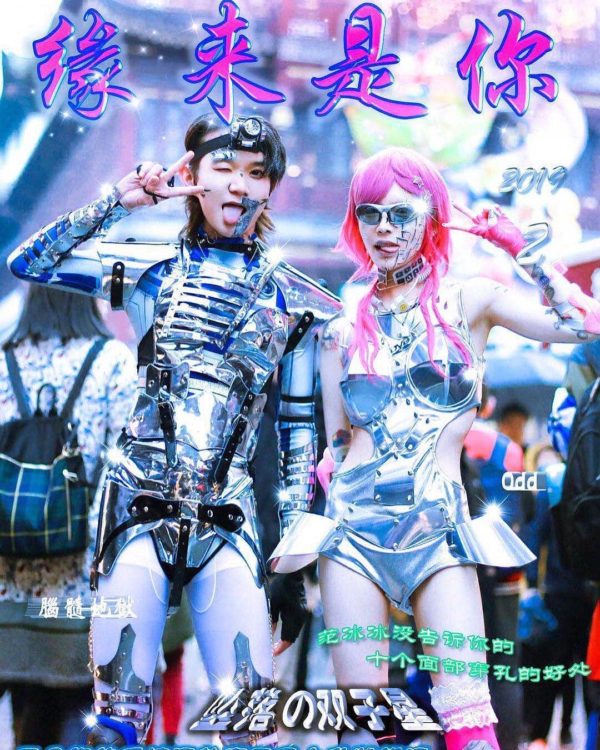 Feature image via @piotr_rusnarczyk