You don't have to be a political person to make a statement. It's something R&B star Cherrie knows only too well. "Everything I do is a statement," she says. "If I can push the culture forward by opening doors for my kick ass creative fellow underdogs, why shouldn't I?" Such is the ammunition behind the Swedish/ Somali artist's latest collaboration with Weekday, which was created with Muslim women and curvy silhouettes in mind.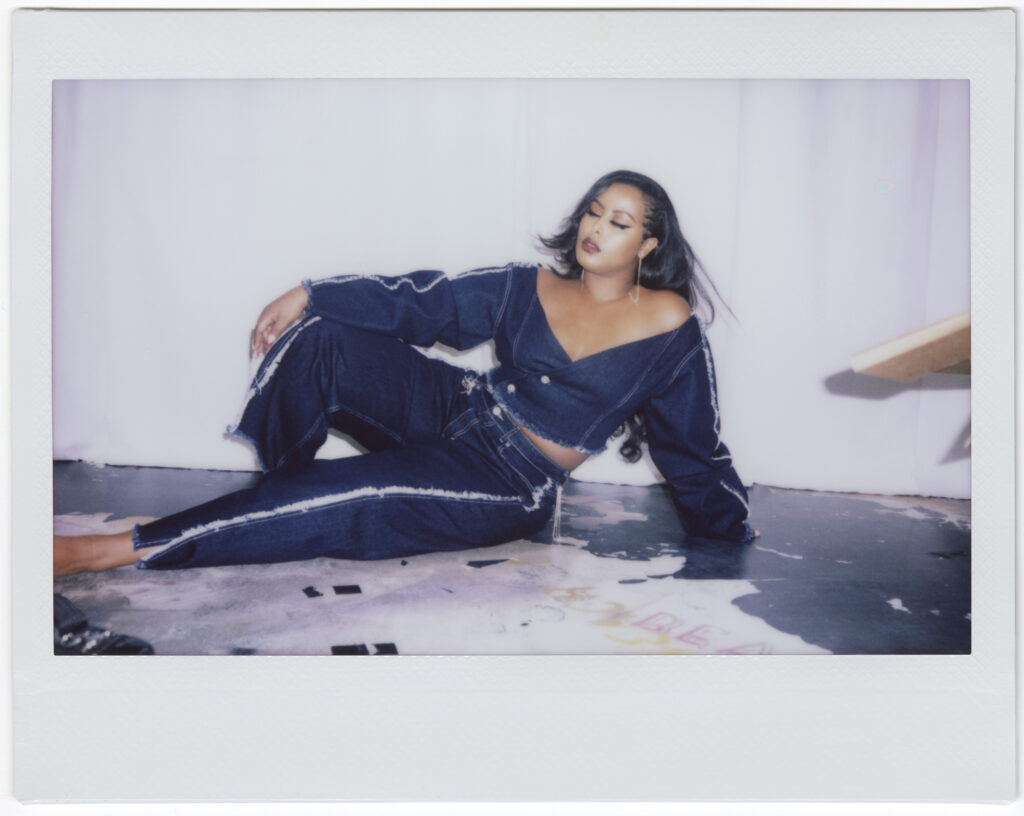 Like Cherrie, Weekday is also Swedish—and like Cherrie, stands for diversity and inclusion. It's a staple of youth culture in Scandinavia, where she grew up, and the R&B artist feels a strong and nostalgic affinity to the brand that saw her through her teenage years. As the 13-piece, sustainable-focussed and functional collection launches, Cherrie talks style, wardrobe staples and how music and fashion intersect.
How would you describe your style?
Comfortable but fitted, sexy, mostly gender neutral… I love streetwear as everyday wear, but also levelling up for big events like TV interviews. I love a good two-piece on stage or a beautiful off shoulder dress on date night.
What's your relationship to Weekday?
To me and all my friends, Weekday is a very respected brand. The best jeans—and you can always find a dope hoodie or cool jacket for the fall there. I used to wear the classic "Cheap Monday" jeans a lot during my teenage years, they're timeless, and really aged well! They've been on my radar since high school so this collaboration is actually one of the craziest things to happen to me.
Why is versatility so important to you?
Because I'm an artist, and throughout the week I have to put on different hats to maximise who I am, and what I wanna represent visually. A classic Aaliyah look with the baggy jeans a belly top on stage, an amazing high couture dress and jewellery for the gala, a cozy hoodie with sweatpants to match and some fresh sneakers in the studio. It doesn't matter as long as I feel beautiful and expressing my artistic freedom. (And maybe cause I'm a Gemini).
How do your approaches to music and fashion differ?
The core of everything I do needs to be genuine—to who I am and what I represent. Thick Black girls are hardly ever represented, so I wear things that accentuate my curves and confidence. I was an independent artist touring around the world for more than five years so the "DIY" spirit is such a big part of my artistic expression. I will also be the change I wanna see in fashion. I want to take over these amazing, respected spaces and create what I've been missing.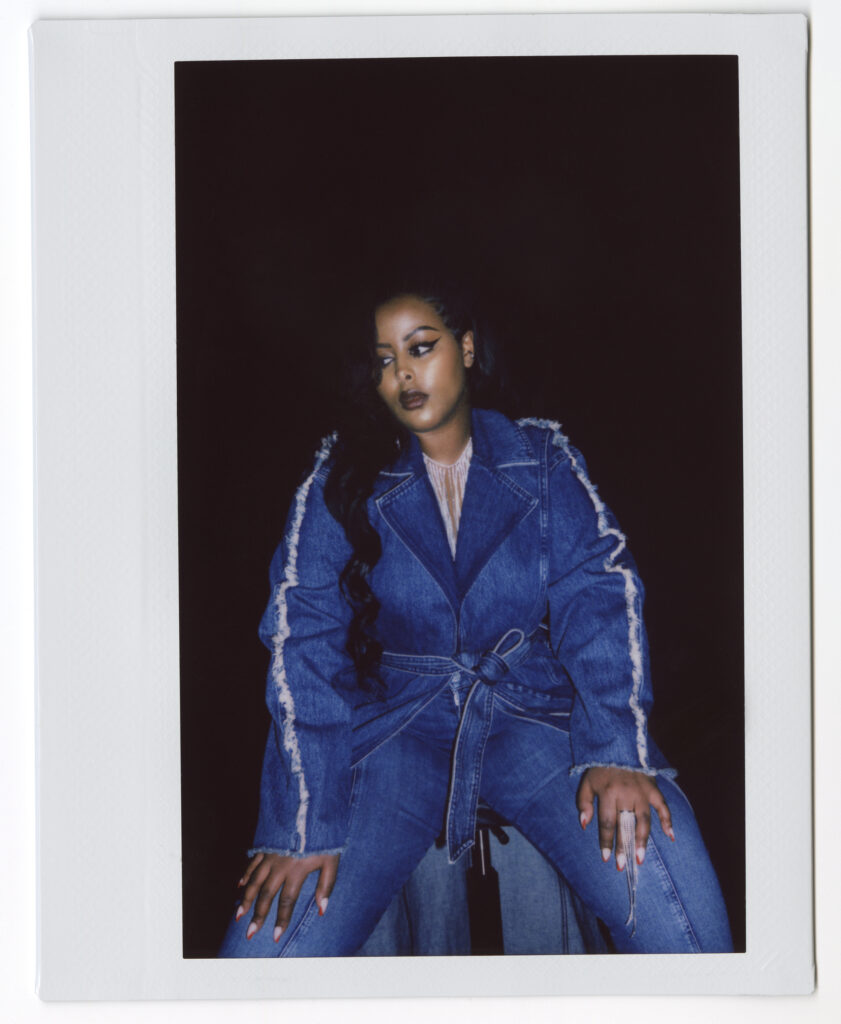 How would you sum up this collection?
Comfortable—because all of the jeans were made in a way so curvy girls would feel like it hugs them in the right way, but still inclusive enough for making sure they do so for our slim queens too! Inclusive because I really feel like we have something for everybody, even our modest fashion queens. And functional—our scarf doubles as a hijab, but I can definitely make it in to a top or a waste scarf to my blue bikini on the beach also the trench coat that doubles as an off shoulder dress…… Yeah we bodied this collection!
The collection will be debuted via a live shopping event on 31st of March online here.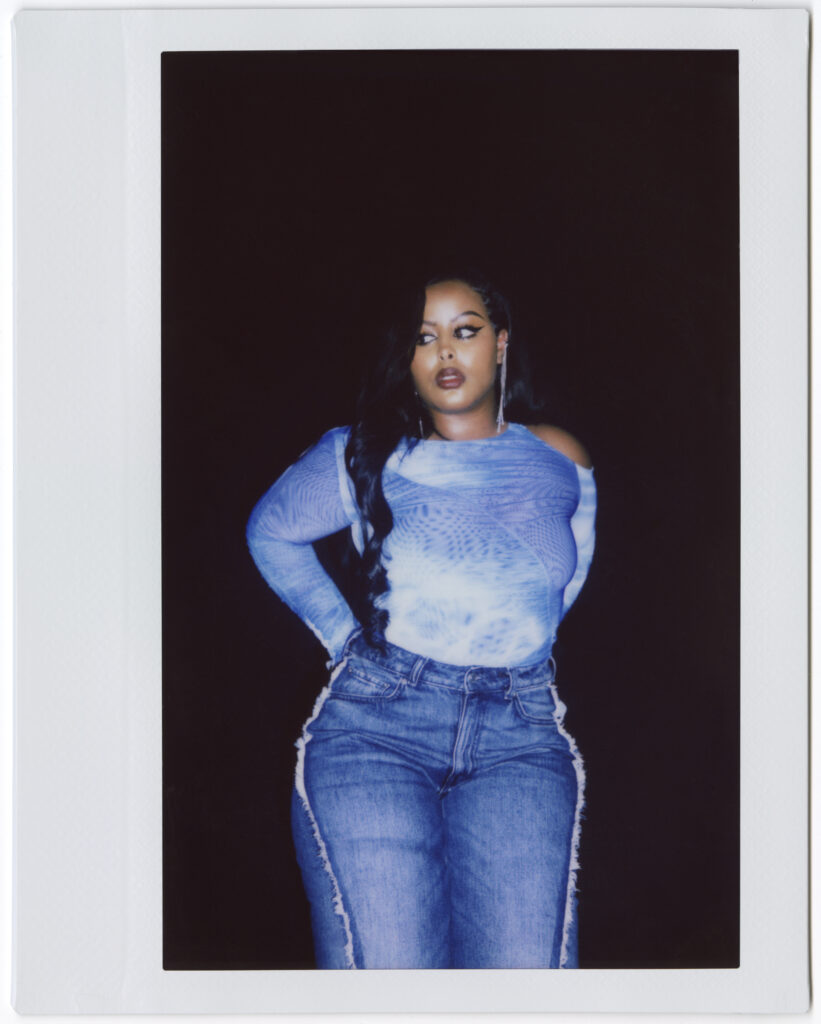 Paid partnership with Weekday.