In a three part series, INDIE TV and Klarna take an inside look into the spaces being cultivated by Berlin's queer community. First, we present Purrja and GodXXX Noirphiles.
Despite the way it's often discussed from the outside looking in, Berlin is no utopia. "It's incredibly violent to QTBIPOC on a social and political level," affirms San Diego native and non-binary drag performer Adrian Blount (better known as GodXXX Noirphiles). "My gender non conforming and BIPOC friends are constantly attacked. Berlin may be liberal but it is not inclusive in any sense of the word."
Landing in any new city can be alienating, but Berlin, despite its seemingly leftist identity, can prove a hostile environment for anyone who isn't white and cis-gendered. But its patchwork of communities and queer spaces provide a whole world of warmth that brims underneath the surface, advocating for inclusion, and ready to accept newcomers who seek out a sense of safety and belonging. Such was the case for GodXXX when stumbling upon Faux Real, a drag collective for trans and cis women and non binary femmes. "[Coming from the States] I'd only seen cis gay men doing drag, so arriving to Berlin and seeing other genders perform, it was a huge deal to know that it was ok to do so as a femme person and to be able to reclaim and make a statement on my own femininity."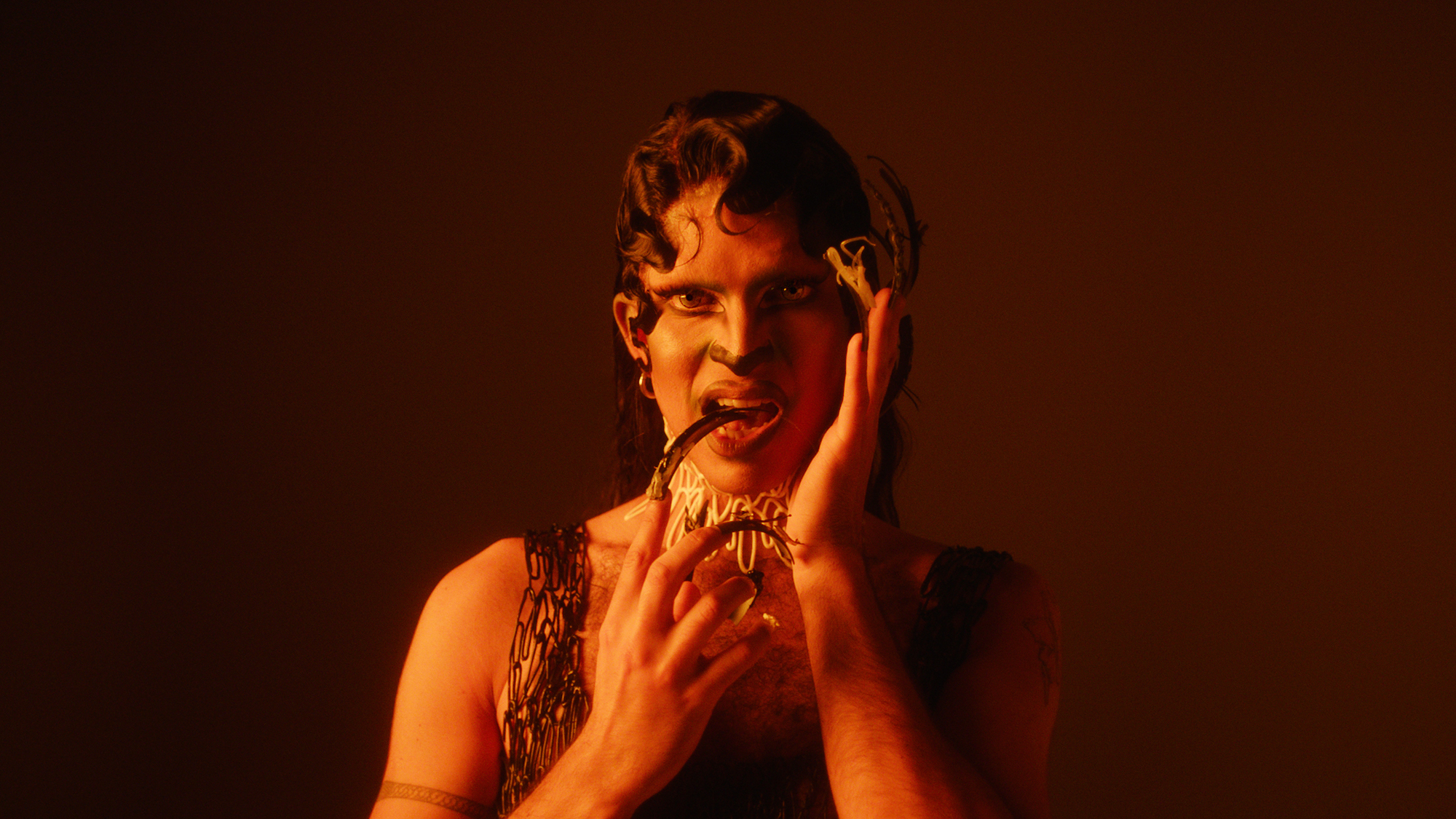 For Yousif Saleh, aka Purrja, the story was somewhat different. Spending their early years in their father's native Bahrain before settling in Ireland at the age of five, Purrja first moved to Berlin in 2017 after studying in Dublin and quickly found their family. "Berlin is such an open liberal city," they explain. "My eyes were completely opened and I was in awe for the first year of living here." 
Purrja's first introduction to drag may have been through the appreciation of the styling, make-up and performances on RuPaul's Drag Race, but the feeling of wanting to express and honour their inner femininity had always been there. "It sounds clichéd but I feel like this energy has always been in me somehow." Otherwordly queen Purrja was born thanks to a chance meeting with Berlin queen Judy LaDivina at the greatly missed queer party Radiant Love. Whilst dressed in drag for the first time, Purrja was instantly offered a slot at Judy's next show. "The show was called Dragaholic, it's a platform for new emerging baby drag queens and kings to perform for the first time on a live stage. After that first performance in Berlin, it kind of just evolved—I took my hands off the wheel and it just drove itself."
Though Purrja and GodXXX's drag is aesthetically different (Purrja leans into a punky look that's femme meets gore, injected with elements of horror, while GodXXX's is more conceptual and spiritual) what unites their drag approach is its politicism. "Drag is an inherently political act," Purrja says, and it's true—it's at once an expression and rejection of gender and sexuality in its binary form. But Berlin's drag especially goes beyond this as well, fostering a space for art and activism. "For a very long time I avoided political conversations because I never felt informed," Purrja explains. "I always felt scared of making statements about things I believed in because I didn't want to say the wrong thing, but I'm learning now being political is really important. There's really a space for something deeper to happen on these stages. We're all queer people, we've all experienced trauma, and while it's amazing to highlight the good parts of our life, I think it's also important to talk about the times when it's not so great."
Along with fellow drag artist, Cupcake, Purrja created HERA Collective, a performance-art collective with a focus on experimental drag, and pre-covid, they hosted a monthly drag show called Therapy Session which shed light on real issue and experiences they had. Since winning Pansy's Miss Kotti pageant back in 2018, GodXXX has continued to develop and expand upon their own unique queer/trans PoC drag collective House of Living Colors. As house Mother(X), they have produced events for Berghain Kantine and even orchestrated a full length theatrical piece made up entirely of queer, trans and People of Colour. "That was a huge deal for all of us to be able to tell a story from our own perspective on our own terms with no respectability politics going into it or tone policing, just a manifestation of exactly what House of Living Colors is about."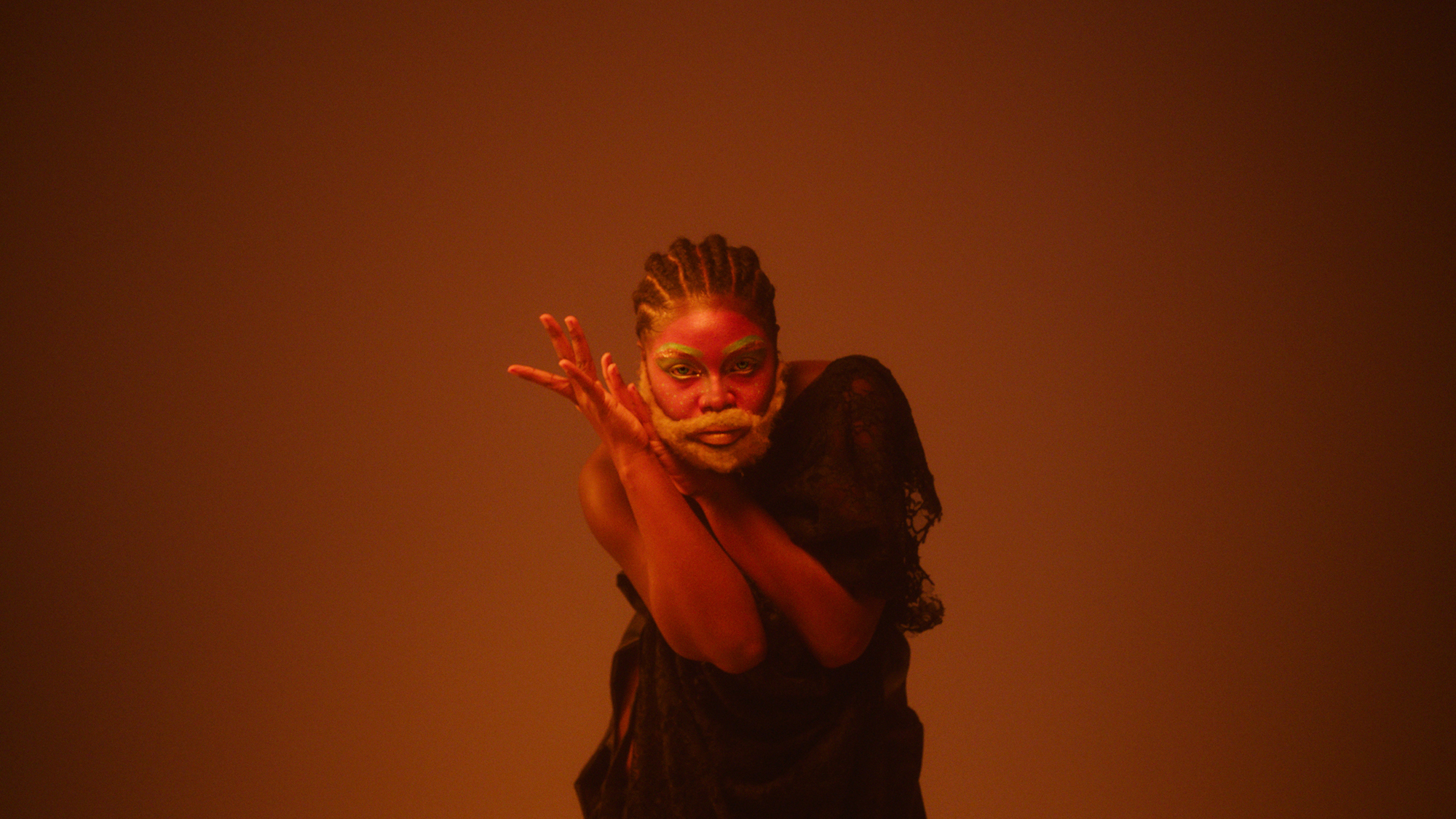 With three 'x's symbolising intersectionality and the sexualisation of the Black femme body, and 'God' symbolising "the Magical Negro and how oftentimes wisdom, omnipotence and all knowingness, is imposed on to Black bodies", GodXXX's art is also inspired by the afrofuturist ideal of utopian liberation. "I incorporate afrofuturism into my work in order to reclaim myself and my own internal magic, but also that of my ancestors." Purrja too, uses drag to connect with their roots. In addition to its instant feline energy, Purrja (pronounced similarly to Persia) is also a nod to Purrja's Arabic heritage. "Bahrain is in the former gulf of Persia," they explain. "I'm proud of my heritage and my roots. Growing up as a queer person, I felt alienated, so for me to depict this alien, otherworldly body is really powerful." 
With right wing extremism still extremely present, and a desperate need for a more intersectional approach within the left, Berlin is far from being the utopian melting pot it's frequently posited as. "The fall of the wall back in 1989 meant liberation, but it also meant high attacks against those deemed as other—Black bodies in particular," GodXXX reminds. "It's not as easy as stating the binary of left is good and right is bad." But in the safer spaces carved out and nurtured by those who need them most, Berlin's subculture offers a home. Yes, moving abroad can be alienating, but at least in Berlin's burgeoning drag scene, otherworldly magic is thriving.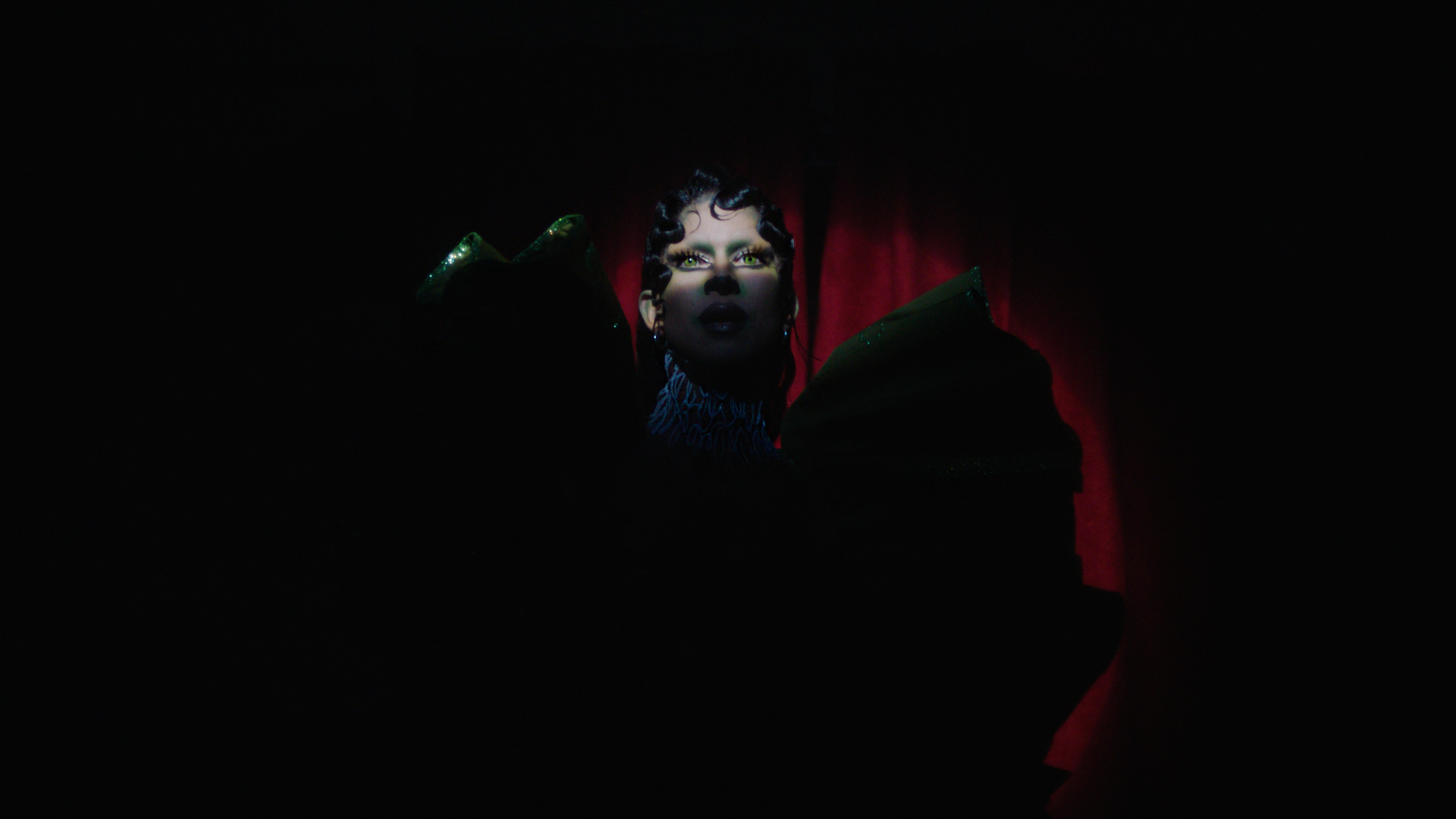 Talents GODXXX NOIRPHILES, PURRJA
Director HARUN GÜLER
DP LEANDER OTT
1ST AC JAVIER PALICIO
Gaffer ULRIKE VON AU
Set design AMY BRANDHORST
Editing BENEDIKT STRICK
Colouring BENEDIKT HUGENDUBEL
Music EEPH (TI:ME:CO:DE) 
Sound design HENRIC SCHLEINER 
Re-recording HENNING GROSSMANN
Styling (Purrja) RUBY WILSON
Hair (Purrja) DIEGO FRAILE
Nails (Purrja) LISA MÅRD
Production ADRIÀ PAITUVI, PIA AHLERT
Production assistance SOPHIE POWER
Runner COCO KNEFFEL