In a three part series, INDIE TV and Klarna take an inside look into the spaces being cultivated by Berlin's queer community. In the second of the series, we present Lucia Cabrera Pedroso.
Though queer culture in Berlin is often pigeon-holed into a techno shaped box—evoking images of hyper masc Berghainers and BDSM—beneath the surface, the city is brimming with LGBTQ+ spaces, both physical and metaphorical, that make way for something softer. "That's what it felt like when I discovered ballroom," says Lucia Cabrera Pedroso, dancer, teacher, artist, and now active member of Berlin's Gorgeous House of Gucci. "It was just so mind blowing to see that there's a queer space of dance so much about just appreciating each other, not only for the art form, but for who we are."
Dance has always been a part of Cabrera's life—she grew up watching her mother dancing salsa, and spent her childhood running around the Kreuzberg studio she owned and taught at—but felt increasingly disenfranchised by the heteronormativity and homogeneity she saw as being intrinsically part of it. Her introduction to voguing changed that. She came across it almost by accident when a friend invited her to a ball she ended up competing at—and winning. "At that point I had taken a break from dancing because I didn't feel like I fit into the contemporary world," she explains, "but ballroom was so different. It was so inspiring to me." Growing up queer and mixed race surrounded by people who were hetero and white, ballroom gave Cabrera access to a community that the techno and fashion scene she'd been part of prior had never quite opened up for her. "Once I found my people, I just felt at home."
In the three years since, ballroom—and the family it fosters—has organically dictated the direction Cabrera's life has moved in. Her mother's studio, which opened 15 years ago in Mehringdamm, has become home to the safer space Cabrera now offers to others, running queer-friendly pole dance classes and voguing workshops exclusively for people of colour, along with fellow Berlin ballroom royalty Christopher Saint Laurent. "I'm now able to connect with other German people of colour who have that same background as me," she explains, "people who grew up alongside a white family, and who didn't really have any role models in their early years."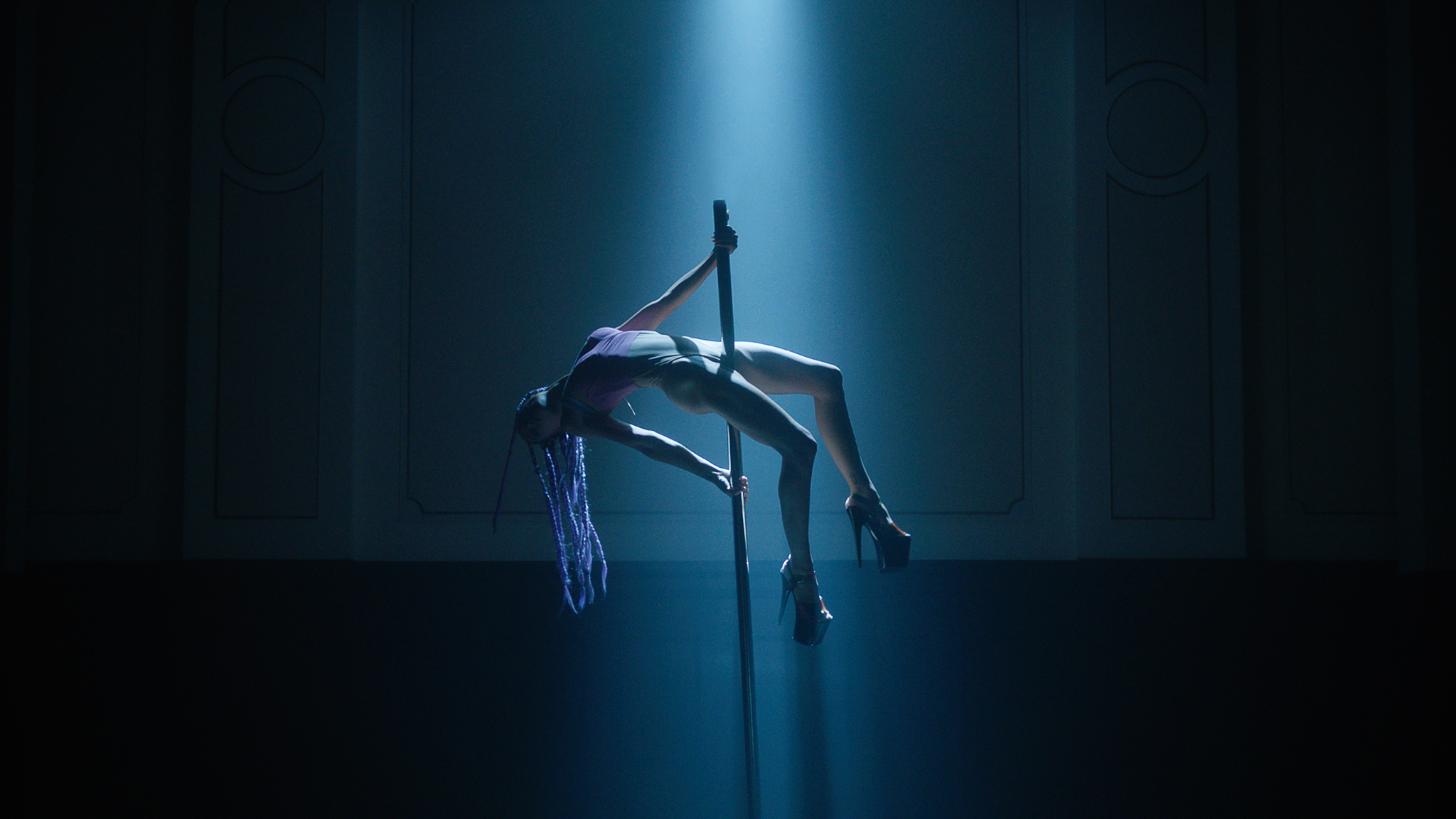 This need for community is one that's become even more of a glaring necessity in 2020, where the lack of IRL spaces to connect, and the true colours of people's performative allyship have been brought to the fore. "I found out that I don't have the same opinions as some people around me," Cabrera admits. "I was seeing friends who I thought loved me so much post a black square and that was it. That really hurt me." Despite the city's lockdown constraints, she has been nurturing relationships and cultivating safe spaces where love and joy is the core motivation. It echoes the very ethos of ballroom itself, birthed by New York's Black and Latinx community in the '60s.
"Ballroom is deeply rooted in the necessity of marginalised groups to be heard, cut off from expectations and oppressions that were forced upon them," Cabrera says. "People love to minimise our voices, and evil finds its way into our spaces quickly if we aren't careful. We need to detect name and ban toxicity, be accountable, authentic, and don't allow fake allies to steal queer identity to monetise off of or because they think it looks good—how we move. Safe spaces have and always will be a brutal act of creation. The shape of action this is going to require lays in our hands to define."
Talent LUCIA CABRERA PEDROSO
Direction HARUN GÜLER
DP LEANDER OTT
1ST AC JAVIER PALICIO
Gaffer ULRIKE VON AU
Set design AMY BRANDHORST
Styling RACHAEL RODGERS
Hair & Makeup SUSANNA JONAS
Hair & Makeup assistance MAI ANH RUDOLPH
Editing BENEDIKT STRICK
Colouring BENEDIKT HUGENDUBEL
Music EEPH (TI:ME:CO:DE)
Sound design & re-recording TI:ME:CO:DE
VFX Artist CHRISTOPH LOHR
Production ADRIÀ PAITUVI, PIA AHLERT
Production assistance SOPHIE POWER, CLAAS HEDTFELD
Location MEISTERSAAL