In spite of London's rapidly changing commercial landscape, Peckham's Rye Lane is a street still brimming with independent businesses. At number 232, nestled between Kurdish food spots, afro hair shops and asian supermarkets, sits Sage—the Rihanna-approved flower shop owned and run by Romy St Clair and Iona Mathieson, that's committed to changing the face of floristry.
Long troubled by the homogeneity of white-dominated horticulture, St Clair and Mathieson are offering floristry workshops to PoC at their Peckham location in a bid to level the playing field. "We had been aware of the lack of diversity in our industry since we started," the pair explain. "We had always tried to hire and work with non-white people, but we never met any florists specifically. Fast forward a couple of years, mid pandemic and civil rights movement, we just couldn't be complacent and do nothing. It didn't sit well with us and we now have the experience, resources and platform to start campaigning and offering our support."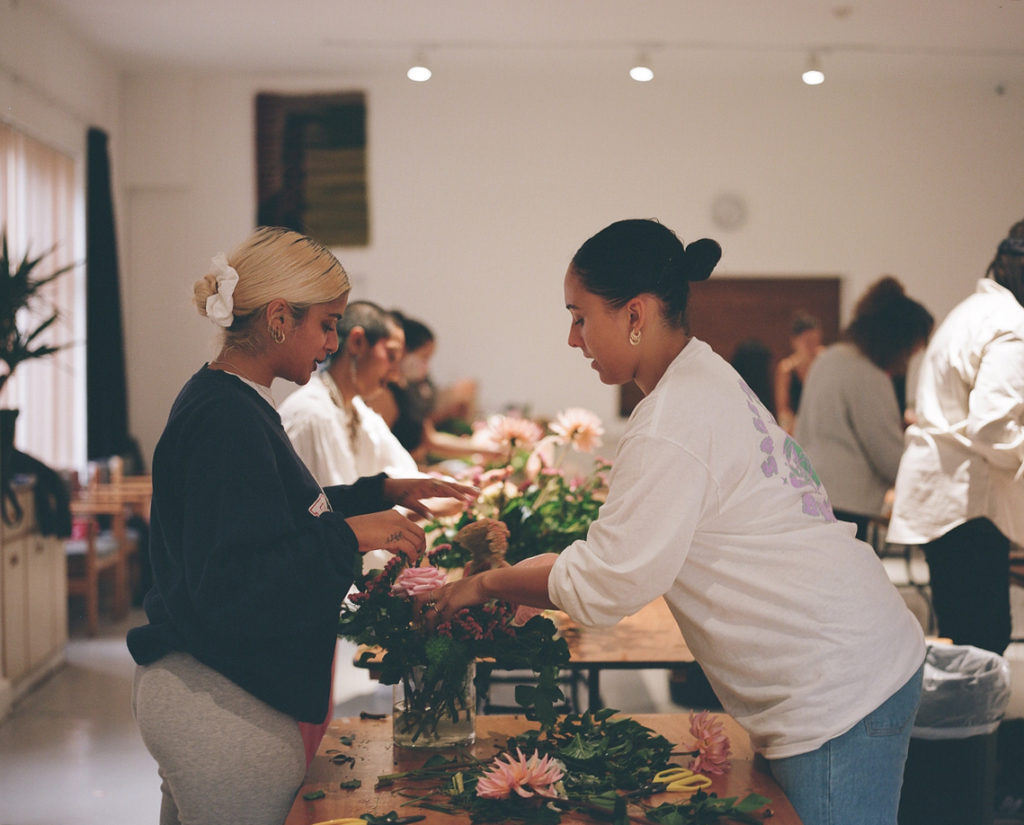 The support comes in the shape of FutureFlowers, an entirely free, three-month-long training programme offered to members of London's BIPOC community. Covering everything from business advice to bouquet assembly to floral arranging, FutureFlowers aims to break down the barriers heretofore held up by horticulture's status quo. 
It's a committed approach to community outreach—and it's something Sage is seeing more of in London since lockdown. "We've had so many people saying they actively try to support local more now," says Mathieson. "We have pals that have businesses round here, we're friendly with our neighbours—it really is a community."
And flowers aren't the only things flourishing south of the river; Sage is just one of the many Black and Brown-owned businesses standing its ground in SE. "There are a ton of exciting, young businesses," says Mathieson, listing off Prince of Peckham, Issa Vibe, Deserted Cactus, Trap Fruits and Yemene'z (formally Salas) for food; BBZ + Born N Bread for music, D.A.Y Boutique for clothes, Yo Keshh for nails, Trap House Salon and all at Peckham Palms. "The list is long—it's sick."
And although the FutureFlowers workshop is now booked up until the end of the year, the demand goes to show how desperately initiatives like this are needed. Summer flowers may be wilting, but if Sage has anything to do with it, Britain's floristry scene will continue to bloom.
Photography CHRISTIAN CASSIEL