For Women's History Month, we shed light on a selection of pioneering women and their contribution to culture.
 In a world where female artists often go unnoticed or uncredited for their work, there are some talents so undeniably powerful, they trailblazing-ly break the glass ceiling—forcing even the male dominated world of the art industry to take notice. Homai Vyarawalla is one of these women. Perhaps best known for her photographs chronicling the Indian independence period, she is remembered for her intimate portraits of Nehru, Lord Mountbatten, Ho Chi Min—as well as her emotional photographs from Gandhi's funeral procession. 
Often referred to as India's first lady of photography, Homai's introduction to photography was (ironically) inextricably linked to her husband Manekshaw. What began as a mentor-mentee relationship—he was a professor at her university—quickly developed into a partnership and marriage. From their makeshift bathroom-darkroom, the two began to chronicle life in Bombay with Homai's first assignment to capture a ladies picnic when she was still a college student, being paid one rupee per image.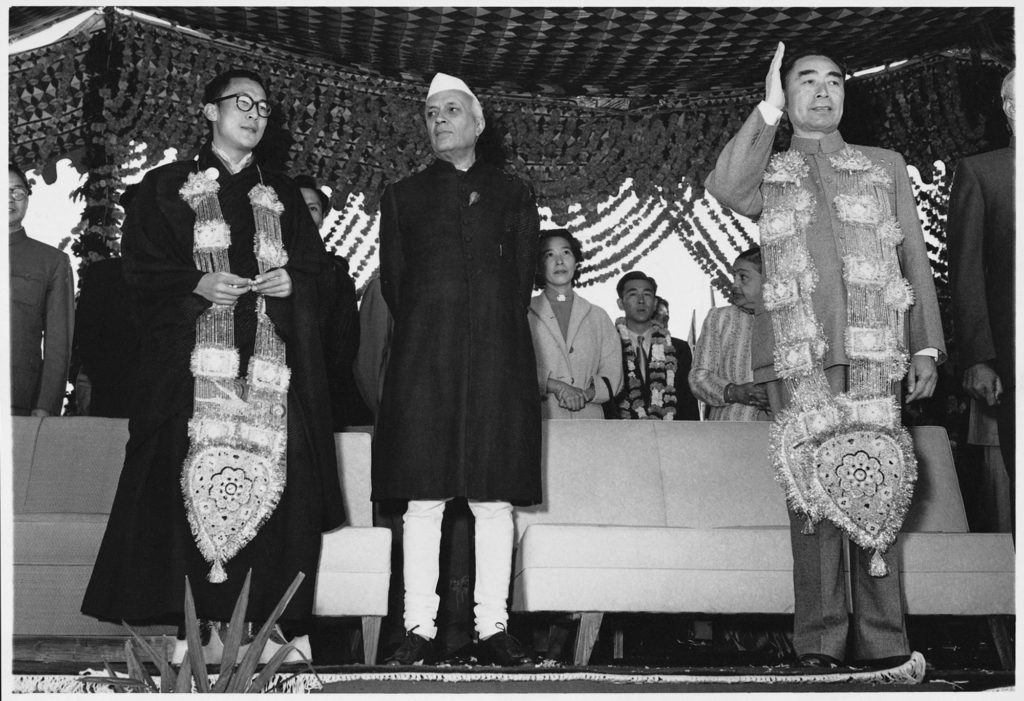 In a time and place where women didn't "belong" on the back of a scooter with heavy camera equipment slung over their shoulder, Homai navigated a professional space for herself by publishing her images under her husband's name. Later she developed the pseudonym 'Dalda13'—derived from her license plate DLD13— venturing on to publish numerous influential photographs under her new alias. Although at first working anonymously might have been a self preservation mechanism, Homai garnered enough attention to be recruited by the British Information Service which led her to pack her bags and move to the political capital of Delhi. This move was crucial for her career as she was suddenly dropped in the political epicentre of India. 
Homai's belief in capturing non-posed, non-studio photos led to capturing extremely intimate moments of greater-than-life leaders—from the Dalai Lama's meeting with Chinese Premier Zhou Enlai and India's prime minister Jawaharlal Nehru in 1956 to the five-mile long funeral procession for Mahatma Gandhi. Although most people would credit her ability to capture such moments to the patience with which she took her photographs—she is especially remembered for hanging back and allowing other photographers to take the first shot— but it is also important to remember that Homai felt obliged to step back and remain cautious of not stepping on any of her colleagues toes—colleagues who were all male. When asked, in a rare interview, by The Hindu, if she felt intimidated by working in a male-dominated industry, she said, "I think I was casual in my dressing and unobtrusive in my demeanour, so this may have made people around me feel at ease."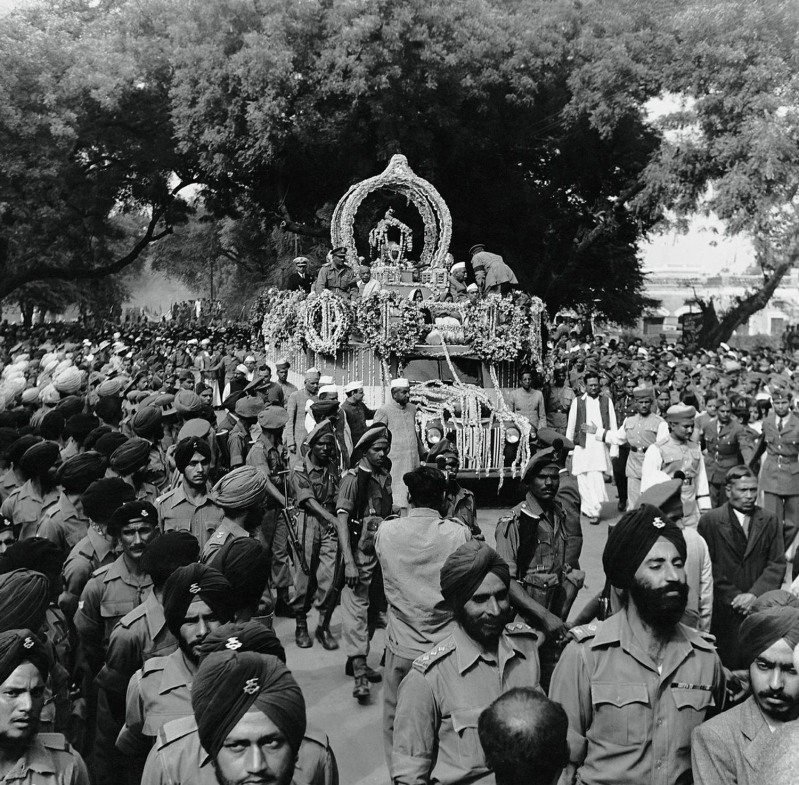 Irrespective, Homai's photographic technique resulted in her immortalising moments that were emotional and fluid. Some of her iconic works include capturing the first flag hoisting ceremony at New Delhi's Red Fort in 1947, Lord Mountbatten's final departure as India's Viceroy and the Dalai Lama crossing into Indian territory in 1959. Some attribute the class of her imagery to her ability for staying hidden, others claim it is a result of the emotional connection she forged with her subjects (apparently, Nehru was particularly fond of her)—or perhaps as the stereotype goes, she simply had the tender touch of a woman. 
Navigating one's way in a male dominated industry is hard enough today, which only makes Homai's accomplishments more applaudable. Despite feeling the need to subdue her personality and adopting a softer persona, she was the most successful photographer and perhaps one of the greatest in Indian history. Her work was momentous not only because of its historical significance but because she remained unhindered in her mission to capture the humanity and affection in otherwise unrelieved moments—despite the gendered restrictions placed on her.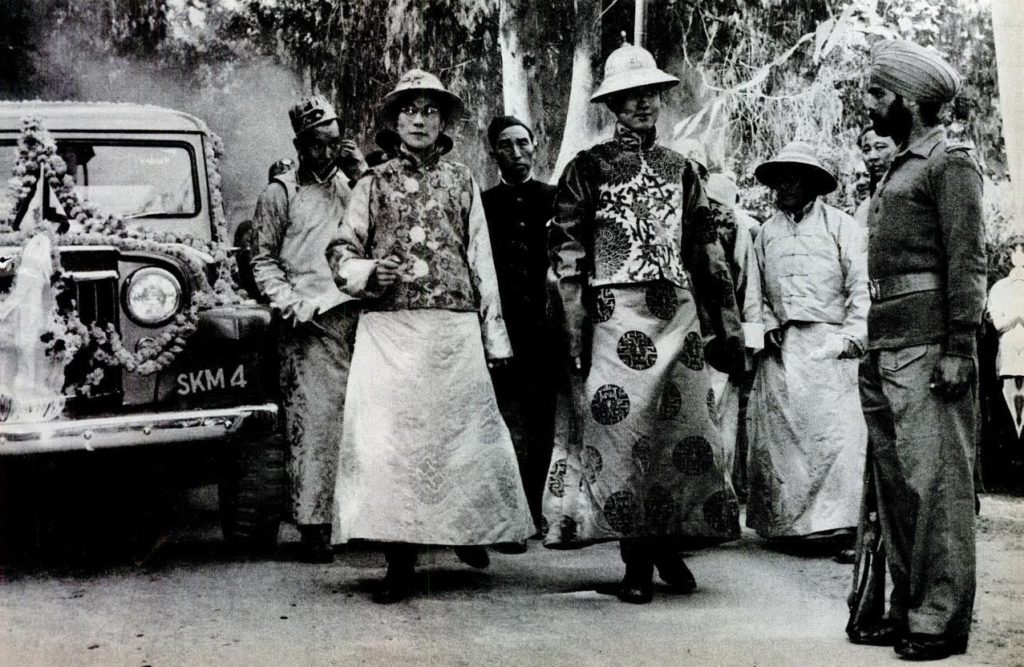 Header Image: Unknown Photographer, Homai with her Speed Graphic camera, courtesy HV Archive/  The Alkazi Collection of Photography.
All other images WIKICOMMONS