Today's generation is the least active in history. Physical inactivity is shortening lives and short-changing futures. Three in four kids globally don't get the physical activity they need, and girls are less active than boys. Every fourth girl in Germany stops doing sport regularly between the ages of 14-17 compared to only 1% of boys. By the age of 17, more than a third of girls stop doing sport entirely. This International Women's Day, INDIE gets to know some of the women in Berlin moving inclusivity, activity and representation forward in its ever-developing sporting landscape. 
24-year-old artist and boxer Isra Abdou took matters into her own hands when it came to sports and self-love. Through supporting the Berlin spin-off of London-based run club, BENI, she helps create a space for people who experience discrimination in their every day lives, a space to get fit and work for themselves to be their best. "We tap into the fears, prejudices and anxieties we had growing up," she says, "the fear of looking different, the fear of not belonging, the fear of never being enough." BENI aims to turn these fears into strengths, by providing support, not judgement. "Berlin is not as liberal as people think for a woman," Abdou explains, "let alone a PoC hijabi woman who faces racism, sexism and Islamophobia daily." These spaces are imperative for womxn like her to thrive, not only for physical wellbeing, but mental health too.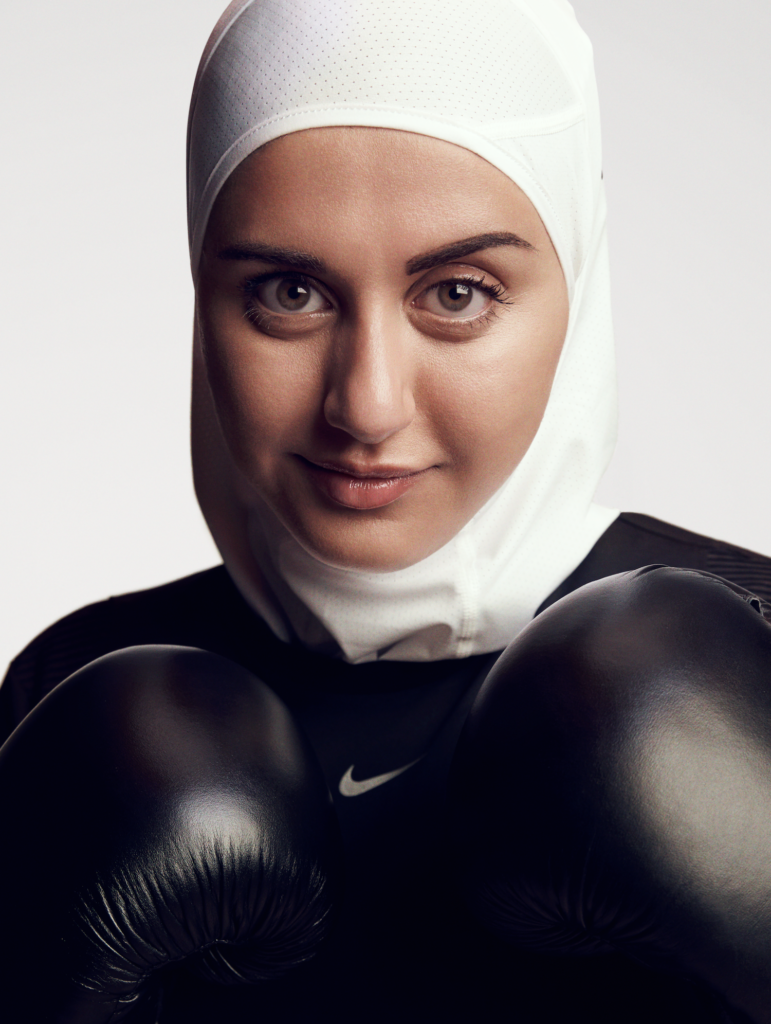 When teachers used to tell her that her failures in sports class were due to her hijab—implying that it is antithetical to sport and being active—Abdou was motivated to be better, work harder and ultimately prove them wrong. When it came to starting BENI, Abdou had one thing in mind: "it's not about speed, it's not about strength. We're a Unit. We start together, and end together. On and off the track". 
One initiative encapsulating the essence of womxn supporting womxn is Tara Sisters. Conceived by Bea Bewegt and Tina Koko, Tara Sisters' multi-faceted training programs are designed for young girls to embrace self-love, sisterhood and strength. Their mission is simple—to help young girls find their voice, and to teach them how to use it. "Young girls need to know that they have a voice that they can use to open up the path to equality and success," Koko explains. "I am convinced that our youth, our young women are the key to a peaceful future. They bloom and grow in our safe spaces because we encourage them to be themselves. If your school says that you can't play football because you're not good enough, then come to us, we will make that space for you." And Bewegt agrees, "not everybody feels safe at home or at school. Sometimes they don't even feel seen."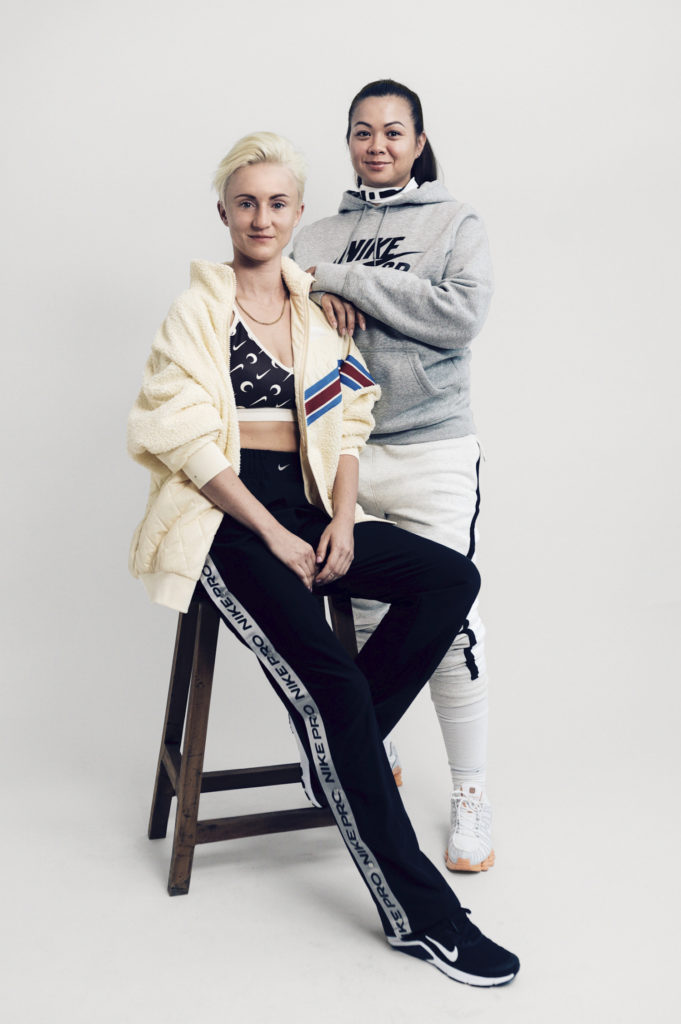 Tara Sisters wants to offer young girls a safe haven that enables them to develop mentally and physically, with strong self-confidence and without fear of prejudice, and are now partnering with Nike and McFit gyms to launch Powerschwestern (Power Sisters). "It's so legitimising that these two huge partners are showing the world that they are here to help and support the kids of our future," the duo explain. "McFit is the most successful gym chain in Europe, and this project we are working on with them is being offered to the schools of all these determined children, it's incredible!" The pilot will be a 12 week training and mentoring course for female athletes, comprising training, dancing, yoga and boxing elements— the objective being to eradicate the concept of sports as a male dominated industry. "We are here to change the stereotypes held by men when looking at women in the sports world."  
If one attitude is being echoed across Berlin's grassroots sports scene, it's 'if you can't find your seat at the table, make your own table.' Vietnamese-German marathoner, creative and womxn's rights activist Thi Minh Huyen Nguyen, for example, is rapidly smashing the conventional approach people have to running with her shared mission: to empower the most underrepresented bodies and identities in sport. As a professional and pioneer in the sports industry, she has helped build the sporting glasses company District Vision and in 2011 started Gold to Green, an online publication and podcast at the intersections of health, running, sustainability and culture. 
"Before I moved back to Berlin, I lived in Brooklyn and was heavily involved in the running scene in New York," Nguyen explains. "Upon returning back home, I saw and experienced the lack of Black female leaders as well as womxn of colour leaders everywhere, so it just made sense to start my own project." She co-founded Wayv Run Kollektiv in Berlin to elevate BIPOC, WOC, LGBTQI runners and WMNontherun, an all womxn run club in Berlin. "A professor once said to me: 'don't even start with diversity and intersectionality. Germany still has to deal with sexism.' It prompted the idea of just getting womxn together to run, to find solidarity in one another, no matter what race, history or socio economic background. So I approached Steffi Platt from KRAFT Runners and we started our weekly womxn's group WMNontherun. All the existing male led running clubs can make women feel intimidated and like outsiders, thus it's necessary to create these spaces." Through these various communal projects,Nguyen has significantly impacted the Berlin running scene by focusing on diversity, inclusion and offering women a space to thrive and share their experiences. 
"Our personal identity is our political identity, therefore every decision we make inside and outside of running is highly important. Systemic change has to happen everywhere. I hate to narrow my thinking down to just Berlin, therefore some friends overseas and I started the Global Womxn Run Collective to empower more womxn lead projects and to support one another in our endeavours," she says.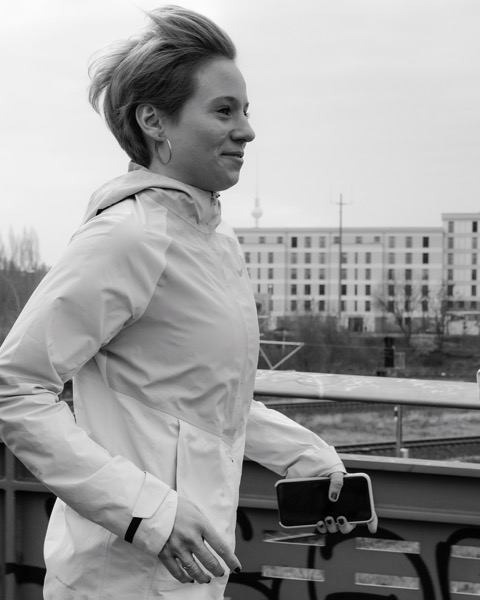 In the same vein, Stephanie Platt is an avid runner and sportswoman who has represented Germany twice in the European Cross Country Championships, and has been part of KRAFT Runners (Berlin's biggest weekly running crew) since the very beginning. The club came about after a group of pacers who regularly ran with the Nike+ Run Club decided to meet up more frequently for different workouts of different intensities, but also to focus on creating long-lasting friendships within the running community. "I started running with KRAFT Runners because I wanted to push myself," says Platt. "I wanted to run fast, be better and beat the guys – but my main focus was to build a community of strong and ambitious individuals who love running." 
Platt leads a 12 week programme, where she trains women for the Berlin Half Marathon, teaching them how to train smarter, better their nutrition and give their bodies time to heal. "Running taught me everything about gaining mental and physiological endurance to be able to reach your goals," she explains. "Even if it's a victory in a race or a situation in your personal life that defines who you are. Running influences personal growth. It's helped me to become an empathetic team player, perform under pressure and how to be a tough woman that our world needs." 
Rather than call them "safe spaces", Platt prefers to refer to projects like SUPER KRAFT WMN as "communities, platforms and empowering places in the world of sports." Whilst simultaneously working hard to create an equal playing field for women, Platt has created a family for female athletes in Berlin, which some might say is just as important as the actual act of working out. "We as humans, especially women, are strong and powerful," she says. "We need to get together more often and push each other so we don't underestimate ourselves. Together we can make everything possible."  
Sport has the power to unite, to inspire and to lead change. Athletic heroes fuel this passion on the pitch, track and in collectives, to unlock sports for the next generation of athletes. But while sport can be an engine for equality, at the same time, we know that in so many ways, sport lags behind the rest of society in truly achieving gender equality because it's historically been patriarchal. It is predominantly male and intimidating, hence the necessity for women-centric spaces. The unbridled success amongst such a diverse group of female athletes is testament to the power and empathy of women within the sporting industry, particularly here in Berlin. Through powerful people, shared spaces and the sheer endorphin rush of movement, this metropolis can slowly become a safe and empowering place not only for young women, but for everyone. 
Header image NALIYA BIKMURZINA