Over the course of the last week, London's landscape has been transformed. As the UK went into sudden lockdown and prime minister Boris Johnson was diagnosed with corona, the atmosphere heavied, as COVID-19 went from a more distant and abstract fear to an irrefutable fact of life. As bars, restaurants and 'non-essential' businesses closed, and social interactions distanced, photographer Ciaran Frame began capturing the streets of his hometown on his regular trips to the supermarket.

When did it first hit home for you that corona could be a serious threat to London?
Several weeks before lockdown I felt a shift in the spirits of the people around me. Streets usually bustling with noise became littered with only the flutter of pigeons. When baskets turned to trollies stuffed to the brim, I knew we were on the brink of something.
How do you perceive the measures taken by the government & Boris Johnson?
To be quite frank the measures taken have been far too late. Our NHS has been chipped away under Tory rule. It's now proving that our government had never considered anything like this happening. Boris so far has been unable to provide an answer to why preventative measures in the UK have taken as long as they have. I think that simply goes back to the cuts.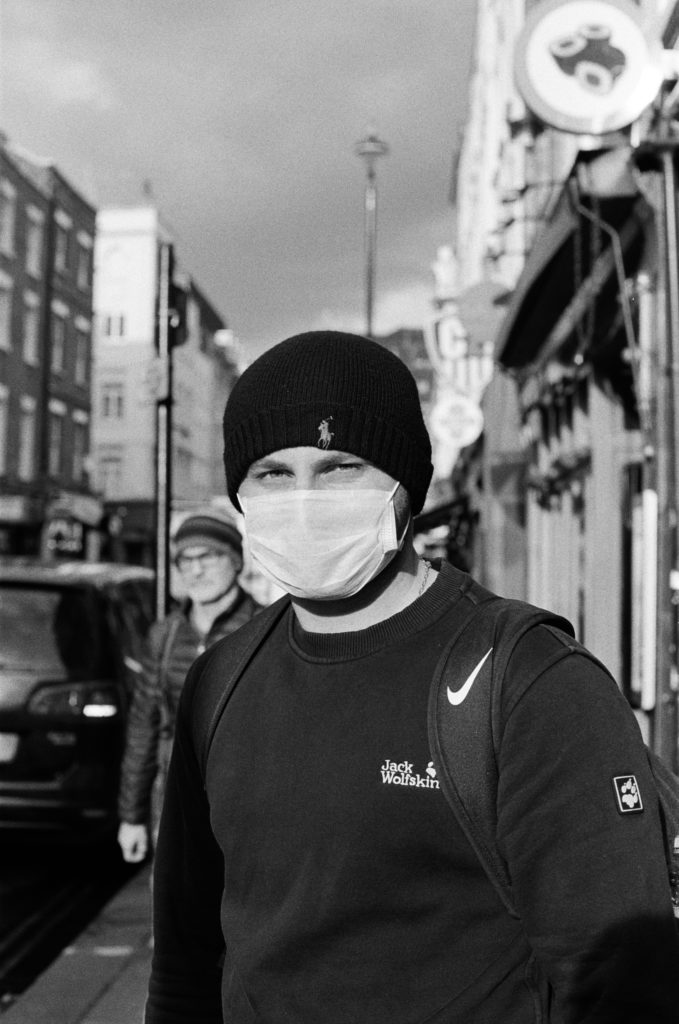 What made you want to go and document the streets and the people in them?
Empathy plays a large part in it. I'm interested in the connection between us. This global event is drawing people together who may have never crossed paths. It's like scrambling for the silver lining—I believe it's there. The camera is my tool of making sense of the world around me. As the situation began to escalate it became second nature to document. As isolation started to set in, complete strangers were connected like wifi through this shared blanket of empathy. As we are told to stay in our homes, meeting people on near-deserted streets and conversing on current affairs has been a coping mechanism. I see the rolls of film in my back as empty pages in a book.
How has the atmosphere changed?
The atmosphere feels very polarising at the moment. Fear and peace seem to be walking side by side. I am seeing a lot of solidarity in humanity and that's where hope comes in.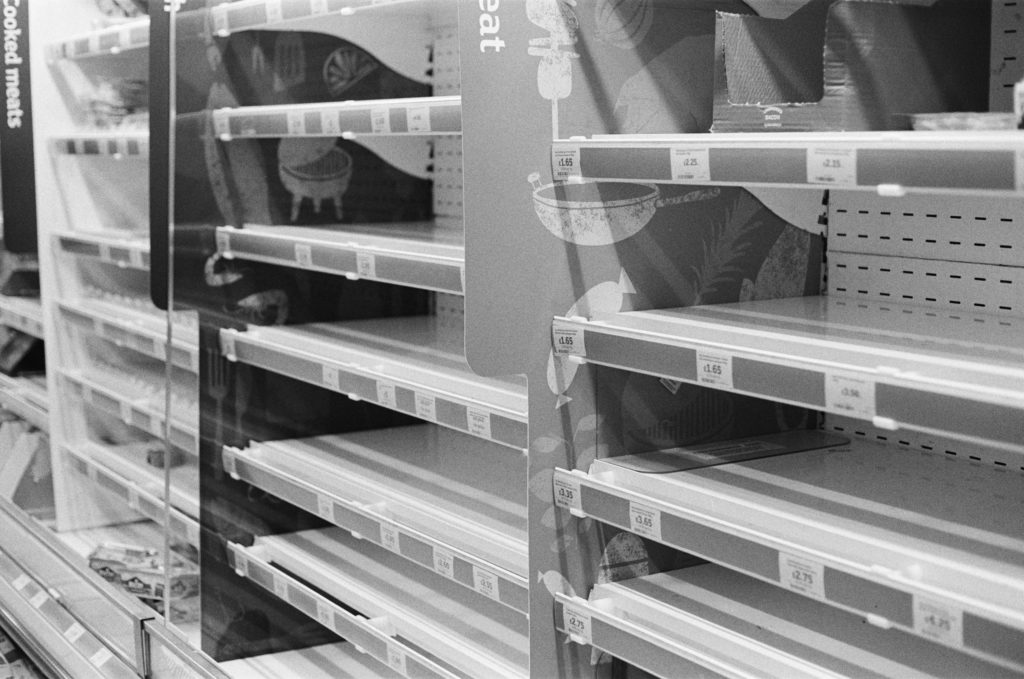 What's been most disconcerting to observe?
The boarded up cafes and restaurants in the now baron streets of a usually lively Soho. Uncertainty is feeling I get from people more or less. Most people are now only out to get the milk and back. (Disclaimer, I took these photos before days before the government called for us to stay at home. Already then, the panic had alienated the street.)
And what do you think is the most heartwarming?
More than 500,000 people have now signed to be volunteers for the NHS during this crises, there is a sense of humanity right there. I'm generally seeing people being kinder to one another. There is a common concern for the safety of others.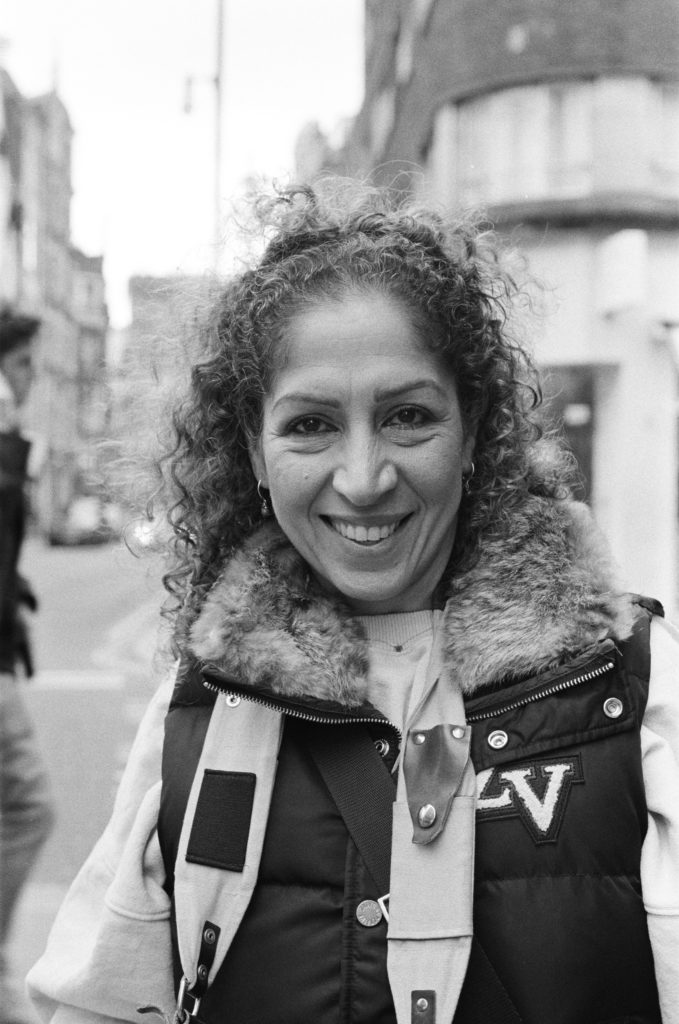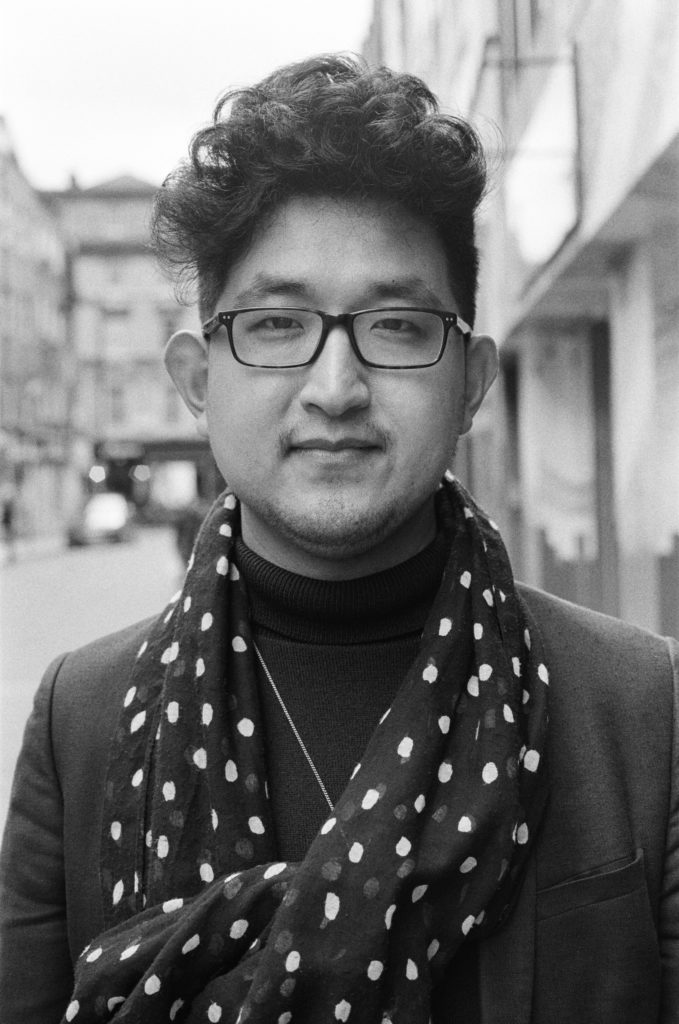 How has the current situation affected your work, as well as the wider creative community in London?
Everything is on hold right now. It's not like those things don't matter anymore but I think being in a situation like this we just re-adapt. I'm seeing some amazing work right now being created in online spaces. It's just an example of how we are turning even more so towards one-another, even if for now that is just virtually.
What helps you stay sane or keep busy and creative while self-isolating and predominantly interacting with others virtually?
I'd say I've finally began to get to know my bookshelf, which has now become less of an ornament and more of a resource. I didn't realise how many books I'd garnered up over the years and hadn't read.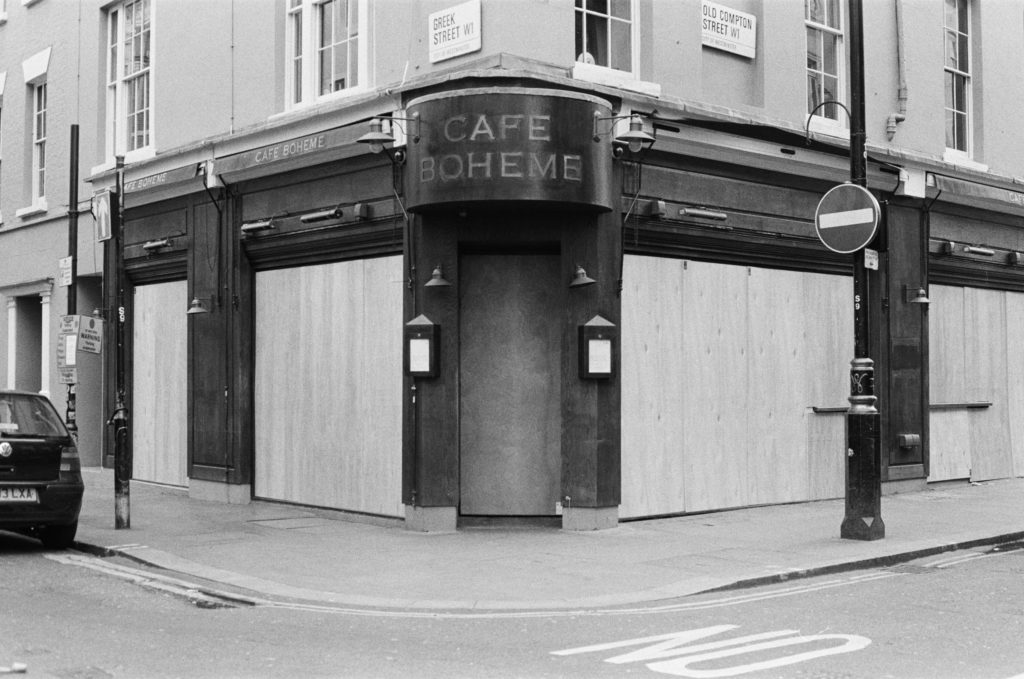 When looking at the overall situation, what are your biggest concerns right now? And what are your biggest hopes for the upcoming months?
I'm concerned about how many lives this whole situation will affect. I worry most about the people who aren't getting access to healthcare, and the dog-eat-dog nature that capitalism has scarred the West with. I hope that acts of kindness become actions that make the headlines more. People are doing so much and the media breeds enough fear as it is. I hope that more people start taking this situation even more seriously and looking out for one-another, even if that literally means staying at home. I will continue document my trips to and from the supermarket until then.
Photography CIARAN FRAME