As many of us find ourselves in a newfound forced state of solitude, it's difficult to grapple with the threat of inevitable boredom. But there's a reason that among the tropes we associate with creative people—'the tortured genius', 'the repressed loner'—the notion of the reclusive artist persists: Not only does good art often come from bad times, it also comes from self-reflection.
Swedish cinematic auteur Ingmar Bergman produced psychological drama Persona, as well as the bulk of his other cult films, on the remote island of Faro. Yoko Ono and John Lennon protested for peace from the comfort of a hotel bed. George Orwell wrote 1984 in a farmhouse on the Scottish island of Jura while suffering from Tuberculosis, and Joseph Cornell made his assemblage art from the comfort of his mother's basement. And it's not just the history of art that's peppered with isolation—in the 21st century, artists are still seeking inspiration from solitary confinement, and here are 11 of them.
Grimes' Visions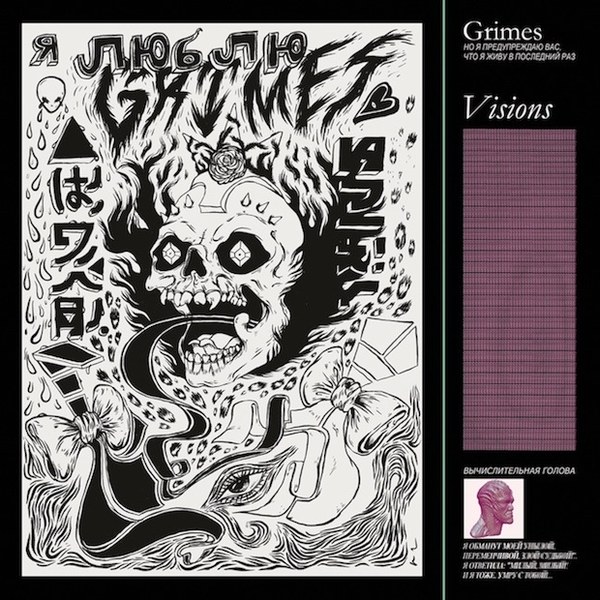 Following three equally acclaimed records—debut Geidi Primes, follow-up Halfaxa and EP Darkbloom—and extensive touring in support of them, Grimes' Claire Boucher returned to her home in Montreal, exhausted and expected to deliver yet another full-length by the end of that month. Within three weeks that included a 9-day period of no sleep, no food and amphetamine-binging, Grimes would create what would become one of the most radical and influential albums of recent history: Visions. The concoction of experimental electro synths dream pop was produced and recorded by her lonesome, in her apartment, with darkened windows and no sense of time, on Apple's GarageBand program—a process she recalled in an interview to have been "equally enjoyable and torturous".
Heath Ledger as The Joker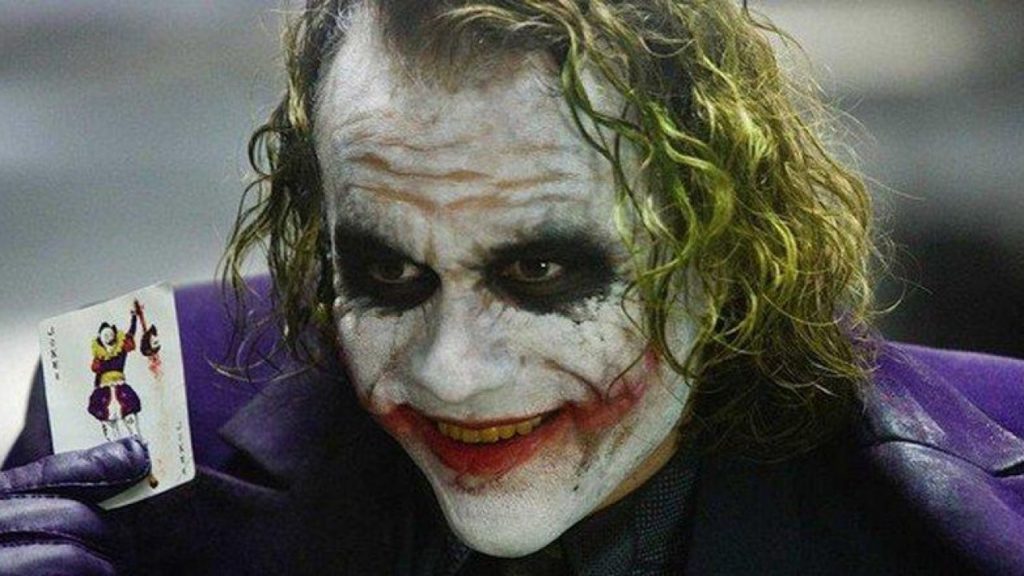 The premise of method acting is "it takes one to know one", but preparing to play a "psychopathic, mass-murdering, schizophrenic clown with zero empathy" is difficult within the limits of the law. Instead, Heath Ledger voluntarily self-isolated for six weeks before filming, shutting himself in a hotel room where he allegedly experimented with different voices and perfected The Joker's sinister laugh. He scribbled musings and phrases into a character diary, and listed things the twisted killer might enjoy—among them: "Land mines; AIDS; Beloved pets in bad road accidents; Statistics; BRUNCH!; The Periodic Table of the Elements."
Radiohead – OK Computer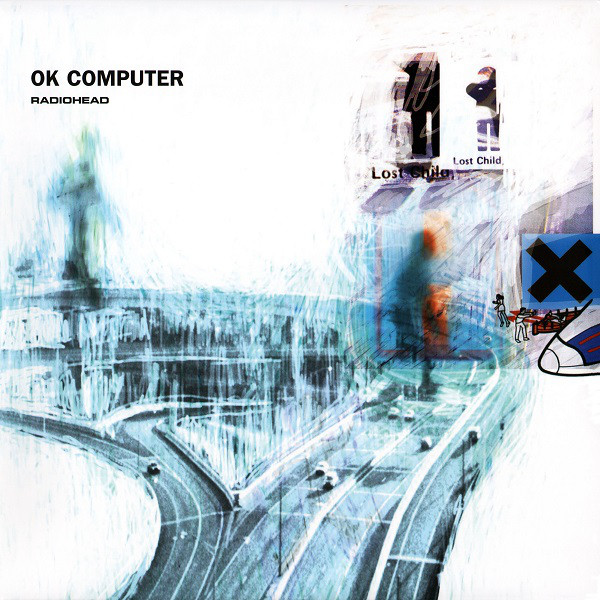 Originally intended to make use of a successful momentum after surfacing in 1992, Radiohead's OK Computer would manifest itself and the band at large as legends. The first part of this art rock medley was created in a converted shed in Oxfordshire, before relocating in the fall of 1996, to St. Catherine's Court, a backwoods mansion near Bath in Somerset. A rather unconventional environment, Radiohead's members steered clear of the classic studio set up, and would split up into the many rooms of the giant house, re-grouping every now and then to melt their bits and pieces into one, recording most of the material there, live, as opposed to overdubbing instrumentations later on.
Bon Iver's For Emma, Forever Ago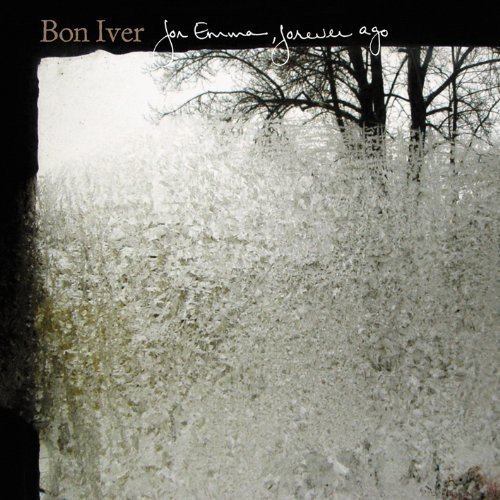 In between the winter months of late 2006 and early 2007, Justin Vernon of Bon Iver would sculpt his breakthrough feat in complete isolation, at his fathers hunting cabin in rural Wisconsin. For Emma, Forever Ago was the result of pain and depression: Vernon contracted both pneumonia and mono, leaving him bedridden for multiple months, his move from Eau Claire in Wisconsin down south to Raleigh in North Carolina turned out less promising then hoped, with his band of close friends dissolving over artistic frictions. Frustrated and dispirited, Vernon abandoned his new life and everything he knew of songwriting and re-strategised his approach, eventually leaving him with one of the best indie folk records to date.  
David Blaine's Above the Below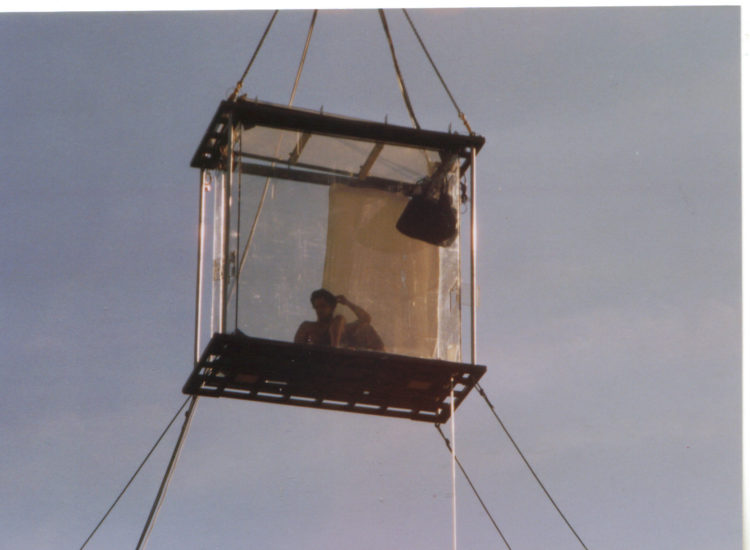 Is he a magician, is he a madman? The jury's still out on David Blaine, and this stunt—44 days in a box above London's River Thames—has a lot to do with it. Back in 2003, the American illusionist spent over a month suspended in a 3ft by 7ft by 7ft plexiglass box equipped with only water. It wasn't a hunger strike, nor a political protest, and it ignited anger and cynicism among the British public, who pelted eggs at the box, and tormented Blaine day and night, deliberately trying to disrupt his sleep. When asked how he wanted to be remembered if the stunt killed him, Blaine replied, "as the greatest showman of all time"—although it somehow didn't and he eventually descended, 60 pounds lighter.
Shia LaBeouf's #ALONETOGETHER
Of all the people you can imagine escaping to a Lapland cabin to make hashtag-ready art, Shia LaBeouf ranks highly. The actor turned recluse, turned style icon, turned conceptual artist has pulled many stunts in his time (remember that paper-bag-on-the-head moment?), but this one was a work of art—literally—conceived for the Kiasma museum in Helsinki, in which LaBeouf and two fellow artists retreated to solitary confinement in three separate cabins. Visitors to the museum could then visit a replica of the cabin and send texts to the artists in isolation. #ALONETOGETHER.
Any book by Haruki Murakami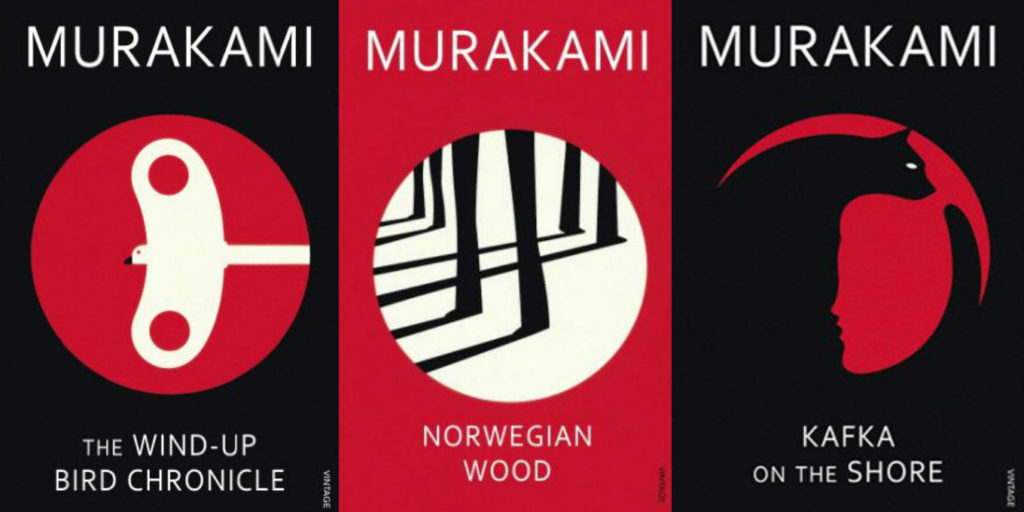 If Haruki Murakami hadn't written multiple critically acclaimed books, he would have been one of the best hidden men in the world. Describing himself as a total recluse in this interview with the Paris Review, Murakami follows a writing schedule so strict, it might as well be considered isolation behaviour. He starts his day at four am, working straight for five to six hours. Following this he relaxes and unwinds in the afternoon by running a casual 10k. His evenings are reserved for reading and listening to good tunes, and he is settled into bed by 9pm. Wish I could say the same, but with no end to our current crisis isolation period in sight, at least I have some new fitness inspiration… 
Abra's BLQ Velvet, Rose, PRINCESS
Having moved from New York to London to Atlanta prior to even reaching teen age, singer/writer/producer ABRA's work has always been the product of coping with a feeling of not-belonging, a feeling of isolation from potential peers. The self-taught artist recorded all of her so-far-released material on her own in DIY-studios, either in her parents' closet or her own apartment's laundry room. And while the thought might initially feel foreign when compared to grand, super-studio-quality efforts by other artists, the raspy, fuzzy nature of ABRA's tapings have become the staple of her literal bedroom-R&B.
Kanye West's Ye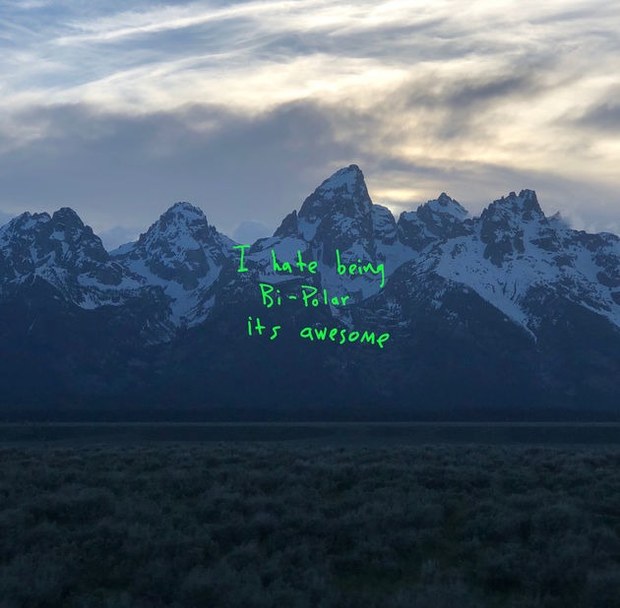 Kanye West, the gift that keeps on giving, recorded his album Ye from the six thousand acres of land he purchased in Jackson Hole, Wyoming. Released in the summer of 2018, the album can be best remembered by the infamous (and irresponsible)  lyrics "I said slavery is a choice/ they said 'how Ye?'". The album appeared after relative silence from Mr. West, having scrapped tour dates and been hospitalised for psychiatric care at the end of 2016. Although we doubt West was left alone to all his devices, spending months on end in Wyoming sounds like isolation enough?
Maya Angelou's best work
The renowned poet, writer and activist, best known for her work I know Why the Caged Bird Sings found her own form of isolation by renting a hotel room for months in her hometown. She would usually escape to this room (where she insisted on not having the sheets changed) in the early hours of the morning and would eventually return back to her normal life at home post afternoon. Aside from the company of a good bottle of sherry (the first drink of the day could be anywhere between 6.30am and 11am), Angelou claimed to best work alone, lying on on the bed and writing propped up on her elbows. 
Game of Thrones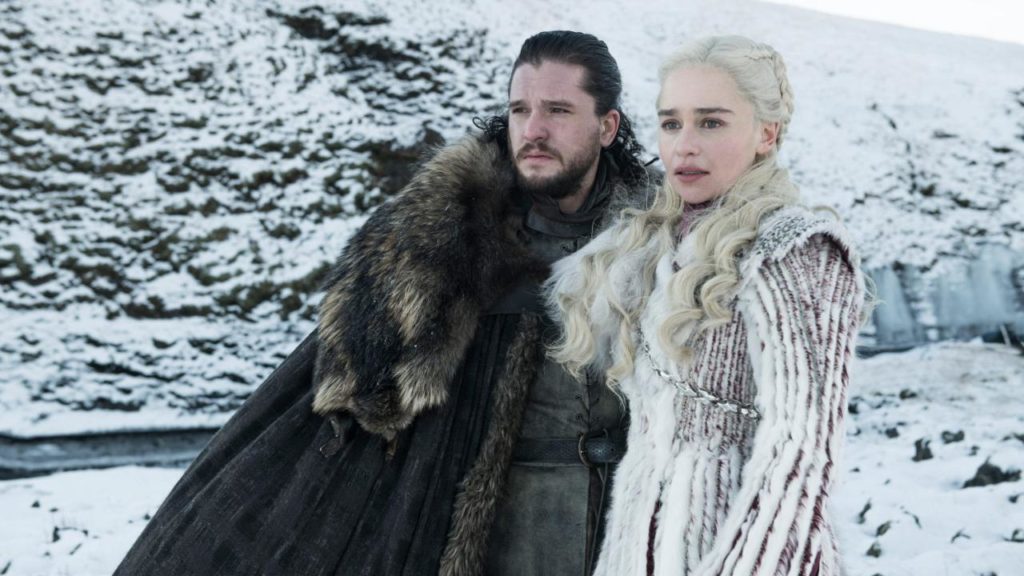 Perhaps most in-keeping with our current time and situation, George R.R. Martin ( you might remember him from his small side project Game of Thrones) took to his blog to inform the world that he is taking his self-isolation seriously, especially as his age and state of health make him more vulnerable than the rest. Although there is no mention of his quarantine coordinates, we're more than confident that his 'remote isolated location' tended to by just one staff member) is rather comfortable. Ending his blog post with "truth be told, I am spending more time in Westeros than in the real world, writing everyday. Things are pretty grim in the Seven Kingdoms.. But maybe not as grim as they may become here," gives us hope (despite his gloomy tone) that we may expect more GOT soon.