For Ester Manas and Balthazar Delepierre, the duo behind Ester Manas, fashion is about one thing: "We, as young fashion designers and citizens, have the duty to work and produce differently than our predecessors." They don't see this as a burden, though, but rather as a chance to push for change right from the core of the industry. And the industry seems to be listening: in 2018, Manas and Delepierre won the Galeries Lafayette Dotation at the prestigious Hyères Festival for their inclusive and one-size-fits-all designs.
"This means that two girls with opposite bodies can wear the exact same piece of clothing," they say of their approach. "Our brand spreads joy and empowerment, offering solutions to young women who thought they had little. We would like Ester Manas to help see fashion in another light; a more accepting and endearing one." The duo's designs are also adaptable, a way of fighting against mass production and fast fashion. "Fashion is the second most polluting industry in the world," they affirm. 
Having both studied at La Cambre in Brussels, Manas is now primarily focussing on designing, while Delepierre oversees the creative direction of the brand—which is very much linked to general, current societal and political changes: "Our designs must reflect society. We can no longer close our eyes."
But the message they want to send is far from pessimistic. "It encourages all generations of women to accept themselves while buying a sustainable piece of clothing. When talking with fellow young designers around us, we find that they all try to offer both desirable and intelligent solutions. A lot of innovation is coming out of these troubled times." Still, they feel like the fashion industry hasn't fully grasped their concept yet—which would require not just media coverage but a universal change of mind-set.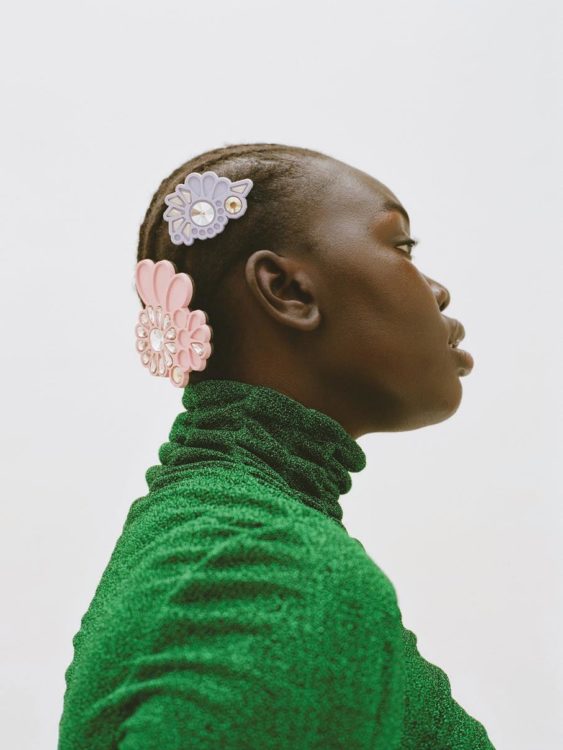 Photography JACQ HARRIET
Styling LEE TRIGG
Model JAY JAY at TROY AGENCY
Casting TYTIAH BLAKE
Hair JAMES OXLEY using FUDGE
Make-up BOBANA PAROJCIC using SKYN ICELAND
Photography Assistant LARA ANGELIL
Casting Assistant CHARLIE BENJAMIN
Make-up Assistant LOWRI JONES
Header image: Shirt and jacket ESTER MANAS