Jay Lewn—sound familiar? You might remember seeing him pop up on INDIE's 20 for 2020—and with the release of his debut EP FORM 01 this Friday, he's about to prove why he deserves a spot on your radar. The British up-and-comer has been submerged in the world of music since he was a child, "it's everything that I do." And he's not exaggerating—from sound engineering for the likes of Gucci Mane and Machine Gun Kelly, to writing and producing his own tracks—the young audiophile lives and breathes music. Realness is key with Lewn—as he rejects the confines of genre, gender and everything in between—we are left with the unmatched authenticity that truly defines his artistry.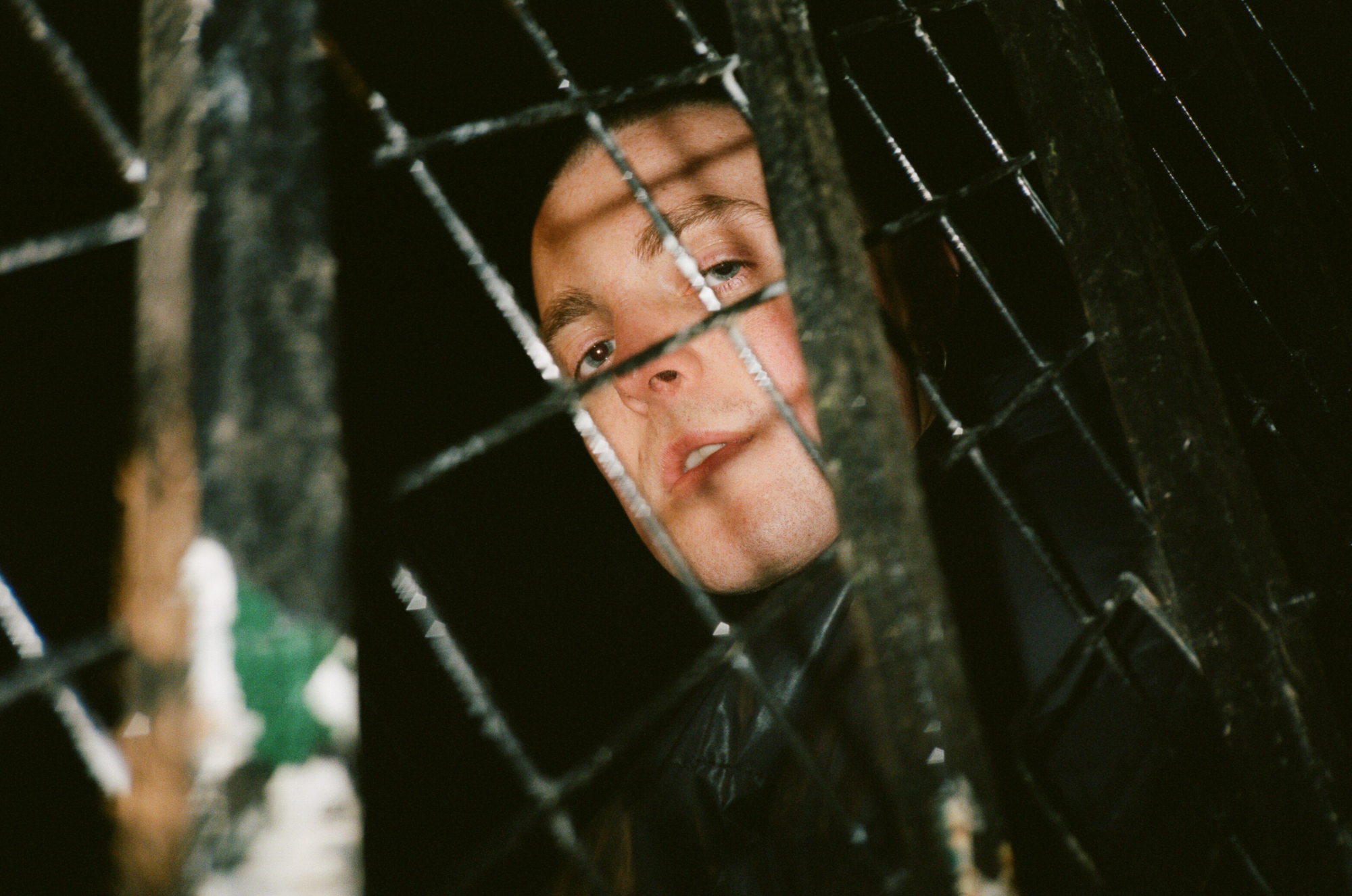 Where did you grow up?
I was born in Watford and grew up in the surrounding area. I'm now based in a place called Chesham, not too far from where I was born. A lot of my creative friends are from London so work and my passion and vocation takes me into the city a lot too.
I've read that you were classically trained on the piano from the age of 7, as well as studying sound engineering at the Abbey Road Institute. Does that knowledge and training add to your identity as a musician?
It does, for sure. I mean, a lot of stuff that you still go on, is musical gut. Like taste, and taste develops. You're not taught that, you only understand it better. Hearing something and knowing what they've done, that's where the training comes in. And I guess with the engineering thing, when it comes to the tech stuff, it means you just are more confident in what you are doing with the EQing and the effects and things. And knowing actually what the names of things are, rather than actual taste.
Yeah, it's valuable in contrast to all the bedroom producers that are learning off YouTube videos and experimenting.
Technology has let kids make music who haven't had the opportunity to necessarily be in a studio. Anyone that's got anything with Ableton on it—and so many people have cracked Ableton—can make music in their room, so talent and musicality is not limited by opportunity and how much money you've got in your bank account. Technology ends up leading to creativity.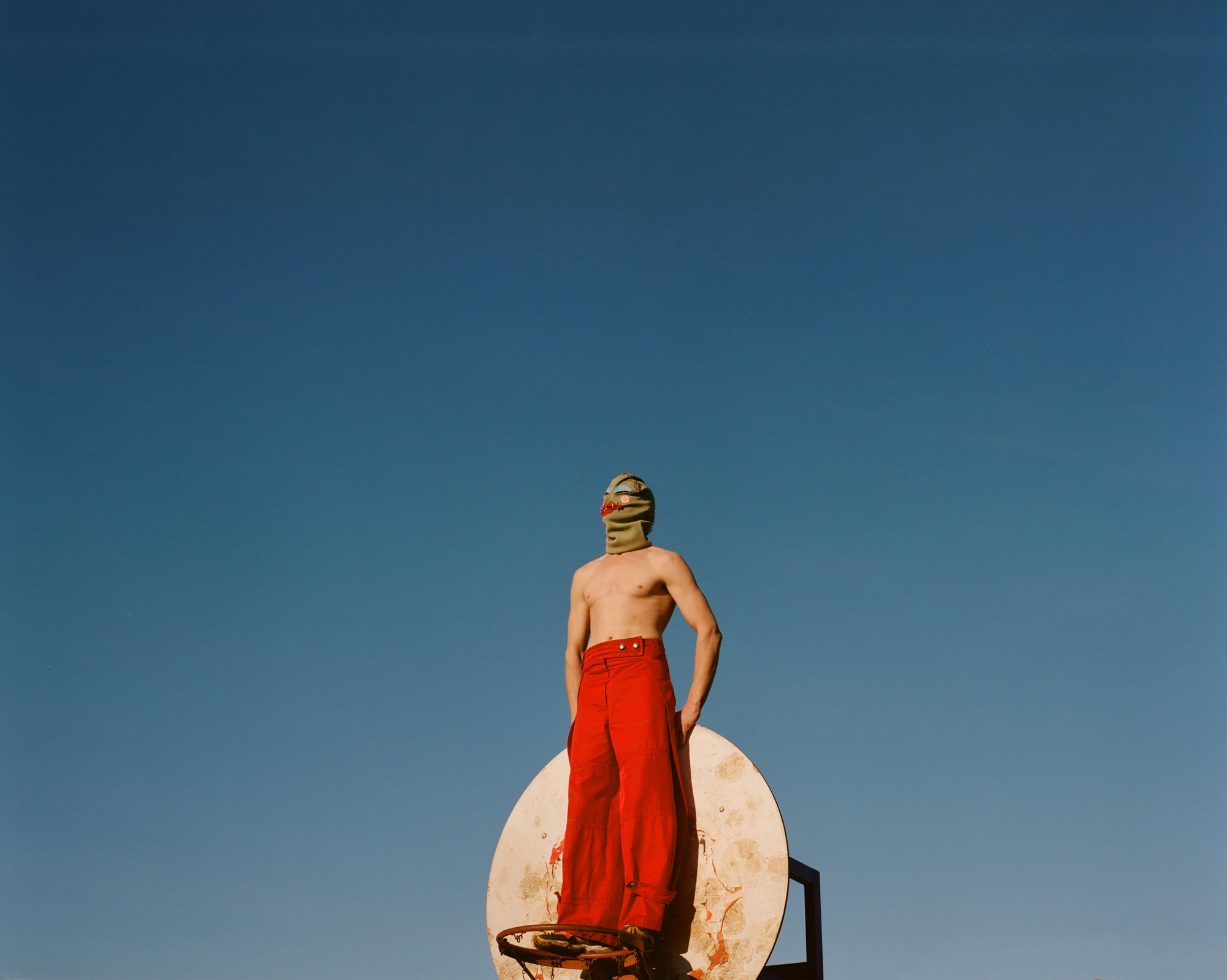 What kind of artists have been influencing your work?
Growing up, I listened to a lot of Stevie and Pink Floyd. My mum was into Whitney and Celine. I've got an older sister, so had a lot of the American pop and R&B stuff that's coming through, so we had like Aaliyah, Beyonce, and Destiny's Child. And then I listened to a lot of emo stuff too. I had a real diverse palette growing up. I used to listen to a lot of Outkast as well—they probably my favourite rap group ever. The craziness of how Andre was dressing and acting as well, but then the musicianship was just second to none. You look at your Andres, your Princes, your Bowies and your Freddie Mercurys and you're like "that's how to be like a frontman."
Do you think we are in a place where men can express themselves outside of a heteronormative sphere?
I think we're not there yet, but I think at the same time, no one's being vilified for it. As long as it's coming from an authentic place, I don't think it's anything to worry about. Because you're just like "I wanna do it and this is me, and actually I'm just as much a guy wearing trainers or not, or I'm just as much happy to be four inch platform thigh high boots," then that's it. I think we should just be happy to accept people's art in whichever way it is. Because otherwise what happens is that everybody's the same.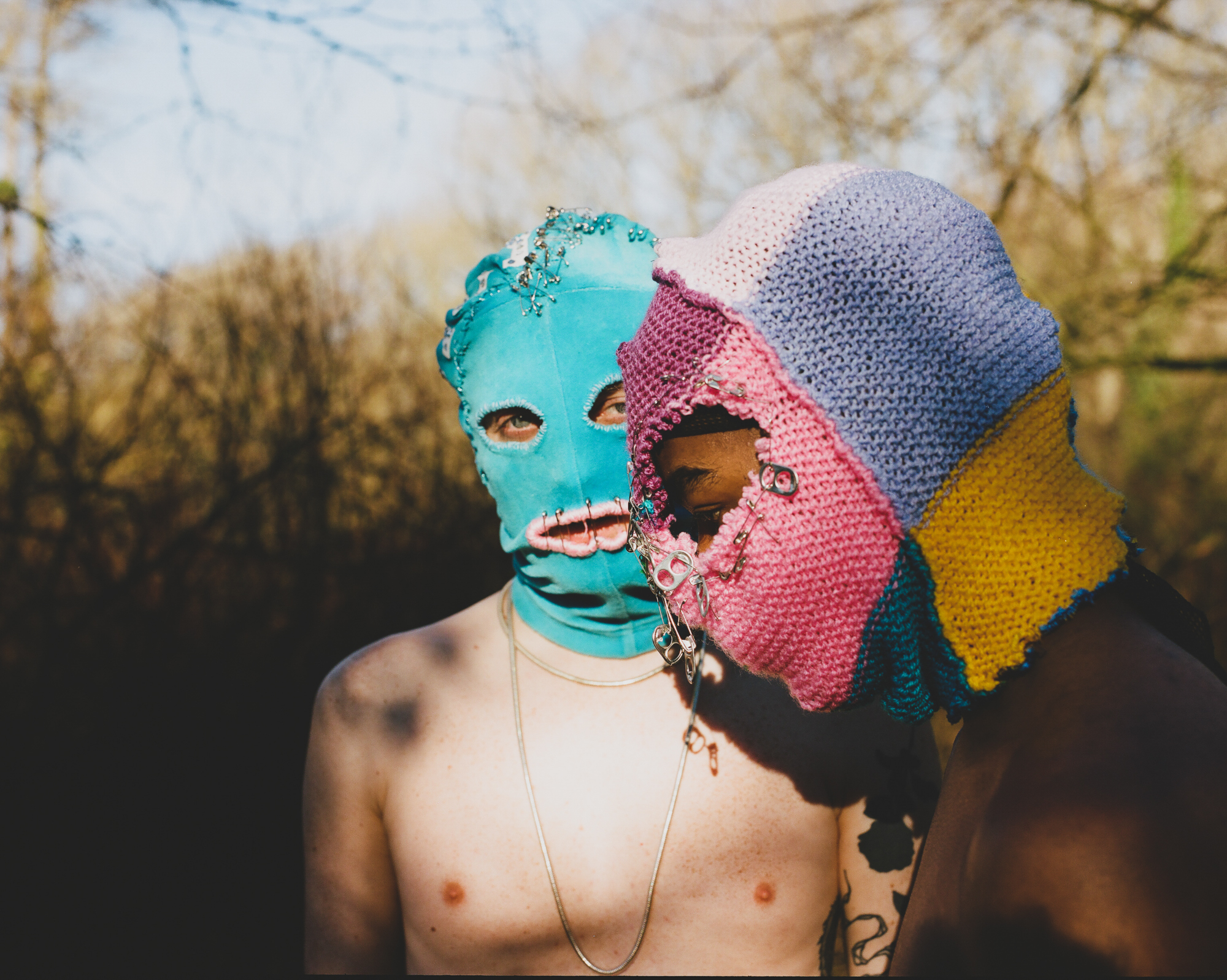 Those white thigh highs in Pink Love were so good.
And actually I was a bit worried at first about doing it and then I just fucked that. This is what it's gotta be. It's actually been the best of all the visuals. Everybody's responded so well to it, because it was authentic. You have some trepidations about certain things, but then you kind of get over it quite quickly. That's kind of what's exciting about it, it's like "oh well I've worn white knee high boots now, whats the next thing? What would would I have been worried about a year ago that I could be trying now?"
As a first EP, do you feel a kind of pressure to establish your sound and aesthetic as a musician leading up to the release of FORM 01, or did you just go with the flow?
I do think about it, and I worried about it initially if I'm being honest. You kind of just have to be confident in what you're producing. I was worried about establishing a consistent sound but then I was like, well my sound might not be consistent with the genre per se, but consistent with me. And when people think of me, they know that they're gonna get some R&B flavours, and some of the funk stuff. If I go into a piano thing, don't be shocked by that either. You're listening to me to listen to Jay.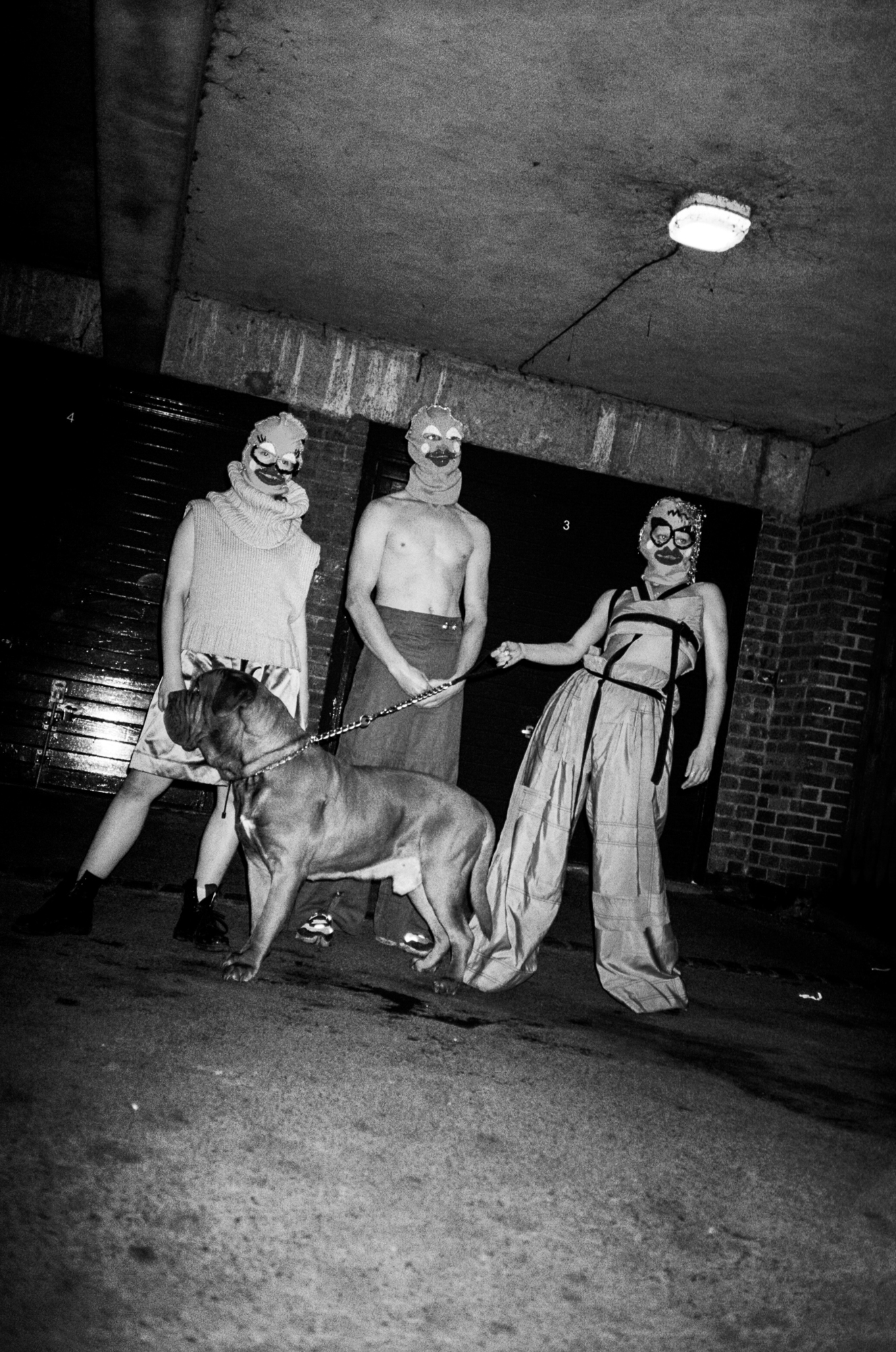 I feel like that really proves authenticity—when an artist changes even if their fans expect what they fell in love with.
I think that's the common thread actually, between the artists that commonly changes and more consistent artists. Change or don't change, but so long as you stay authentic to you, then I think that's what the fans will then be feeding off. Whether they like it or not at first.
Can you tell us a little bit about your experience producing FORM 01?
I started loads of songs maybe 15 months ago. I had the songs and I had the demos and I just remembered being like "yeah, these are good." I know these songs are cool, because they sound good when I'm just playing them on the piano. And if it's sounds good with me and a piano, then I'm not trying to overcompensate with production. I really just worked with like friends [and] hopefully, we're gonna grow together. My opportunities are ultimately gonna come back to them, because I'll wanna work with them and vice versa. It's been an amazing process in terms of just hustling, pulling favours, and eating the same thing for a week or two.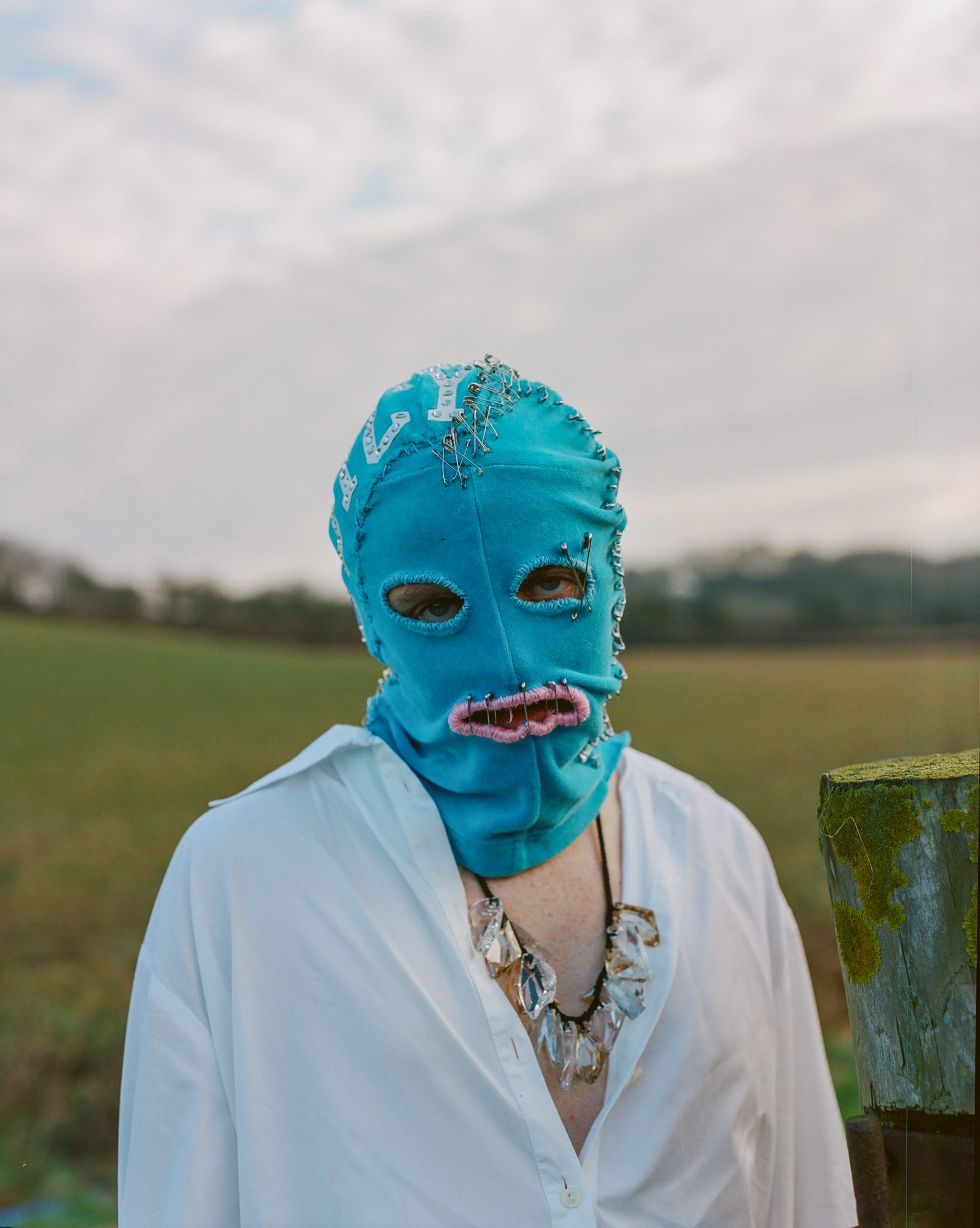 Do you have any kind of special rituals when it comes to writing lyrics?
So many random words and notes, so I normally get song titles and I'll just write random words under the song titles and they might not even be fucking related, I just think they're cool. I've got an Akira reference in Rider. And for someone, that's like an Easter egg and if you can find a way of putting pop culture references into a song, and that relates to the emotion and what you're trying to convey, I think more power to you. Because it kind of gives you a time stamp.
It brings nostalgia down the line.
Yeah, and I think that's a really nice thing. Because people ultimately wanna be understood, and want familiarity in music. Because ultimately we wanna be understood too with our music. That's why we write music—to convey emotions that we hope other people can relate to.
So what else can we expect to see from Jay Lewn this year?
So we're going to America for a month next month, and that's got a couple of shows in it. Two shows in New York and one in LA. Obviously the EP is coming out at the end of the month, and we've got a video coming. I'm kind of establishing what the hell Jay Lewn is gonna be looking like. It's gonna be great, I'm really looking forward to it.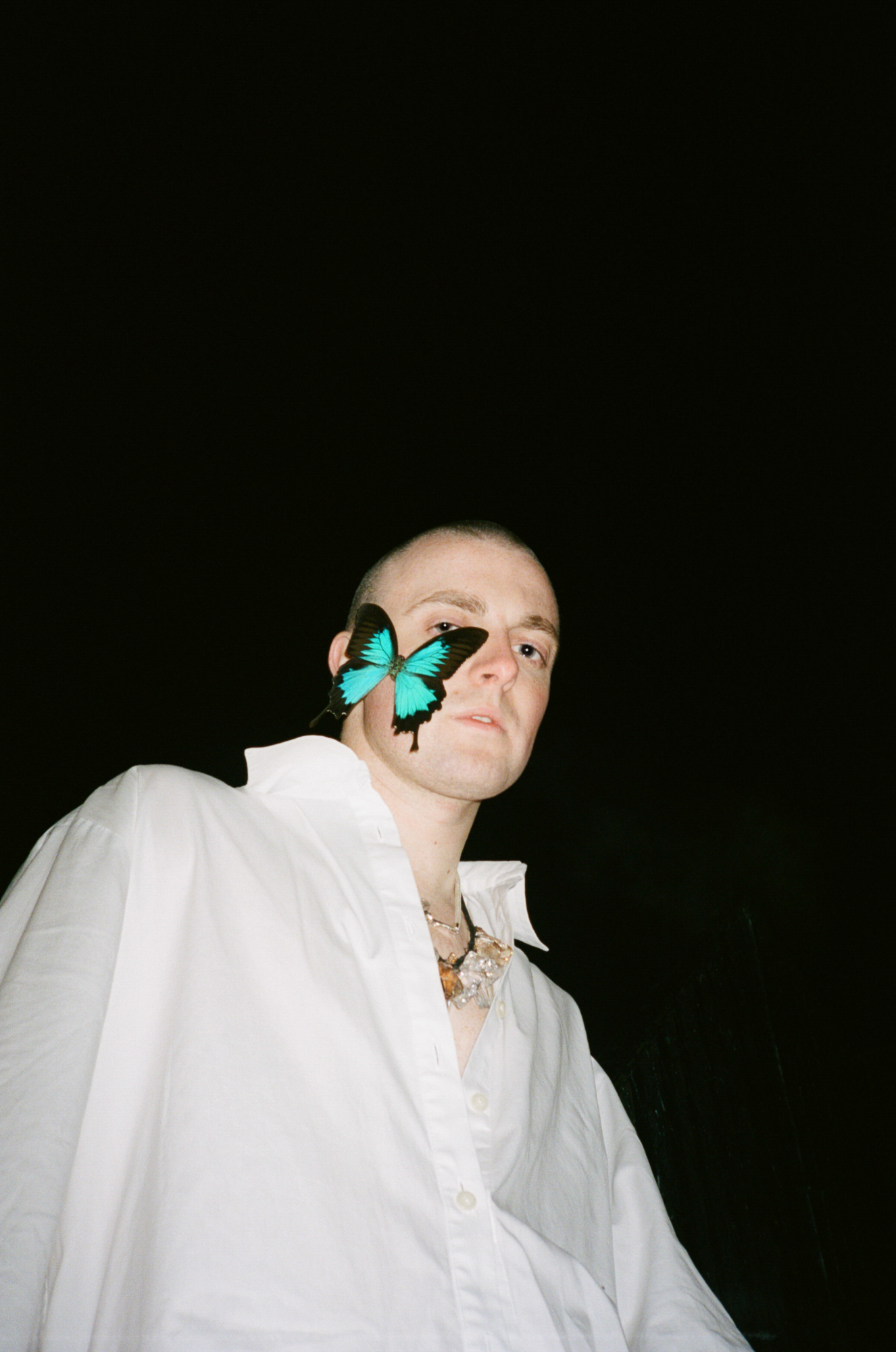 Photography LOU JASMINE
Director/Producer SAM MULVEY
Director of Photography JACK THOMPSON-ROYLANCE
Art Director RAFAELA SPANGENTHAL
1st AC & VHS Operator LOUIS FOSTER-BRIDGEWOOD
Choreographer MUTI MASAFIRI
Assistant Producer ISOBEL HERBERT
2nd Assistant Producer REBECCA WHITMAN
Colour Grade JOSEPH GUY
Stylist & Designer PATRICK MCDOWELL
Balaclavas LUCINDA GRAHAM
Jewellery RÄTHEL WOLF
Dancer TOM BRAND
Dancer DANNI SPOONER
Dancer JODIE BRAY
Model ETHAN RICHARDS