"Brrrrmmmmm, here comes the spaceship", reads the opening line to a review of Boy Harsher's 2019 Careful LP, with the author further joking that this "flying object's crew either came here from 1983 – or straight from the sex club". But as I confront Jae Matthews (one half of the Massachusetts-based electronic ensemble) with these and other descriptions of her band's sound, adjectives like "dystopian", "otherworldly", "futuristic", she hesitates. "I don't know if I'm into that. To me, our music will forever make me feel the same thing. It's that feeling you get when driving at night time."
Originally hailing from the Peach State that is Georgia, Jae and Augustus "Gus" Muller met while both studying film at Savannah's prestigious College of Art & Design, before beginning to craft sensual, blood-pumping music, a stimulating concoction of 80s new wave, industrial techno and melancholic poetry. Just hours before taking the stage for their second sold out show in Berlin—a city they shot a Wim Wenders-inspired music video in—the pair took some time to elaborate on the creative richness of the misunderstood South, becoming a band in the first place and how they've developed from featured artists on Berghain's line up to concert hall headliners.
As to how they met, the two have differing stories: "Jae was a graduate film student, I was undergraduate. She was working on a project, her thesis film, hanging flyers around college asking for people to help out. I thought it sounded cool, I emailed her and asked if I could contribute. And she sent me this really flippant response, like 'yeah sure, come to the art department meeting'… But I was obsessed with her work and thought she was really talented and I wanted to find a way to work with her", Muller admits. "My story is: I first saw Gus at a party. He was dancing to 'Bizarre Love Triangle' and I thought he was really cute. Shortly thereafter, he wound up living in my attic for four months", Matthews remembers.
To many, the American South is not necessarily known for trailblazing electronic music. As a matter of fact, particularly Europeans have rather antiquated, stereotype-driven ideas about both the people and the creative potential this admittedly politically controversial part of the United States harbours—something Boy Harsher's had enough of: "I feel like we get this a lot, like 'there's no modern culture in the South'.  That's a total overstatement, a lie even.  There is a lot of great, sincere work from that part of the world. For example, we're both really big Larry Brown fans, we love David Gordon Green, Terrence Malick and Cormac McCarthy", Muller insists.
"It's a very inspired place, and very open," adds Matthews. "I think that's something we really appreciated when we lived there. There is this super fascinating sense of spirituality in the South. It's almost superstitious, in a way. And it's also a part of our country that has a dark past, one it is working on much harder than many other places to reconcile." While they visit frequently, Savannah became too small of a town for the duo, eventually harnessing their possibilities of expanding their work. In consequence, they've since relocated up North, to be closer to New York City.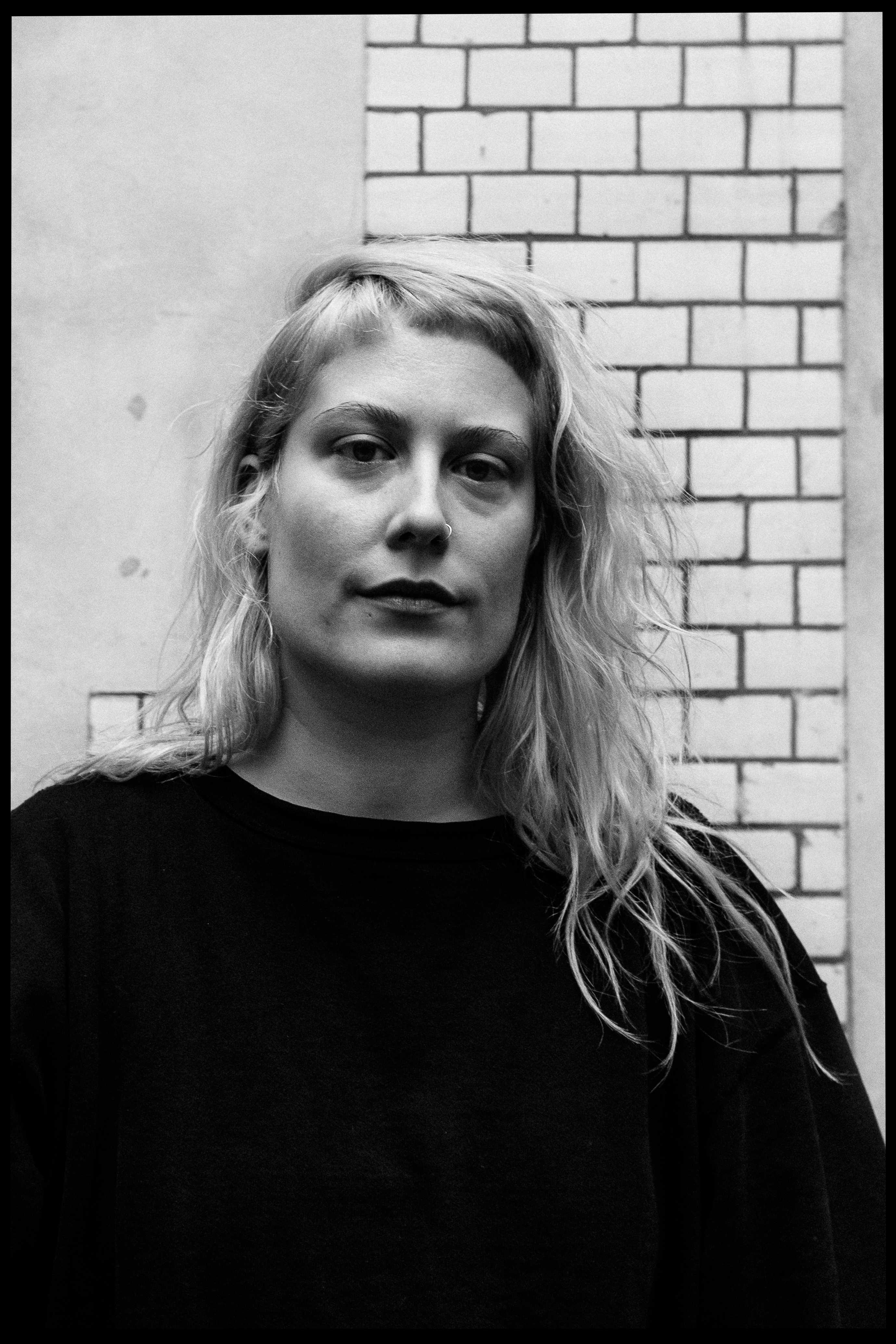 Boy Harsher developed when, on the side, they began booking noise and avant-garde shows through a small promotional company and gallery space that they'd use to host experimental music events. When the two struggled filling the bill, they came up with the idea of being the support artists themselves. "We generated this project to get more of our friends to see, hear and feel music we thought was important," Matthews explains. Soon after, what had been an after-art-school-hobby, became an actual musical act. "We used to be called 'Teen Dreamz'," Matthews tells. "Stemming from a video project of mine in which I taped women recalling stories that happened to them when they were teenagers. Later we realised it's also the title of a Beach House album, so we had to change it. We weren't necessarily trying to reference them or represent anything similar to their music. 'Boy Harsher' just kind of came to us by coincidence, and it felt right".
But despite the duo's natural aptitude for it, music was never a career plan. "It just sort of came to that because we had so much fun with it," they recall. "We met all these people, started messing around and it just kind of grew from there. It wasn't 'til about a year and a half ago that we actually considered it a professional path."
And when music was revealed as a clear calling, the way they went about creating it also changed. While still clinging to their creative autonomy (having self-released most of their discography) the methods as to which the distinctive tracks were made adapted, insisting though that their resources have remained the same. "Before, the writing was just prose that we layered with music. Now, going more into the direction of writing actual pop music pieces, you can't really do that anymore. But I do still write from the same place, trying to recall a certain feeling, to mimic or find the tangible experience behind a specific memory. Most of these memories obviously have to do with heartbreak, lust and desire, anger or disappointment," Matthews explains. "It's easiest to write about things that really get you off. It's so boring to write about stuff that doesn't come from an actual place of passion."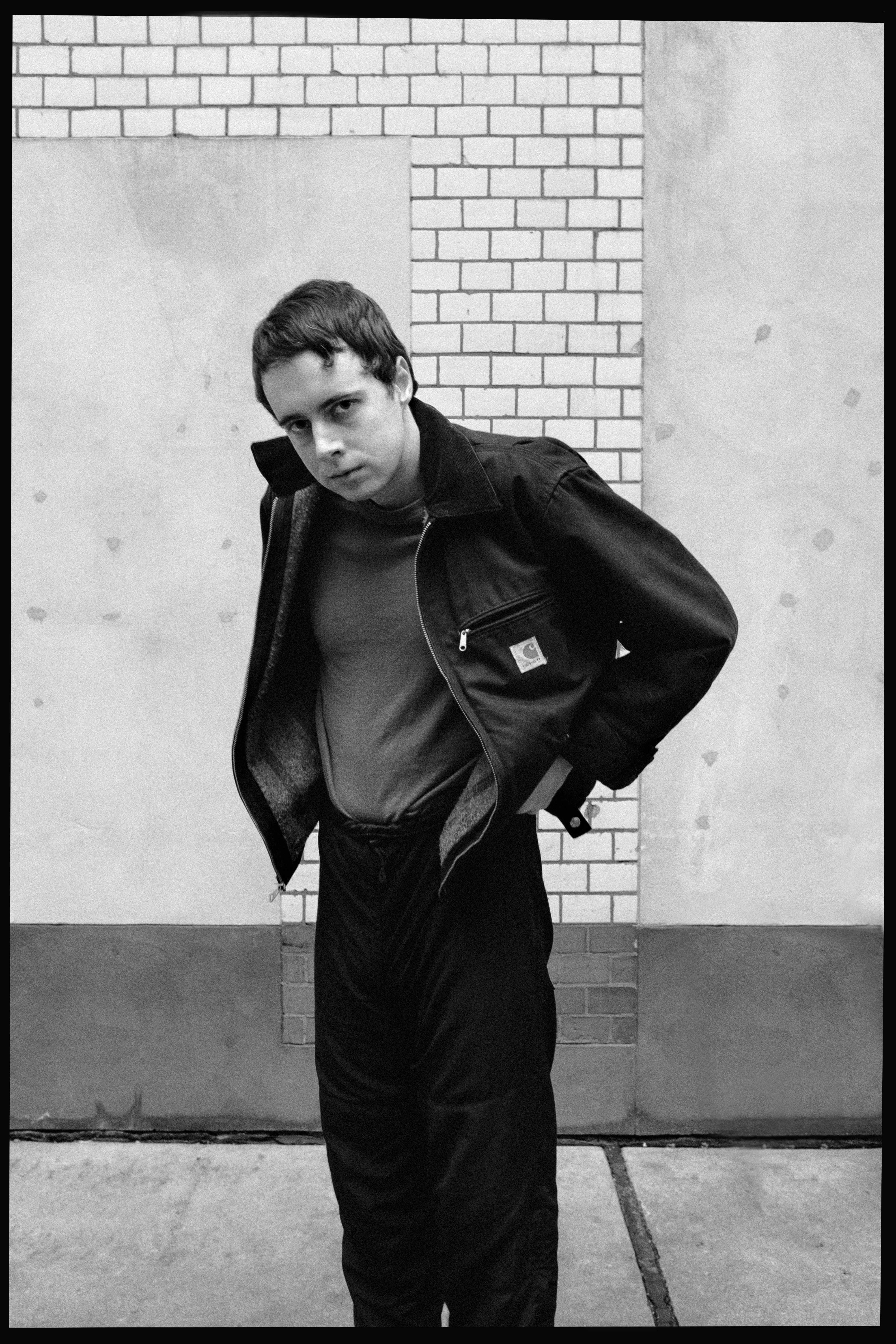 With this adaption of methodology came more success, and with success came a sort of progression. Having at one point outgrown the DJ concept, Boy Harsher moved into what they deem "Rockstar territory," performing on stages instead of behind the pult, at venues that aren't clubs. "I still prefer clubs though", Matthews says. "I love close, tiny, dark spaces. But doing live vocals in said spaces becomes pretty challenging, for a multitude of reasons". "It's more personal now", Muller points out. "We used to be part of line ups, and now people come to see us specifically." 
Initially overwhelmed by the task of having to pick their fondest memories of the past decade, the two rehash their first Los Angeles performance: "At that point in time, we were touring a lot, but in these DIY spaces, punk houses. And then, out of nowhere, we played this show in LA, and our expectation was like, 'this is gonna be us and our buddies, no more no less.' But then it was like this huge show, with literal strangers. The idea of strangers going to see us play really baffled us. We even got paid, and I remember being like 'What is this?' [laughs]. That changed our understanding of what we are, our concept of what a fan base is and can be." Though still learning to cope with the death of her stepfather and the discovery of her mother's dementia, Matthews looks back mostly in awe of the past couple of years, especially in terms of what she and Muller have accomplished as Boy Harsher. "Things have happened that have fundamentally changed me, and will continue to do so, long into this next chapter. But at the same time, we both share a pleasant, happy life. One that is so different from what it used to be."
Photography by Vanessa Duràn Abrodos