Wondering why she predominantly hired talent from Europe, in 2008, designer Donna Karan created a fashion design professorship in partnership with Parsons School of Design, New York—a position that Shelley Fox has held ever since. Having previously lived and worked as both a designer and fashion educator in London, Fox was tasked with setting up the master's programme from scratch, defining what fashion design in the US should stand for and entail.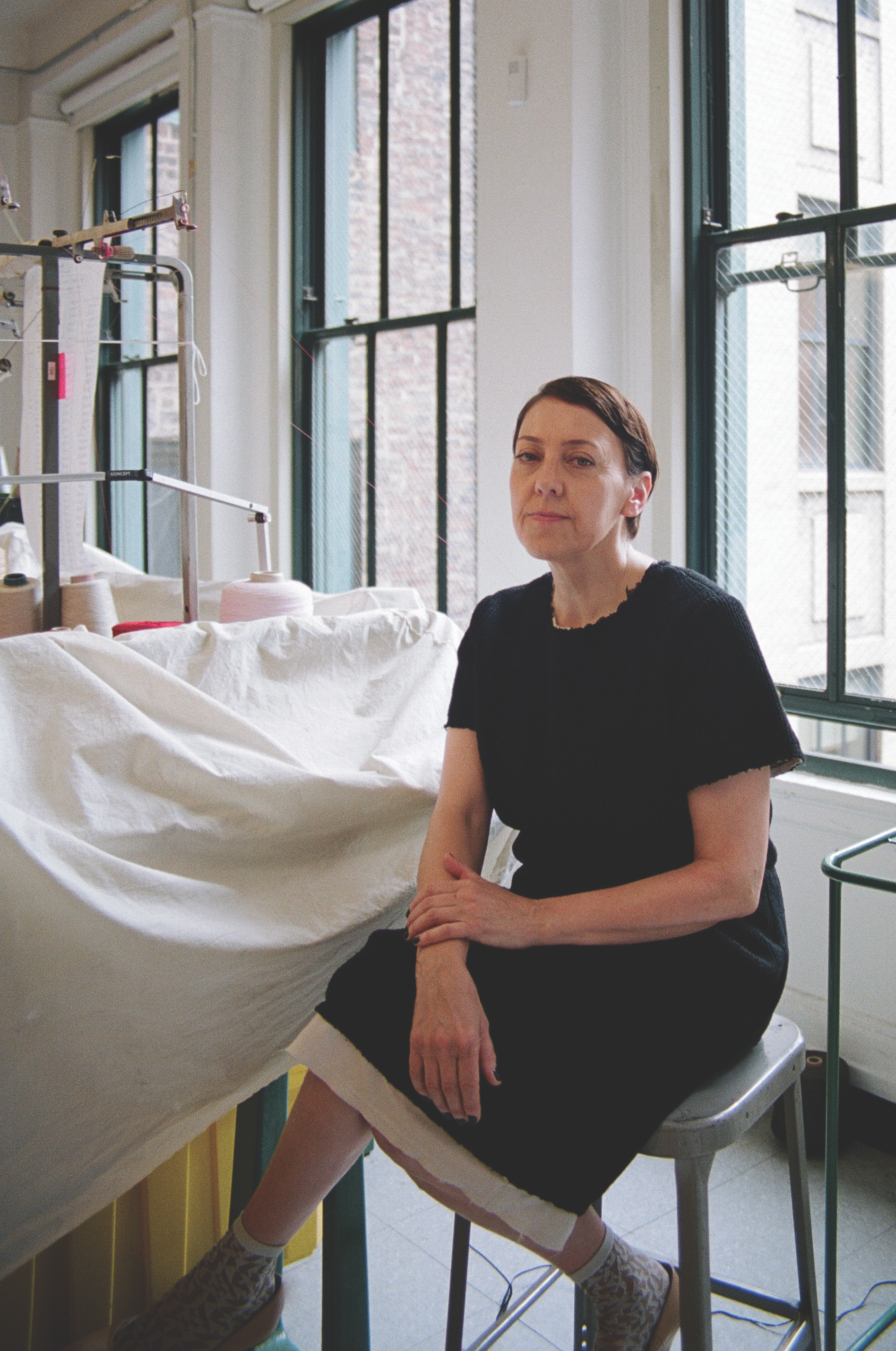 "I'm on the fence about whether people should study fashion today—I'm probably shooting myself in the foot saying this and being in the fashion industry. I've always tried to consider what we're contributing to, and I think the answer is people. It's fashion education, but I think it needs to be broader than that. Fashion tries to be a reflection of what's going on and it's not just about clothes; it's about so many different things.
When I set up the course, what I tried to do was to reassess what was going on at the time, what was already in education. Some of the things I was trying to bring into the programme, which I know didn't exist in other programmes, were photography, filmmaking, communication, fashion presentation. It's not enough to just be a designer; you have to have an awareness of so many other things—image-making, how to present yourself, and how to take control and ownership, as much as you can, of your work. The students need to understand their own responsibility, but also the power of design, and the impact it can have on people in an immediate sense.
Over the years, we've made additions to that initial programme. One new course that we brought into the programme was called 'Performance in Design', for example. So we now have a choreographer, Julia Crockett, who actually works with young actors on body movement. We've also worked on a project with Rikers Island, a prison in New York City, where the incarcerated men became the creative directors and our students were the design team.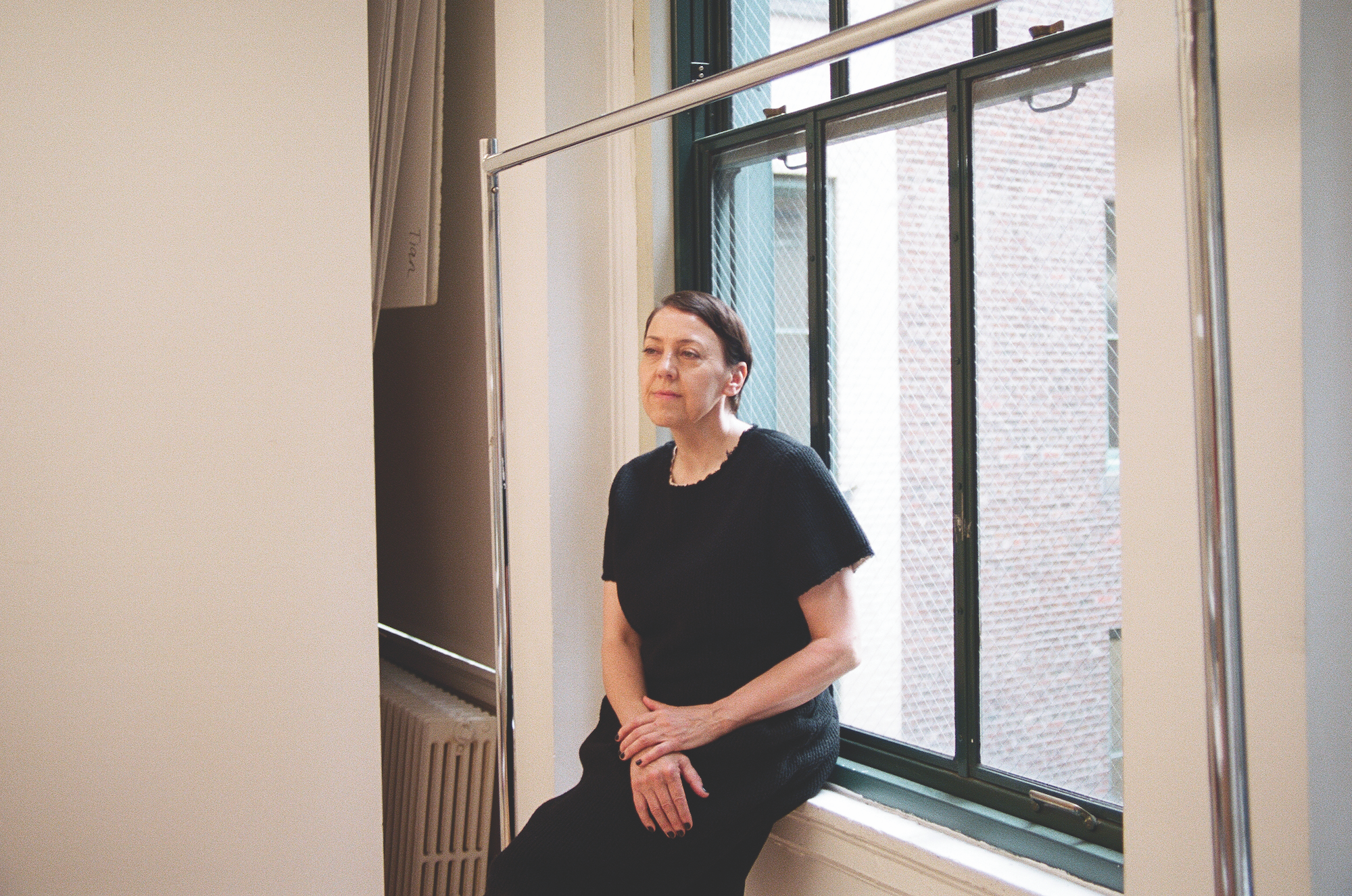 Fashion can't be in its own bubble. Technology and science are going to become even more important for designers to be engaging with. Fashion has been getting bigger and bigger, too big and really homogenised in such a lot of ways, and parts of it now are falling apart; parts of the industry can't sustain themselves. I'm hoping that we can go back to some kind of value system. But that takes collaboration between the whole of society, not just fashion designers. It's very important for students to really be aware of this. We're in a state of emergency, and these things can't be ignored for much longer.
And I think the fashion industry is struggling to deal with some of those questions. The political climate we're living in seems to change by the week, which is having an effect on economics, which is having an effect on how people prioritise their needs or their desires. Also, the word 'industry' is such a big word, and has been demonised in a lot of ways, sometimes for good reason. But there are amazing creative people that work within it—I just think, sometimes they're constrained by how big companies actually work.
Fashion education itself has become a massive business; there's a lot of colleges, and sometimes I'm wondering if the colleges outweigh the amount of jobs out there. When I was at college in the UK, it was free. Even when they introduced student loans, it was nothing—I left with £1,000 worth of debt; that's not a lot of money in the scheme of things. But saying that, there were fewer places to get into, so the competition was harder. And I don't think there was an expectancy of what you would get from it in a way; I don't think we used words like 'career'; I think you were just obsessed with what you did. Art school was a way of finding like-minded people to be with and, for me, that was the most important aspect. Now, the opposite is happening: students are loaded up with debt; colleges are super expensive. I feel a huge sense of responsibility.
I see the students grappling with their own identity, with where they want to go, why they're even doing an MFA, what they have to say, what they want to say, what they want to reflect on. We try to get them to question things themselves—maybe there are jobs out there that are not even invented yet. I think the healthiest thing is to keep asking questions, even if we might not have all the answers."
Photography SABRINA SANTIAGO
Header image: Karlie Kloss at the Donna Karan Spring 2011 show, via wikicommons