If you think about streetwear today, brands that come to mind are probably Stussy, Off-White, and Supreme—you know, the ones that kids queue up for overnight for the sake of Instagram clout or to resell on Grailed for 10x the retail price. But before urbanwear was "in" and had infiltrated the luxury maisons à la Virgil's Louis Vuitton, the only name that gave you legit street-cred was Karl Kani, born Carl Williams. Recognised as the godfather of streetwear, the Costa Rican born and Brooklyn-bred designer was the first to pick up on the baggy jeans trend and turn it into a staple of the hip-hop image of the '80s and '90s, dressing the biggest legends of the time in his designs including the Notorious B.I.G., Aaliyah, Diddy, and fostering a particularly close personal and professional relationship with Tupac. Listen to Biggie's One More Chance and you'll even catch a Kani cameo: "So recognize the dick size in these Karl Kani jeans."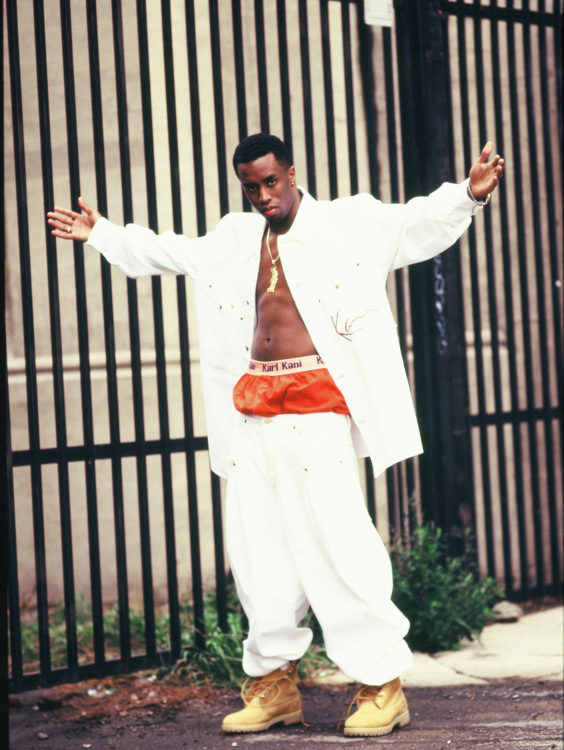 Although you'd be hard pressed to find a hip-hop star of the '90s that HASN'T been photographed in Karl Kani, from that shot of Diddy in baggy jeans and a "Karl Kani" emblazoned boxer waistband to Aaliyah sporting the brand on the cover of Age Ain't Nothing but a Number, the resurgence of urbanwear has seen labels like Tommy Hilfiger and Calvin Klein dominating the mainstream and black-owned and operated brands like FUBU, Sean John, Phat Farm and Karl Kani fading from the spotlight. But Williams is taking back what he started, and he's bringing it back to the roots, shooting his latest campaign in the streets of Brooklyn, the city where hip-hop was born and Williams built his empire. With several recent collabs with major brands and more on the horizon, as well as endorsements by some of today's hip-hop bigshots such as Migos's Quavo, Rihanna, and 2 Chainz, Karl Kani is still a formidable presence in the industry he spearheaded. 
INDIE spoke to the streetwear pioneer about his friendship with Tupac, his favourite contemporary streetwear designers, his foray into furniture design, and what's in store for the future of Karl Kani.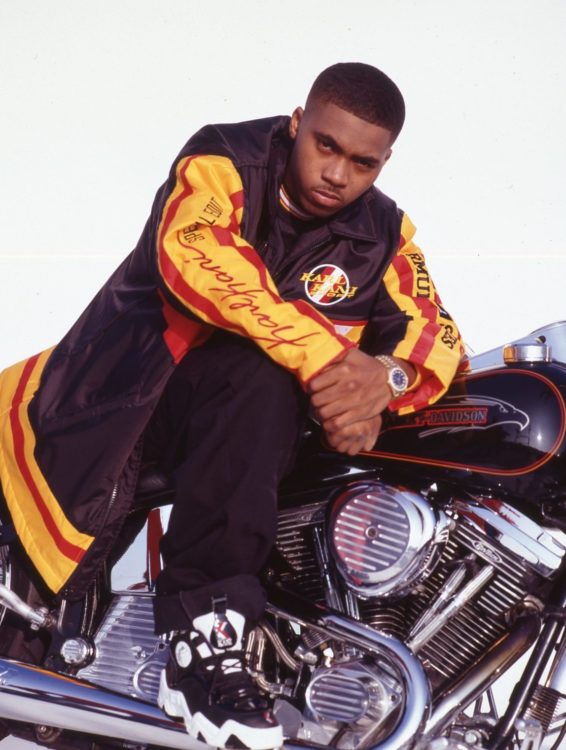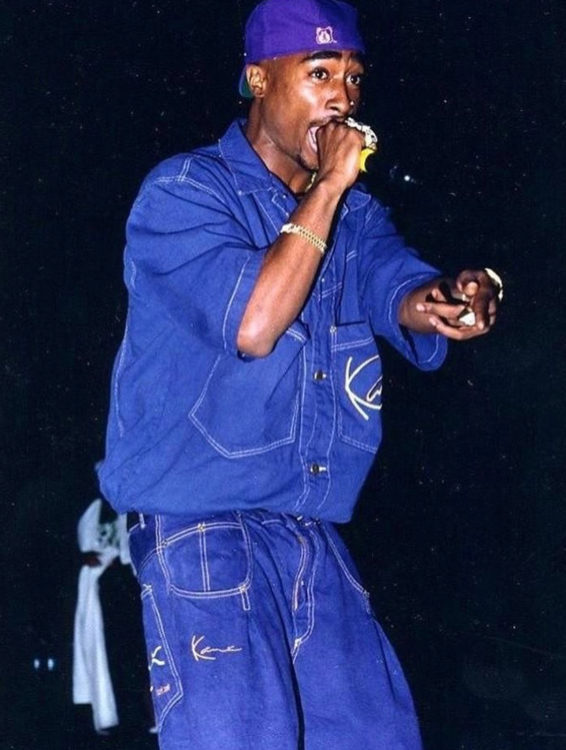 As one of the pioneers of streetwear, what's your take on the evolution of streetwear and where does Karl Kani fit in in today's booming streetwear craze? 
The evolution of streetwear is amazing. To know that something that I started 30 years ago has grown as much as it has and crossed every nationality, every country, is incredible. The power of hip-hop has influenced fashion world wide, so I feel that the business is only getting bigger and stronger. Streetwear was able to surpass two different generations—we started streetwear we were the kids, and now we're older and have kids, and they're part of the streetwear culture as well, so it's something that's here to stay. And, in terms of my brand, it'll always be the forefather of streetwear, always setting the tone and the pace. 
When you ask where my brand fits in, I kinda look at that question a little bit differently; where do all the other brands fit into what I started? The unique thing about my brand is that there's no other designer that could say that they started streetwear before Karl Kani. It's just not factual. We've been a company that's always embraced all the biggest icons in hip-hop: Michael Jackson, Tupac, Biggie, Aaliyah, Jay Z, P Diddy, Snoop Dogg the list goes on and on. Once you've got that kind of catalogue, you will always be the trendsetter in streetwear and that's what we're proud of and what we hang our hat on everyday, and what motivates us to keep going as the forefathers of streetwear.
You've paved the way for lots of urban streetwear designers today—are there any in particular that you admire?
Absolutely. I definitely admire Fear of God, Jerry Lorenzo's brand. I think that he's very forward, I like what he's done by setting a high price point for streetwear which I think is important, to keep streetwear and its quality on a high level. There're plenty of other brands out there that I like, but I'm very particular about which brands I'm loyal to in terms of their image, advertising, quality and vibe—that's what means a lot to me.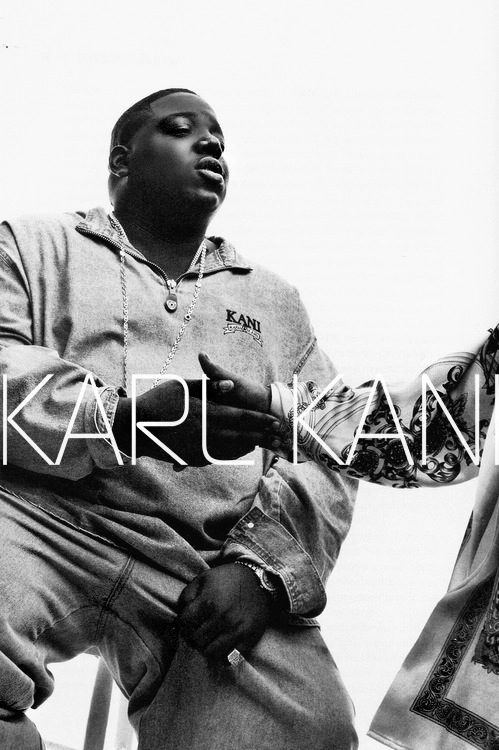 After more than 30 years in the fashion industry, what still excites you? 
Just the energy. The energy of being able to go back into my vault and pull out pieces from the '90s and see that they're still relevant to today's generation and being able to dress a whole new generation of kids who never actually experienced the '90s and being able to see how excited they are about the colours, the stripes, the vibe and the fit. We want to continue doing this for another 30 years and see what happens. That's always the spirit that we've had, being really positive and energetic about the business.
What's the inspiration behind the latest collection?
We wanted to go back into the vault. We wanted to be bright, bold and colourful, and we wanted to make a statement. When hip-hop first came on the scene, it was like "here I am," and that's kind of the vibe of this collection as well. When you look at it, you see the colours, you see the boldness, when you walk down the street people know that you're wearing Karl Kani, and that's what we wanted to achieve. The reaction has been great. Even the women's collection is really, really strong so we feel we've hit the point right on time for the new generation. 
You've mentioned that your customers often get dressed from the bottom up, in other words, they start with sneakers—does this influence your designs?
You know, it used to. There was a time period when we kinda got caught up into the mix trying to find ourselves, trying to see what sneakers were coming out and in what colours to try and match our clothing with some of the hottest sneakers. But then I realised that I prefer to design out of impulse. I don't go to fashion trend forecast companies or see what they're doing on the runways, I do it out of impulse. I make people like what I like. I have a good eye for fashion. Now we like to find a happy medium—we have neutral colours in our line and they tend to go with most of the sneakers that are out there. Sneakers will always be an important thing, that's kids' vehicles. Sneakers are always gonna be top of the game, so we still have to be conscious that our clothing does kind of tie back to some of the hot sneakers. Some of the Jordans will always be cool, so we always like to have a bit of red and black.

Hip-hop and streetwear and inextricably connected, and Karl Kani has been worn by some of the biggest names in the genre—what do you think of the current crop of hip-hop artists and who would you love to see wearing your designs? 
I gotta give a shoutout to my homies, the Migos—Quavo, Offset, the whole crew—they were one of the groups to help relaunch my brand in 2015. They wore it in all their videos and press and they were able to reintroduce my brand to a whole new young generation which was really cool because they were on top of their game. I like Dave East, I think he's really good. I definitely love Drake. There are so many good artists out there, music has really changed so much since the '90s. These rap artists now are pushing things to different levels with their crossover appeal, their slang, and their rhythm, and I think it's really cool that hip-hop is evolving in the way that it is. Change is always good. Hip-hop at one point in the '90s was very hardcore, y'know, gangsta rap, which was really cool in that moment. Now you see it transcending into different things, and once you accept where things are going, you enjoy the culture a lot more.
Is there an artist or an album that you're listening to at the moment who inspires your work?
I love Rick Ross's new album, it's on point. Drake's music is great for work, it's so mellow and methodical, really makes you think. I also like Future, always really laid back and puts you in a good zone. I like old school hip-hop, I love Biggie Smalls. Tupac is always in my rotation, every single day, that's my motivational music for sure. I like to mix some old school, new school hip-hop to keep my motivated for sure.
And which of those old school artists did you—and the brand—have the closest bond with? 
It would have to be Tupac. I think the relationship that we built was a very close relationship. He never charged me to do clothing ads, he wanted to represent the brand. His words to me were "I wanna blow your brand the fuck up," thats exactly what he said to me. And everything that the man said, he did. He's one of the reasons my brand is a household name. When you watch the Tupac movie All Eyez on Me, probably about 75% of the movie he's wearing Karl Kani so those types of things are monumental moments that can never be replaced. So I'd have to place Tupac at the top of the chain of the artists I've had the closest relationship with and that I respect the most, for sure.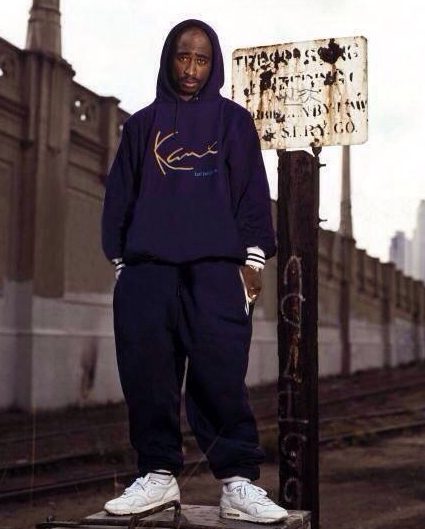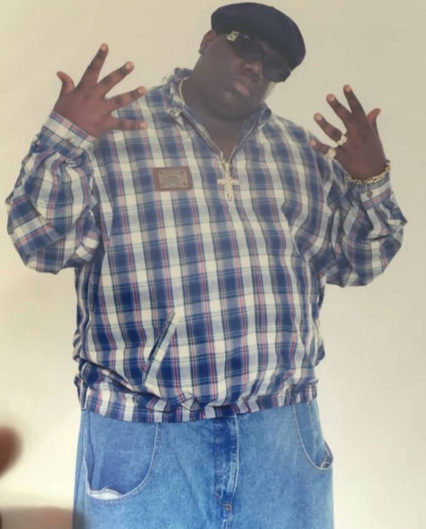 You've collaborated with french label Etudes and high street label Pretty Little Thing—what's your collaborative process like? How do you choose the brands you work with and can we expect any collabs in the near future? 
We picked two different brands to collaborate with that were total opposites of each other. Pretty Little Thing is a very fast fashion, all women's company, so no one saw that collaboration coming, that's for sure. And then you can't get more high end streetwear than Etudes. We wanted to tap into two very different markets, and both collaborations were very cool. We do have some more major collaborations coming out which I can't discuss just yet, but look for something big coming from us Summer of 2020. 
You've also ventured into furniture design—how did that happen? Was it always an interest of yours?
It's all about lifestyle. Growing up, the brand that we used to love to rock was Ralph Lauren, and Polo, that's a brand I always looked up to and always aspired to be like—or even be better than him. When you go into a RL store you realise that you have to create a lifestyle. When you go into Polo you don't just see clothes, you also see Polo furniture. We want to create that whole lifestyle for our brand, and furniture is part of our lifestyle. It's exciting to see Karl Kani in peoples homes, and it also gives us more longevity and stability in the industry.
Karl Kani occupies an interesting space in that it has achieved mainstream success and yet still is a cult favourite—what do you attribute this to?
Just being real, being authentic, and never changing who we are. We never adjusted to the trends, we always stayed ourselves, Karl Kani, straight up street. We've always had great quality. I always tell people that there's one thing money can't buy—it can't buy legacy and it can't buy history. No matter how much money you have, you can't buy a vibe that's been around since the early '90s, you can't recreate a vibe where you have every icon of the early '90s wearing a brand. Those are the things that are so motivational. At the period of time when this was all happening, I didn't really grasp just how important each of those moments was, like when we dressed Michael Jackson, or when Biggie mentioned my name in a song, when Nas mentioned my name, all these things just happened organically. So it feels like it was kind of our destiny to be certified street, and we feel really good about that.
The latest campaign was shot in Brooklyn, where Karl Kani started—why did you decide to return to your roots?
We wanted to say "here I am," and bring it back to the roots. Brooklyn's my hometown, Brooklyn is the birthplace of streetwear, and there was no place more perfect to relaunch. We wanted to go back home and show people that this is where we came from. Whenever I can put Brooklyn on the map, that's what I'm gonna do. 
Streetwear has always been a bit more open, inclusive and diverse than many other facets of the fashion industry that are only now trying to catch up with those standards. What do you make of the mainstream fashion industry?
I think mainstream fashion can be cool. What I don't like is that they take the vibe of streetwear designers and try and implement it into their collections and don't pay homage to its roots. At the same time, streetwear will always be at the forefront because we have the attention of the youth and mainstream fashion copies us because they don't have enough trend for themselves. With the power and support of hip-hop, music and entertainers, we'll always be at the top of the game.
Videographer & Director GONZALO HERGUETA and YAGO HUNT-LAUDI
Music WE DO DRUMS
Creative Director & Stylist AYS YUVA
Models VALERIJA SESTIC and CHRISTIAN DANIELS
Hair & Makeup TA MIND CHEN
All photographs courtesy KARL KANI