In the recent upsurge of fashion exhibitions—from Eckhaus Latta at The Whitney to the camp-themed MET expo that stirred the attention of everyone both in and out of the fashion sphere—menswear has been a bit hard done by. No Dior Homme pieces—by either Kim Jones or Hedi Slimane—were represented in the V&A's Christian Dior: Designer of Dreams show, nor was any menswear shown in the McQueen retrospective, Savage Beauty. While womenswear increasingly becomes the face of fashion, menswear—to borrow Jeffrey Horsley's phrase—seems to have become somewhat of an "absent shadow."
But as fashion educator Andrew Groves assures, Jones, Slimane and McQueen have all made critical contributions to fashion. "Menswear sometimes made up 30% of McQueen's early shows," he stresses. "His womenswear was so informed by his outstanding knowledge of Savile Row tailoring—it's a significant gap in his story that needs to be told."
Heading the Fashion Design programme at Westminster University, the same course that's birthed British talents like Vivienne Westwood, Ashley Williams and Liam Hodges, Groves is also the brains behind the Westminster Menswear Archive—the first ever publicly accessible archive of its kind—where the Invisible Men exhibition opened on Friday. An anthology of menswear, drawing on over a century of sartorial art, the exhibition showcases garments from predominantly British designers in order to give due recognition to menswear—at its most magnificent and mundane.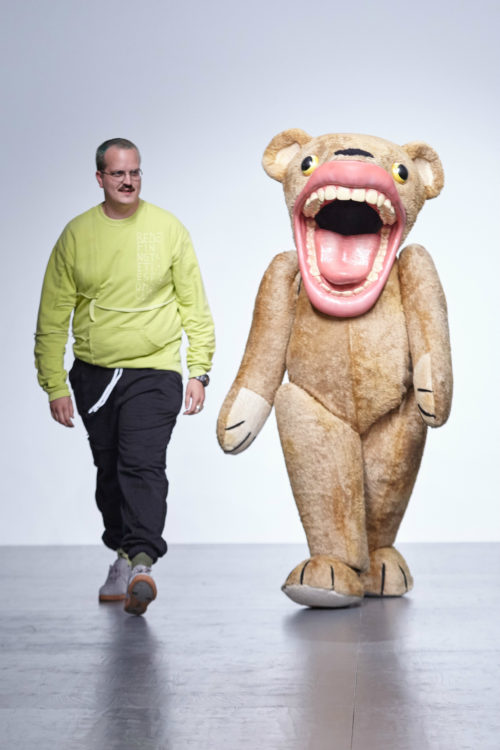 Though the issue of 'visibility' is not one we normally apply to men—and the thought of 'making space' for the male gender in this day and age is for the most part an eye-roll-inducing concept—Groves is quick to point out the dichotomy of the term. "We usually think of invisibility as lacking power," he explains, "but I would argue that powerful men use the uniformity of menswear to enable them to become invisible and enabling them to hide." In London streets swarming with seas of navy blue suits, the men that choose to dress in them become just another number. "The individual becomes indistinguishable and consequently invisible."
Concerned with the "hidden details" and "secret knowledge" embedded in the language of menswear, Invisible Men aims to explore at the way mens' clothing has so often been designed to avoid external scrutiny. "The same could also be said of womenswear," Groves admits, "but this is still one of the main reasons menswear has remained—to a large extent—unexamined within exhibitions and museums. I think the interest in menswear from a consumer point of view has exploded in the last ten years, so now seems the right time to reflect, look back and try to contextualise some of these changes and examine the various ways in which men have used their dress to construct their public identities."
View this post on Instagram
When asked about the most influential British designers of the last 100 years, Groves replies without hesitation. "Craig Green. If he were showing womenswear, we'd all be comparing him to McQueen for his exceptional level of creativity, skill and craft," he says. "He's developed a whole language of menswear that is instantly recognisable as his—something that is incredibly hard to achieve. That he has done this and created collections of such poetic beauty as well as being commercially successful is outstanding."  
In analysing the last 120 years of British menswear, one aspect endures above all others: the uniform. It's a concept that allows males—from boyhood through to manhood—to belong, to be visibly tied to a group, but also to become anonymous. "British menswear has given us rules and the need to break them. The uniforms that start at school, and the desire for boys to seek refuge in these and at the same time subvert them. Later this becomes the uniforms of the battlefield or the factory floor, and the need to subvert these as well."
It's this ongoing duality between being visible and invisible that makes mens' dress so fascinating, and that Invisible Men explores so pertinently. From the trench coat to the bomber jacket, countless menswear staples are embedded in the language of military wear, and, as Groves points out, even the idea of a distinction between dress uniform and combat uniform underlines the need for both practical and formal dress.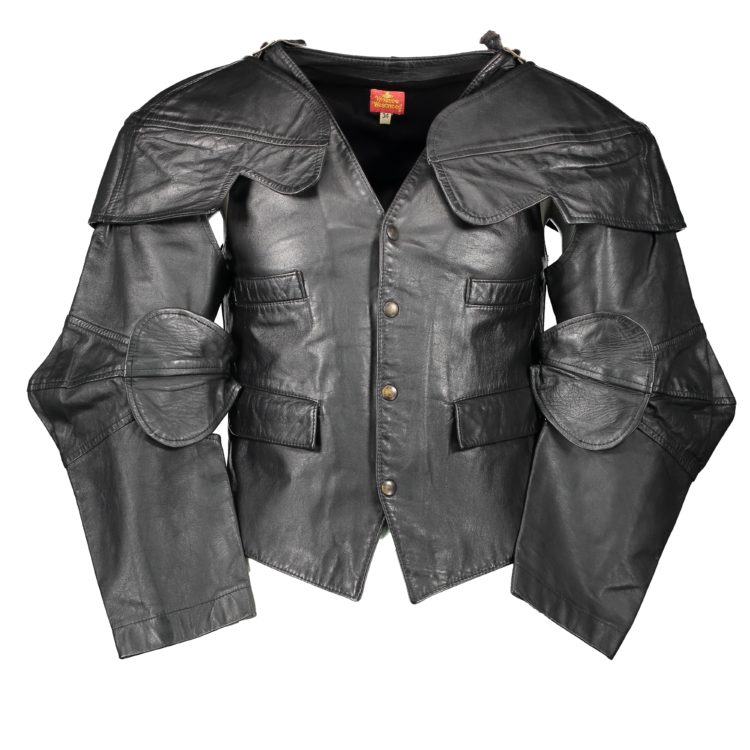 And where uniform is the thing that's stayed the most constant, it's the rapid growth in consumption that's been the biggest change in menswear. "It's at a far higher rate than womenswear," Groves explains, "which signifies that men are increasingly using their dress as a means of creating and presenting multiple personas both in public and on social media. No longer will one 'uniform' be enough for them. They want to enjoy the multitudes of masculinities that are available to them to express themselves."
Oscillating between technological wear, streetwear, formal dress and sportswear, the modern man increasingly adopts a vast array of versions of himself. "I always think of the children's character Mr Benn," Groves continues. "Somehow, he knew that by changing one's clothes, you could be transformed into someone else; a soldier, a knight, a cowboy, a seafarer. The clothes really do maketh the man."
Open now until the 24th November, Invisible Men showcases in excess of 170 pieces. "I think that goes to show how rich menswear is once you really start looking."
Header image MARIE DETENEUILLE for INDIE—AN EDUCATION, out now. (Full look MARNI)