A decade ago, cult Spanish shoemaker Camper teamed up with celebrated German avant-garde designer Bernhard Willhelm on a range of shoes, resulting in an ongoing partnership that ran until 2015. The iconoclast is constantly pushing the boundaries of his craft, having worked with Alexander McQueen, and collaborated with Björk, Nick Knight, and Berlin-based sunglasses brand Mykita, all while continuing to create provocative designs for his own label. Likewise, this partnership is part of Camper's "Camper Together" initiative, which invites various designers and creatives to collaborate on exclusive products that merge the aesthetics of both parties. Now, Camper and Willhelm are back with a new collaboration. 
Alongside seven new footwear styles (three for men and four for women) Camper is releasing a range of clothes and accessories designed by Willhelm, their first ever foray outside of footwear. While we'd gleefully never glance at another pair of Balenciaga speed trainers ever again (they should have died in 2017), this is certainly a welcome and unique update on the way over played sock-shoe trend.
T0 commemorate the renewed partnership, INDIE spoke with the designer about the collab, his design process, and where he gets his seemingly endless inspiration from.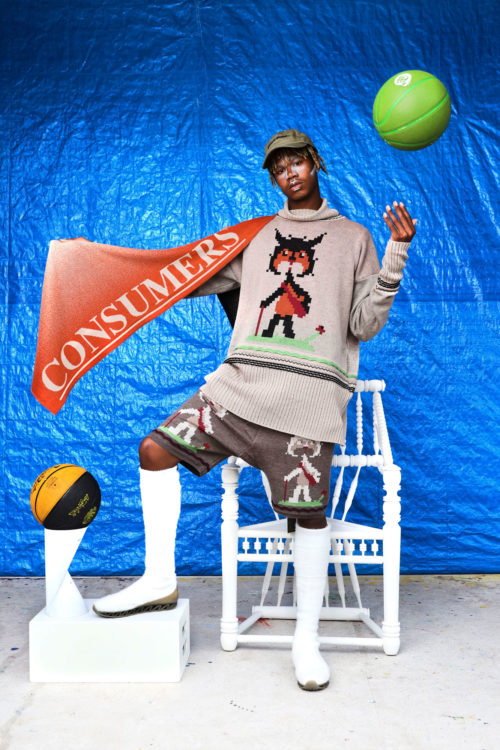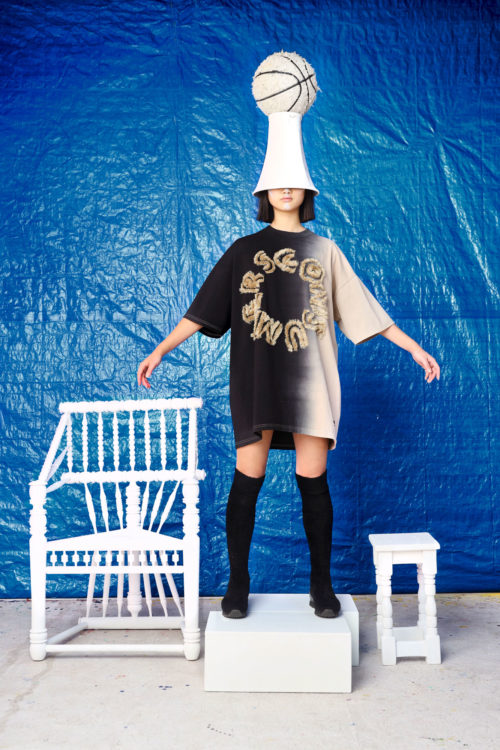 Was your approach to designing the sneakers similar to your approach to designing a collection?
Shoe design and development takes a much longer time period than developing a clothes collection. Especially when the sole (using injection technology) is made in different pieces, it becomes a complex process.
During the 10-year period we've had many different styles including different uppers for the Himalayan plus others. For the new Anniversary Edition we wanted to develop the wave sole again, with a different composite and construction with Camper's trainer factory in Vietnam [previously they were made elsewhere].  New uppers include velcro sandals with woven bands based on Obi bands and also knitted socks upper parts with new materials and knit technologies. (furry 'goat ' fish skin structure, grading dyes, dip dye) All pretty new stuff.
What is your starting point when you discover an idea you'd like to pursue?
It's about making decisions around how the final product has to look – a number of variables, how it's constructed, the quality and quantity. Each element is interdependent. The starting point is always different and here you can't apply any rules.
There is a distinct Japanese influence in your work, what is it about Japanese design that interests you?
We've worked and produced in Japan for more than 15 years, so I'm very linked to this country. My oldest friend lives in Kamakura—where all the Zen monasteries are. Eventually there's always a link.
You've been in the fashion industry for many years, what still excites you about the industry? What do you still hope to achieve?
I really love to travel. For more than 15 years I´ve been working in very closed surroundings. Now I want to work from a distance, under different circumstances and on more free projects and collaborations. My personal relationships are important and I no-longer want to work all the time anymore.
Where do you find inspiration when you're experiencing a creative block?
Others do coke, I do gardening. #bernhardsrosegarden