"Emotionally charged" and "primal"—these are just some of the words used to describe the latest work by Parisian artist Camille Blatrix for the third edition of BMW Open Work by Frieze which took place last week during Frieze London.
Titled 'Sirens' the project exhibits a disquieting dialogue with no straightforward translation. Functionality and desire, the artwork and the vehicle, attraction and repulsion—the project confronts the audience with questions but offers only coded answers, if any at all.
In addition to the main sculptural work, the exhibition space adopted an immersive quality with an eerie sound work that mimicked the intensity and unsettling intimacy of the physical artwork. Singing "Come to my harms and let your worries die" Blatrix orchestrates a multi-sensory environment that is a meditation on the sources of desire.
We caught up with the artist who describes himself as "obsessed" and discuss his latest project, the futility of perfection and imbuing emotion into everything.
You explored the concept of desire with this work, what does desire mean to you?
The concept of desire is like being scared. I remember the first time I got a cigarette in my hand, I was super scared and also super attracted to it. When I had the opportunity to work with BMW—I'm not really a car person—it was interesting to confront that. We have to admit a car is super sexy and BMW the shape and fabrication. Nice things can come from bad things.
You mentioned the limits of physical perfection before, so if not perfection, what do you strive for in your work?
Feelings. I'm super impressed with the way we express feelings with mass-produced objects. I usually take this example, the Starbucks cup, there are 100 millions of different Starbucks cups but when you order it you have your name on it and you carry it with you and then this thing becomes personal. I'm really interested in people and what people bring to this mass-produced society. It's more of a feeling, even my tools we are surrounded by perfect objects but it's how we deal with that. How we deal with an iPhone, how we feel when we open an iPhone. Mass-produced tools that make us feel alive.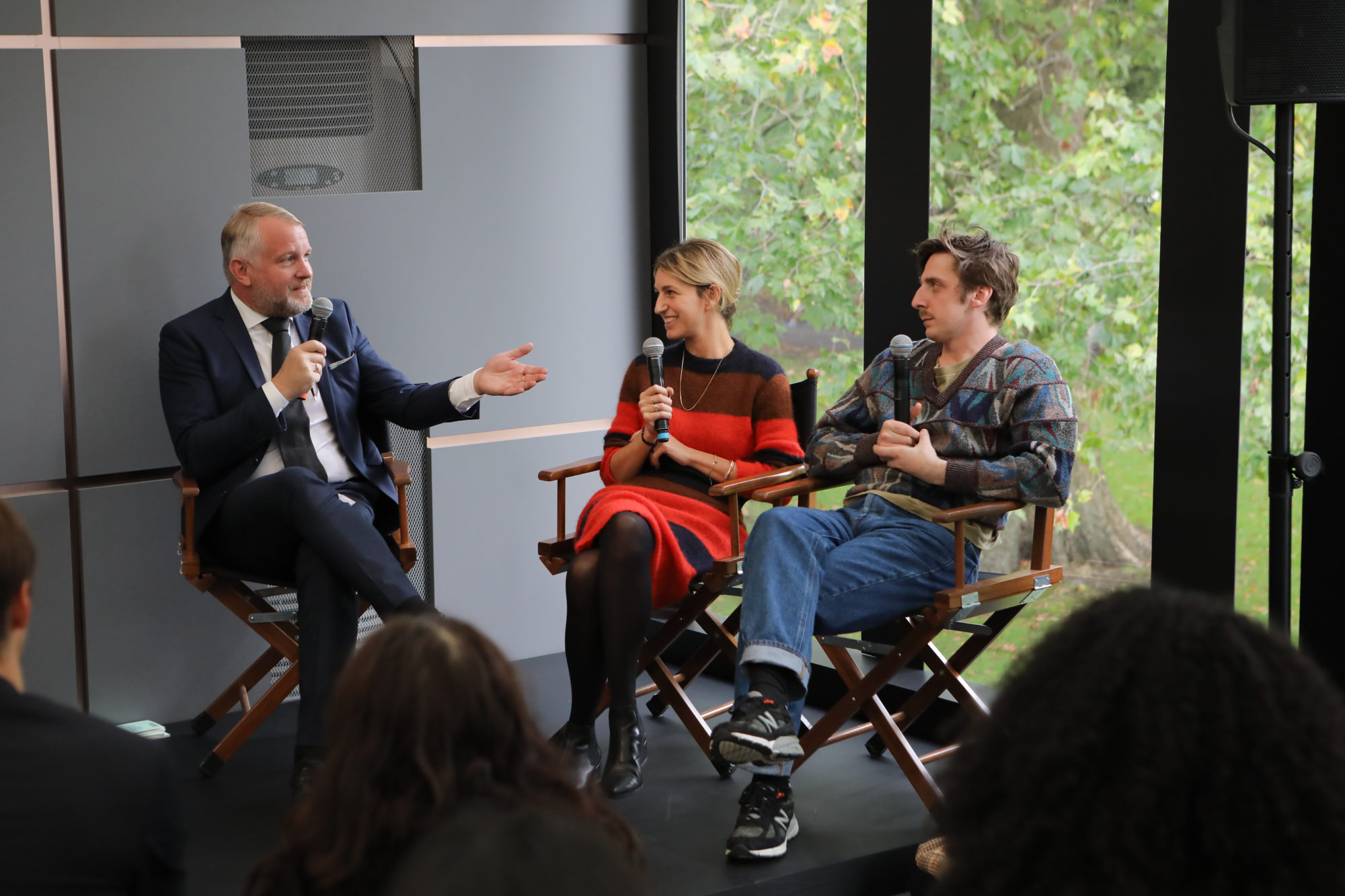 The iPhone is a good example—what's your take on the relationship between technology and art?
I'd like to talk about myself as a naturalist artist and I think technology is everywhere and when I think about Cezanne, he was seeing trees, he was going out and seeing trees and then painting trees, but me when I go out I see machines and technology all those things so I think technology is just a tool, it's only something I look at but I don't know anything about technology. The artist is just someone who looks at society and makes a shape of it, simply. I don't think I use technology, I use machines. 
What was your first piece of technology that you remember as a child?
My Gameboy.
Do you ever struggle to stay creative in a field that demands it?
It's a nightmare. I discussed this question with my wife for lunch. You know I have this obsession. I get these ideas stuck in my mind and it's not important in the grand scheme, it's an abstraction but I don't think an artist can say it's easy. It's super complicated, everything can become an idea, you have to make your own belief. The world is falling apart and there are way bigger problems than this but you have to convince yourself that it's important and trust yourself on that. 
---
The BMW Open Work, curated by Attilia Fattori Franchini, gives artists an opportunity to challenge the boundaries of their artistic work. Creating a space for creative dialogue between arts, technology, engineering and design, BMW Open Work encourages artists to pursue their practice in innovative new directions.