Since collaborating with Massive Attack two years ago, Nigerian-born, London-based singer Azekel has gone from strength to strength. He's 3 EPs down, and he's just dropped 'Thrills,' a vibey, at times unsettling track that's full of sensuality and subtlety. It's a touch darker than the R&B sounds we've come to associate with him, with a new reliance on smoothness of falsetto and a seamless flow of production. It reproduces that singular feeling of being alone but thinking of another, and knowing that you're also on their mind. 
With 'Thrills' come more push and pull of sounds than the turns and punctuation defining his earlier music. And while a step beyond the pronounced and positivity-centred themes of his 2018 album Our Father, Azekel says that the darker tone and advanced notion of subtlety on the new single isn't a single declaration of maturity, but another reference point in his ongoing development as a musician and artist. "I wouldn't say I'm becoming more mature; I'm becoming more confident in being myself, and being able to articulate myself, letting there be no filter when I'm transferring myself into my music."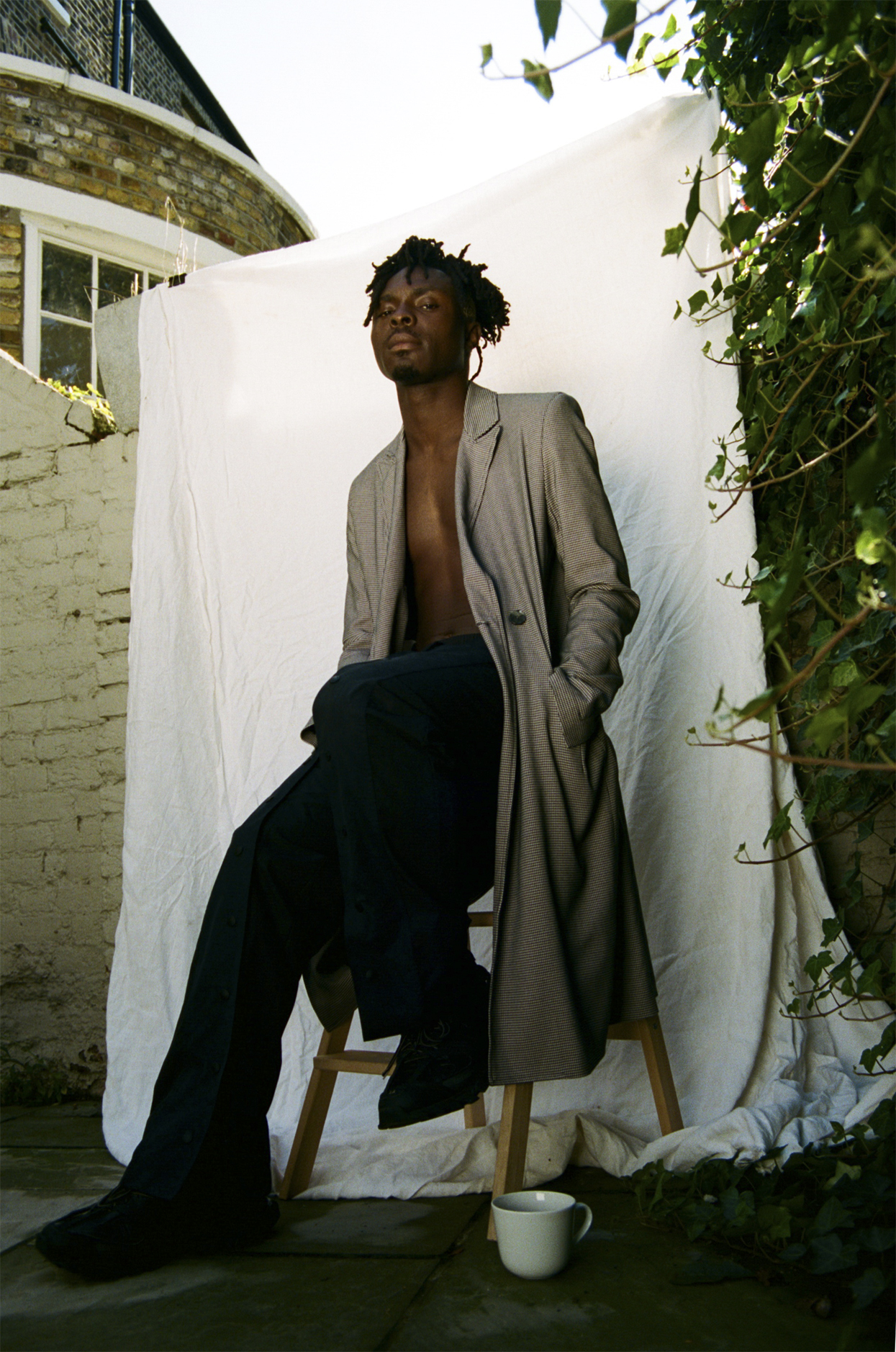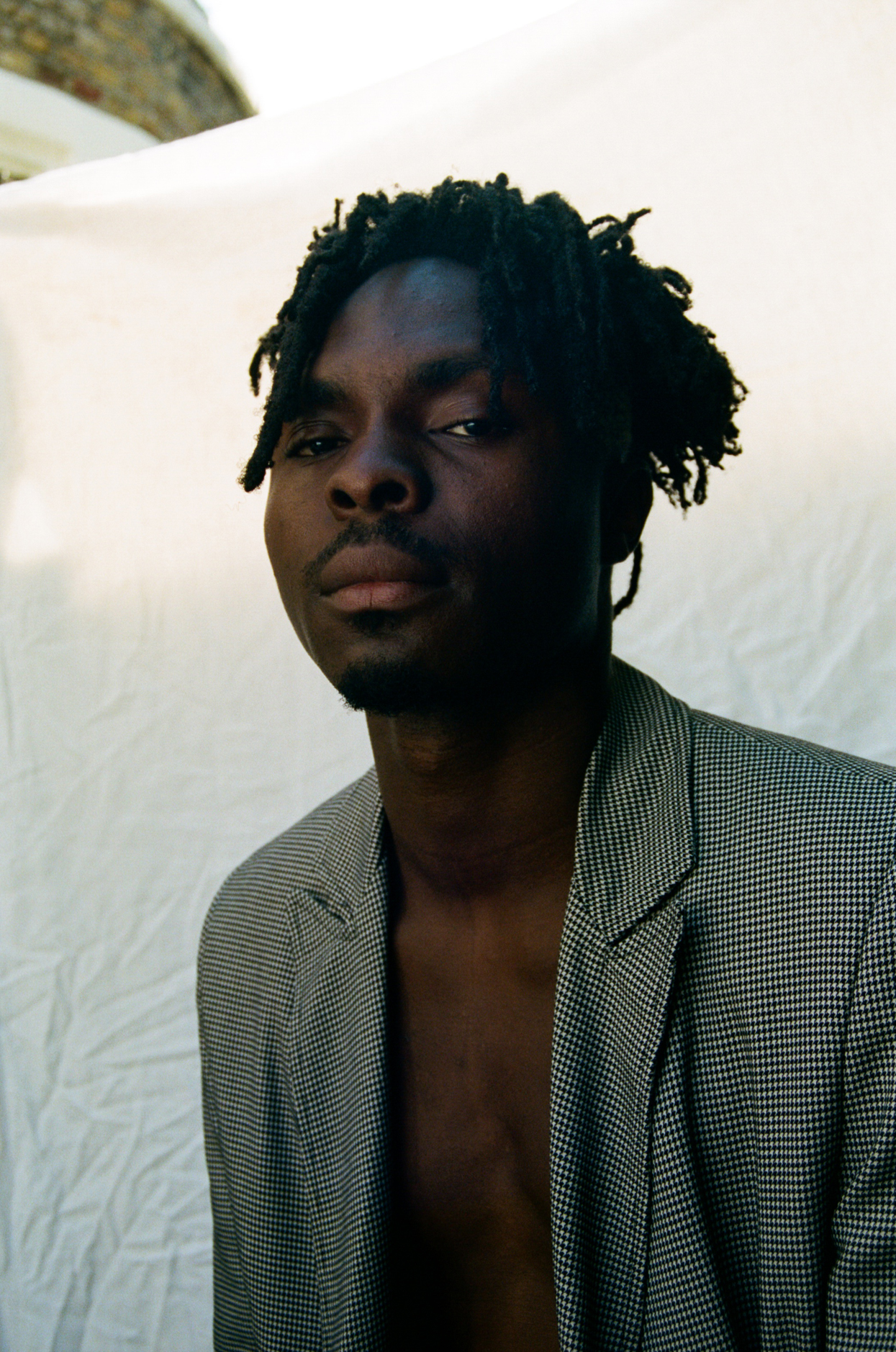 As the title suggests, 'Thrills' leans more on intuition and feeling than something exclusively concept-driven. "It felt right to make something that sounded exciting. That was the premise for choice in the direction of sound. I actively reminded myself to just do whatever felt instinctive." And as Azekel relies more on instinct and trust in himself, we get more of the whole and uninhibited story of the musician. "The narrative I talk about is my personal narrative, so as life changes my narrative grows, and so does my music and art."
His previous release, Our Father, was not only his debut album but a visual-audio project that gave us three fully-integrated short films on mental health, family, blackness, youth, heritage, identity, masculinity that screened at the Tate Modern. With more installation and collaborative work in different art disciplines on the way, linked with the coming EP, Azekel seems to have in mind to gives us as vulnerable and holistic representations of himself as he can.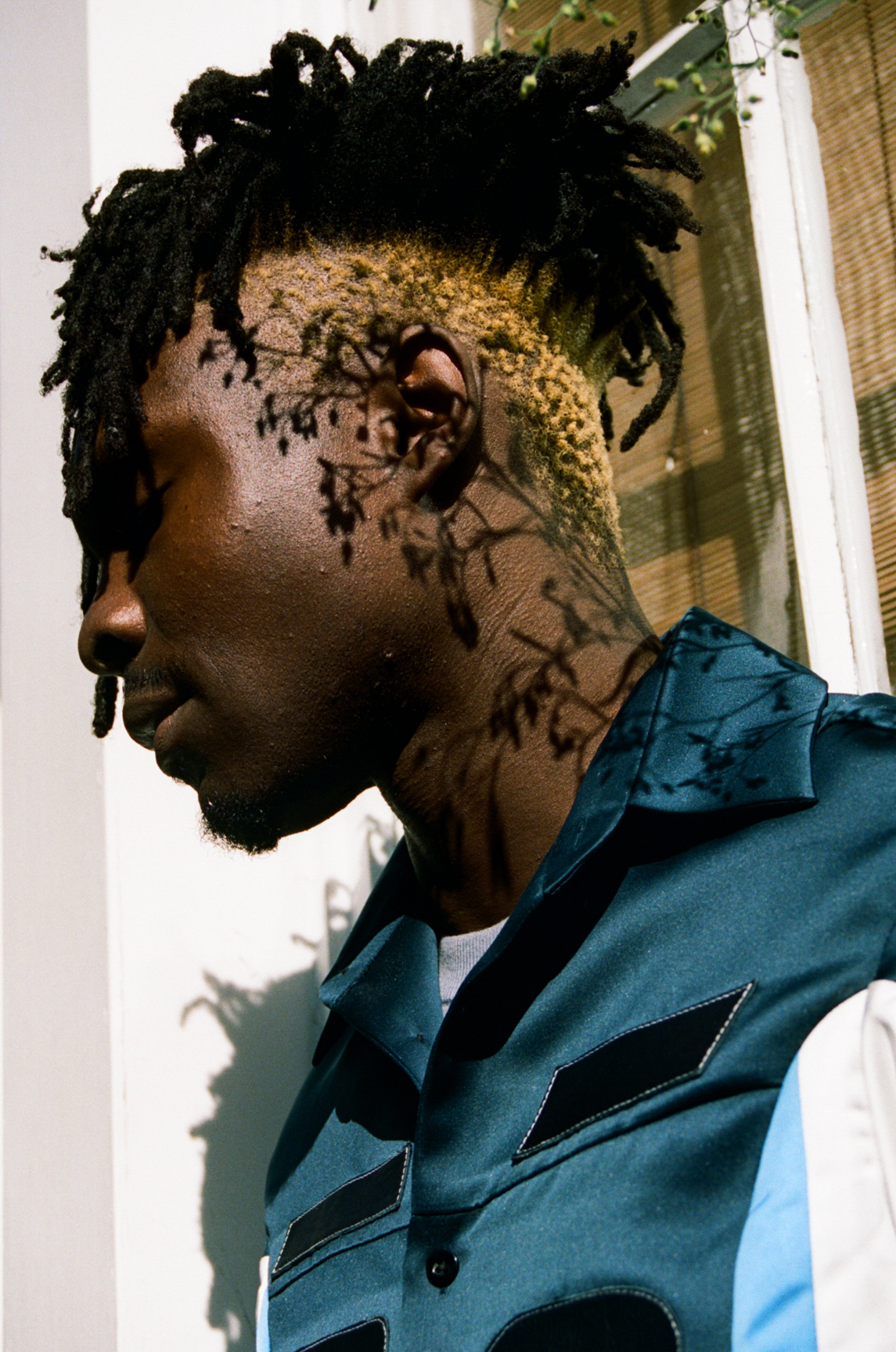 When we asked him about honesty, self-representation, and how much of himself he could really give away, he told us, "I don't know, I thought you're meant to give all of it?  I mean it should be natural, and whatever you want to show of yourself. It's yourself so it's always honest."
"I'm always evolving and thinking about what I want to say and what the sonic bed is for it." Azekel told us, "I'm a progressive and I always aim to do something that feels like new territory for me, whether it's the beats or the subject matter. You get it?"
We get it. We're waiting for the new EP.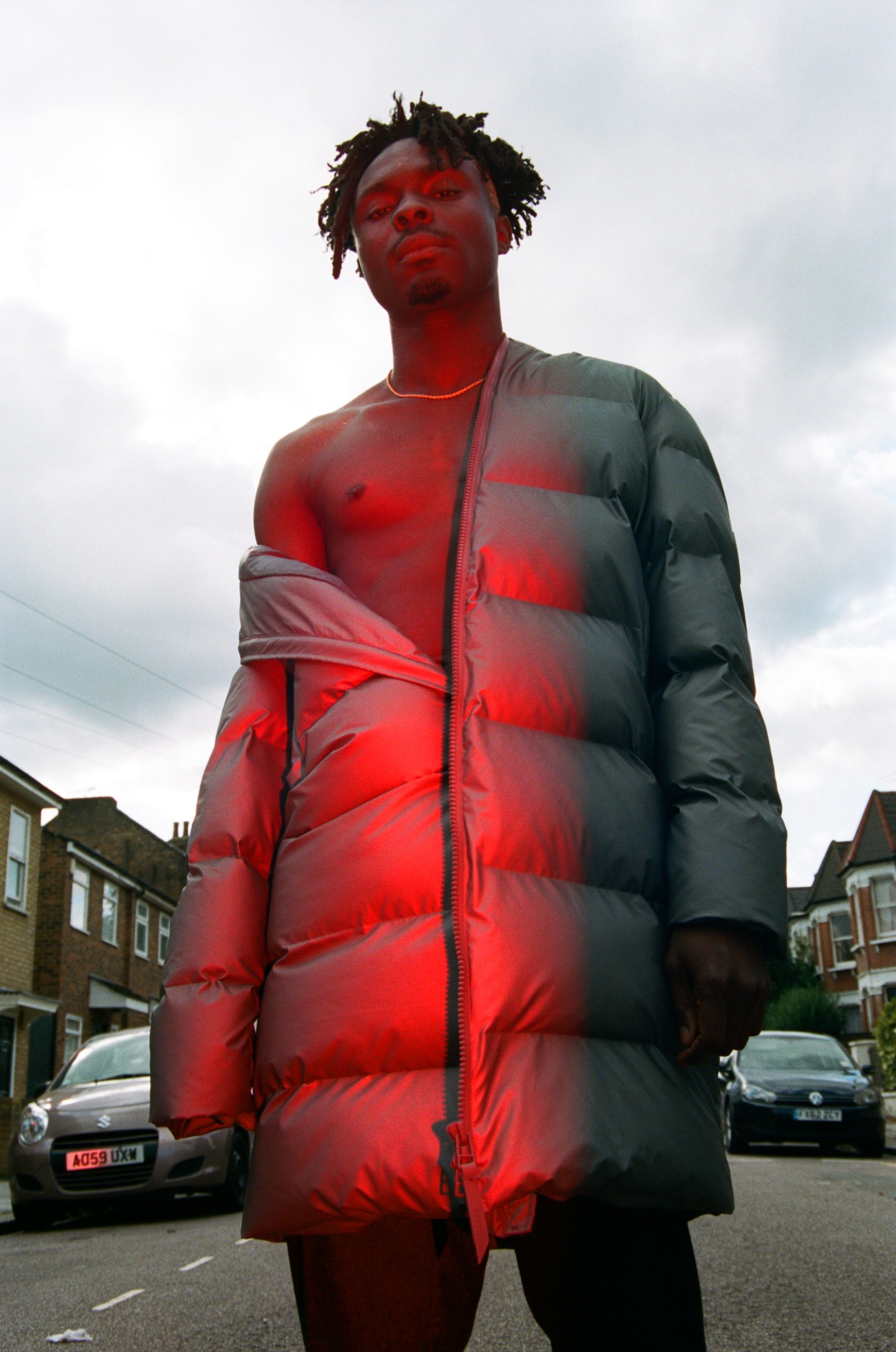 Photography ELENA CREMONA 
Creative Direction & styling ISABELLE LANDICHO 
Hair and Make up ANJA JOY BONT 
Styling Assistant MOEYSHA ASHLEY 
Words ALEX FREE
Header image: Trousers LOU DALTON, cardigan WEEKDAY, shoes YMC