"Design is intelligence made visible."—Alina Wheeler, author
The first edition of a new series titled 'Let's Talk About Design', Chapter Magazine and VIU EYEWEAR invite you to contemplate 'Beauty in Automotive Design' with the simultaneous exhibition 'Beauty' by Sagmeister & Walsh (Museum Angewandte Kunst).
With the driving intention to be an informative and celebratory evening beginning with a moderated discussion with a selection of esteemed interlocutors and ending with a party, 'Let's Talk About Design' is set to be an unmissable event.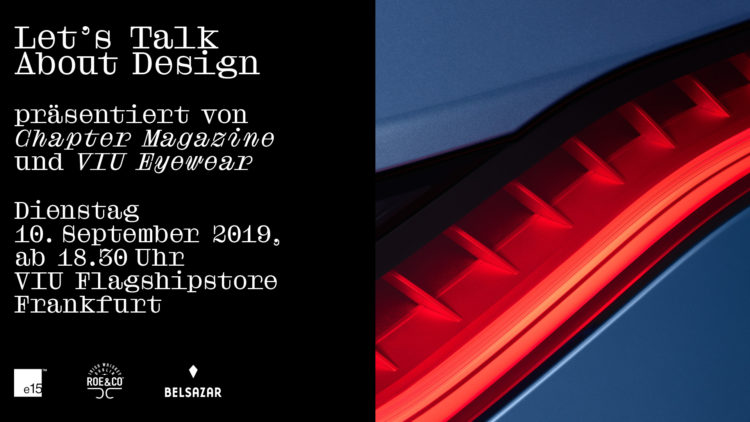 Brought to you by Chapter Magazine from the publishers of INDIE Magazine, the first talk centred on automotive design speaks to the core ethos of the magazine—travel, design and of course, all things automotive. A creation of Plastic Media, which champions quality journalism and ground-breaking aesthetics, Chapter Magazine II is currently available.
Born from the intention to fuse cutting-edge design and expert craftsmanship, VIU EYEWEAR appreciates design-led identity in its stores—and in all areas of creative expression—so it's no wonder that they're proudly associated with this anticipated series.
Taking place on 10 September at VIU EYEWEAR's flagship Frankfurt store, RSVP here now.