Over 12 years since the now-seminal period drama first aired, the legacy of Mad Men lives on in the fashion archives.
Highly stylised and sleeker-than-sleek, the seven-season series was all about attention to details when it came to, well, everything but especially wardrobe design. Reminiscent of Hitchcock's North by Northwest with the dark wit of The Sopranos, the series set predominantly in the '60s managed to be timeless when it came to style.
DON DRAPER IN CALI
You can't talk about Mad Men without talking about Don Draper. Handsome enough to dress a bit meh and get away with it, the fact that he didn't was enough to inspire his fans' enduring loyalty in spite of, or probably because of, his often questionable loyalty to the women in his life.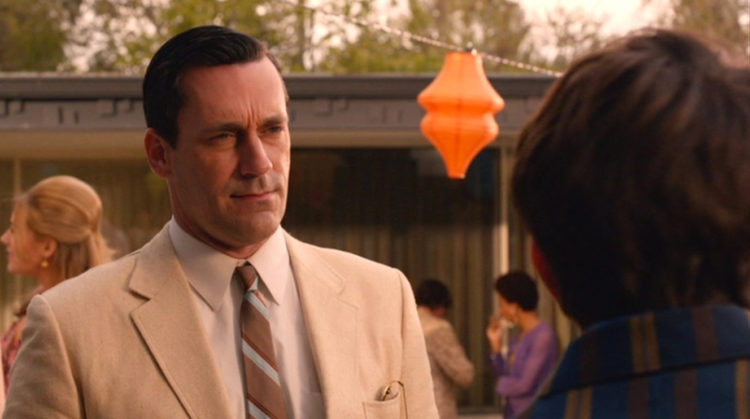 JOAN HOLLOWAY INVENTED RED
"Well, Marilyn's really a Joan, not the other way around."
More Marilyn Monroe than Marilyn Monroe, Joan Holloway is the quintessential femme fatale so it's only natural that her best look would be a fire engine red dress.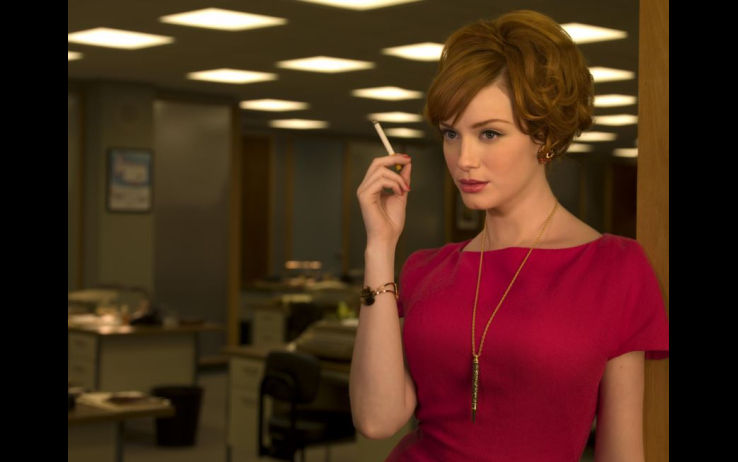 BETTY DRAPER WITH A GUN
Good girl gone bad Betty Draper—cookie-cutter trophy wife—here accessorised with only a cigarette and notably, a pellet gun. Bad. Ass.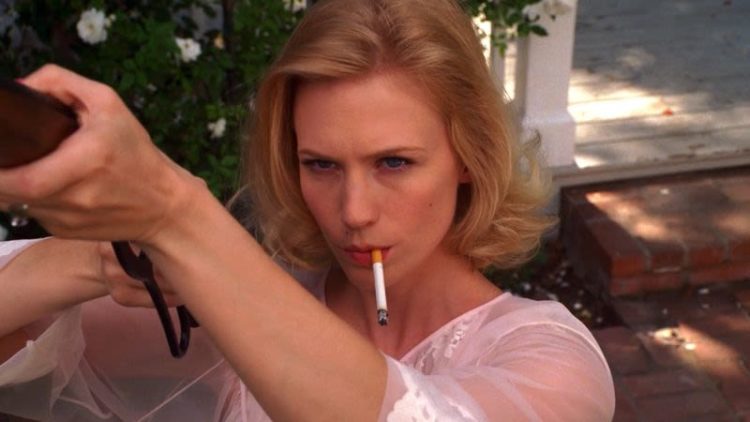 PEGGY OLSON IS IN THE BUILDING
More than just a look, this whole scene is a MOOD. After witnessing all of Peggy's highs and lows, this scene, with this look is so satisfying for Peggy fans and fashion lovers alike.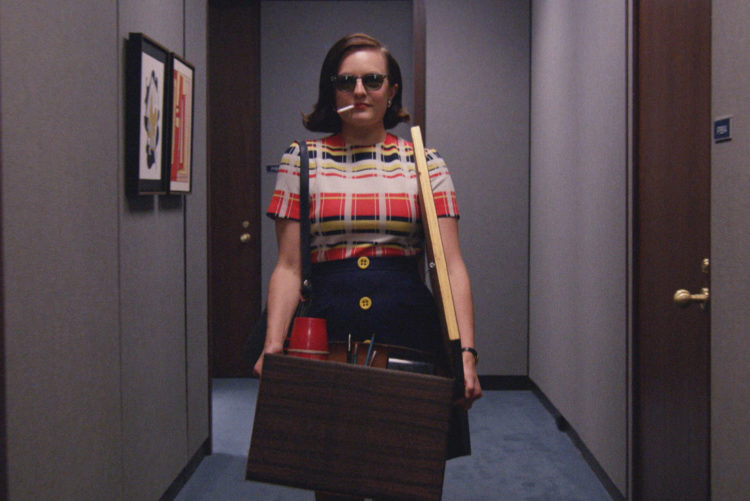 MEGAN DRAPER IS DOUBLE COOL
Type "Megan Draper" into Google and the words "blue dress" pops up and for good reason. So nice she wore it twice, this mini dress has a double feature in season seven.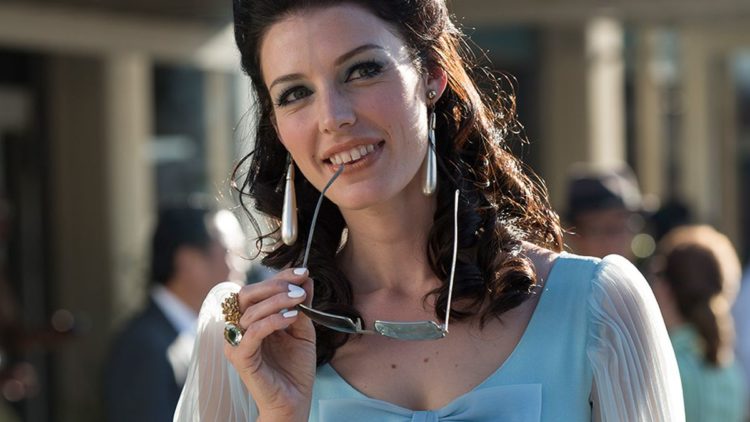 SALLY DRAPER IN GO-GO SPARKLES
When your cool stepmom helps choose your outfit, you invariably end up in go-go boots and sparkles.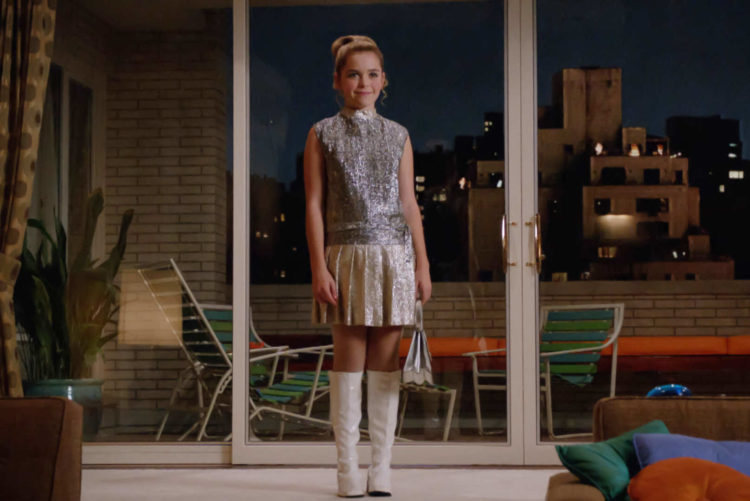 TRUDY CAMPBELL AS ELIZABETH TAYLOR
Mad Men costume designer Janie Bryant lists this look as one of her all-time favourites from the show. Going for that 'Elizabeth Taylor and Richard Burton' vibe, the chinchilla hat and trim really kicked the look into overdrive.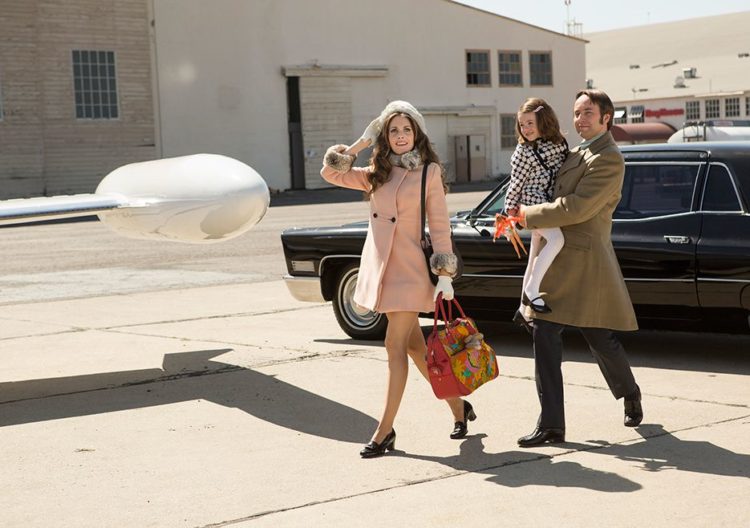 MEGAN DRAPER SINGS ZOU BISOU BISOU
A completely cringe-fest of a scene is almost entirely mitigated by the fact that Megan is wearing a knockout look.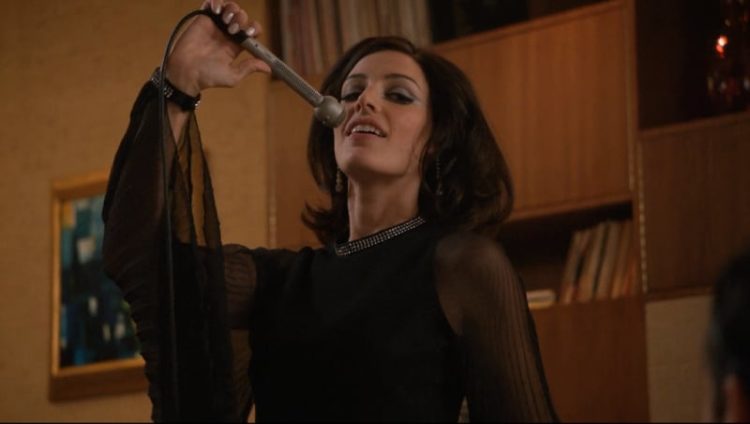 ROGER STERLING IS SKY HIGH
Never seen in anything but a suit—double-breasted with monogrammed cuffs—in case you were wondering… Roger Sterling's navy and plaid combo is about as wild as he could manage.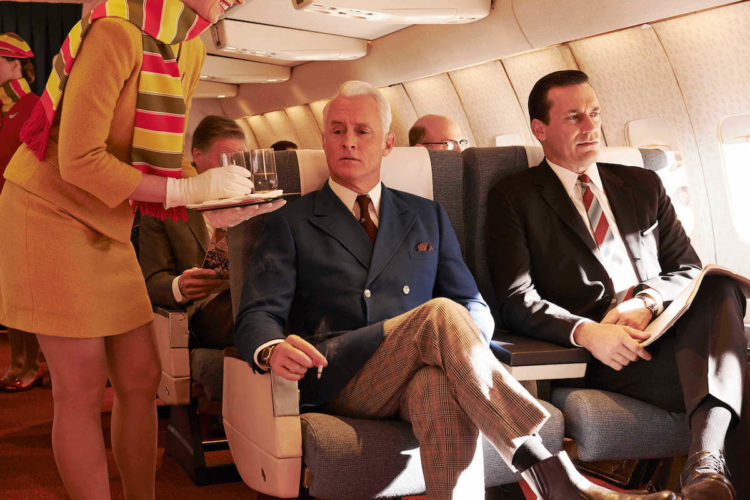 All photos: AMC