With New York as his background and Berlin as his playground, DJ Salvatore Carlino, known behind the decks as P.Leone, is a product of his transatlantic musical journey. When, at 20, he started DJing Lower East Side clubs, P.Leone's leaning was towards experimental, hip-hop and disco, but as he became acquainted with the heavyweights of the NYC house scene, his sets quickly evolved to echo the likes of Derrick May, Dave Clarke and Adam X—DJs who would go on to act as pivotal influences as P.Leone took the leap into self-producing and cultivating his own distinctive sound.
And since moving to Berlin, P.Leone's output has evolved still, taking cues from the city's stomping techno scene, while retaining the experimental and genre-bending edge that's always run through his music. It was in the German capital that fellow New Yorker and close friend Caizzo introduced him to Spencer Parker—label head of the revered Work Them imprint—and subsequently landed his first release. In the two years since, Leone has released on Radio Slave-fronted label Rekids, and co-founded his E-MISSIONS imprint in March this year with the 1994EVER—the explosive EP that put P.Leone firmly on our radar. As the Berliner-by-choice records an exclusive weekend mix for INDIE, we chat to him about life and music in both the big apple and the German capital.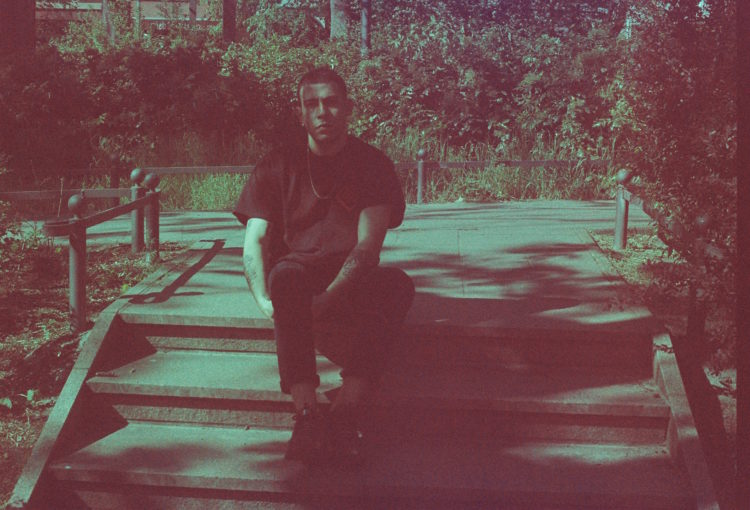 Where were you born, where are you based now and how did you get there?
I'm born and raised in Brooklyn New York, currently based in Berlin.
What was your first introduction to the electronic music scene?
I'd say earliest probably around 8-9 years ago with my best friend in Williamsburg, there were always these weird small events he would take me to…after a while I became more and more obsessed. 
How did you first get into DJing/ production – which came first?
I started DJing in 2011 for some extra cash outside of working in my parents' pizzeria. I would basically play anywhere and everything—opening for anyone until I started getting paid for it. I started producing in 2013 and it's been an uphill battle ever since…I think I really love it for that reason.
How did moving to Berlin catapult your career? Was it an easy transition to make? There are so many aspiring DJs and producers in this city, how did you forge the relationships that led to you releasing on the likes of Work Them and Rekids?
I was on a long visit three years ago and I really began to entertain the idea of moving. I spoke to every friend I had out here and the understanding was the same "you'll never regret it, you're young, fuck it, do it." Everyone's situation or path is different. When I had arrived I already started E-Missions with Caiazzo and had some records on Work Them. I came to Spencer with a folder of unreleased demos and we spoke about who and where I could send them and he immediately mentioned Matthew Edwards (Radio Slave). When Rekids took on my first project it gave me some confidence—moving forward I knew I had the right people in my corner and not only are they my label bosses but also dear friends of mine and mentors! Shout out Matt, Spencer and Ian and also my guardian angel and Austrian brother Andreas AKA (Discrete Circuit).
What's your approach to making music?
To be honest I have no fucking idea, I sit down and just try anything until something sticks and then I'm haunted by the loop for days and somehow a track happens. Before that I do my best to pay attention to absolutely everything around me, especially the TV. 
Who/ where/ what are your biggest influences?
I've got a tremendous amount of love for the early New York heads—Joey Beltram, Steve Stoll, Frankie Bones, Adam X. 
How would you describe your sound?
Busy and most certainly needs more EQing (but still warm kinda).