Female sexuality has been an issue of contention for just about ever, but when it comes to women of colour, the conversation gets even more frustrating, if it's heard at all. "There are so many layers of shame connected to women's sexuality," affirms artist Christa Joo Hyun D'Angelo, "and it gets even more complicated when you're talking about women of colour." It's an issue D'Angelo seeks to understand and demystify through her exhibition, Ghosts, which opens on 4th July at Berlin's Galerie im Turm, and explores the way women of colour have been written out of, or misplaced, in the conversation surrounding HIV and STDs. In light of its opening, we caught up with the artist to talk about interracial relationships, sexuality and art's powerful position in society.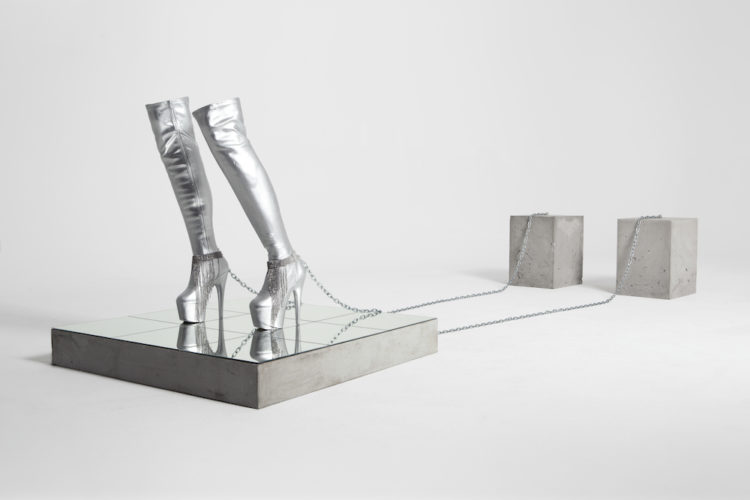 How and when did you first become aware of the issues surrounding HIV and STDs and the way they were treated—or confronted—among women of colour?
At one point, I noticed that even though art was dealing with this subject matter, it wasn't really dealing with how women, and particularly women of colour were experiencing these issues. There are many layers of shame connected to female sexuality, and it gets even more complicated when you're talking about women of colour. It's something Kia Labeija addresses in her art, but there are very few others who talk about these things—or can talk about these things. The exhibition is an opportunity to find out why and how women of color have been bypassed by popular STD and HIV discourse and the wider discrimination canon.
Do you think women of colour are taught to relate to their sexuality differently?
I think in the West, women of colour are looked at differently—their bodies are viewed differently in public space. They're often deemed "exotic" or not perceived as "beautiful" because there are many confusing notions about beauty and what is "normal". Many women of colour are also seen as objects of desire, a view that's deeply embedded in a colonial fantasy of power. I think there are very serious cultural differences that need to be taken seriously. In some cultures, talking about sex and gender is very taboo and people are not ready for it. In many cultures, women are supposed to be married and have children, and if they do anything that deviates from this trajectory, they're seen as an outcast. You're vulnerable if you reject this defined idea of what is "normal", and I think in that way, women are taught to remain submissive.

Your work also tackles many of the biases and misconceptions surrounding interracial relationships—why has this been so important for you?
Interracial relationships, I feel, will be the future. But while they can be very enlightening, they're also challenging experiences—anyone who has been in an interracial relationship knows what I am talking about. I've experienced this a lot in my life, and again, I feel in Germany, this conversation is missing. There is a huge lack of ethnic diversity from institutions here, so I guess that's why people don't talk about race and are afraid to. Relationships are personal, they hold so many emotions, and I wanted to really think about what that means for women of color. I wanted to explore the idea of performing race or the expectations of what someone is supposed to be like. 
What do you think is the most powerful way to spread the message of people who have been silenced?
To provide opportunities to people that are not being fully represented, both structurally and institutionally.  There is always a need to diversify and recognise different thoughts, experiences, and cultural beliefs in order to strengthen the ways in which we think about oppression and what is being represented or not being represented. Being different is not a problem but how people deal with it is.
If people only take one thing away from your work what do you hope that is?
I would like the audience to walk away with questions. Questions about power, race, women and relationships and understand that discrimination can also be invisible and it is something that can also involve you on a personal level.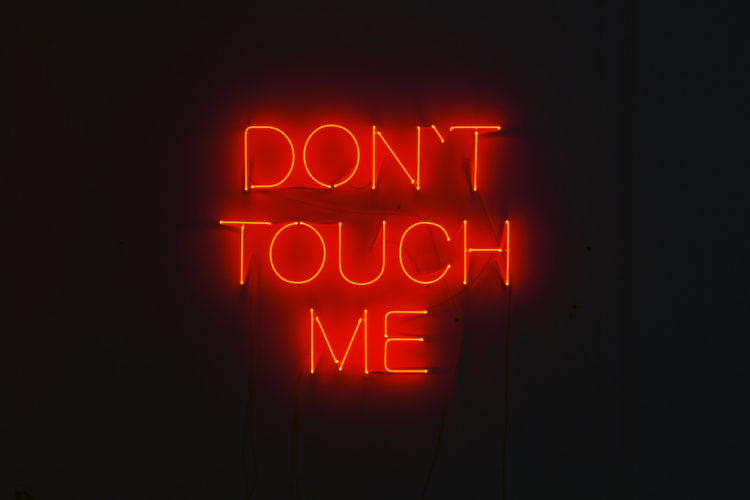 Ghosts opens on 4th July at Galerie im Turm, Berlin, and is on show until 18th August.