"You have the nation's largest gay ghetto in the Village, you have the nation's largest gay club in the Stonewall, you have the most severe police repression in the history of the country—and therefore you have the setting for what was about to come."
These words, spoken by David Carter, author of Stonewall: The Riots That Sparked the Gay Revolution, set the scene for the events that were to take place between 28th June and 1st July in New York City, that would change the course of history forever.
It's been 50 years since that fateful Friday night when NYPD officers stormed the Stonewall Inn in an attempt to seize the bar once and for all. The Stonewall was a beacon of counterculture, a watering-hole for the queer community, and the only bar in the city in which gay people were allowed to dance. Mafia-run, and populated by some of the most marginalised members of New York—trans people, drag queens, prostitutes, you name it—the Stonewall Inn was the closest thing to a safe space the queer community could find, and though raids were common (police were permitted to arrest men in drag as well as women wearing less than three items of 'feminine' clothing), bar owners were normally tipped off. That night was different, and what started with four police officers entering a bar, ended in a riot.


"Police! We're taking the place," one officer announced on entry, and after the customary ID card check, the cops separated the Stonewall's Friday night drinkers into those they would take to the station, and those who they intended to set free. But while normally those getting off scot-free would scuttle away, this time they stood in defiance. Fed up with the hateful, discriminatory and unabashedly violent anti-gay attitudes that were wreaking the city and the US at the time—a time where gay men still faced the threat of legal castration in some states for having sex in private—they gathered LGBTQ+ New Yorkers and allies to unite in solidarity with those inside the Stonewall Inn. In what spanned two nights of protesting, over 1500 supporters stood against the police to oppose homophobic legislation and abhorrent maltreatment by not only other members of society, but also its leaders.
The events that occurred on Christopher Street, New York over the course of those two days are widely considered to be the catalyst for the modern LGBTQ+ Rights Movement and the fight for equality that persists today. The ripples it created were felt the world over, and sparked a seismic shift in terms of both attitudes and activism within and towards the global LGBTQ+ community. The following year, and every year since, people across the globe have celebrated Pride, and 2019 was no different. To celebrate 50 years since the Stonewall Riots, photographer Dennis Tejero took to the streets of New York Pride to ask people:
"What makes you proud?"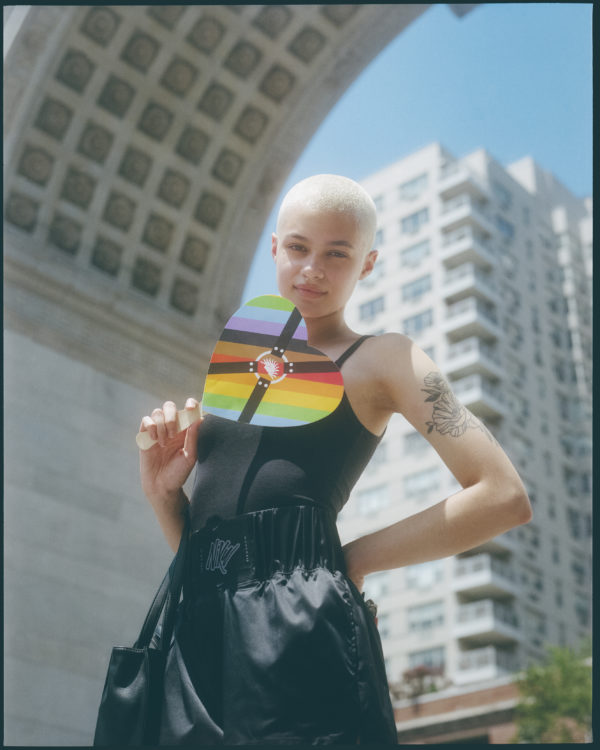 Alecia
"The sense of reassurance when I tell someone about my sexuality, and I don't have to hide who I am."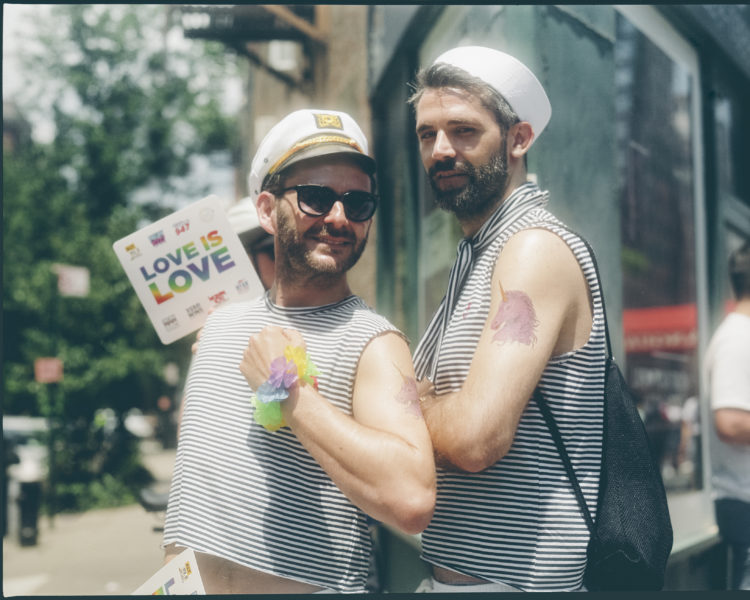 Rafael & Lance
"This freedom! That crucial moment in this search of freedom for gay rights."
Richie
"Oh my god, that's so hard, probably my boobs."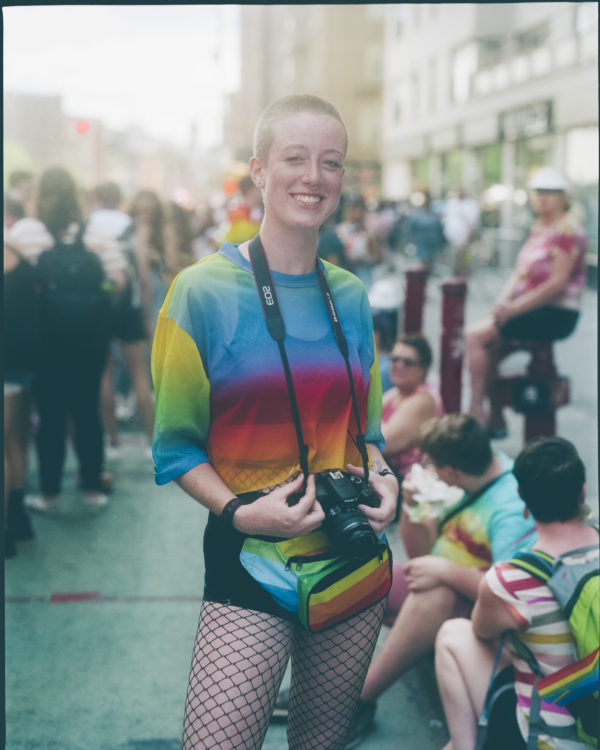 Abby
"The fact that most people in the community are giving our predecessors the credit that they deserve for starting the fight and giving us the rights that we have. I'm also very proud of everyone who is able to be the better person when presented directly with hate. It's not easy to be kind when surrounded by the opposite."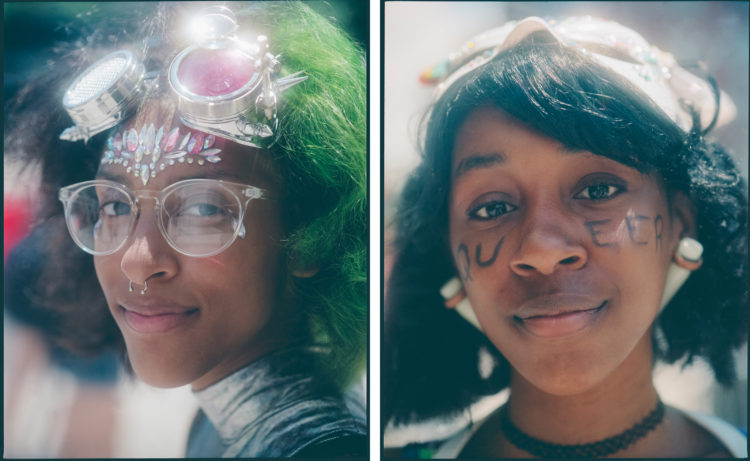 Friday & Roxy
"How far we've come and how much acceptance there is. We are living for it."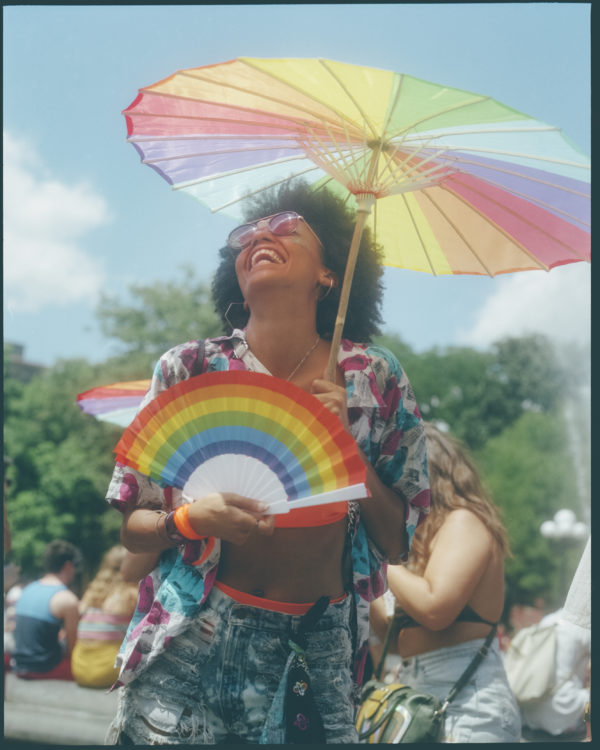 Jazmine
"Being able to support all my friends who are queer."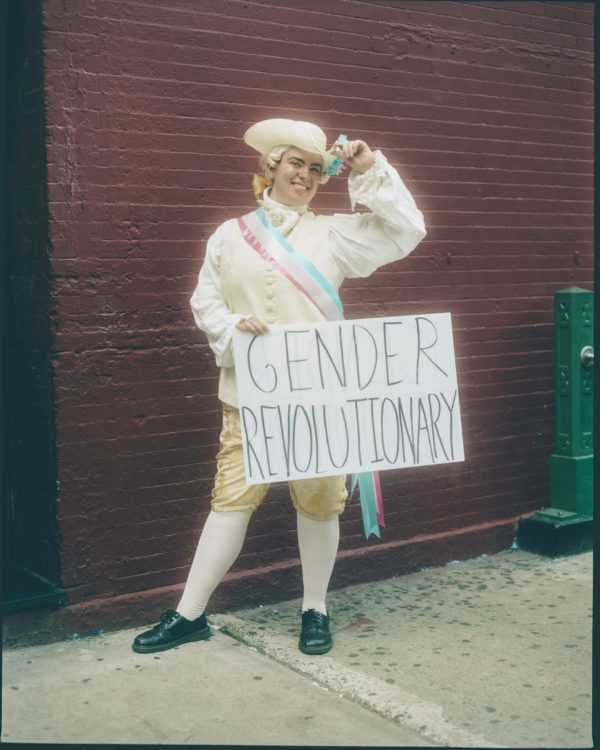 Jules
"Togetherness. This is a time when we come together, see how far we've come, but also talk about how far we still have to go. We're not safe in this country, particularly trans women of color/trans people—I don't want the celebration to override that and make us forget how far we still have to go in terms of legal protection and basic things such as bathroom safety. But also, we deserve to celebrate, we deserve to be joyful together so I'm glad we're doing both of those things."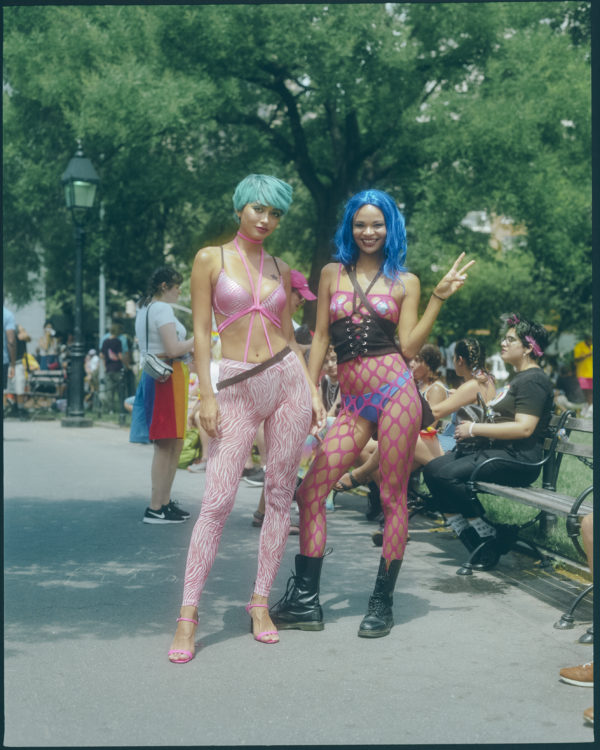 Isabelle & Ambra
"That everybody is happy and that we can share ourselves for what we are. When you are happy, you're the most beautiful. We are proud of the freedom we have to do whatever we want."
David
"Coming so far—even though we still have so far to go. We've gained marriage rights, I am no longer personally victimised on the street, but there are still so many members in our community that are and we need to be here to fight for them and take up the space and make sure we're heard for the people who don't have a voice."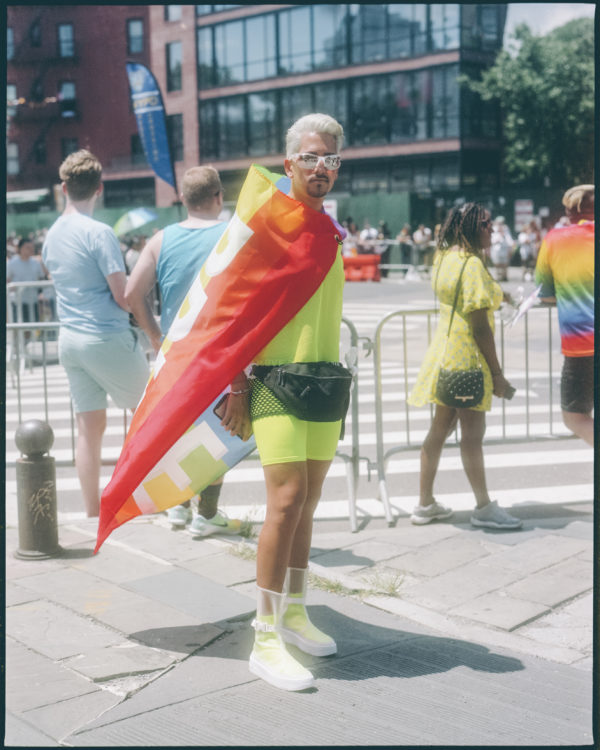 Ariel
"Those who risked their lives and fought so much for the rest of us to be here celebrating. To me, it means that I'm alive and I'm proud and I'm able to be who I am."
Photography DENNIS TEJERO