In the age of 'always on', when attention spans have been obliterated to mere fractions of a second (at least in the case of Instagram), tiresome IRL conversation, from which you can't CTRL+ALT+ESC, are even less bearable than ever. At a time when apps predicated on instant, swipe-leftable judgement are worth millions, it seems never has there been more apt a time to engage in quick-fire conversation. So why, then, has the genius act of speed-dating died, banished to the pits of the early aughts, or the domain of middle-aged ex-maritals? Sophie Hardeman—founder of her eponymous label Hardeman—is the Dutch designer out to question that, launching her AW19 collection, Hard Love with an evening of speed-dating in London. 
If it sounds unorthodox, well done. It is. But if you've ever wanted to date a model, now's your chance. The first half of the evening will see a cast of professional faces swan around the store, garbed in none other than Hardeman's latest denim offerings, moving hastily from bistro table to bistro table to embark on a sequences of time-restricted dates. Afterwards, all members of the audiences are invited to date anyone. The ménage à trois sees the Dutch label joining forces with 50m and dating app Feeld, to provide the fashion cognoscenti with the opportunity to find a match made in Hardeman.
Ahead of the action, we took the brains behind the operation, designer Sophie Hardeman, out for a very quick round of speed-dating.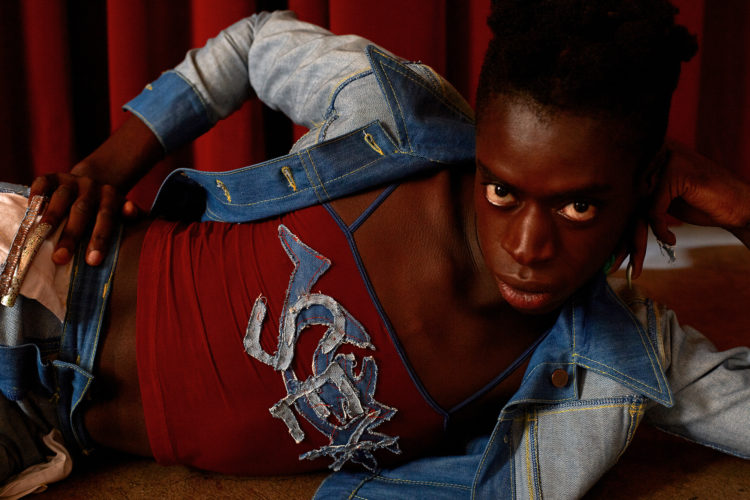 Do you believe in love at first sight? 
yes many times every day all the time
What's the last book you read and loved? 
pussy riot guide to activism
What phrase do you overuse most? 
dutch people say chill when they dont know how to express themselves so i say chill la lot 
Is the glass half empty or half full? 
full!!!! unlimited & refillable 
Who's the last person you texted and what was it about? 
my friends next ex about their first date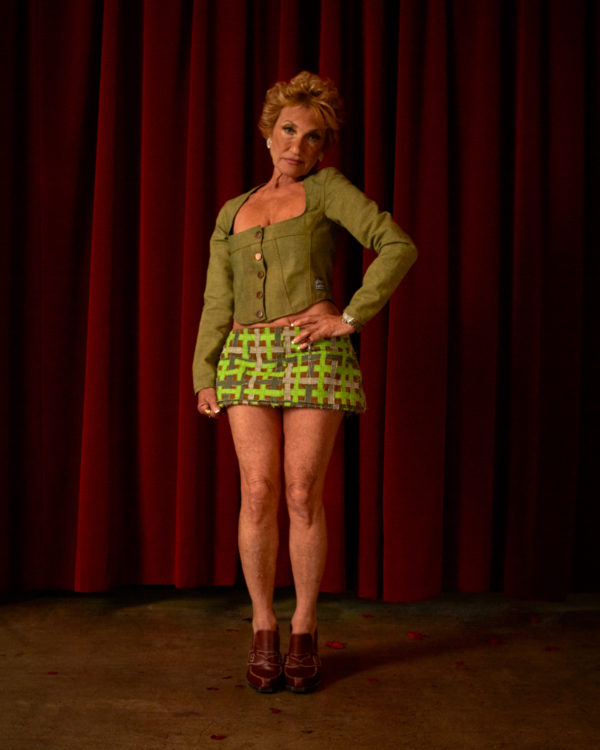 Who's the most underrated designer? 
POLY STERENE from XRAY SPEX <333333
Tabi or not Tabi? 
you mean the margiela shoes with a divided toe? i love stripey toe socks!!
What's your most regrettable style phase? 
never regret any they became the 'potpourri' me
Dries or Donatella? 
Donatella VS. Frankenstein 
When was the last time you laughed until you cried? 
last weekend at a graveyard date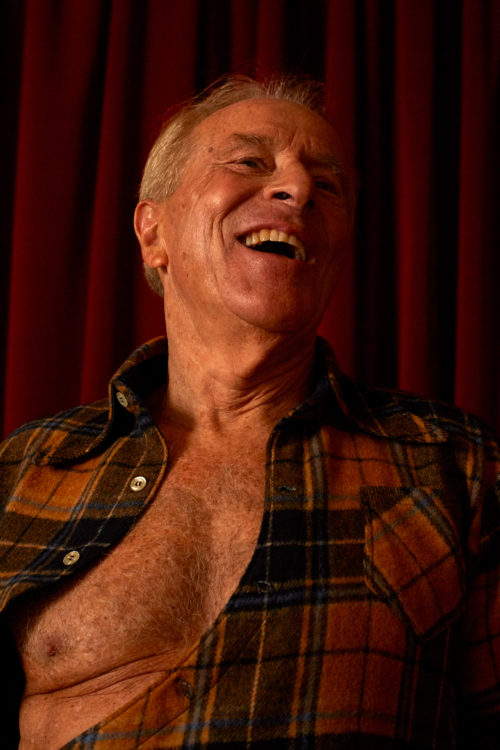 Who's your favourite fictional villain? 
TANK GIRL
A trend that needs to die… 
Religion
Why speed-dating? 
because life is short and you should meet people all the time and phones make that hard so lets try this way
Who's your ultimate style icon? 
LUX INTERIOR ——> from the cramps <——– LUUUV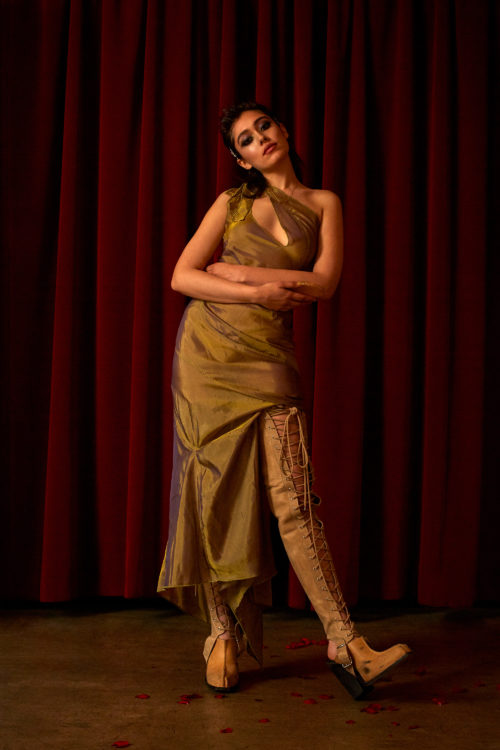 Morning person or night owl? 
night owl but life made me morning too 
Complete the sentence: I'm most happy when…
im out of touch w reality 
What accomplishment are you most proud of? 
when i worked for Greenpeace and I stopped ships 
Fancy a date? Visit ​50m​, London on 25th July – 7-10pm
Photography BENNET PEREZ
Styling ASHLEY MUNNS
Hair KAT COLOSIMO of luxelab using L'OREAL PROFESSIONNEL
Makeup ALLIE SMITH of Bridge Artists using BEN NYE MAKEUP
Nails SOJIN OH using ESSIE
Custom Condoms SAY IT WITH A CONDOM
Production UNDERPIN PR