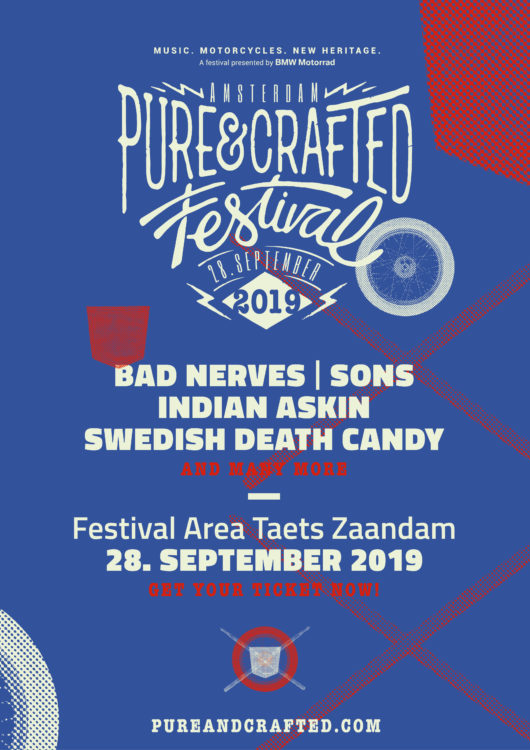 STOP WHAT YOU'RE DOING. The line-up for Amsterdam's Pure & Crafted festival has been announced and—as expected—it's stellar. Boasting Bad Nerves, Sons, Indian Askin and Swedish Death Candy (among many others), it seems if you've made plans for 28th September, you'll have to cancel them.
Music. Motorcycles. New Heritage. Pure & Crafted celebrates the rebellious attitude of bike culture and honours the wisdom of the road with a heart-racing experience rooted in Berlin and inspired by the spirit of adventure. Bike lovers and music lovers are set to converge at Taets Art and Event Park, a once highly secretive site and now the perfect location for a wild ride of a festival.
For your chance to win 2×2 tickets email your name and your favourite act from the lineup to this address.