Masterfully capturing the precise texture of the blurry journey from girlhood to adulthood, Julie Greve's portraits are tender studies of girls just as they are—before they've even decided who they are. Without the veneer of performance, the girls Greve discovered on social media—in and around her hometown in Denmark—unfold in front of the camera, garbed in Miu Miu's Pre-Fall 2019 collection and the Fall/Winter 2019 main collection.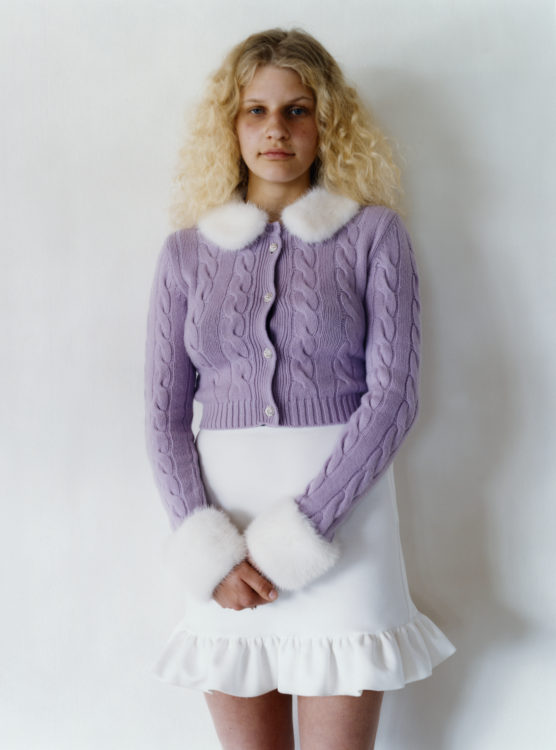 Styled by Lotta Volkova, the series of portraits are both intimate and complex as they grapple with the coming-of-age struggle to find one's identity, while still finding out about the world, and one's place in it. The personal and the universal intersect—the flash of the camera and the tactile richness of the clothes intensified by the fragility of girls' expressions. Volkova's deft styling makes you stare, but it's Greve's lens that makes you feel.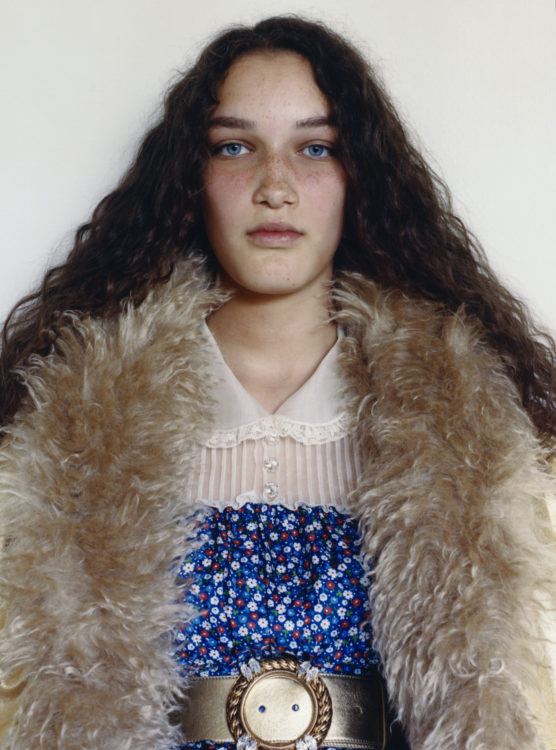 One of the winners of the JW Anderson photography prize "Your Picture/Our Future", Greve is adept at capturing the self-conscious tension between trying to be yourself in front of the camera and presenting the best version of yourself—to the photographer and the world outside of the lens. Just as a photograph can be a mirror, a photograph can also be a magnifying glass—and in this case, it's both. At once revealing something private while illuminating something universal, these sensitive portraits reflect the beauty of a transitory moment—between life stages, between expression—therein lies the delicate beauty of fleeting girlhood.