Search "#shoes" on Instagram and you have approximately 96 million posts to explore—but shoe curator and self-proclaimed likes-chaser @larslala is more likely to caption his posts with a "#TGIF" anyway. Often an ode to the ridiculous, always an ode to the fantastic—be it a fantastic design or fantastic design fail—@larslala is the one-stop OTT Instagram account for all things footwear.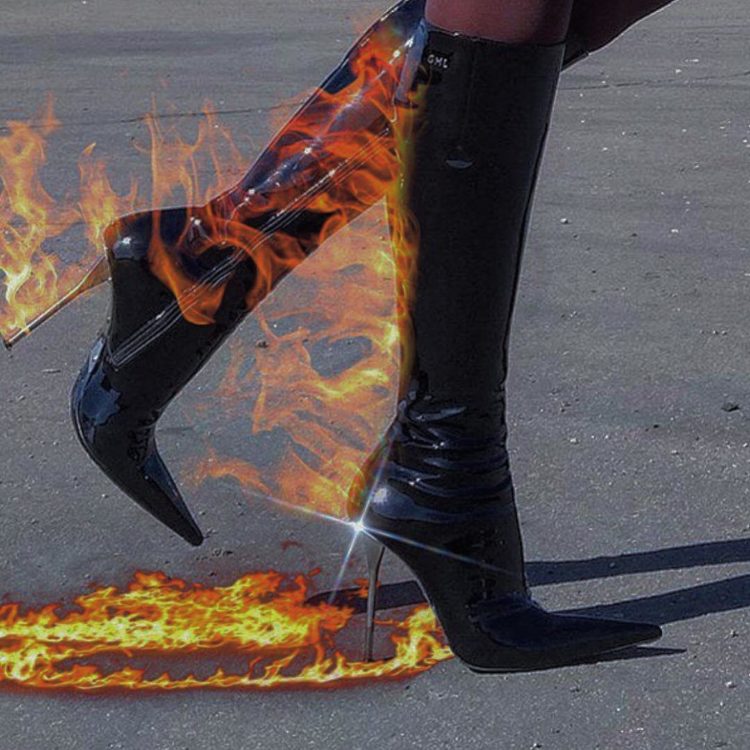 How did @larslala start?
I randomly posted a pic of some friend's shoe mould and it got a lot of likes. As a 'likes'-chaser (I think we all are) I decided to continue and it grew fast. Now, finding the content is an obsession more than the likes.
Why shoes?
I grew up not having a lot, but always loved them. When I finally started making $ I just kept accumulating. Shoes really are the most important part of an outfit!
Your account is an intersection between fashion and meme culture—what's the most common comment or DM you get from fans of the account?
"Where can I buy your shoes?" It makes me laugh when people don't get it.
What's the highest reaching image you've ever posted?
It got more than 20k interactions and it was the Christian Cowan Giuseppe Zanotti collab.
You often feature design fails complete with blistered toes, what appeals to you about this anti-aesthetic, and the ugly side of fashion?
The stupidity and misogyny behind some of these designers' shoes.
Where do you get your inspo?
I don't really need inspiration, I just need images of silly shoes.
If you could own one pair of shoes, by any designer ever, what would they be?
I own 12 pairs of Maison Margiela Tabis. That's a shoe everyone should in their closet.
What's the future of @larslala?
Give me $!