In light of his latest collection for Vivienne Westwood, INDIE spoke to Andreas Kronthaler about his time-defying ingenuity—and daringly dreamful designs.
Utopian, avant-garde, subversive and surprising— these notions certainly couldn't hold truer for Andreas Kronthaler's current Vivienne Westwood offering, and the British brand's work at large. But they are also strikingly mirrored in the oeuvre of one of the collection's core influences: Walter Pichler. Since the 1960s, the Austrian artist has been at the forefront of shifting the boundaries of architecture and sculpture, striving to eliminate the rules and restrictions their respective genres entail, and creating tradition-defying hybrids in the process. The link to Kronthaler's own unapologetic ethos sure isn't far off.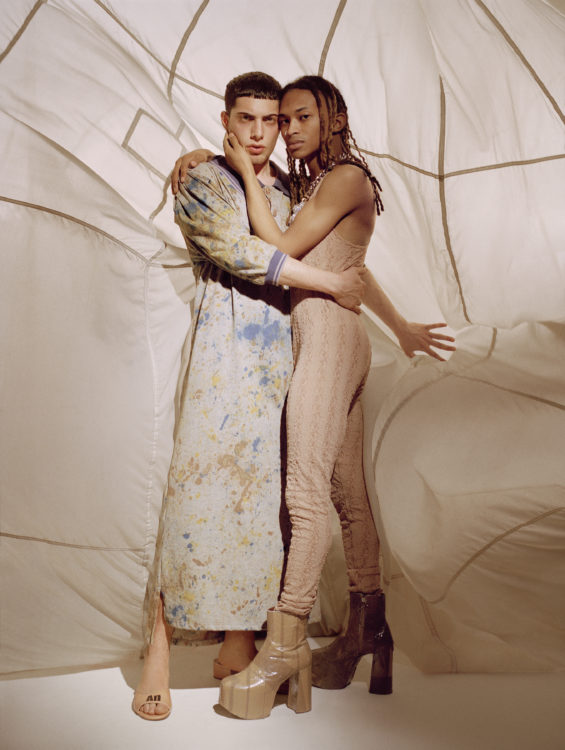 It was while growing up in "very rural surroundings" in Austria that Kronthaler first encountered Pichler's work, a time that was shaped by the designer's restless adolescent forays into creativity of all forms. "I was always into art, I was good at drawing and painting, I had this inclination from very early on," Kronthaler recalls. "I was a bit like a sponge. Like every young person, I just took everything in. I travelled, I went to museums and exhibitions and that shaped and formed me. I had a big desire to go out and see the world."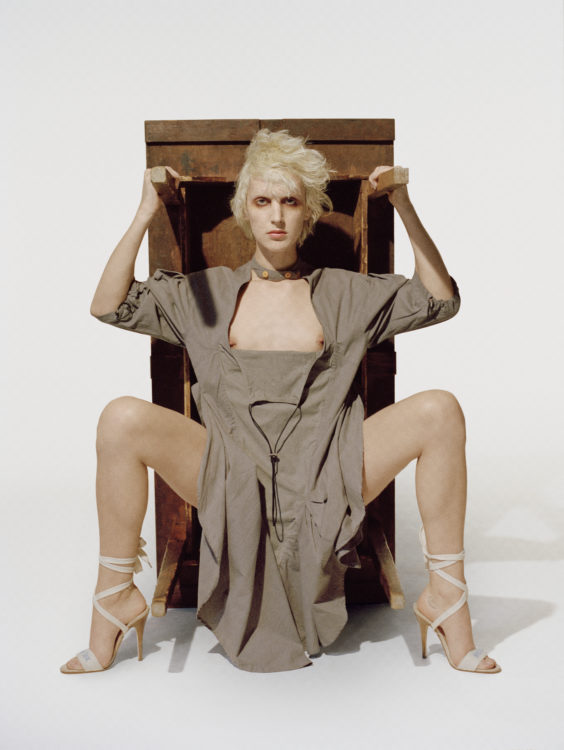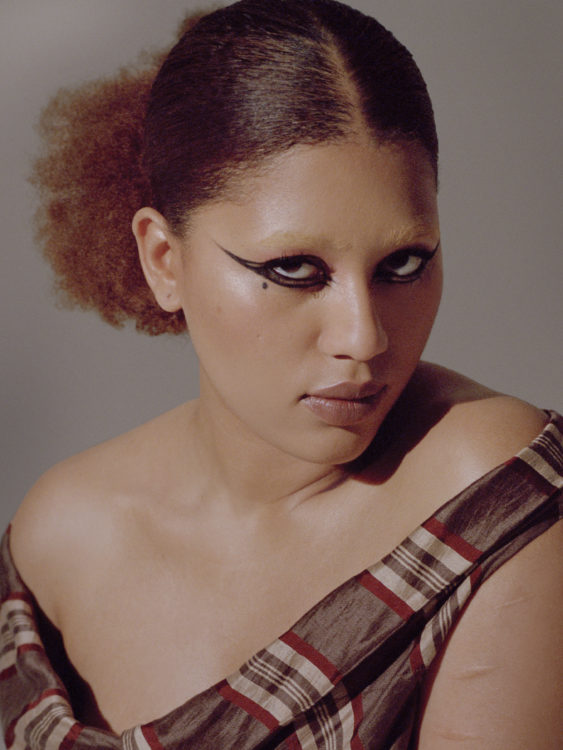 Coincidentally, Kronthaler and Pichler were both born in Tyrol, an area in western Austria known for its vast alpine landscapes and idyllic villages, and went on later to study at the University of Applied Arts Vienna—Pichler graduated with a degree in graphic design in 1955, while Kronthaler attended the University's fashion program during the late '80s. It was on this course the designer met his wife-to-be Vivienne Westwood, whom he now lives and creates with in London, working as the Creative Director of the label she famously founded in 1981. "When I was studying, I wasn't really aware that there was a fashion industry," Kronthaler says of this initial period. "I was young and very idealistic, things happened to me and they felt important and I went along with it. I never thought I'd end up in London. It was my calling, my opportunity and I just followed it. It has a lot to do with instinct."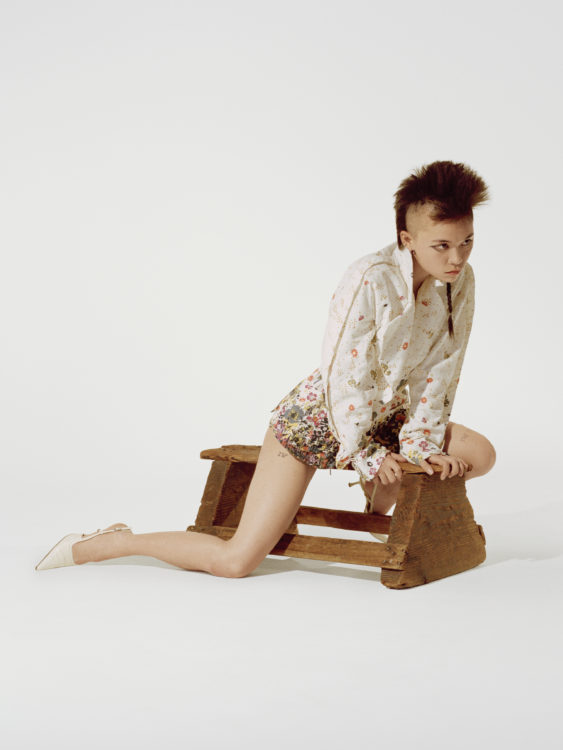 Both his SS 19 collection and the accompanying show held in Paris last September were just as much fuelled by this fierce trust in a gut feeling—a play on the Pichler-esque examination of the relation a body, and a body of work, can have to the space that surrounds them, while also drawing inspiration from a photo portfolio by Jessica Fulford Dobson of girls skating around Kabul, and the April auction of items from the pre-refurbished Ritz hotel in Paris.
And both couldn't have been more charged with adolescent spirit and wondrous characters—one model wore a chair as a headpiece, another sported a tea tray as a peplum. A huge paper sculpture had been set up in the centre of the square runway, with a number of people adding and tearing pieces, others casually skated through the venue. "I am drawn to the unknown, and playfulness, and if that comes through that's a very big compliment," Kronthaler says."It's a quality of fashion, playfulness. If someone looks playful in their appearance, they are for sure in charge." If authority were to be measured in such a way, there's no doubt Kronthaler and his models had mastered the art.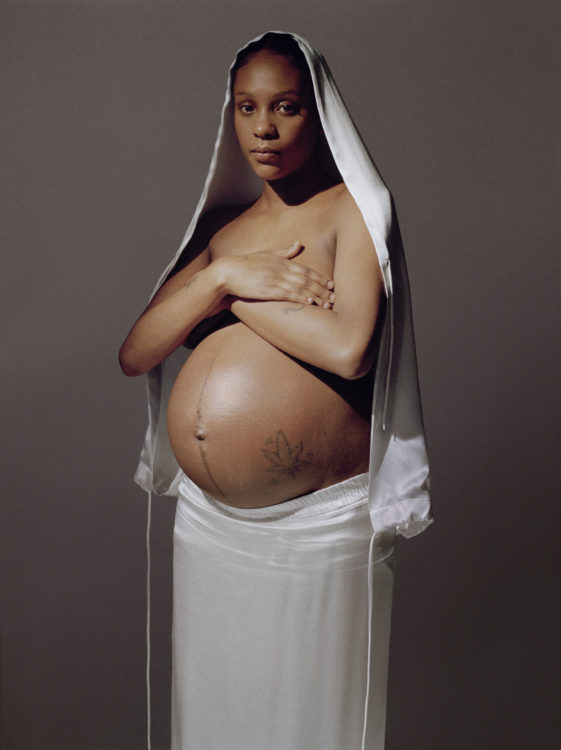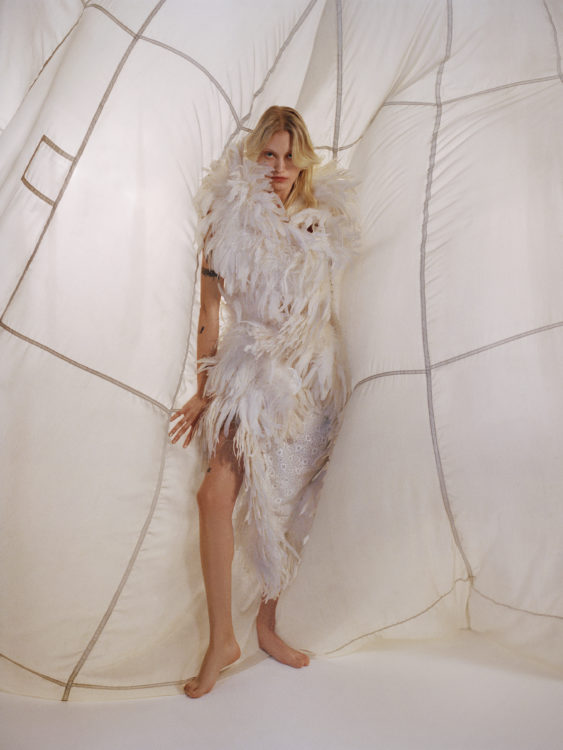 It's this unapologetic enthusiasm for fashion as a way to push oneself and push boundaries Kronthaler has maintained that keep on making his collections and overall vision so striking. The designer isn't one for half-heartedness; rather, he goes all out—at times literally. "I was always happiest when I was moving," he explains. "If I was in a car or a train, I loved going from one place to another because you saw new things, you met new people; it seemed to me like nourishment, food, and it still to this day is kind of the same."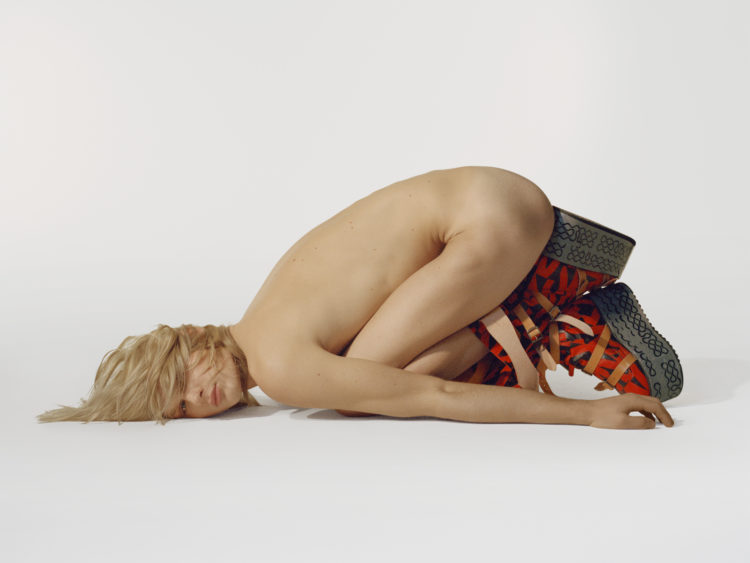 When he was bored of his Tyrolean hometown Erl at 14, he relocated first to Grasse and then to Vienna. Kronthaler was 23 when he first met Vivienne Westwood (she was 48 at the time), and it wasn't long before he followed her to London, sleeping at the office until eventually moving in with her.  Several times a year he now travels to Paris, particularly for the city's fashion weeks, with the brand also having just opened a new store at 175 rue Saint Honoré, one of the city's most prestigious addresses.
Most intriguingly, however, Kronthaler is increasingly re-visiting his Austrian upbringing. He does so not only through his collections—referencing Dirndls or inspirations like Pichler—but also on his Instagram account, which has become an assemblage of picture perfect snowy landscapes (and the occasional shot of Vivienne inside or in front of rustic chalets). Undoubtedly, Kronthaler's creativity is very much still racing.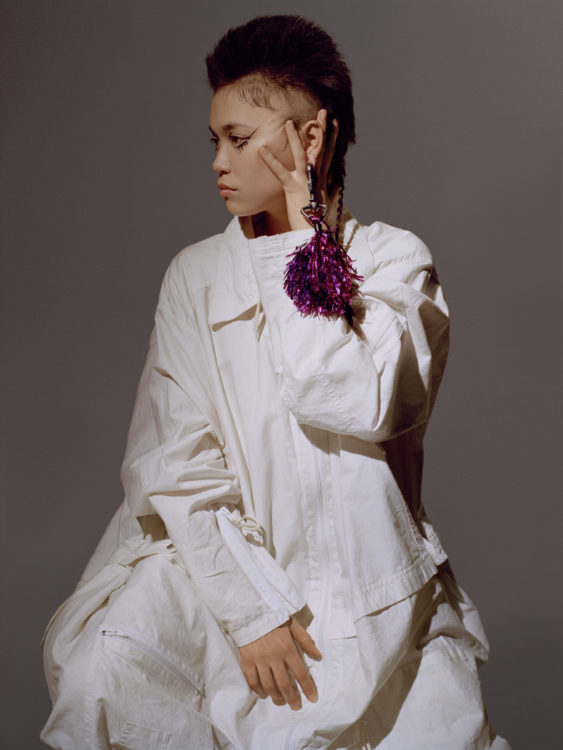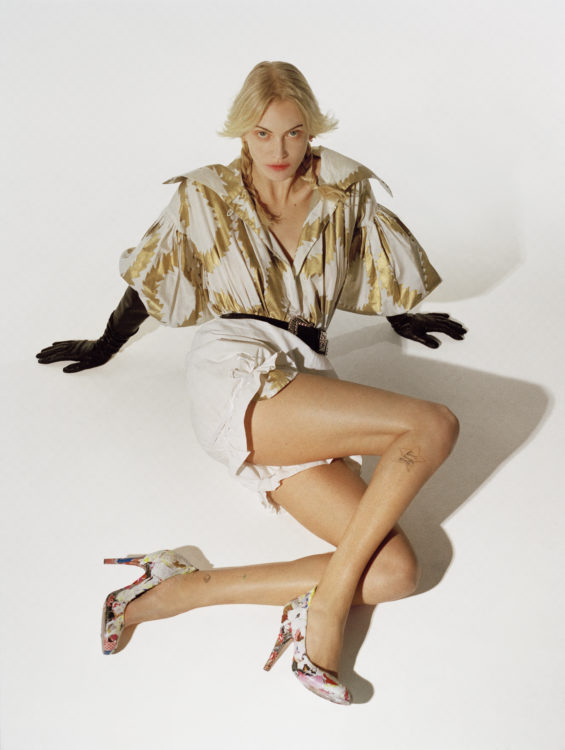 Photography MAX HIRSCHBERGER
Styling BEN PERREIRA
Hair LUCAS WILSON at HOME AGENCY
Make-up ANDREW COLVIN at SEE MANAGEMENT
Set Designer JACOB BURSTEIN
Casting AKRAV AGENCY at STREETERS
Production TRISTAN ORLANDO
Photography Assistants DANNY LIM, KAO CHENG KAI
Styling Assistants LILY ZHANG, SOPHIA DIRADO
Hair Assistant DREW MARTIN
Make-up Assistants GABRIELLE STEVENS, KAY WAMSER
Set Designer Assistant MICHAEL NEWTON  Models ASHTON, CARMEN at WILHELMINA, CHAI, DYLAN JANE at RICKY MICHIELS MANAGEMENT
LEAH, THE PEREZ FAMILY (ANTONIO PEREZ, SYLVIA PEREZ, VICTOR PEREZ AND VICTOR VEGAS PEREZ)
PRETTY HABIBI MARCIANO AND TOMCAT, SASHA at ONE MANAGEMENT, TATIANA at MUSE MANAGEMENT, TEVIN AND TYLOR