When Israeli designers Eyal Eliyahu and Amit Luzon formed their brand ADISH back in 2017, they hadn't quite yet grasped the revolutionary potential that it held. Taking its name from the Hebrew word for apathy, ADISH is anything but apathetic. Its team work beyond borders— both geographical and cultural—and across enemy lines, to unite Israeli and Palestinian forces in a bid to reject division and celebrate difference. "In retrospect, we didn't know just how much politics would play into the brand," ADISH explain. But politics are part and parcel of everyday life in Israel, and growing up with mixed Arab Jewish heritage has afforded Eliyahu and Luzon a more diplomatic perspective on the unrelenting and inescapable conflict between Israel and Palestine.  
Working together with a production team in Ramallah and over 60 Palestinian women who create the unique hand-swen embroidery for ADISH's collections, the designers aren't dreaming of a united and harmonious future—they're engineering it. "The conflict is something that many people around the world assume to be a simple 'right and wrong'," they explain. "So for us it's very important to show the world that it's an unimaginably complex and nuanced situation." By orchestrating ADISH's cross-cultural production line and embracing the traditions of Palestine's past, the brand lays bare something that to many still sounds unattainably utopian: that Israelis and Palestinians can work together in harmony.
In light of ADISH's AW19 collection, we caught up with the pioneering and hopeful young designers at its helm.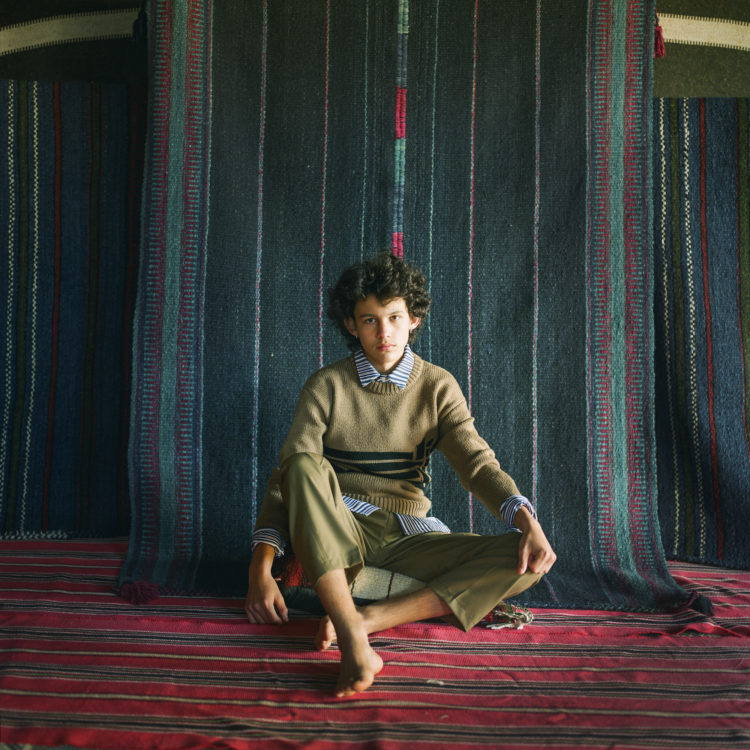 When did you first realise fashion was a viable means through which to tackle bigger subjects? 
When we went to Palestine for the first time to meet the embroidery ladies—when we were in the early stages of building the brand and doing research. After this trip and beginning to work with the women, we realised how much ADISH would affect lives and businesses, and started to understand the potential political statement we could make.  
And what do you see as the best way of making that statement? 
When the conflict feels so big and impossible, we see the power and importance of doing small things, affecting individual lives and making one change at a time.
What first made you want to work with Palestinian workers, and how did you go about that—was it logistically quite difficult? 
When we started the brand, it was important for us to work with arts and crafts within the region, and we were familiar with Palestinian embroidery, but didn't know really how to approach it. Back then, we didn't know any Palestinians and, like most Israelis, had never been to Palestine. Then through a mutual friend we got in contact with an NGO that connected us to to our first embroidery group leader, and in the end also to ADISH member Qussay—a Palestinian who lives in Ramallah and takes care of all ADISH production in Palestine. Now we work with more than 60 Palestinian women, and in April this year we opened our first independent embroidery workshop in the Dheisheh refugee camp in Bethlehem, which we use for production and so the ladies have a comfortable place to work if they can't work from home.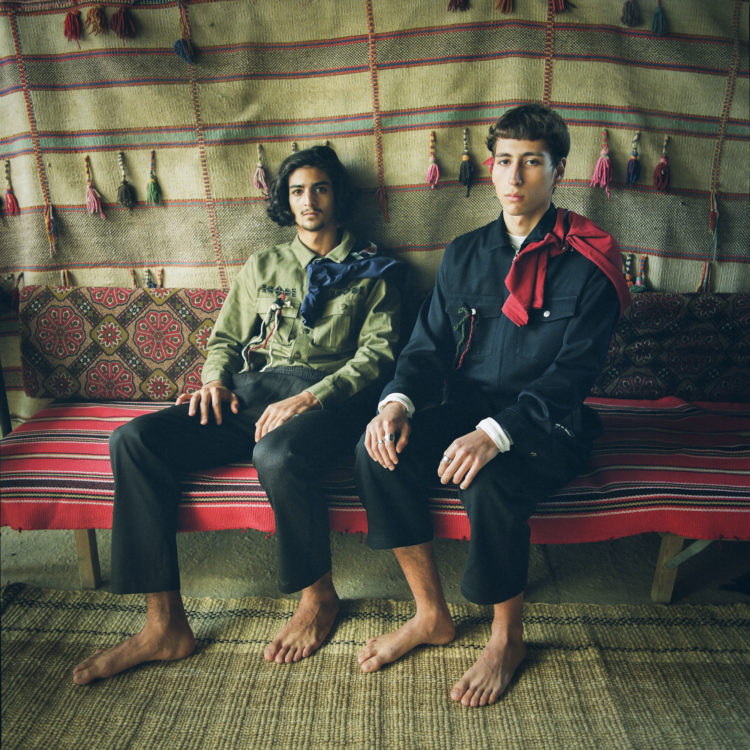 How do you think your Arab and Jewish heritage has shaped your outlook? 
It's had a big effect. Between all of us we are Libyan-Jewish, Iraqi-Jewish, Palestinian-Muslim, and Palestinian-Christian. We see it as the core of the political nature of ADISH—that fact that we're not on "one side" or the other, but that we're bringing a mix of perspectives and, maybe most importantly, showing the world that Israelis and Palestinians can be friends and partners and work together, not to mention showing that the reality is complex and full of grey areas, such as calling attention to the fact that there are many Jews with Arab backgrounds from Arab countries, so even the idea of "Arab versus Jew" is misguided. 
Have people been skeptical about ADISH's intentions? 
From time to time we've definitely experienced people being dubious about how ADISH works—people assume it's an Israeli company making money by stealing Palestinian culture,  which, of course, is very easily corrected once we explain that ADISH is co-owned and run by Israelis and Palestinians together. The conflict is something that many people around the world assume to be a simple "right and wrong", so for us it is very important to show the world that it's an unimaginably complex and nuanced situation. Showing even that there are Israelis that want to work with Palestinians and that there are Palestinians that want to work with Israelis is really shocking for people, which is so crazy for us because, for us, it's so natural.
What's your biggest hope for the future of ADISH? 
We have many hopes, as we started not long ago, but we think the most important one is to have a stable production process, connecting many types of workshops around the area, and to keep supplying stable work to the amazing craftspeople that we have here. Through them and their work we are able to highlight other issues that are important for us. Without them, we'd be nothing.