Sukoshi-fushigi is a Japanese expression meaning 'a bit mysterious'. It's the same expression designer Kunihiko Morinaga uses to describe his lauded brand ANREALAGE. The term derives from a curious source—Morinaga's favourite sci-fi mangas—and yet the description seems tailor-made for the recondite designs ANREALAGE has birthed in its 15 year lifespan. Phone signal repelling garments, entire sculptural collections carved using robotic drills, clothing that can quite literally 'feel' surrounding spaces (more on this mind-boggling feat later)—these designs are single-handedly transcending the boundaries of 'experimental' fashion. Morinaga uses his captivation for the cutting-edge, and his background in science, to dissect the very concept of the contemporary garment. And now, ANREALAGE is bringing its rare breed of hi-tech innovation to the elite LVMH stage, as a 2019 finalist.
On paper, the collections that earned Morinaga this nomination may read like dense scientific experiments, but the ANREALAGE oeuvre is anything but dry. After all, Morinaga's career hasn't solely been a technological odyssey—in fact, the brand initially grew with an emphasis on Japanese hand-craftsmanship through detailed, embellished patchwork, which harks to another mantra for Morinaga—'God is in the details'. Whilst staying globally situated is now vital for the designer, these roots can still be felt even when the brand is at its most cerebral, imbuing ANREALAGE's intellectualism with artistry and ambiguity. This synthesis can perhaps be best felt in Morinaga's recent SS19 line, coined 'CLEAR', combining alien extravagance—in the form of jewelled, unearthly headpieces—with nifty materials that generate hues of transparency. This is ANREALAGE in its truest form—performative, gasp-worthy, and, of course, "a bit mysterious". In light of this recent architectural offering, we caught up with the LVMH finalist and talked technology, trial and error triumphs, and visions of tomorrow.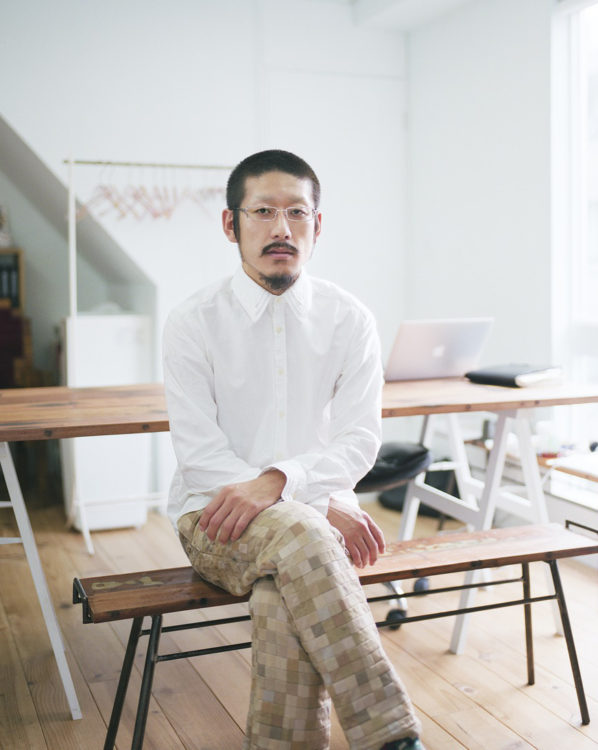 ANREALAGE has now been growing for 15 years—how did you get into fashion design? Has fashion always been a big part of your life?
I studied sociology and science at university and fashion seemed to be the best mediation between social studies and science so I started making clothes at a fashion school. I made a lot of clothes when I was a student, and I added the brand name ANREALAGE to them. My career started when I started to sell them at the store. Fashion became everything in my life.
Who were the designers that first spoke to you, or inspired you to forge a similar path?
I was very influenced by a Japanese designer, Keisuke Kanda. He makes punk clothes and has a real strength for hand sewing. He is a crazy designer but has intelligence.
The synthesis of tradition and science has become a signature of your work— what sparked your fascination with technology and how do you translate this into  your garments?
Technology and science are continually evolving. So if you look closely at daily life, there are many technologies that are not yet used in fashion and I try to connect incorporate them. I dye yarn with the ink used to erase letters by friction pen, or disassemble the materials used for road signs, or use raw materials like glass beads as fabric for clothing. Anything that has been developed to reflect the light of the city, the technology of daily life, can be transformed into a new function. Our aim is to link the word creation with the word science—science creation is what ANREALAGE is working hard to create through clothing.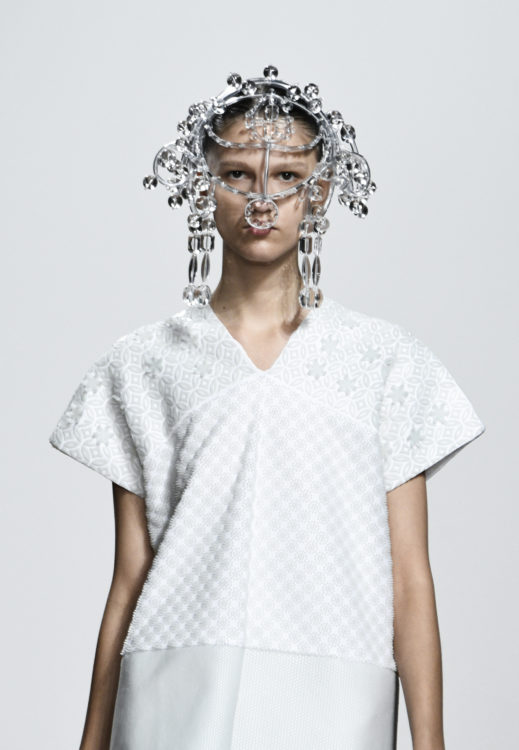 What is your biggest fashion faux-pas to date?
I once attempted to make clothes that stretched and contracted according to a person's body shape. At the show, the clothes shrunk so much that the models' underwear was almost showing—actually it was barely okay.
Can you talk us through ANREALAGE's most experimental piece?
In the fashion industry, vision is regarded as above all else—so I wanted to make clothing for people who have visual disabilities. The name of this project is 'Echo' and allows the wearer to experience the extra special senses in the world, in the same way that people with visual disabilities do. We developed a new type of clothing that registers space by emitting a signal that reacts to space and distance and returns as a vibration. The "echo wear" is like another organ of the body for those with visual disability. It is the world's first clothing innovation that feels space.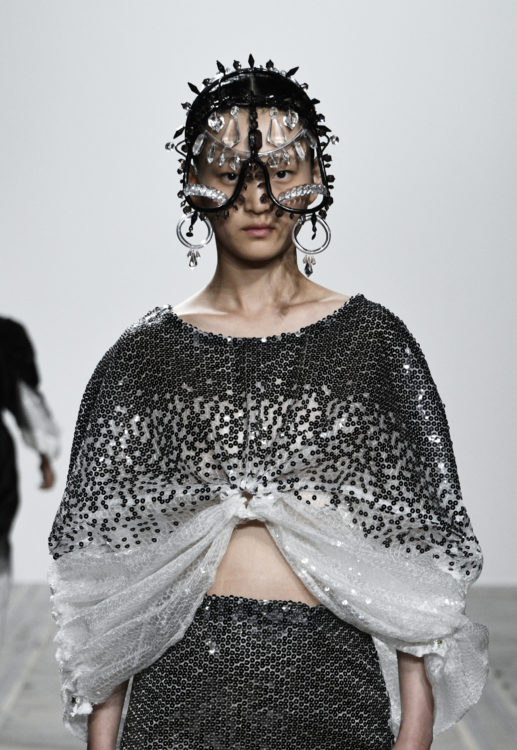 In the past, your work has also touched upon the negative attributes of the digital age, most notably garments that repel phone signals. Where do you see technology going in the future?
Technology always evolves as the times evolve. Just as fashion is a mirror of our time, I think technology is also something that will always walk alongside our times. It's important to reflect this changing relationship between technology and society through clothing.
Who would you like to see wearing ANREALAGE one day?
Everyone who sympathises with our taste and concept.
What is one piece of advice you'd give to aspiring young designers today?
Fashion is a device that can change daily life. It is not a consumable item, there is a switch that transforms it into something entirely different. Do not forget that you can change daily life with fashion. Keep experimenting to achieve that.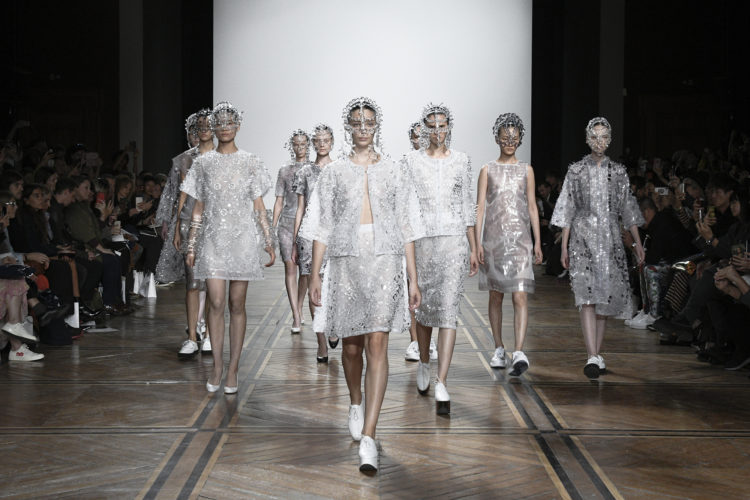 All images courtesy of ANREALAGE