If you thought UGG was a winter-only invention, we forgive you. The brand's supple sheepskin lining is the best a foot can get in terms of warmth and wearability, but when design duo Eckhaus Latta debuted high-heeled open-toed furry counterparts this February, UGG entered a whole new realm. And though fluffy sheepskin cushioning and unparalleled comfort might not be synonymous with summer footwear, the Californian shoemaker has blessed upon the world an SS19 collection fit for baring feet. Its collection of bold sandals feature chunky straps, flatform heels and, naturally, a well-placed scattering of the brand's signature sheepskin. A harmonious fusion of UGG-DNA and classic warm weather silhouettes, UGG's SS19 offerings are not only a nod to the nostalgic '00s we all love and miss, but the perfect embodiment of breezy beauty that elevates the brand to a whole different level.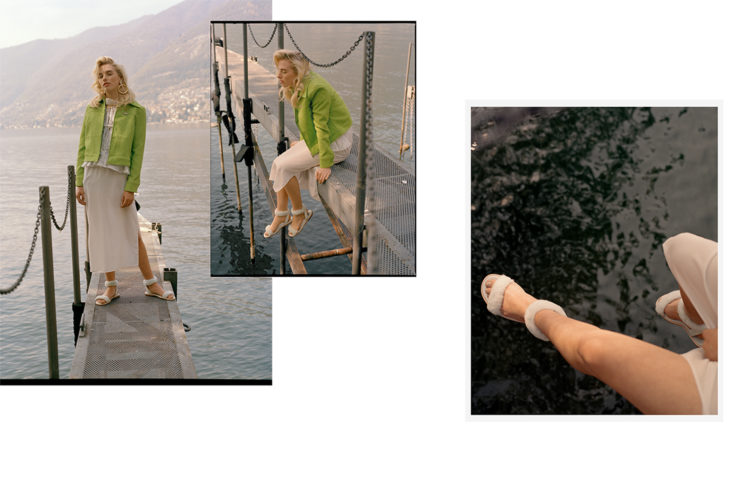 JACKET LA MODA DEGLI USI BY SABRINA BOSETTI TOP AND DRESS ACT N1 NECKLACE AND EARRING SHARRA PAGAN, Sandals UGG
Born on the coast of California in 1978, UGG first captured the hearts of high-schoolers by way of The Simple Life-era celeb; think a paparazzi'd Paris Hilton gliding through airports decked in that oversized sunglasses, Juicy Couture tracksuit and UGG boot combo. The Chestnut-coloured boots quickly became a footwear phenomenon that spread like wildfire across playgrounds and malls—a symbol of status and inducer of envy among teenage girls everywhere. It justified the need for slipper-like luxury outdoors as well as in, and became the iconographic attire for a generation. Today, UGG isn't just a product, nor just a brand, it embodies some ineffable essence soaked in nostalgia that harks straight back to our memories of the mid-'00s.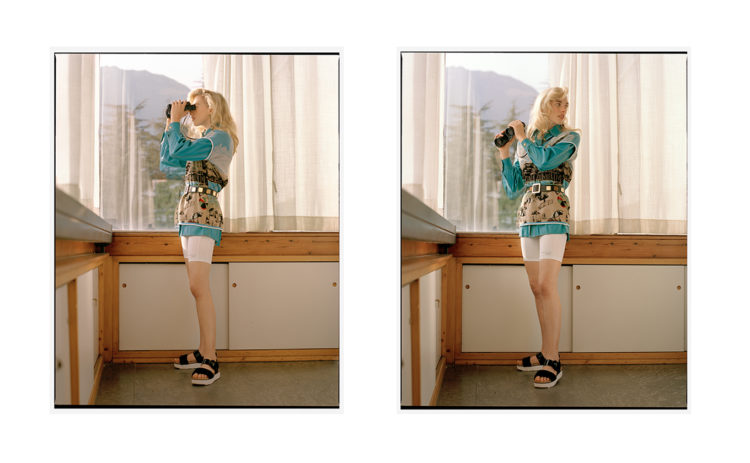 GILET MARCO RAMBALDI SHIRT LA MODA DEGLI USI BY SABRINA BOSETTI PANTS ANGELIA AMI BELT LA MODA DEGLI USI BY SABRINA BOSETTI, Sandals UGG
That was until last year, when visionary designer Glenn Martens took the UGG boot into his own hands to produce a much coveted season staple. The Y/PROJECT x UGG collab marked perhaps the most divisive, yet desirable, collaboration of 2018, stealing the hearts of A-listers and average fashion fans alike with its XXXL offerings and excess scrunching. The collection featured revitalised UGG boots in long, short, flat and heeled versions (the latter rocked by Rihanna herself) and hit a big fat 'Factory Reset' on the fashion world's perception of the UGG. And while this particular collab may have stolen the show—demanding the attention of everyone in the industry—Y/ PROJECT's take on UGG is one of many high fashion fraternities to happen in the last couple of years. Other designers to tackle the era-defining boot include Jeremy Scott, Jimmy Choo, BAPE, Heron Preston and Whitney-approved Eckhaus Latta. Such a narrative has thrust UGG back into the spotlight, and secured a seal of approval from fashion's elite.
As we welcome the warmer weather, INDIE takes to the scenic backdrop of Lombardian Lake Como in the foothills of the Italian alps to embrace the enduring, yet evolving identity of UGG.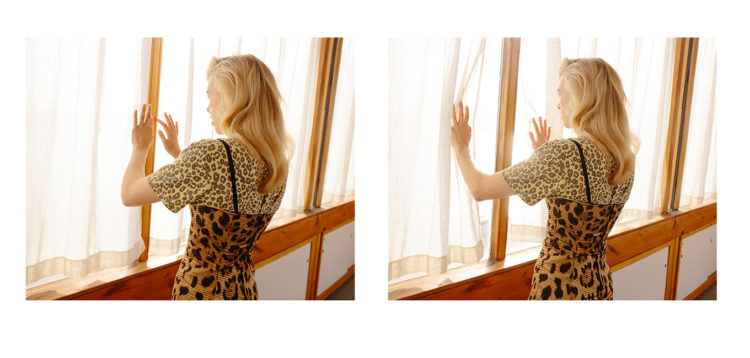 T- Shirt OBEY, Dress, earrings LA MODA DEGLI USI BY SABRINA BOSETTI
Chemisier ANGELIA AMI SWIMWEAR, Belt, sunglasses, earrings LA MODA DEGLI USI BY SABRINA BOSETTI, Sandals UGG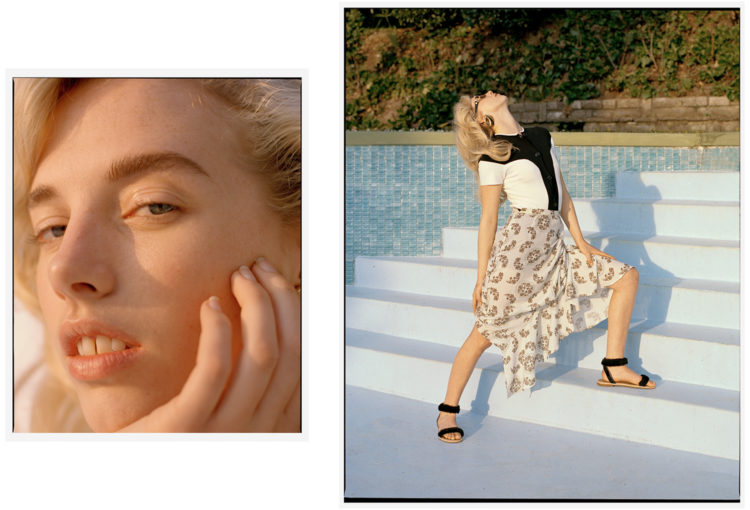 Jumpsuit ANTEPRIMA, Skirt ACT N1, Earrings and sunglasses LA MODA DEGLI USI BY SABRINA BOSETT, Sandals UGG
Blazer LA MODA DEGLI USI BY SABRINA BOSETTI, Panty MELAMPO, Belt LA MODA DEGLI USI BY SABRINA BOSETTI, Necklace and bracelets SHARRA PAGAN, Sandals UGG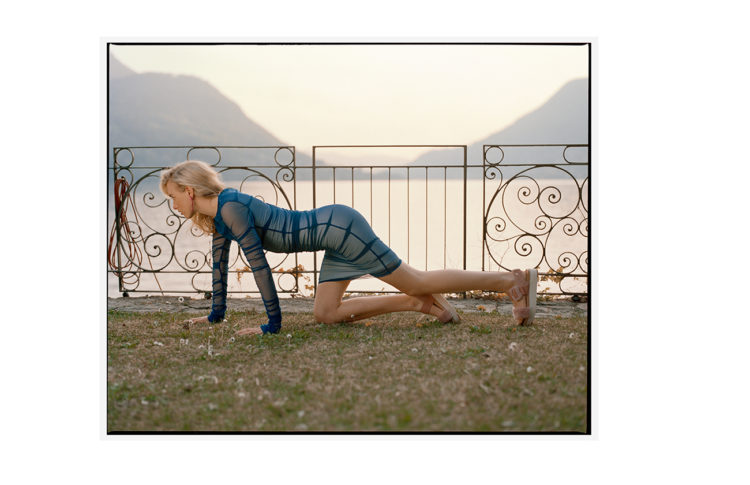 Dress LUCIO VANOTTI, Earring SHARRA PAGANO, Sandals UGG
Creative/Art Direction: TOBECONFIRMED,
PH: MARCO IMPERATORE @UNCONVENTIONAL
Stylist: SERENA POMPEI
MODEL: BECCA HORN @MONSTER
Casting Director: TIMOTEJ LETONJA @HAZE MANAGEMENT & ART FACTORY STUDIO
Grooming: ERICA PESCHIERA @AURAPHOTOAGENCY
Assistant Stylist: FABRIZIO AGOSTINI
Thanks to LA CAVA COMO LAKE
The UGG SS19 collection is available to shop here.
Paid partnership with UGG.