Valentine's Day is here again, and whether you're celebrating with a loved one, drowning your sorrows with a bottle of Riesling for one or vehemently rejecting this Capitalist sham of a holiday, we've got a gift for you. Heteronormative couple standards begone! The magazine world is burgeoning with stories of powerful alt-love and we're here to share our favourites with you. This Valentine's Day, nose-dive into the vibrant and powerful publications that allow the LGBTQ community to share stories, follow idols and bask in the glorious colourful limelight of all things queer. Here are 7 indie mags redefining the notion of love.
DRØME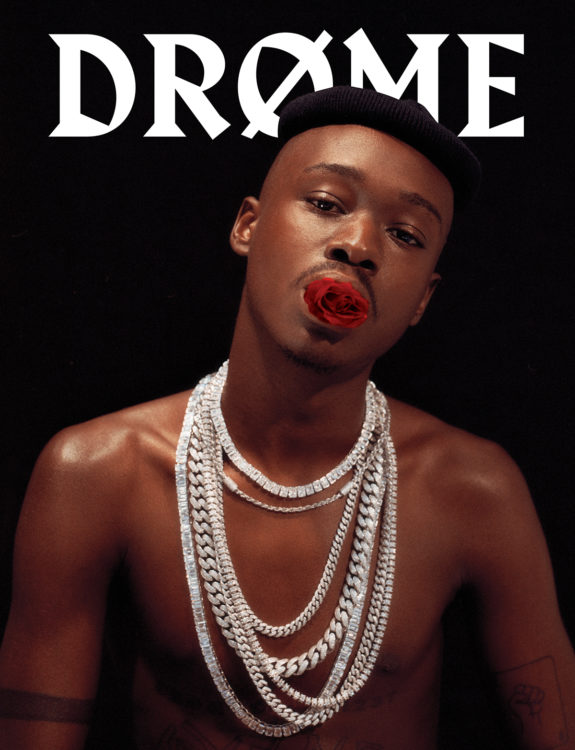 Caroline D'Arcy Gorman started work on her queer, feminist magazine, DRØME, whilst taking a semester off from university. Prior to this, she'd spent eight months here in Berlin discovering its enchanting culture and diverse communities, after which she polished off the very first issue. Gorman says she gained a tremendous amount of inspiration from Berlin's thriving music and art scenes. The DGAF attitude of Berlin's residents and the outlandish yet safe queer parties that she witnessed, culminated in pushing her to create her gender-smashing publication. Clusters of fashion editorials and artistic features coalesce, resulting in a magazine fully dedicated to free self-expression. Gorman understood that the inclusion of fashion was key when she realised it stretches far further than just a superficial boundary—it is a crucial entity through which social, cultural and political commentary are made. DRØME is a symbol of motivation and perseverance. Born around the time of Trump's election, it serves as a rebuttal to the narrow-minded and heteronormative crowd in contemporary society.
PLASTIK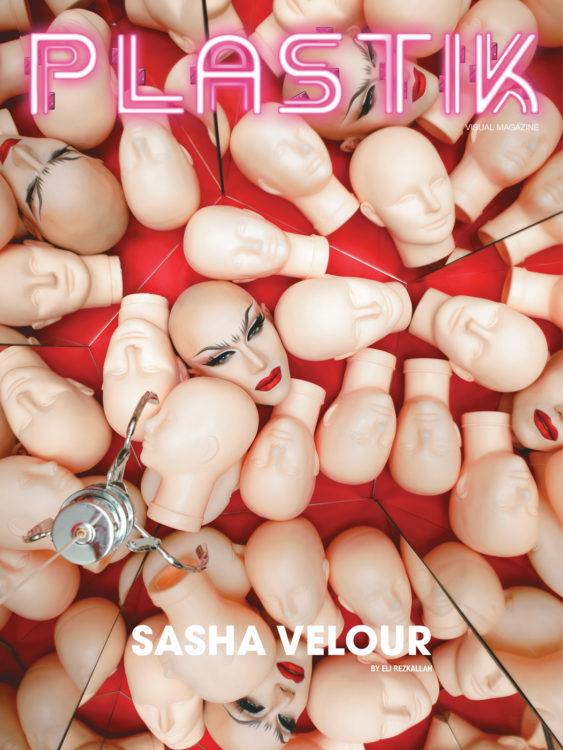 With an astonishing 742k followers on Instagram, award-winning Plastik Magazine has undoubtedly managed to metamorphose into one of the most influential and extraordinary publications of our time. Founded in 2007 in Beirut, Lebanon by Eli Rezkallah, Plastik publishes incredible visual, cultural and art related pieces featuring some of the most epochal individuals to date—this cover spotlighting RuPaul's Drag Race season 9 winner, Sasha Velour is case in point. Rezkallah is a photographer and visual artist by practice; this background allowed him to starting delving into the endless and exciting world of creating alternate realities. His love of designing and staging these 'perfect world' shoots juxtaposes his familial and geographical history of Beirut during the '90s war. In a way, he escaped the turmoil and suffering through these magical and magnificent worlds that he created in his art, but also offered a space for the Lebanese LGBTQ youth to thrive. His eye for the alternative and his ability to realise these concepts transformed Plastik from a grassroots organisation into a global publication and commercial studio.
THEM
https://www.instagram.com/p/BZ0m1OdjrlV/
In October 2017, Condé Nast launched their newest venture, them, an online magazine fervently focused on the queer community of today through commentary and news on pop culture, music, entertainment and politics. On the eve of their grand NYC launch, them managed to light up the World Trade Centre in the well known rainbow flag colours of the LGBTQ community, signifying to not just New York, but the world, that they were here to make representation and visibility a priority—that a queer takeover was underway. them combines enticing content with a consistent stream of eye-opening Instagram posts by handing over the microphone to a wide range of young actors, YouTubers, bloggers, drag queens and more. Queer singer-songwriter King Princess, model and transgender activist Munroe Bergdorf, actress Amandla Sternberg and deaf genderqueer artist and model Chella Man are amongst them's most frequently talked about and talented individuals. When a traditional publishing house like Condé Nast creates such a progressive online publication, it offers hope to our younger communities, emphasising how something considered still so mainstream can be 'queered'. With over 186k followers today, them is one of the biggest and most successful platforms in the world, pivoting our understanding and perception of the LGBTQ community and leading us towards a progressive and all inclusive future.
POSTURE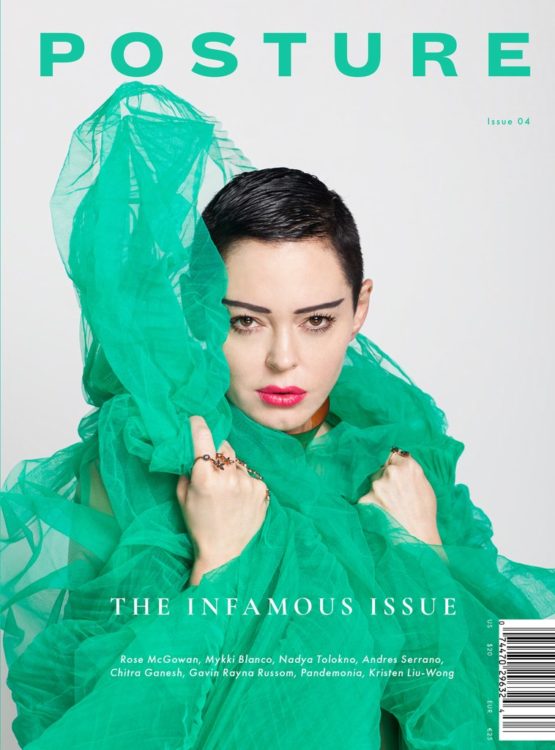 Non-binary founder and Editor-in-Chief, Winter Mendelson, started Posture as a blog back in 2013. Since then it has massively transformed into a multi-media organisation that not only releases a limited edition print annually, but also produces consistent online content, hosts creative events, delivers podcasts and is home to an ever-growing membership community. Mendelson, who uses they/them pronouns, is an inspiration to all young individuals in a creative field. In a non-exploitative way, Posture provides a platform for LGBTQ individuals and women of colour to delve into their personal histories and form connections across a myriad of intertwining communities. From Mykki Blanco and Cynthia Nixon, to Jazzelle Zanaughtti and Ari Fitz, Posture highlights some of the most noteworthy idols of the LGBTQ community. With a keen focus on fashion and art, Mendelson aims to elevate Posture to more than just online content—it has now become a dynamic and iconic emblem of queer evolution through multi-faceted sectors of our current society.
CAKEBOY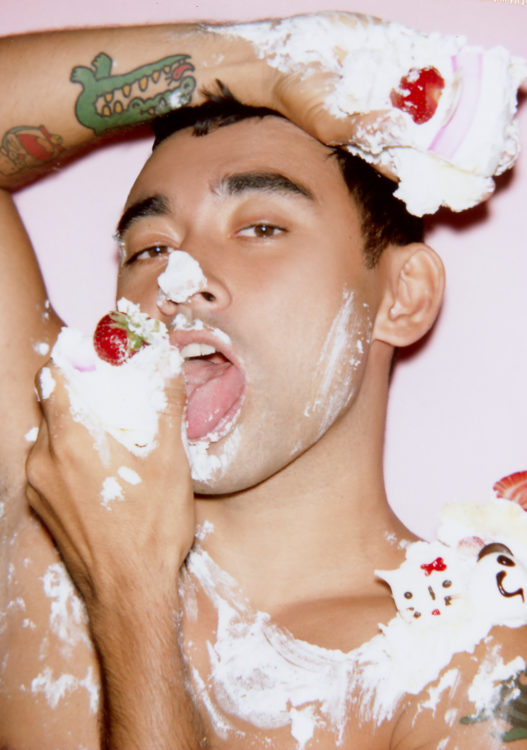 Biannual print magazine Cakeboy  is a personal project started by its founder Sean Santiago. In an effort to explore identity and how these are formed, Santiago aims to be all-inclusive of a variety of different standpoints and perspectives. To him, it's a publication on self-evolution and a conversation on the nuanced angles of the gay community. The name of the magazine actually derives from the 1995 film Clueless, in which a gay man is referred to as a "Cakeboy" or "disco-dancing, Oscar Wilde–reading, Streisand-ticket-holding Friend of Dorothy." Santiago plays on this euphemism throughout his issues and reclaims it as something positive and non-prescriptive of the gay community. Brimming with queer documentary photography, fashion interviews, poetry, striking visuals like their recent cover of Nicola Formichetti above, and articles on coordinated orgasms, sex and intimacy, Cakeboy is an all encompassing magazine that redefines archaic definitions of identities within the LGBTQ community.
BUTCH IS NOT A DIRTY WORD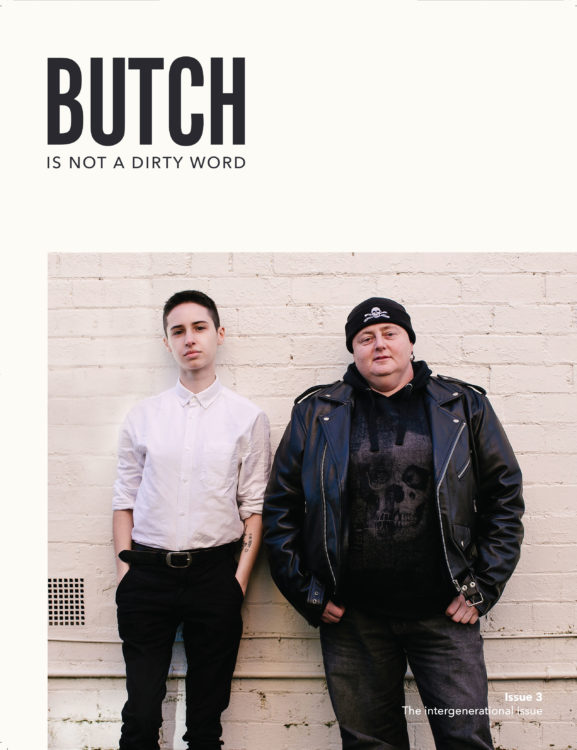 Female masculinity and butch culture are not often highlighted, or given the same importance as other sectors within the LGBTQ community. That missing voice has been given a home and mode of expression through Butch Is Not a Dirty Word. Editor, Esther Godoy, started the biannual print in her home country of Australia. For a long time, masculinity was only ever seen as something exclusive for men, so now as women started to adopt it for themselves and show characteristics of feminine masculinity, society connotes that with something disgusting, something 'other'; Godoy insists on turning this into a celebration of identity and embracing who you are. Australia is known for having a bustling and vivacious queer community, however it trails behind in terms of progression when compared to countries like the UK and the US. Butch culture, which is sometimes greeted with homophobia and disrespect in Australia, deserves to be granted more exposure and support—which is what Godoy tackles with Butch Is Not a Dirty Word. Since its release, it has gained worldwide appeal for its honest and raw interviews, and has been featured on multiple news outlets.
PHILE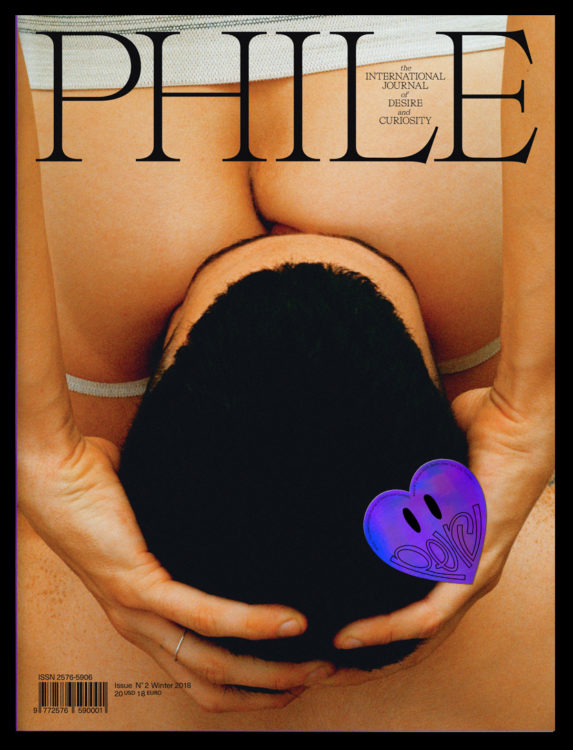 On the more experimental side, Phile journal graces us biannually with an exploration of all things kinky. Sexual subcultures, fetishes and conversations on sexuality, desire and curiosity are all in abundance amongst Phile's tantalising and aesthetically charged pages. Their website alone is plastered with PVC, neon colours and sex toys. And if that's anything to go by, you're sure to enter a world of sexual liberation and total euphoria in the journals' pages. Yet, it's not all just fun and games; founded by Erin Reznick and Michael Feswick in 2017, Phile also aims to combat stigmas against underrepresented communities and their counterparts from a more sociological point of view. Furthermore, through interviews, illustrations, essays and photo-series, Phile touches on topics related to race, gender and global class structures. Through an accessible mode of representation, Phile manages to inform its readers on just about everything that exists in the world today.
Cakeboy image of Nicola Formichetti courtesy of Jeiroh Yanga
Plastik Magazine image 'Turning Heads' courtesy of Plastic Studios 2018. Featuring: Sasha Velour, Photography: Eli Rezkallah, Production Manager: Stepheny Kassouf, Art Director: Alex Curtis, Sasha's Assistant: Nancy Heyl, Dress: Elio Abu Faysal, Stylist: Gabriela Kassab, Producer: Lilia Laurel, Make-up supervision: Ivanna Salame