The '90s are notorious and glorious for many reasons: the invention of the internet, MP3 Players, Harry Potter, games consoles and World Cup women's football. But it's the overall atmosphere of the '90s that's slowly been resurfacing over the past few years—boasting bigger parties, simpler times, looser clothing and revolutionary music, the subcultures of this defining decade oozed with a flair and furore that has not been forgotten. It's hardly surprising that kids of the '90s seek refuge in this defining moment, and yearn to relive and bask in its glorious neon limelight. The recent resurgence of a '90s state of mind and its aesthetic has penetrated all aspects and industries of contemporary culture—and nowhere more visibly than fashion.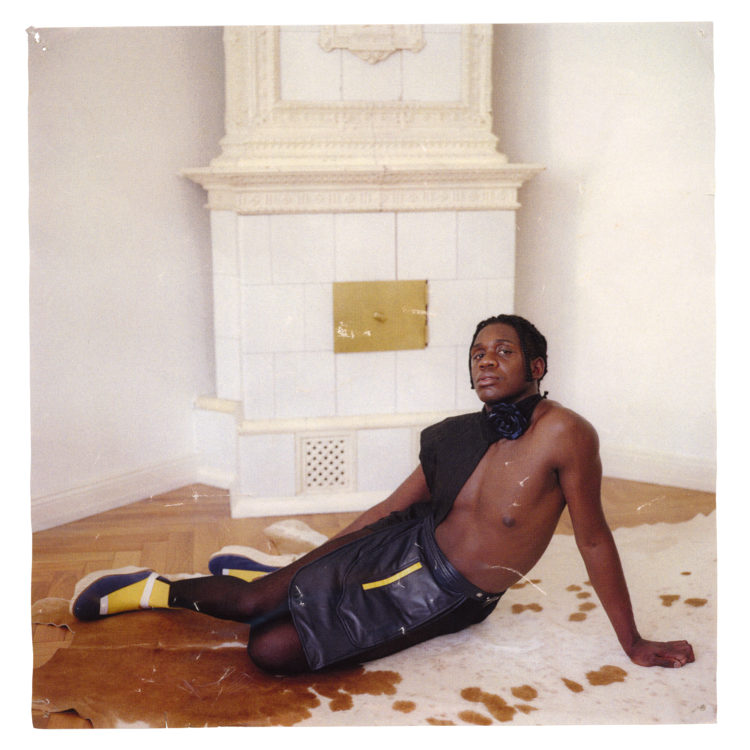 Top, chaps & shoes DON ARENTINO
"I think the reason for the revival of '90s hip-hop aesthetic is the nostalgic feeling it gives us," Danish photographer Søren Drastrup tell us, in reference to the inspiration for his latest shoot CRUSH. "Many of us who grew up during that time are trying to recall the memory of an 'easier era'—before we were aware and knew of all the problems that we have to face today'." And it's true, some of us were too young to fully grasp and squeeze out all the jaunty juices of the '90s, hence our desire now to rekindle with it, as though it were an old flame we never really understood.
The '90s birthed some of the most biggest style icons of our time. The Notorious B.I.G., Lil Kim, A Tribe Called Quest, Missy Elliott, The Wu-Tang Clan, Nas and Foxy Brown taught us kids of the '90s all we know, from pastel coloured PVC boots, chainmail tops, fur coats and fishnets, to oversized sportswear, patterned button downs, bandanas and over-the-top shades. Exuding an instantly recognisable hip-hop vibe that screams of the late 20th century, these garments have managed to infiltrate and elevate contemporary fashion. Not only did these artists pave the way for personal expression in pre-millennium fashion, they simultaneously generated a ridiculous amount of rap hits that not only changed the course of music as an industry, but also raised awareness and started discussions on generational topics like racism, class structures and gender roles. The aesthetic and the agenda are now inextricably tied—a fashion statement at its most profound.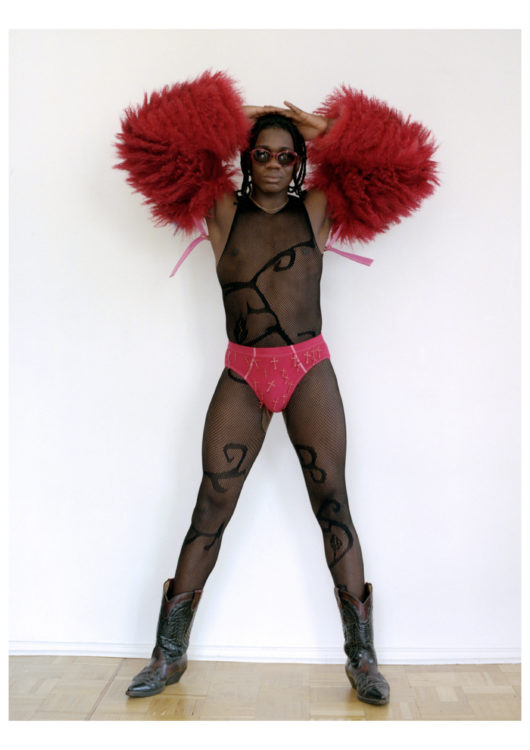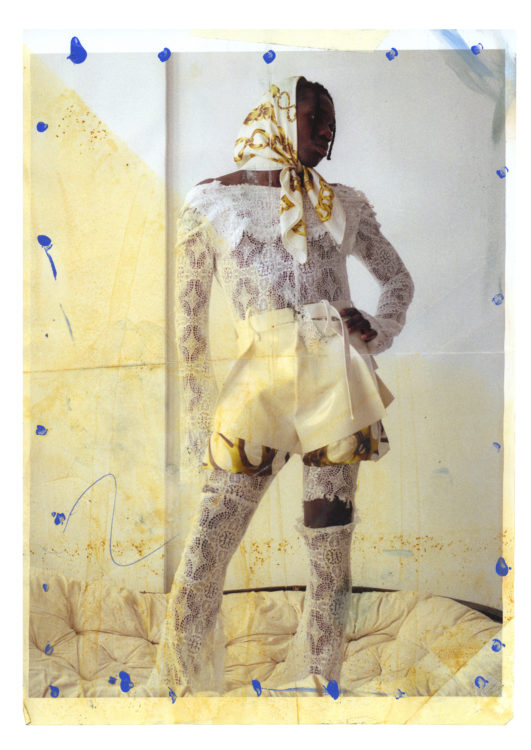 Left: Oversleeves & Underwear PREDRAG PETROVIC, boots OFT VINTAGE BERLIN Right: Bodysuit, boxers & shorts PREDRAG PETROVIC, silk scarf OFT VINTAGE BERLIN
Nowadays, adopting '90s aesthetic is a form of escapism—a retreat to a better time that many young people today feel a sort of FOMO about. Technology didn't control us, and hip-hop and fashion dominated from a cultural standpoint, with women feeling more comfortable exuding a confident braggadocio, embracing a feminine masculinity and asserting their power. Dominik Humeres Correa, stylist of CRUSH said "Iman came to my mind, especially her 1989 Vogue shoot by Helmut Newton when conceiving the concept. Amongst other things, I was evoking strong and sexy women like Zeudi Araya as well as '90s MC's like Lil Kim & Patra." 
Take Missy Elliott for example—she recently became the first female hip-hop artist to enter the Songwriters Hall of Fame, and with good reason. Known for advocating equal rights and highlighting the mistreatment of women in the music industry, Missy Elliott donned a sartorial aesthetic like no other—bedazzled tracksuits, caps galore, bright pink velour and full denim-on-denim. She showed the world that women should be free to define themselves in whichever way they please. Be it via the way they dress, the way they talk or even the way they pose, Missy's appeal and energy paved the way for a self-assured generation of female artists today, like Princess Nokia, City Girls and Cardi B.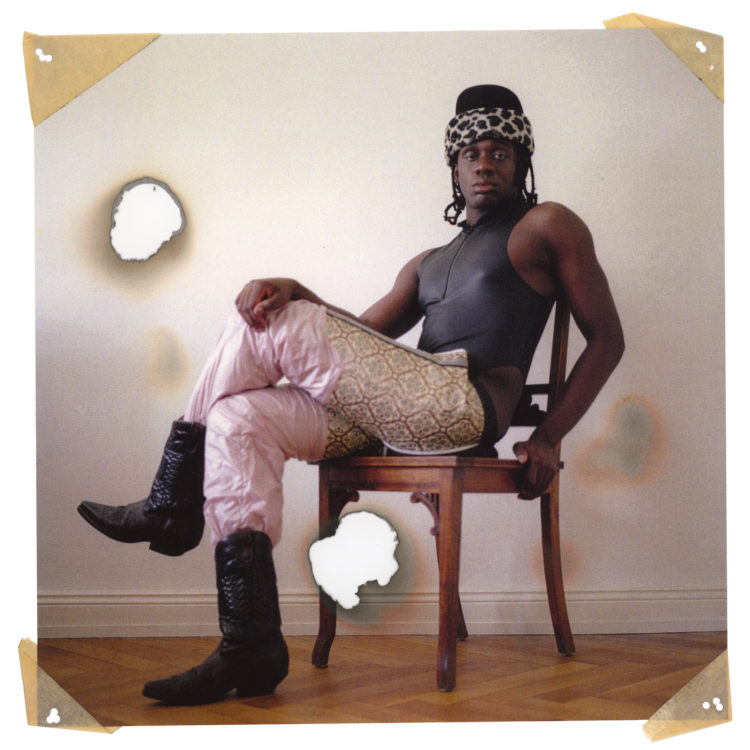 Top & trousers DON ARENTINO, hat & boots OFT VINTAGE BERLIN
Rappers during the '90s championed more affordable brands and weren't seen as a group of elites. "The fashion and visual style today is so different from what it used to be," Drastrup explains. "The style of the '90s was much more accessible and less commercial. In the early '00s you started seeing more and more rappers getting their own fashion lines—they're no longer just musicians. Now some of them are dressed top to bottom in high fashion brands, skinny jeans, limited edition trainers and covered in tattoos." Although this may be true for certain contemporary figures, what's important to remember, is that many of the young designers and creatives of today grew up during the '90s, hence their eagerness to embody that era. And it's not just '90s kids that have latched onto its comfortable aesthetic. Hedi Slimane at YSL, Rick Owens, Tom Ford at Gucci and even Marc Jacobs have all been known for somehow manifesting '90s style and music subculture into their designs and past collections.
The '90s economic boom meant that people had more leisure time to engage in cultural endeavours and the ease of this decade has sifted through the changing styles and development of contemporary fashion. With more and more pre-00's revivals hitting the runway every season, it seems there ain't nothin' like a G thang, baby.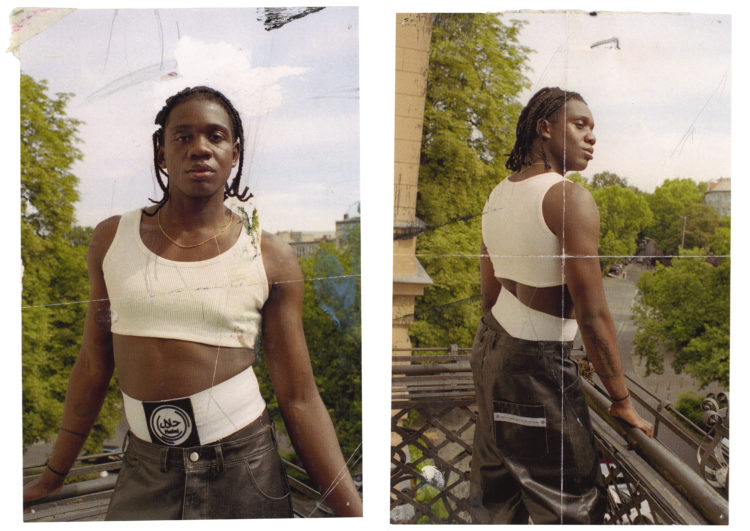 Top OFT VINTAGE BERLIN, underwear DON ARENTINO, trousers SADAK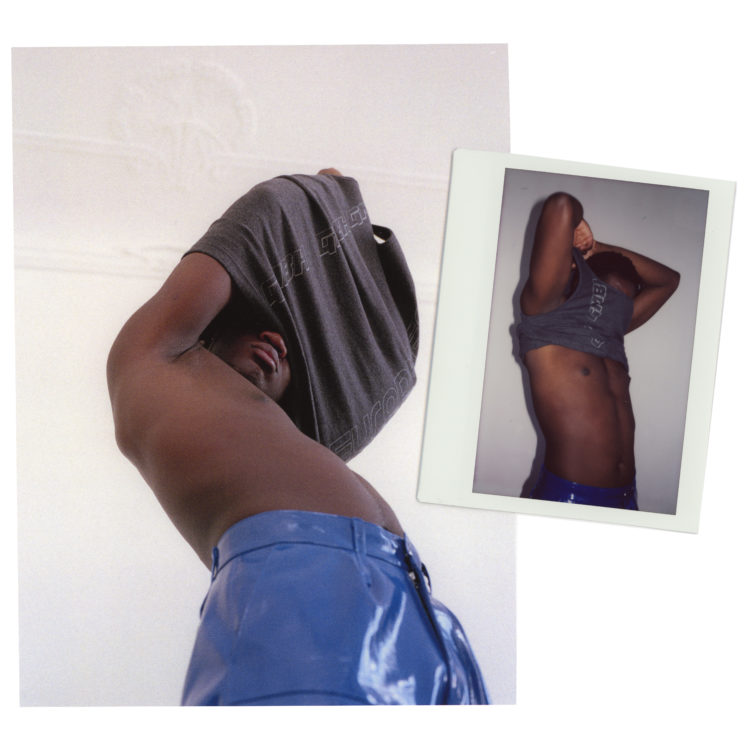 Top & trousers GMBH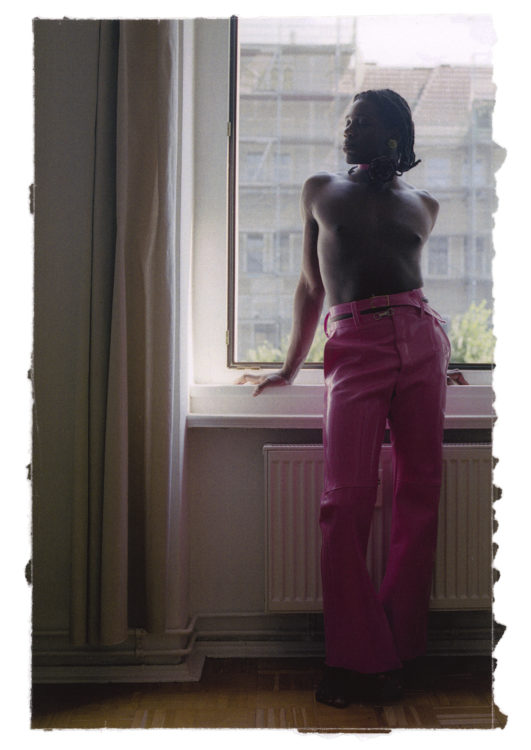 Trousers PREDRAG PETROVIC, accessories OFT VINTAGE BERLIN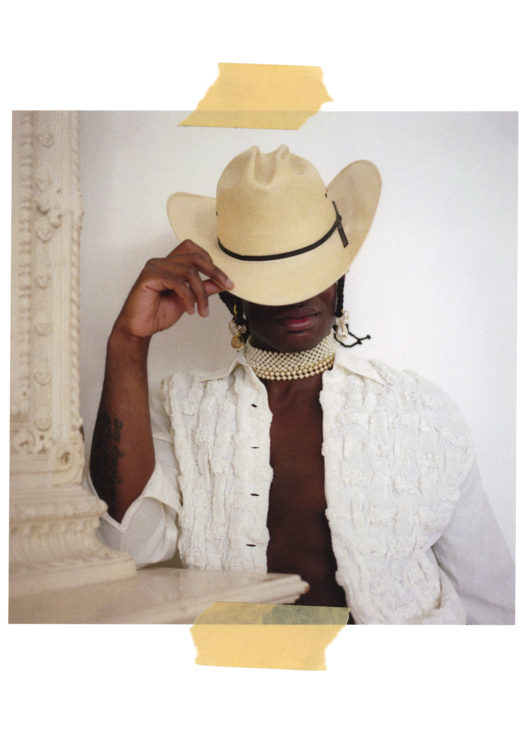 Shirt & accessories OFT VINTAGE BERLIN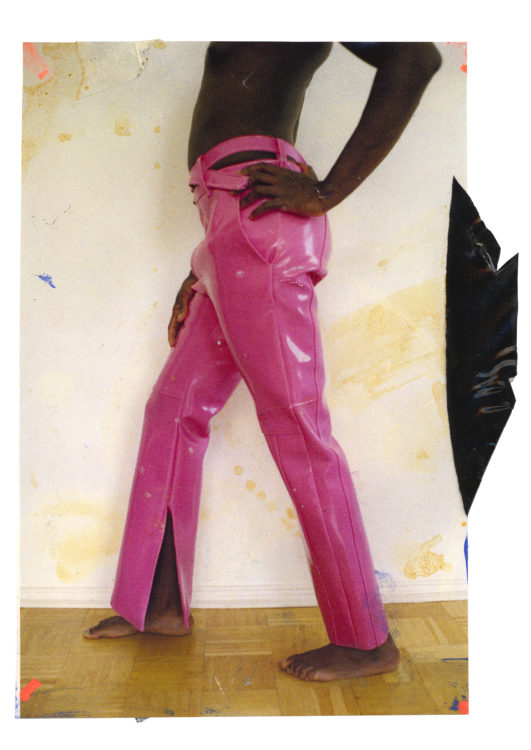 Trousers PREDRAG PETROVIC, accessories OFT VINTAGE BERLIN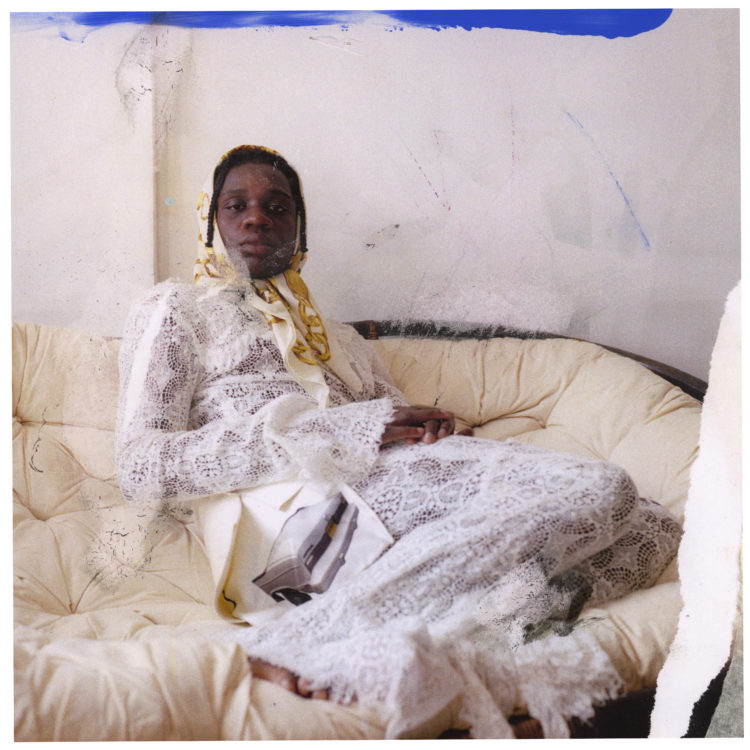 Bodysuit, boxers & shorts PREDRAG PETROVIC, silk scarf OFT VINTAGE BERLIN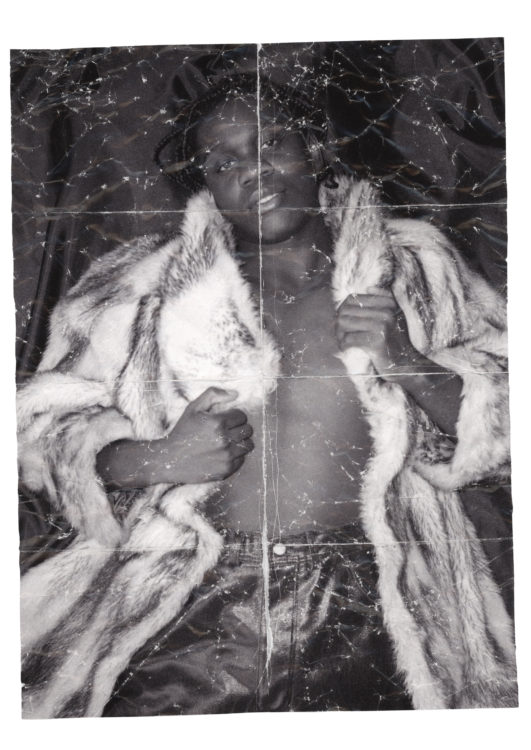 Fur coat OFT VINTAGE BERLIN, pants SADAK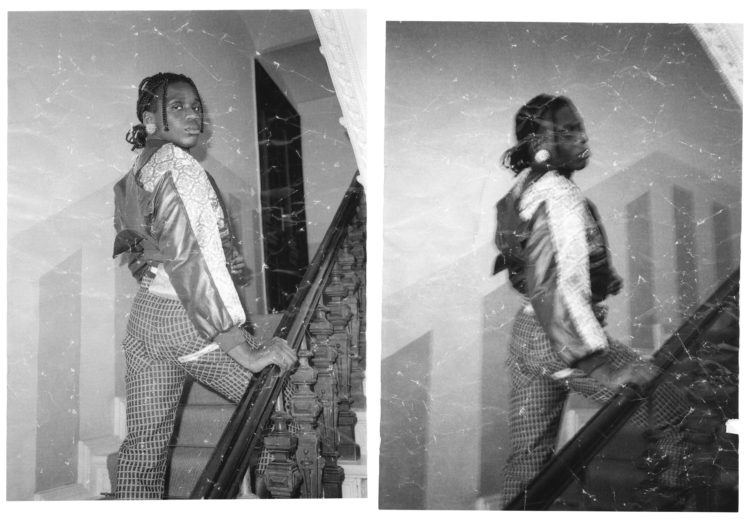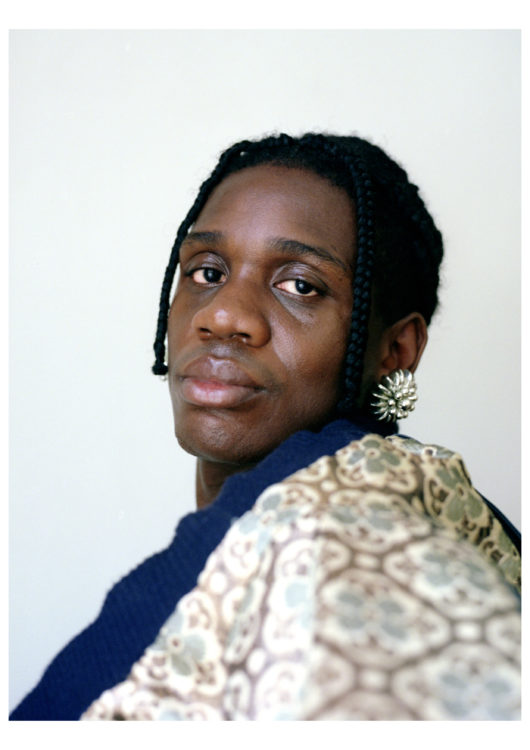 Jacket DON ARENTINO, earrings OFT VINTAGE BERLIN, pants SADAK (same for feature image)