If sweet instrumentals, funky electronics and experimental vocals are your thing, then Croatian band ROLO should be the next addition to your playlist. The three-man band from Split just dropped the music video for their latest track, 'SOL I POSTOLE' directed by Croatian photographer Bruna Kazinoti. We caught up with Kazinoti for a series of quick-fire questions to chat about the filming process and her own artistic practice.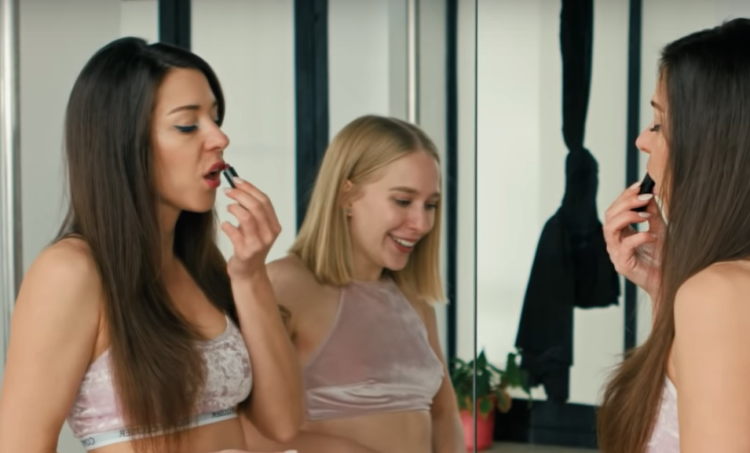 Tell me a bit more about the music video you just directed for ROLO? Where did the inspiration for the concept come from?
Well, my brother actually plays in the band and he knows that I work with digital photography so he asked me if I'd shoot the new video for them. It actually came at a perfect time because I already had an exciting idea. I'd been doing some research into pole dancing and was watching tonnes of videos on it. I ended up getting really inspired by the movement of the bodies and the shapes that appear when the women are on the pole. I did a photoshoot in the Star House Pole Studio in Croatia and it was then that I realised it was the perfect setting for the music video as well!
Have you worked with any bands or musicians before?
I have done photoshoots with producers and singers but never a music video, so I was super enthusiastic to get involved.
Do you have a preference when it comes to working either in video or photography?
I am still fairly new in the video realm and have a lot more to learn and develop. It's so different to photography and the results are fascinating – I have to say I'm enjoying both.
How did you get into photography in the first place?
When I was 14 years old my grandmother gave me a Zenit 35mm camera and really that was when I started shooting. From that moment on, I knew I wanted to study photography in more depth. I graduated in 2006 from the Royal Academy of Fine Arts in Antwerp, Belgium. My studies led me to so many editorial magazine shoots and opportunities with brands. I really just love what I'm doing.
Do you feel your work has a definitive aesthetic or do you try to convey a certain message through it?
Oh definitely, I believe it has a specific style. People usually say they can recognise my work without knowing that it's mine. I like that.
Generally my work is inspired by my own personal inspirations. I try to convey messages but if they're not received or understood well I tend not to care – as long as you feel something from them, then I'm fulfilled.
Are you working on any other exciting projects?
Yes I'm actually working on quite a few projects which you'll have to stay tuned for!
See more of Kazinoti's work here!