In today's climate, where statements of protest define our collective vernacular, shouted in their masses to millions around the globe in the form bitesize hashtags, resilience is a way of life. And for French footwear brand Palladium, it's an ideology laid bare in its DNA. Since flocks of fearless protestors took to the streets of Paris in '68 kitted out in the now-classic Pampa shoe, Palladium has been reinforcing the spirit of rebellion one fearless step at a time.
For many, a new year means a new identity, reinventing oneself according to aspirations, but for Palladium 2019 is about reaffirming the brand's enduring ethos—and emboldening others to put their boldest foot forward. The brand declares its most distinguished silhouette, the Pampa, as the 'uniform of the people', in homage to the unreserved audacity of today's socially conscious youth.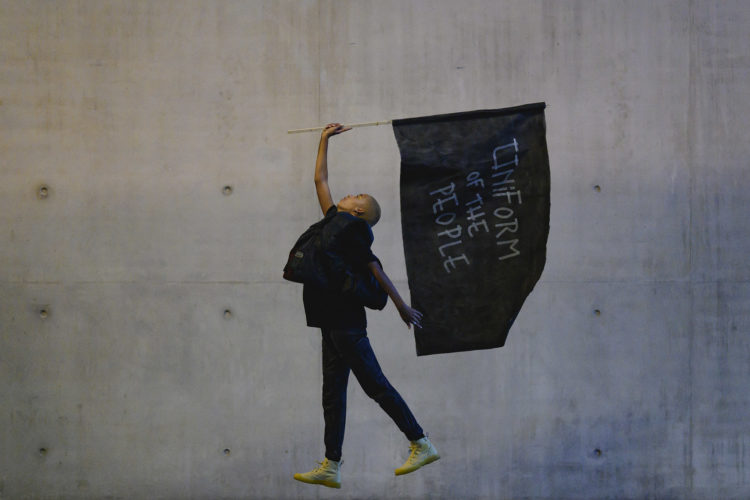 The candy-coloured Pampalicious speaks to the rainbow tinged equality seekers in us, designed with a nostalgic bubble gum aesthetic—equipped with rubber gum soles and lace tips—reminding us of the rose-tinted way we used to see the world, and how we're obligated to strive for change. And Palladium is changing too. Responding to the demand for ethical, environmentally conscious design, the brand's signature style is given an organic update, built with organic canvas, biodegradable plastic, recycled rubber and a cork-laminated insole.
And the third and final 2019 reboot (if you'll pardon the pun) is the PAMPA TC, geared towards those who dare to disrupt the status quo. Informed by the military background of the brand, Palladium's revisit to this classic style is a celebration of protest spirit.
Find out more about Palladium's newest collections here.