As they release their hotly-anticipated third album, LISA-KAINDÉ and NAOMI DÍAZ reflect on ten years of music making, and the attitude that defines the new IBEYI era, captured in a '90s beauty ad-inspired editorial for An Issue of Taste.
When Lisa-Kaindé and Naomi Díaz come together, it's like magic. The twin sisters, better known as musical duo Ibeyi, have been sculpting their unique, soul-stirring sound for almost a decade—and on the cusp of their third album, Spell 31, a whole new audience is about to be bewitched by its beauty.

"I feel like the world wasn't ready for Ibeyi when we started," says Lisa, reflecting on the pair's eponymous debut, released nine years ago on XL. "For us, it was normal music, but for others it was quite niche—people thought we were weirdos."
At 18, the duo were writing songs about death—mourning their father, legendary Cuban conguero Anga Díaz (of Buena Vista Social Club and Afro Cuban All Stars) and older sister, Yanira. At 20, Lisa sang about discrimination in 'Deathless'—reliving her own experience of being racially profiled by police on the Paris subway as a teenager. 'No Man is Big Enough for My Arms' was a response to Trump and the degradation and sexualisation of women, but before #MeToo. "At the time, the comments were like, 'why do you hate men?', and we had to defend ourselves. I feel like things are finally catching up."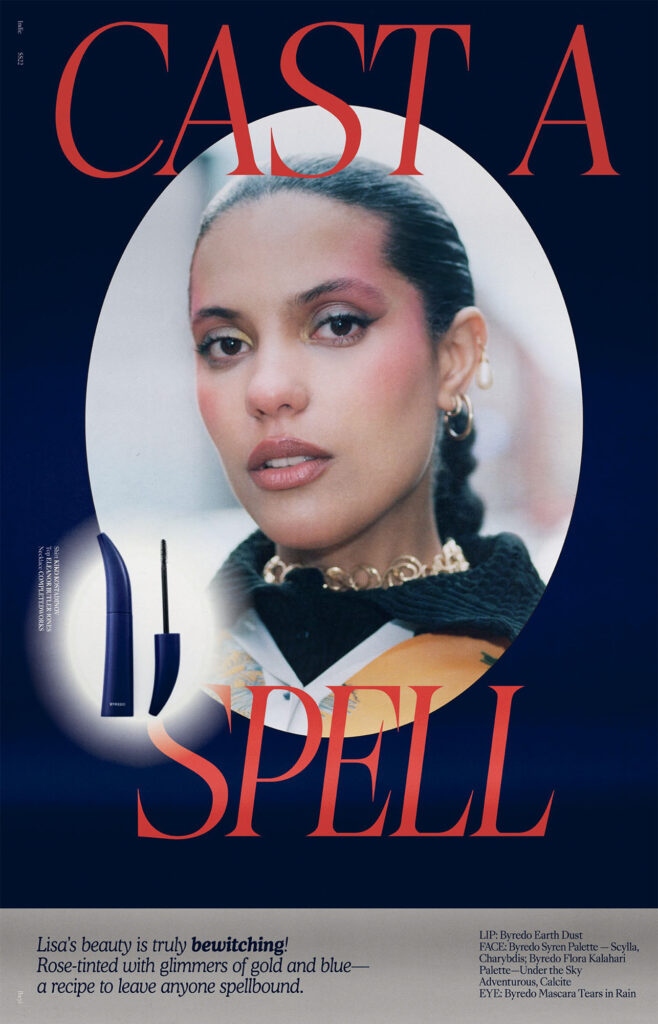 Though ever evolving, Ibeyi's sound is characterised by driving rhythms—courtesy of Naomi, who plays the cajón like it's an extension of her soul—and the poetry that pours through Lisa. Emotion translates into haunting vocals, in Spanish, French, English and, when it feels right, Yoruba—the West African language of Ibeyi's ancestors that was brought to Cuba with slavery.
Ancestry is a pertinent theme throughout Ibeyi's œuvre—from the more immediate influence of their father's percussive genius, to its connection with Yoruba culture first introduced to the twins by their French-Venezuelan mother (and manager). 'Made of Gold'— Spell 31's impassioned first single featuring Pa Salieu—mourns the worldly ancient knowledge and power that perished with witches burned at the stake.
And the profound personal loss that sparked Ibeyi's inception began a process of healing that has continued through everything the pair have created since. If Ibeyi was an album that processed the pain of the past, and Ash focussed more on the present, then Spell 31 is an album about joyful, collective healing. "It's welcoming," says Naomi, "And I think it comes in an amazing period. It's been a rough couple of years, and people need to heal."
As they prepare to tour for the first time since the pandemic, the twins join INDIE over Zoom from Paris. They are remarkably different ("'twins are the same' is a cliché", they chant in 'Sister 2 Sister')—Lisa is a romantic; Naomi more of a realist. Lisa prefers home-cooking and early nights; Naomi is the life and soul of the party. But the two understand each other innately, profoundly. Here, they reflect on ten years of music making, harnessing the power of their ancestors, and the attitude that defines the new Ibeyi era.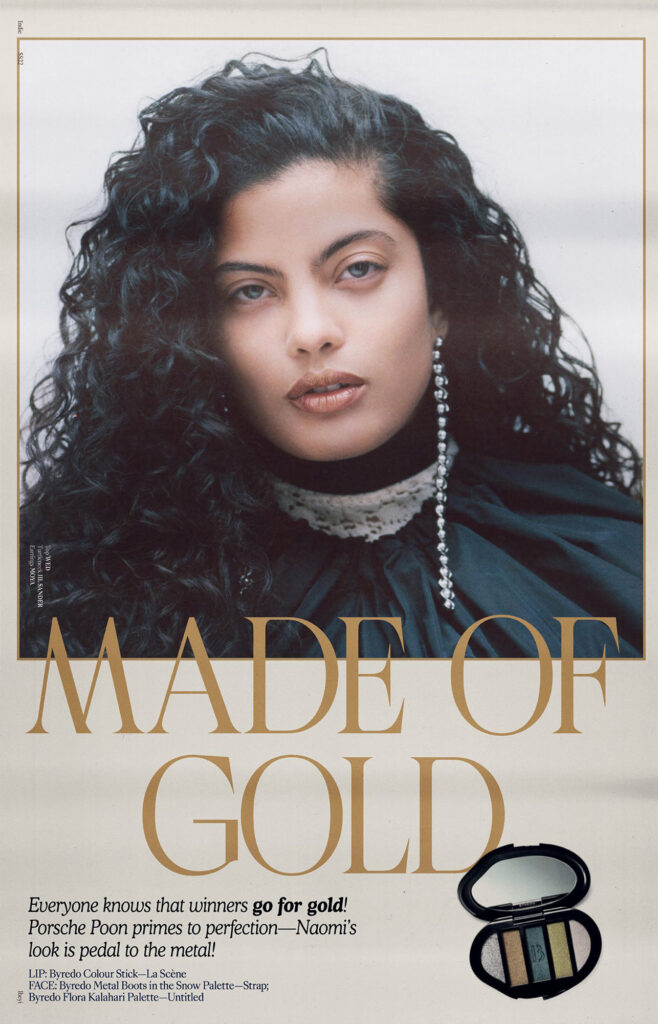 Congratulations, first of all, on the new album. When Lisa first played me 'Made of Gold', I cried. That happens so rarely to me.
NAOMI That song was the first one we made in the studio. It's so powerful. It protected us for this new Ibeyi era.
Do you remember the first time you felt like you had a really powerful, or visceral reaction to music?
NAOMI I think it would have been when we were really young. We were always going to see shows, because our mum worked in the music industry, and our dad obviously was a genius. We were always the youngest ones there. At least for me, it wasn't that I wanted to be like them, it was just joy.
LISA-KAINDÉ That's funny, because I was like, 'I want to be on this stage.' I would go to shows and I look at the people performing and feel this desire—like I'm supposed to be up there with them. I still have that. But I think the first time I was conscious of having real emotion was with Mozart. Our grandma used to have The Magic Flute, and I remember listening to it with Naomi…
NAOMI All the time.
LISA-KAINDÉ We would make a boat out of two sofas, and sleep inside. We'd start falling asleep, and then they would transfer us to our bedroom and separate beds, and I remember consciously thinking, 'I don't want this to ever end—I want to stay here forever, surrounded by music, next to Naomi.'
NAOMI I really remember that. And also—and it was later on—but when Frank by Amy Winehouse came out. This album really hit me hard. It really took a toll on my heart.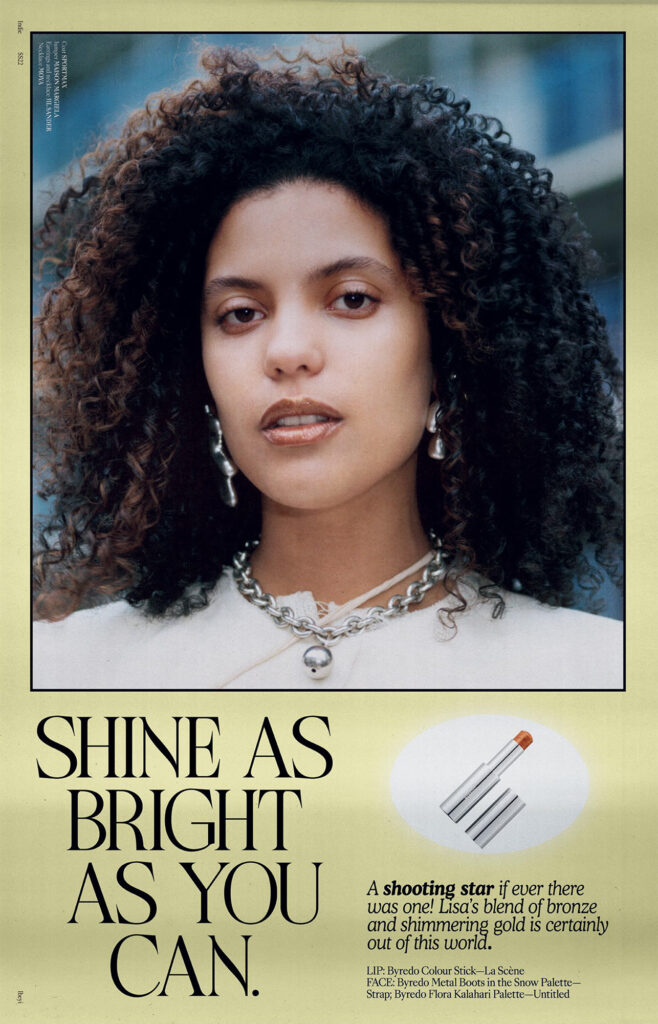 That album is incredible. And she was so young, you listen back and think 'how?' You were only 18 when 'River' came out—I remember you performing at Glastonbury. When you look back at those performances, how do you feel? How do you think you've changed?
NAOMI Oh god, we were so young. We're women now, you know— we were children. I mean, it's funny how you think sometimes you're ready and you're not. I think this is the thing that changed—now we know we're ready for what's gonna come. And we may be less unconscious, which is sometimes less good, because, you know, when you're younger you do things, and you don't really realise what you do…
LISA-KAINDÉ You're more naive.
NAOMI You're more naive, even though you know what you want. Or we at least knew what we didn't want, and we were really clear about it. Compared to a lot of women in the industry, we had a lot of luck.
LISA-KAINDÉ I think we deeply love ourselves more than back then.
Naomi Yeah, of course.
LISA-KAINDÉ I think that's a big one. When I look back, it's incredible what we achieved without much self love. But obviously, we loved each other. So that held us together and allowed us to be creative and to uplift each other. I think we trust and love ourselves more. We accept ourselves more.
When you listen back to your first album, nothing about it seems amateur—nothing seems naive. Even the visuals and conceptual world that surrounds it—I remember that 'River' video so well, it was incredibly ahead of its time. From that aspect, you always seemed very aware of what you wanted to do and how you wanted things to be communicated.
NAOMI Yeah, I just think we lived through tough stuff—like a lot of people, but maybe earlier than other people. We were naive in the sense of like, self love, or not really realising what we were doing at the time. But I think in some subjects, we were really grown.
LISA-KAINDÉ Funnily enough, we weren't naive when it came to the visual side of things. We had really deep conversations about this.
NAOMI Lisa didn't want people to see her for so long. So That's Why in 'Oya', the first video we put out, we barely see ourselves.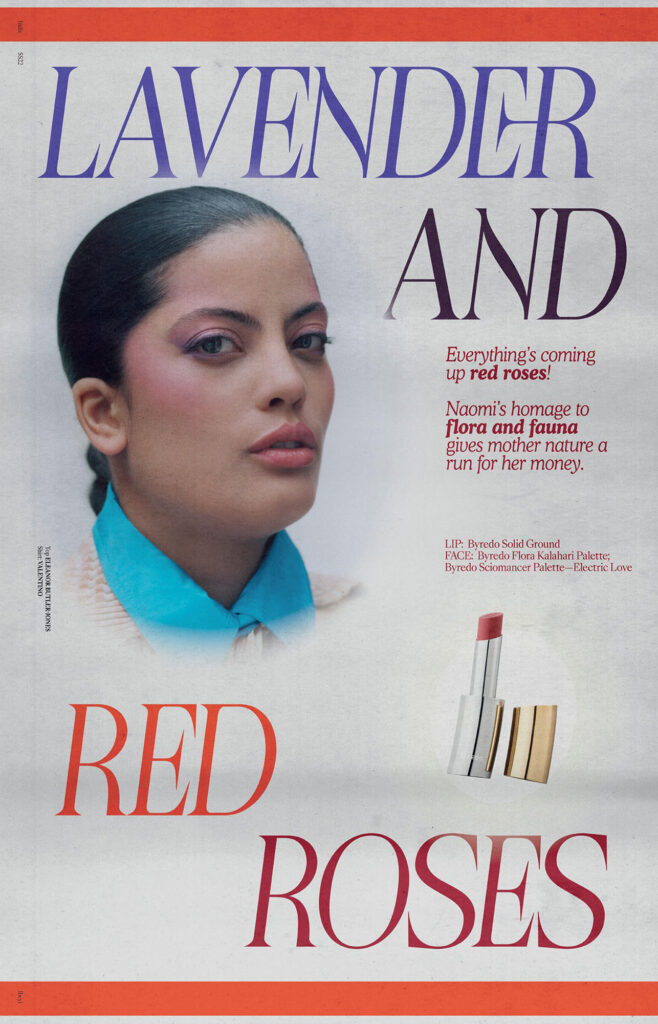 Why was that?
LISA-KAINDÉ I was conscious that at 18, your beauty is a tool, but it's also a big negative. I thought that if the first song we put out is a song where Naomi and I look cute, people are just going to talk about the fact that we look cute. I wanted people to take the music seriously.
NAOMI Sexualising women is a real thing. And I think when you want to be sexualised, you decide…
LISA-KAINDÉ It needs to be a choice.
NAOMI If you're gonna show your body, you show it when you want.
LISA-KAINDÉ And how you want. For 'River' I also knew I wanted water, I wanted it to be one powerful idea, one long shot. And Ed [Morris] came with this idea of submerging us one after the other. He said it and we knew it was the right thing. Funnily enough with the second album, I thought maybe I'm wrong with this, maybe I should allow other people to weigh in. We did some questionable music videos that I'm not proud of, that are not artistic, and that are not special to me. They're not awful, but they're like noise. They're not nice. They don't add anything. Except 'Deathless', I'm really proud of that.
It's amazing.
LISA-KAINDÉ That's Edward, too. He's a soulmate of ours. But at that time, I was not ready yet—to show my body. I didn't know how I wanted to be looked at in a mainstream way. Naomi was—that's why she looks beautiful in the videos, and she looks comfortable. And then you look at my face…. This album, finally, I was ready. And so the conversation was totally different. For us, each video needs to have a main idea and concept and a reference that comes from a deep place. Even if no one else knows what it means, we, Naomi and I, need to know. We need to feel like this is not just beauty, this is beauty with a spell under it. There's a story. And that's what we have been doing for this album. I think it's some of the best visuals we've done.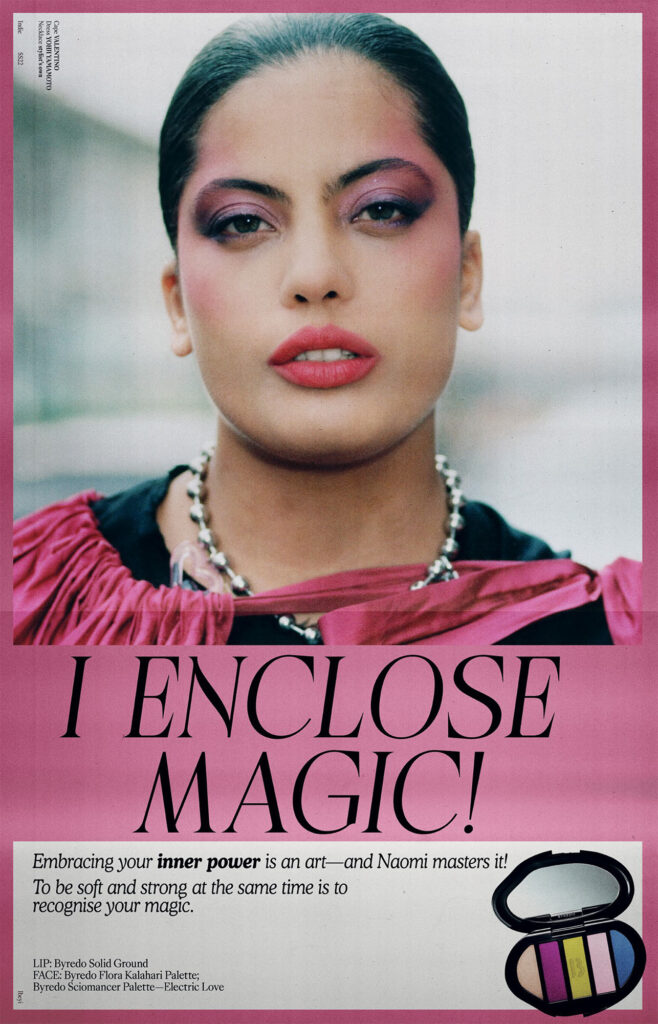 So for Lisa, this album marks you being ready to be seen. Naomi, this is the first time you're really singing. Do you think you were ready to be heard?
NAOMI I don't think I was ready before. In real life, I'm not really shy. But I didn't have enough confidence to do it before.
LISA-KAINDÉ You knew you wanted it. Because you asked me to write for you.
NAOMI The sound is probably also better now because the balance is really on point. I think for so long people were listening to the same voice, so this change is a great thing.
LISA-KAINDÉ It gives more dimension. When you hear Naomi alone and then me alone and then both of us suddenly, the ear gets less used to the voice which means it kind of catches you better.
NAOMI Yeah,and it's nothing. It's a new sound.

It feels very joyful.
NAOMI It's about positivity and healing.
LISA-KAINDÉ I would say the same. I feel like each song is about healing. And though they're all so incredibly different from each other, and have different vibes and different orchestrations, and different universes, they're all linked by the same feeling. 10 years have gone by and I've realised I have to be who I am—weird, mainstream, pop, indie, it doesn't matter. None of those labels actually define how tasteful, how beautiful, how interesting, or how meaningful this music we're making is going to be. It was a big thing to take that away and just create what makes you vibrate. And funnily enough, I started writing more pop songs than ever.
Spirituality and ancestry is something that underpins a lot of your writing. Is this something that's been a conscious decision?
NAOMI It's always been part of us.. I don't think we made a conscious choice to do that.
LISA-KAINDÉ We started writing music at the same time that we started singing Yoruba songs in the choir. So it all melted with each other. Singing was a way of connecting to the ancestors, to our dad, to Cuba, to ourselves. I don't think there was like a recipe. I think those Yoruba songs just came out of our mouths because they were supposed to. Actually in this album, there's less Yoruba than there's ever been…
NAOMI Because it didn't come and it's fine. We don't want to force the Yoruba in because it will be…
LISA-KAINDÉ Disingenuous.
NAOMI Exactly. I just think, you know, spirituality is in you. And it's for you. You don't have to talk about it. You just feel it.
LISA-KAINDÉ It's just weird to say 'I am spiritual'.
NAOMI And a lot of people do.
LISA-KAINDÉ Everybody that experiences a moment of pure presence of body and mind is spiritual. And that could be when you go for a run, when you have sex, when you sing in front of a crowd, when you dance in your kitchen, when you hug a friend, when you cry in your bed. There are millions of ways of being that present. I definitely think people are trying to be more spiritual because these are hard times, and in hard times, having faith is one of the strongest things a human being can have.
Totally.
LISA-KAINDÉ This, for us, is also an album where we want to open up and touch more people.For so many years, we were more closed somehow. These two years really made us feel that we were ready to be open to different universes.
It feels like the world is kind of opening up to you as well—like it's coming back around. I wonder if that's something that you feel as well?

LISA-KAINDÉ I feel like it's like this. We both are coming towards each other.
Photography PHILIP WHITE
Styling KATAMBROZIAK
Hair JAMES CATALANO using COLOR WOW
Make-up PORSCHE POON using BYREDO
Talent IBEYI
Production ARABELLA KEMP
Photography Assistant CHRISTOPH LANGENBERG
Styling Assistants ADA MATYLDA, EMILIA JABLONSKA
Hair Assistant JONATHAN DA SILVA VILLAREAL
Makeup Assistant ELAINE LO
Production Assistants AISHA KEMP