'Heritage' means different things to different people. To vintage fashion connoisseur Pola Fendel, "it's a black velvet dress from '80s NYC, a dimple on the tip of my nose, and a feeling that might best be called responsibility." To dancer Lucia Cabrera, it's about growing without forgetting your roots.
In fashion, heritage is a term that not only pays homage to the past, but that's used to signify a brand that stands the test of time—that remains relevant in spite of cultural and societal flux. It's a concept that inspires Fendel in founding secondhand fashion store Kleiderei in Köln. And it underpins Wrangler's latest campaign, celebrating the 75th anniversary of the truly heritage American denim brand. Aptly named Ride of Life, it looks back at the brand's pioneering roots and draws inspiration from those who live by their own rules, embracing free-spirited style, independence and adventurous optimism.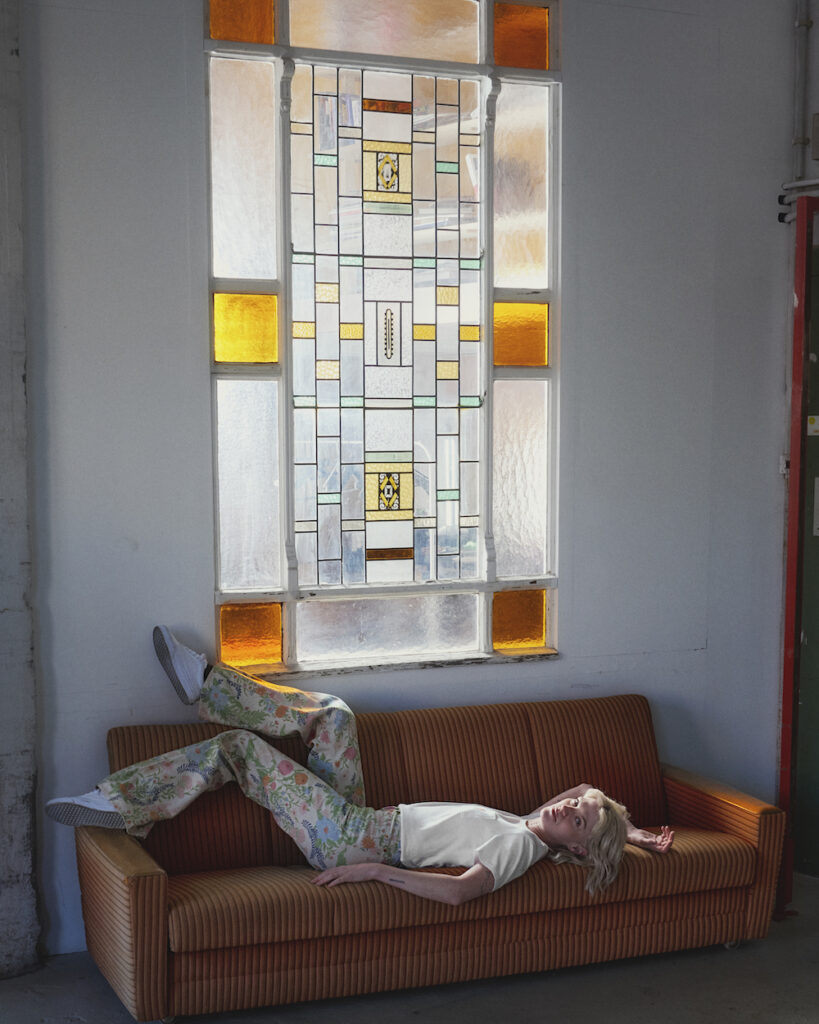 Many things can be inherited—from clothes to character traits; facial features to taste in food and films. Personalities and preferences are often a product of impressions left on us by kin, companions and wider culture. For Fendel and Cabrera, it's felt pertinently in parental relationships—both value their mother-daughter bonds, and celebrate the lessons they've learned from the women who raised them.
"My mum has always been supportive of my passions and never projected her way of life onto me," Cabrera explains. The apple didn't fall too far from the tree in the end—she spent her childhood playing in the Kreuzberg dance studio her mother owned and taught at, and is now a part of the international House of Gucci, as well as teaching pole dance in Berlin. "There is stigma that comes with pole dance—and feminine gender expression as an artistic tool—which is why I'm incredibly grateful that my mum never judged me or saw it as anything which it is not."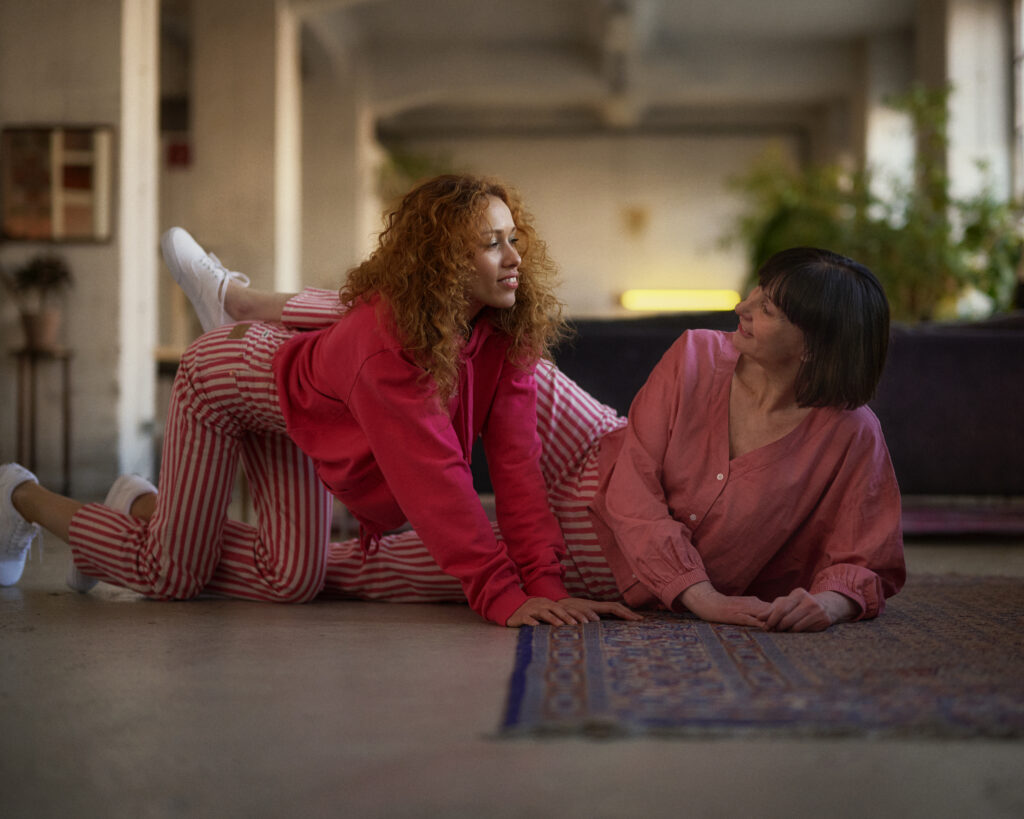 Captured alongside their mothers in Wrangler's SS22 collection—which features legacy-inspired denim, the brand's best-selling Wild West straight leg fit, and is inspired by the iconic aesthetics of Americana—Cabrera and Fendel reflect on the wisdom their mothers have imparted on them, and the confidence they've instilled in them.

"My mum has inspired me to look for meaning," Fendel explains. "To try to be able to make a difference, not in a cheesy but very pragmatic way. She taught me Peinlich gibt's nicht ('embarrassing doesn't exist'), which is actually really soothing when you're 14 and you go crazy about maybe having typed the wrong text message to your crush."
"When I was little, my mum would take me on work trips with her a lot," Cabrera remembers. "I'd be so proud seeing her on stage with the spotlights on and the theatre cheering after they finished their routine." And her pride has only evolved since. "My mum was the first one in her family to go to therapy," she says. "And I think that really spared me, indirectly. Accepting what is and prioritising yourself and your loved ones is beautiful and something I'd like to learn and practice more."

Just as Wrangler's Ride of Life campaign was conceived to celebrate courage and living life to the full—"whoever we are, whatever stage we're in and no matter what life throws at us"—so are Cabrera and Fendel fulfilled and uplifted by their mother-daughter bond, and go together on their own ride of life.
Shop Wrangler's SS22 collection online here.
Paid partnership with Wrangler.
Photographer VINNIE LIAZZA
Styling SERENA POMPEI
Make up LEE HYANGSOON
Hair MASAYUKI YUASA
Photo Assistant ANTON GARTUNG
Styling Assistant MIMI KRTINIC RONCEVIC