When Swedish ceramicist Siri Skillgate started her pottery business, it was an experiment. Dum Keramik—the Stockholm-based brand characterised by distorted smiley motifs and painted vases with rough around the edges—was a way of trying to work as sustainably as possible, by producing everything with one set of hands.
Though it was founded scarcely two years ago, Dum Keramik has already made a name for itself—not only in Sweden, but much further afield. You may have seen Skillgate's deformed face-adorned plates in Coeval, the custom vase she made for Spanish fashion brand Bimba Y Lola in Dazed, or her spotted her sell-out collaboration with Copenhagen-based artist Maria Lenskjold. But the brand's latest collaboration is a true winter warmer. To kick off this festive season, Skillgate has teamed up with the UK's favourite premium gin distiller, Hendrick's, to craft a limited series of unique handmade mugs—ideal for serving your favourite festive tipple.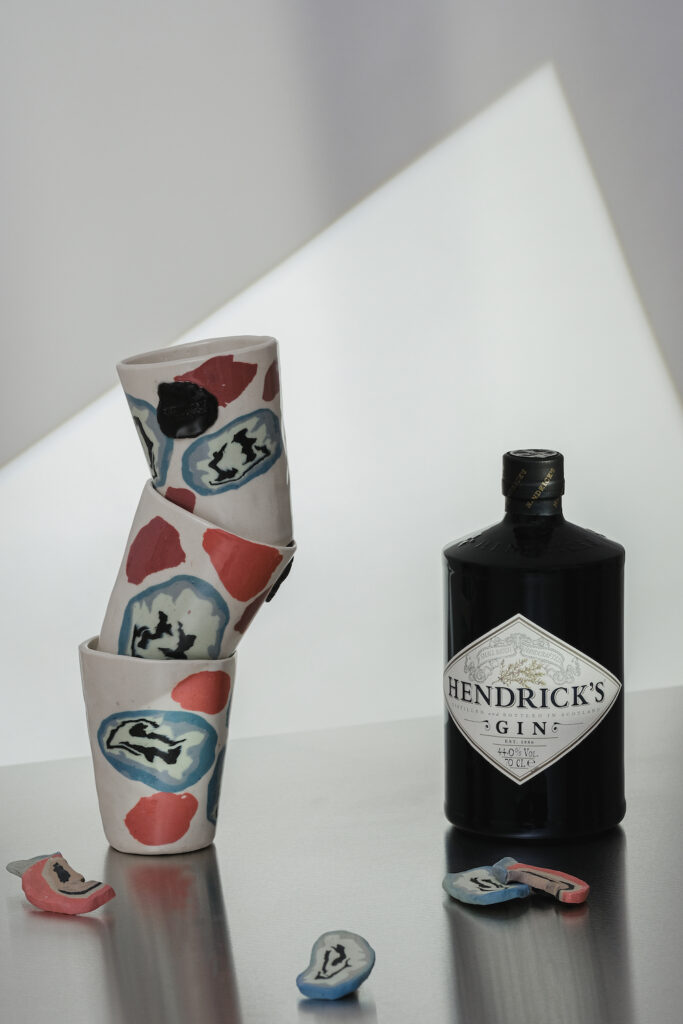 As Hendrick's serve up an abundance of seasonal cocktail inspo, (heavy on the festive cheer) its Dum Keramik collaboration provides the mugs to match. The Hot Spiced Apple—a beverage equally suited to Christmas carol concerts as it is "Scandalous Soirees"—is right at home in Skillgate's handcrafted cups. There are 12 sleeps til Christmas, but with only a limited number of mugs available, don't sleep on this collaboration.
What are you waiting for? Fill your cup at HendricksGin.com
Photography IGNANT PRODUCTION
Paid partnership with Hendrick's Gin.