Kiani del Valle is a master of movement in more ways than one. Hailing from Puerto Rico and now based in Berlin, her migration inspires bodily movement, and her movement moves many. del Valle shape-shifts, contorts and morphs to convey emotion and truth—using dance as a vessel for expression.
Fresh from the release of LOTIC's latest video, her debut at Sonar +D, and performing with fellow Berliner Lyra Pramuk at Atonal, we caught up with del Valle to talk self-fulfilment and life in motion. In light of Reebok's new collection, celebrating independence and courageousness, the dancer wears Reebok Club C Double Geo, and the collection's blend of cotton basics, power suits, and—designed for confidence and comfortability.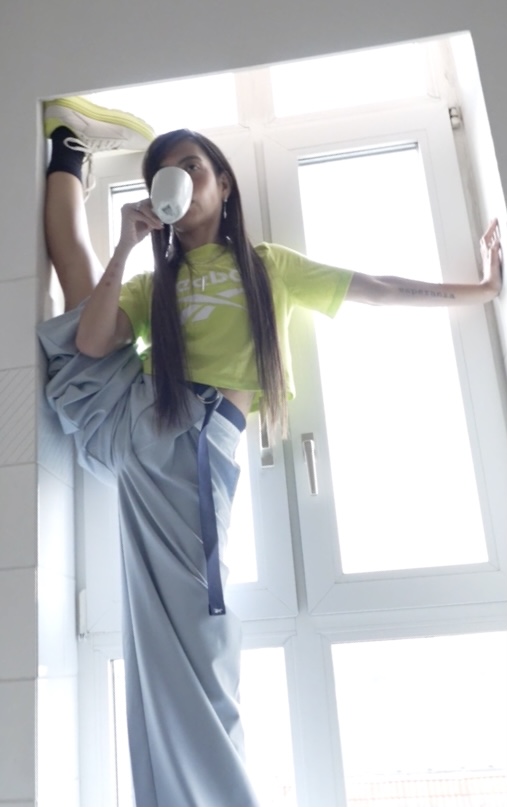 How do you set a work in motion? What's your starting point for a piece?
The starting point for any piece is always provoked by either a visual reference, situation or visceral feeling. I take that and create a sort of visual bank where I gather images, videos, scenes from movies and often record pedestrian people in the street… all the things I gather in my visual banks amplify that very feeling that inspirited me initially. From there the next step is always improvisation and from improvisation I start keeping what works and not for my concept.
Reebok's new collection embraces the spirit of self-confidence. When do you feel most confident—in a work and in yourself?
When I am speaking the truth with words or with movement language. I learned how to not let my voice shake and my heart and soul get too nervous of the truth. Staying truthful and authentic have added a lot of boldness not only to my work but also to the women I am becoming on a daily basis.
Can you recall the first piece of art that had a really visceral impact on you?
When I first saw ''BIP'' by Marcel Marceau. It was the first time in history the tragicomic mime made it to Puerto Rico. My mum took me to the national theatre of San Juan to see him, I was seven years old. I was so impressed with his use of emotion and body language without words. In 60 minutes he taught be so much about the pain and sorrow of this world… It was breathtaking.
Your art is both instinctive, yet academic—how much does your study and consideration of dance, its history and the way it is perceived by different audiences inform the way you approach a piece, compared to improvisation?
I think everything that has been part of my history in this planet ends up some how taking shape or form in my works. In that sense I think my creative process is a mix of anthropology of the self with the use of fiction witch allows me to expand and and grow within some concepts. When it comes to the way audience perceive my work that really has nothing to do with my process. I make the work because if I don't do it I will probably die of depression. If it connects to someone in a good or bad way I have done my job, but that does not dictate my intuition and instinct to create dances.
Place, space and migration are all defining themes in your work and practice, and your life—moving from Puerto Rico to Berlin and travelling around the world. In what ways do you shape-shift and adapt yourself/ your work depending on place— and what aspects are most uncompromising?
I think mainly staying curious, creative and playful allows you to shape shift and adapt to different places. I ofter also change my route or get lost on purpose that allows me to discover new things. And apart from that food! Getting to know the food places around you, the food of the place your visiting, sharing the food you love with others—you can't go wrong with that.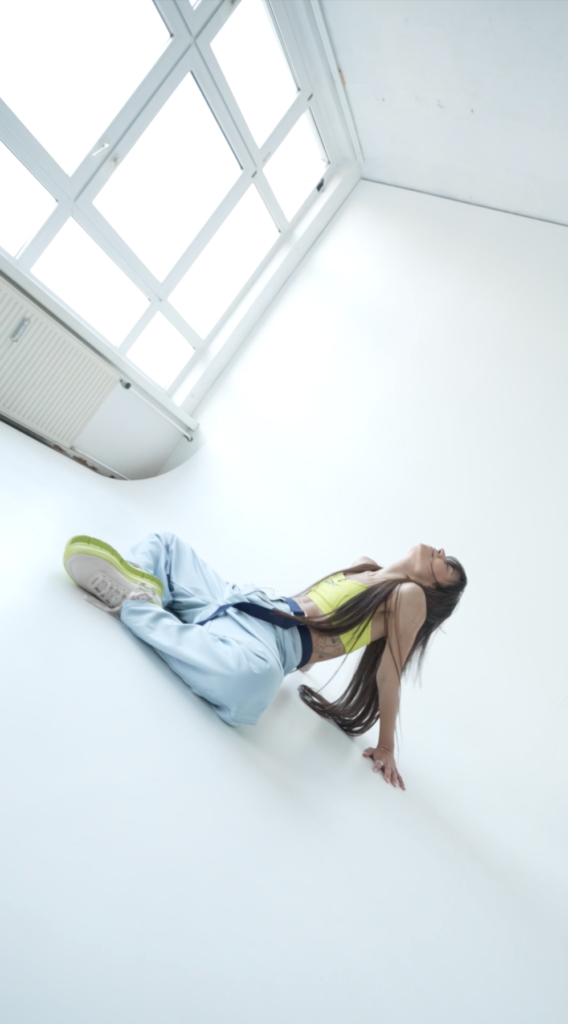 How do you approach costume/clothing in your work, and how does that differ from project to project?

This is always such a fun part. Clothing completes the shape and form of your character. I am quite spontaneous with it. Sometimes I have something very clear, other times I know there's a specific stylist or designer that will help me get there. Without costume the work will never be the same. Unless your character is naked of course
What's the last album you listened to from start to finish?
ANTIFATE by ZIUR on PAN RECORDS BERLIN – shout out to the fam!
Reebok's new collection is available online now.
Paid partnership with Reebok.