What is an acting career but a dream persevering? Spanish-Dutch actor Milena Smit landed her first modelling gig at age 15, and knew instantly that she wanted to be in front of a camera. She appeared in various music videos and short films over the course of the next few years, and had almost given up on dreams of being on the big screen, until luck stepped in. Director David Victori stumbled across one of her Instagram posts, and cast her in a feature film role he had been trying to fill for six years. Its release catapulted her to fame. Since No matarás, Smit has caught the attention of many—from becoming the face of María Escoté's Desigual collaboration, to being hailed as Pedro Almodóvar's latest muse. She's set to star alongside veteran A-lister Penelope Cruz in the world-renowned director's upcoming film Madres Paralelas.
"I CHALLENGE MYSELF TO TELL STORIES WITH THE SAME RESPECT AND DELICACY WITH WHICH THEY HAVE BEEN WRITTEN. THIS IS—IN MY OPINION—THE MAGIC OF CINEMA"
"Pedro has a very beautiful way of seeing," says Smit, "and a deep sensitivity when it comes to writing scripts and characters." The Spanish director has long championed complex, deeply moving female protagonists in his work—from his 1988 comedy Women on the Verge of a Nervous Breakdown, to emotional, highly-decorated dramas like Volver and All About My Mother, the latter of which has won more awards and honours than any other Spanish film in history, both domestically and internationally. Themes of passion, desire, family, and womanhood run deep in both his short films and his features, which almost exclusively feature female leads—a tradition that Madres Paralelas follows.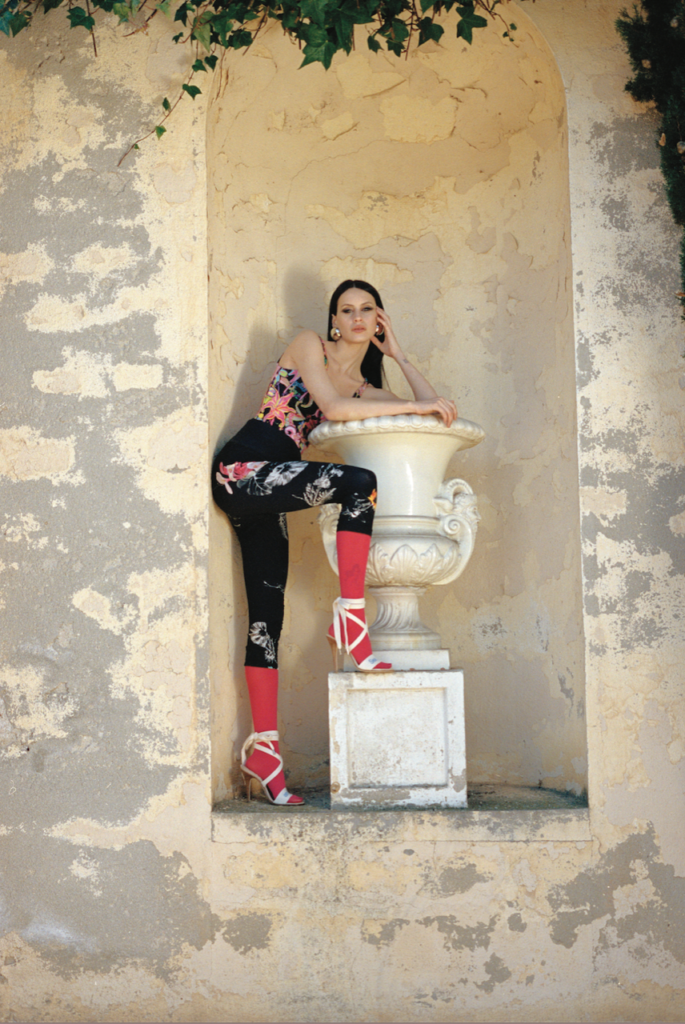 Following the lives of three mothers who give birth on the same day, Madres Paralelas is quintessential Almodóvar in its powerful and nuanced depiction of women. Smit plays one of the three mothers, alongside Cruz and Aitana Sánchez-Gijón. Tracing her own acting lineage through legendary performance coaches Cristina Rota and Bernard Hiller, who have worked with Leonardo DiCaprio, Cameron Diaz, and of course Cruz, it's perhaps unsurprising that Smit has managed to hone her character work to a degree that has so captivated Almodóvar and her on-set contemporaries. "I feel very lucky to work with actors with such brilliant and prestigious careers," says Smit. "I feel that every day I learn something new from them as professionals and as human beings. I never thought I could exploit that talent that was hidden inside of me in such a beautiful way."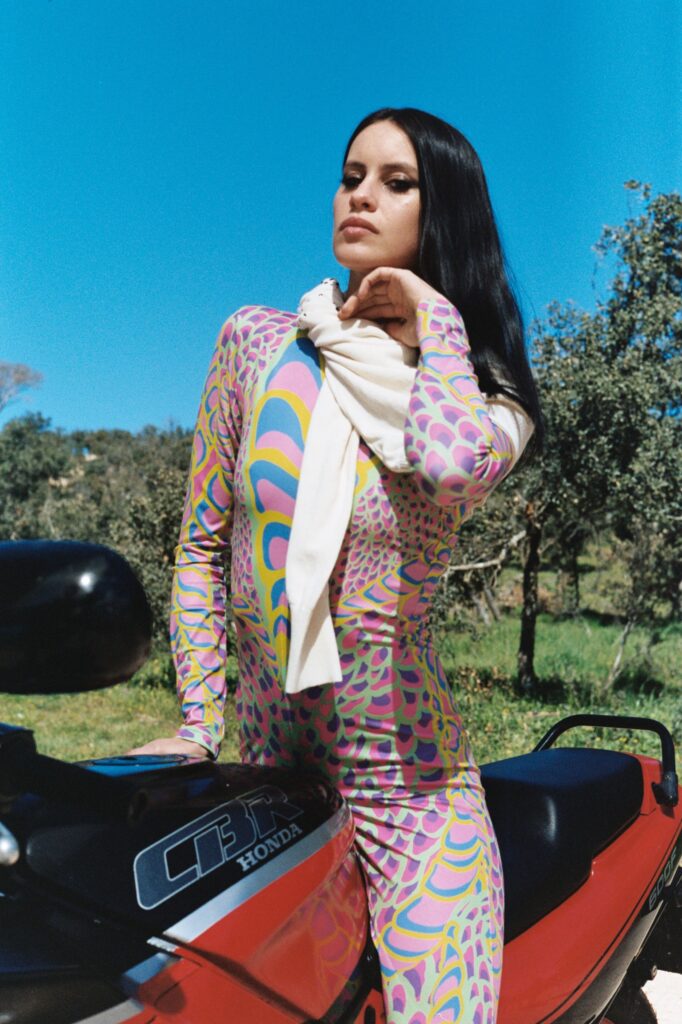 In the exhilarating and exhausting transition from short films to feature-length work in No matarás and Madres Paralelas, in-depth character work has been the biggest challenge for Smit. "For me, the most important thing is to know the character and to learn to live and empathise with what they are experiencing. I've been lucky enough to work with directors who care about treating the character with great sensitivity—I think that's the way to make it yours. I somehow feel like I make it my own. That's why, when I'm shooting, the only thing I want is to enjoy the experience and give life to all that previous work."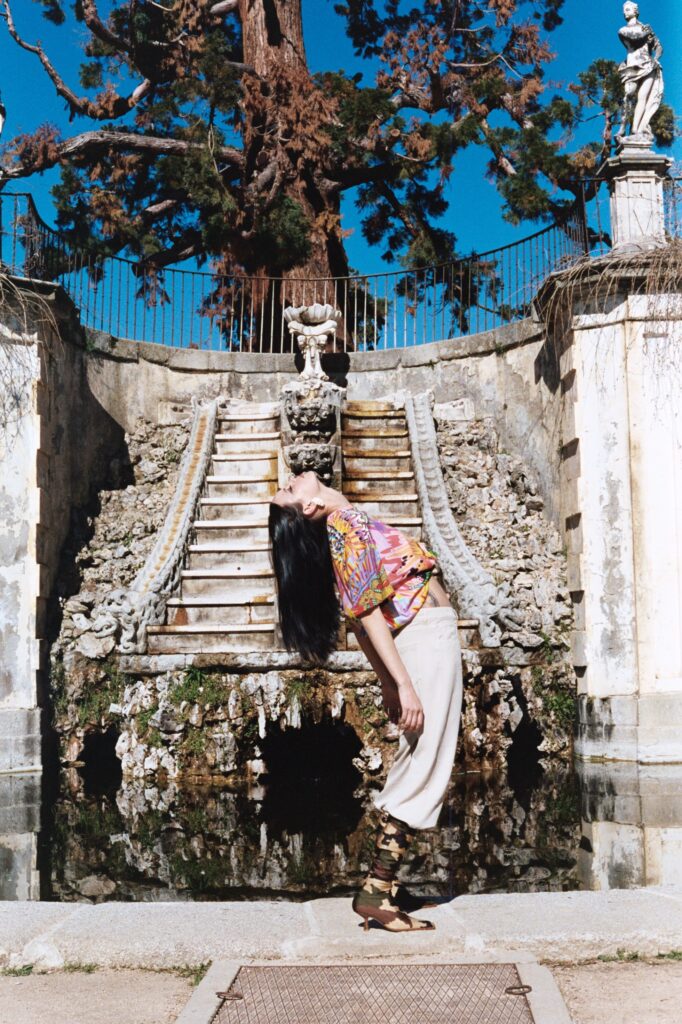 The demands of a budding actor can be taxing, especially in an entertainment industry known for being relentlessly cut-throat and endlessly invasive for women. "Personally, what worries me the most is privacy," Smit says. "That's why I try to have my personal life for myself… I also  try to take care of the people who surround me, keeping moments with them alone and without exposing them publicly." On the other hand, the world of cinema is intensely inspiring to Smit: "Everything related to art is what makes me feel good." Being surrounded by luminaries of Spanish cinema like Almodóvar, Cruz, Julieta Serrano, and Rossy de Palma, the 24-year-old Smit has received plenty of advice, the best of which has been "to live the present. I think it all comes down to this in this life. Thinking about what will happen in the future only generates anxiety and does not let you enjoy what you are doing right now."
Smit's biggest inspiration for the emotionally-entrenched character work she does today was largely sparked by the performances in Paul Thomas Anderson's The Master (2012). "I was very impressed by the work that Joaquin Phoenix and Philip Seymour Hoffman do." In transitioning from modelling and short films to longer works, she says of her body of work,"I am very demanding with myself and I challenge myself everyday to improve, to tell stories with the same respect and delicacy with which they have been written. This is—in my opinion—the magic of cinema. I would love to continue working with directors and actors that I admire and discover those who are yet to come and who have so much to tell." And as for being called Almodóvar's muse? "I think what makes this profession beautiful is that both of us are able to have wonderful experiences. The work each one of us does is completely necessary. That's why I try to do my best to bring affection to the character that has been given to me, just the same way that Pedro does."
Photography TERESA CIOCIA
Styling RACHAEL RODGERS
Featuring MILENA SMIT of CRAM TALENT wearing DESIGUAL x MARÍA ESCOTÉ COLLECTION
Hair and Make-up REBECA TRILLO-FIGUEROA at X ARTIST MANAGEMENT
Executive Producer PIA AHLERT
Local Production MARÍA RUBIO
Photography Assistant JACOPO CONTARINI
Styling Assistant IVÁN ALARCÓN MATÉS