2020 was a bad year for many things, but was it a good year for fashion? As this unprecedented year draws to a close, fashion connoisseur, designer and Instagram sensation Willy Ndatira aka @williamcult runs through 20 of the most significant style moments from these 'uncertain times.'
1. Dior's bow-down to Judy Blame
The influence of Judy Blame is still being felt, and this was the chicest interpretation of his work yet. The collection was beautiful, Kim Jones is teaching a whole new generation of young guys how to dress. Some people in the industry have called Kim the new Karl Lagerfeld, and they're not wrong. 
2. Vetements 'star-studded' AW20 show
Vetements predicted the Fake Melania Trump conspiracy theory with this casting. We're living in a time where truth and media do not automatically go hand in hand—people can pick what's real in the same way they pick a coat or bag. This is casting as a hoax. 
3. Raf meeting Miuccia

The most awaited show of the season. You could tell which ideas were Raf's and which were Miuccia's. It felt too much like the surrealist drawing game 'Exquisite Corpse' where a folded piece of paper is passed around and each person draws a part of the body without knowing what the other one drew. At the end you open the paper and you have a body with distinctive parts and styles of drawings. I think the goal is for both of them to merge their ideas and create a new Prada look. But this is season 1 let's give them time. Maybe they need to hang out more often. 
4. Harikrishnan's inflatable fashion
These pants went so viral that they ended up in my family Whatsapp group, where no one works in fashion. They demanded an explanation: I told them fashion isn't always about wearable clothes but also ideas and concepts. Looks like the one way to go viral on the internet at the moment is to inflate things, last year we had CSM graduate Frederick Tjaerandsen graduate collection which had inflated bubble dresses. The worst thing I heard about Harikrishnan pants is "this is what pants would look like if they could trap farts." 
5. Supreme's edible collab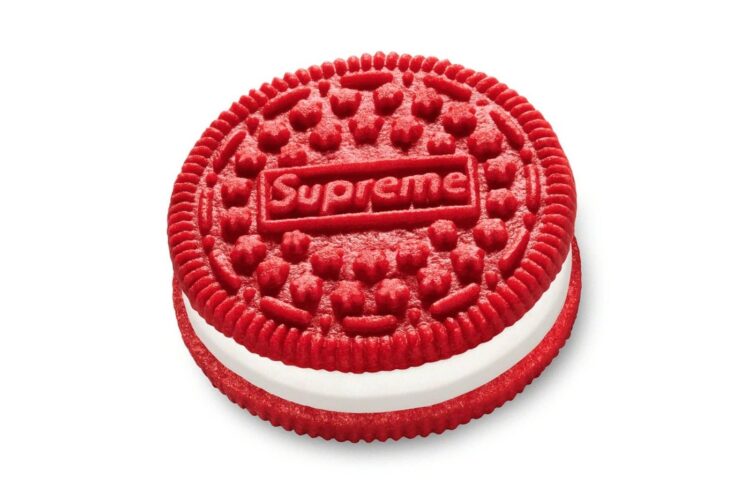 I feel like food collabs are the new frontier for celebs and brands. In 2020 you could eat your Travis Scott McDonald meal and have a Supreme cookie for dessert. Cardi B should collaborate with a pasta brand and release 'Carbs B' pasta with a WAP sauce.
6. Balenciaga's AW20 apocalypse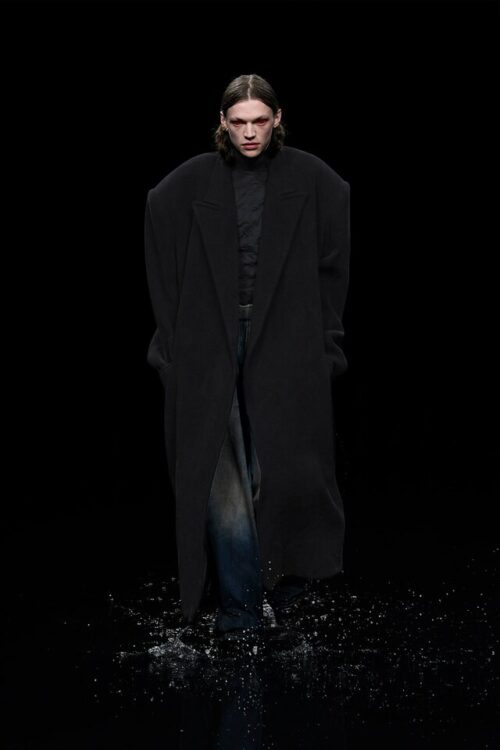 Great show, amazing set design. It made me think of the '90s and 2000s era, when people had mega shows with narratives like Alexander McQueen's. I like that Balenciaga is often quite dystopian but also realistic. In this case by showing models going about their daily life in a flood similar to news images of tourists shopping in Venice during the floods. 
7. Naomi Campbell making safety stylish

Naomi has made me paranoid about folding tables and plane seats. She gives them a good clean before take off. I understand she has a busy life, her health and body is her business. She cannot get sick. She should launch her own line of masks, surgical gloves and hazmat suits. The Burberry cape was a nice touch so she doesn't scare children at airports. 
8.  Bella Hadid on FaceTime 
View this post on Instagram
The pandemic brought out new ways of working for everyone. Sometimes it was successful, sometimes it wasn't. I'll let you decide what this one was. (Hint: would anybody care if it wasn't Bella Hadid?) 
9. Gucci going seasonless
I like the idea of doing events twice a year at a chosen date without sticking to a calendar. It feels more celebratory, more like an event less like a chore. I was part of the Gucci fest, and it was great to see them support young talent. Although I do worry about the effect this structure will have on smaller brands who rely on fashion week events. Big brands showing at fashion week in cities like Milan or Paris have a halo effect (meaning they attract editors and industry people who will then go to smaller shows), that's why Gucci Fest had emerging talents showing their films along Gucci's—they shared their visibility with emerging talents. But what will happen in the future?
10. The birth of Black in Fashion Council


This is great and needed. I often tell people to look at the contribution black people made to music as an art form. If music had applied the same racist ideas and tactics as the fashion industry you wouldn't have jazz, rock, hip hop, house music, reggae. Our contribution didn't happen in fashion because of racism. Fashion is not just a business, it's an art form, which needs all cultures. It shouldn't be there to uphold the ideals of white supremacy. Black people shouldn't be a trend. Black people must be allowed to contribute to fashion and image making the same way we did with music. White supremacy is an idea that needs to die. 
11. Beyoncé stanning Marine Serre 
I wrote an article about how some hip-hop videos are the new fashion films. They feature establish and emerging brands. The general public don't always look at shows or buy magazines. Music videos are a good place to feature fashion especially now that music artists collaborate with young stylists like Ib Kamara or Matthew Joseph with FKA Twigs. 
12.  Dilara Findikoglu showing freelancers some love

This is great and reminds us that artists and freelancers have the same responsibilities as everybody else. Creatives have bills to pay. Being an artist doesn't absolve you from paying your rent. Also the romantic idea of the 'poor struggling artist' needs to die. 
13. Lady Gaga masking up
A very good use of her status as a celebrity to remind America to wear a mask. They needed to hear it.
14. Aaron Philip making Moschino history
I love it when dreams come true. I have been following her career through social media and I am glad she was cast for the campaign. Aaron Philip is proof that people are not their disability, her wheelchair is not who she is. 
15. BFC doing diversity and inclusion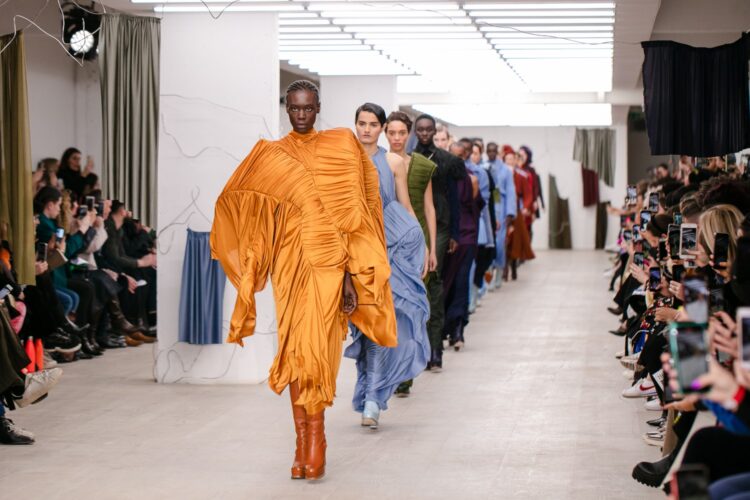 Racism works on all levels of an industry. It must be dismantled on so many fronts. We will make great progress the day people realise that racism is an idea, like any idea it needs people and an environment in order to stay alive . 
16.  Versace embracing plus-size models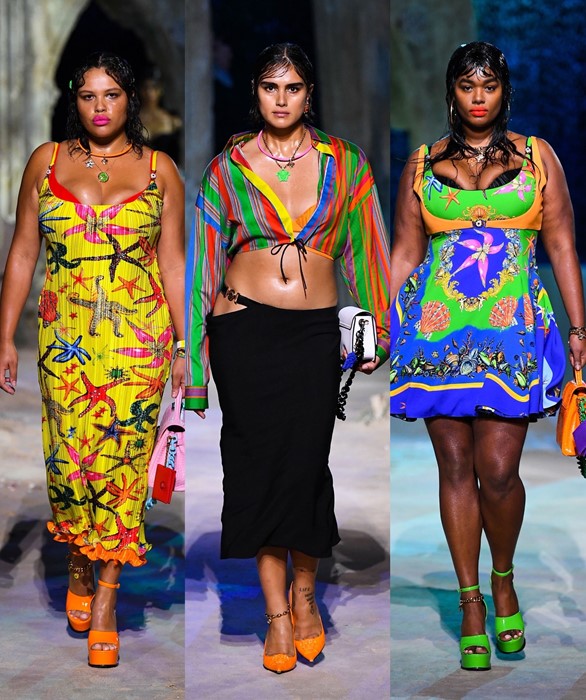 This was a great show, the models looked amazing. Versace did it here, but credit where credit's due: Rihanna's Savage Fenty redefined what sexy is. Sexy is not a size. 
17.  Emily's inexcusable fashion choices

https://www.instagram.com/p/CGCd3W3jalK/?igshid=mfwvrl87cgrd
The only thing more shocking than the styling in this show was the missed opportunity to reinvent the 'American In Paris' trope. It's been done before with Nicole Kidman in Moulin Rouge, Devil Wears Prada, Midnight In Paris etc.It's 2020. Could you really not cast a Latina or Black actress?
18. LFW going gender and season-less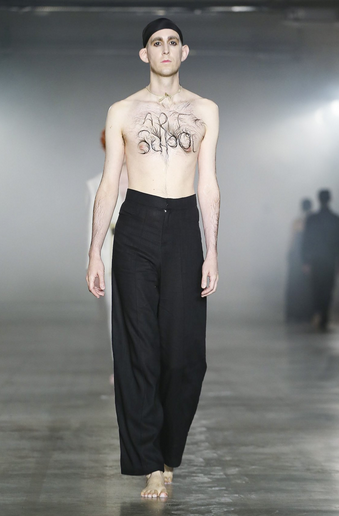 This goes back to Gucci and Balenciaga and other big brands rethinking Fashion Week. About time, honestly. We need to rethink things when they stop working for those involved. 
19. Trump getting trumped.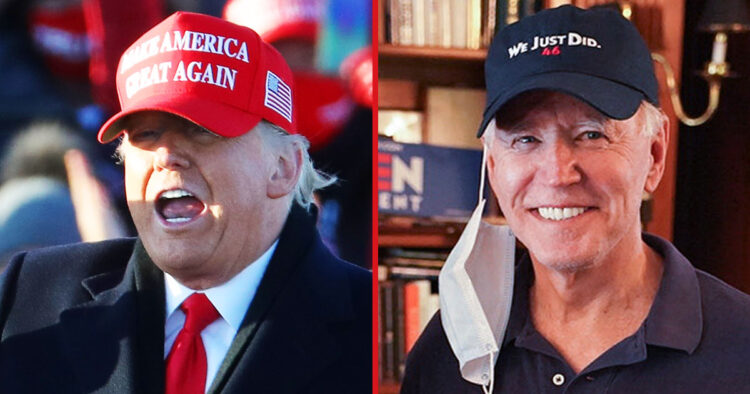 I truly hope that seeing the back of Trump will mean the end of these MAGA hats. It's time for them to go.
20. Telfar making Christmas sexy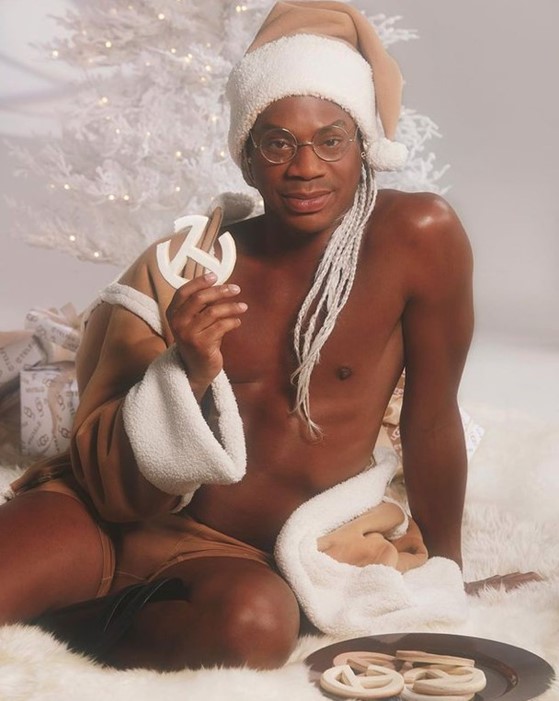 Last but not least we're getting into the festive spirit with Telfar for UGG. Whatever this man touches turns to gold. Where is the Christmas song?