It's 2001. Buffalos are parading London's pavements, the Spice Girls are on a devastating hiatus, every tween-age boy in Britain is trying to bend it like Beckham, and DJ Pied Piper is lovin' it like that. It's a moment in British pop culture immortalised in our memory by velour tracksuits, Versace co-ords, and frosted tips, but its aesthetic—and the fond nostalgia for it—owes everything to the UK underground, and the creators who helped to shape it. 
Enter British-Nigerian designer Walé Adeyemi (MBE), New Era's former creative director, founder of B-Side—an established and ever-evolving East London streetwear label—and the designer responsible for some of the most memorable fashion moments in British pop culture. It was his graffiti jacket that helped catapult David Beckham from rising football star into revered style icon, his style transformation of Posh that ditched the dresses and heels for hair extensions & assertive Matrix inspired looks and his store that saw Usher come in and walk out in head-to-toe original designs on route to MTV. 
What started as a Camden market stall when the UK rave scene was having its moment, ended up being a Brick Lane stronghold outfitting music's global elites—with his custom bespoke leather pieces, graffiti tagged denim and B-side accessories being worn by the likes of Craig David, Ms Dynamite, OutKast, Most Def, Rihanna and Missy Elliott. Adeyemi's designs were inspired by the underground, but they propelled the streetwear aesthetic of the UK garage scene into mainstream consciousness. "It's heritage in a sense," Adeyemi explains when we catch up with him over the phone. "When you wear the brand, I want you to feel like you're wearing something that's got some history from the UK scene."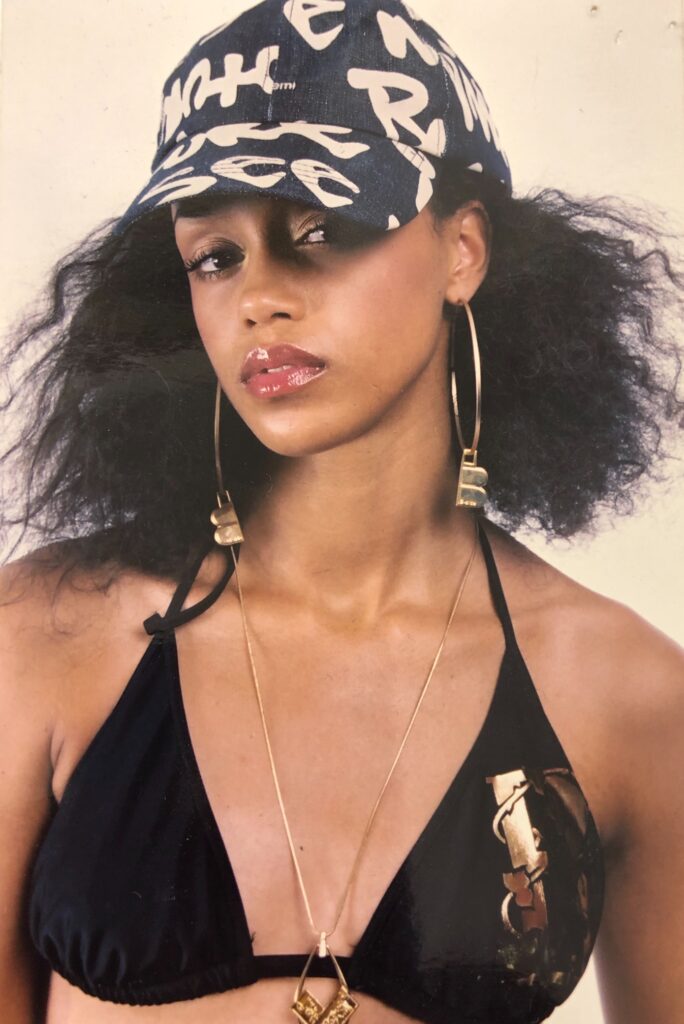 Your early work is rooted in London's underground music culture—garage, D&B etc. Did fashion and music always overlap for you?
When I first started in the business, I was designing for mostly unsigned musicians and acts. I used to have a stall on Camden market which was opposite a drum & bass store. All the musicians used to come there—it was kind of like a little melting pot. That was part of the early stages of the culture. I didn't really see myself as a fashion label in the direct sense as it was always linked to music. Even when I first started before selling in fashion stores, the designs were in record stores, because that was the audience I related to. The term 'B-side' is a musical reference. When you used to buy vinyl back in the day you'd have the A-side track which would normally be the biggest hit and then you'd have the B-side side which the record company didn't release… that was the underground side.
As garage artists like Craig David started becoming more mainstream, was there a point where you felt the brand moving from the underground into the realm of pop culture?
Yes, I think it was around 2001-2002, but to be fair it always remained underground because we were quite selective in how we placed it. It was a growing scene—a new scene—so it wasn't something which was over-saturated. We were still trying to find ourselves as it was evolving. It was a different time then, there was no social media so you had to dig to find information and see certain things. It was almost like a code which started to spread. It started off in London and then it went to the north of England. I remember it was the summertime and everyone was going to Ibiza and wearing my hats on the beach. Beanie hats on the beach, I was like great! That's where it really started to bubble.
You famously worked with both Beckhams. Who came first—Posh or David?
I was working with lots of different musicians at the time when I got a call from a record label. They said we've got an artist we think you should work with, we can't really say at the moment who but they'd be great for you… and of course it was Victoria. At first I said let's have a meeting to see if we get on, because we come from completely different backgrounds and different sides of the coins—I was working heavily in the streetwear side of things. So we met and had a couple of conversations and got on really well. When I first started styling her, I was going to the stores, but everything could only be worn once so we said why don't we just create and that's what we did. That's how we started designing for her. We did the music video and promotional campaigns for her first single with the garage duo True Steppers and Dane bowers and it was a success. David was an offshoot of working with Victoria.
View this post on Instagram
And after he wore your graffiti print, it blew up… What's the meaning of the tag 'Be your own future'? 
It's part of a poem. I was looking at lots of different graffiti at the time.. everyone was using full on art pieces like you'd see in the 80's and I wanted to keep it short. So I spoke to the graffiti artist named Juda and we came up with the words. He wrote it out for me and then we got it and changed it around. This was before photoshop, so there was a lot of photo-copying and photo-copying. I liked the simplicity of the tag and wanted it to be all one colour. I wanted something that was quite uplifting, spiritual and positive without being naff.
You also created custom pieces for OutKast & Beyoncé—at a time when British streetwear wasn't big in the US. How did that feel?
It was a great honour to work with people like Beyoncé, Missy Elliott, Usher. As I was from the UK and they were from the US, it was a good opportunity to showcase what we do here in London and our style, especially because British streetwear wasn't really heard of on that sort of stage. For Beyoncé, I did a couple of things—the first one was a campaign for L'Oréal where they asked me to design an outfit for her. We only had 48 hours to match the exact Pantone with the colour for the hair product but we pulled if off. It was a leather yellow mini dress with lacing at the front. Later she wore one of our sweatshirts which said 'Can I Live' right after singing for Obama's presidential inauguration (where lip-synching had been accused). Beyoncé hadn't said anything about the performance and then put it on her instagram. That was a bit of an epic time for us as well.
View this post on Instagram
Did being the Creative Director of New Era lend an American influence to your designs?
Not really—that was the interesting thing. I was doing it globally, but there was a US team that we worked alongside. I had to bring the two together. It was at that point that the European style was starting to leak a little bit more into the US. That style hadn't leaked financially, what I mean by that is people were still wearing very very baggy clothes so the sales people of New Era didn't quite understand that that was a bit of a challenge. We decided to get the balance and ended up doing a US collection and then a European collection. Some things crossed-over, but generally the bulk of the sales in the US were from the oversized clothes and hip-hop inspired items. We couldn't sell that in the UK or Europe.  British/European whatever you want to call it, we've always done things very differently. I've always tried to put forward the individual characteristics of how we dress here. 
You interned with the legendary Joe Casely-Hayford at 18. What was that like? How did you feel about the news of his passing last year?
Working for Joe was the foundation of my career, it was a great learning experience. Him and his wife Maria were great role models to look up to and give me direction. That was the period where I really understood how the industry works, how difficult it can be and how much hard work and dedication I needed to put in if I wanted to get anywhere. It was very upsetting to find out about the news—Joe's been a mentor and someone I looked up to for many years since the beginning of my career. It was very sad, very sudden… but we have to celebrate the good times and try to keep his legacy alive.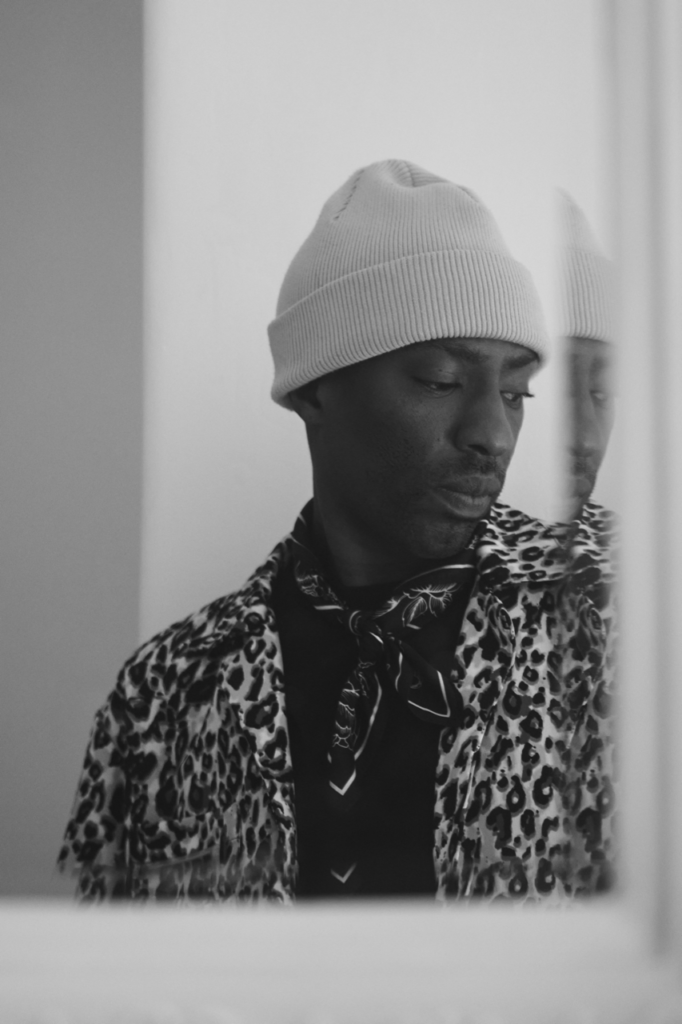 How have your inspirations changed since you started out? 
They haven't to be honest. I've always been inspired by culture…which is the same thing now, art… the same thing now, so my inspirations haven't really changed. Obviously with time the things I see around me are different, but the foundations are very much the same. If you look at our old campaigns from 2003-2004, they don't look a huge amount different to what's going on now. 
How has the rebirth of '90s/ early '00s style affected your brand?
What's been really good actually is there's quite a few vintage stores which have been selling our products. A lot of people then are using us for reference for what they are looking for or for what's going to be the next thing and then being like 'oh this is yours from before'. I remember seeing a guy on a skateboard about a year and a half ago. He had one of my jackets on and I stopped him and I said 'where'd you get your jacket from?'. He said, 'I got it from a vintage store—this brand used to be quite big back in the day.' It was nice because—it just shows the authenticity which you can't buy.