"Or?" Sorry, don't know her—"or" is not a word in our summer vocabulary. It's not in tobacco technology pioneer glo™'s either—and that's what inspired the brand's motto for this season: #OhneWennUndOder, which—for those of the less dextrous linguists among us—loosely translates as, no "if"s or "or"s. Encouraging Berliners to live their best lives and indulge a little, last week, glo™ Germany invited a group of participants (us among them) to experience the city without limitations, to practice saying "yes" and give in to temptation in true summer spirit.
Despite Berlin's temperamental climate (rain, rain and even more rain), we headed to Gundi Spätkauf on Neukölln's Karl-Marx-Strasse on Wednesday afternoon to embark on a slightly more *investigative* type of journalism, as glo™ guided us around the city with a series of tip-offs.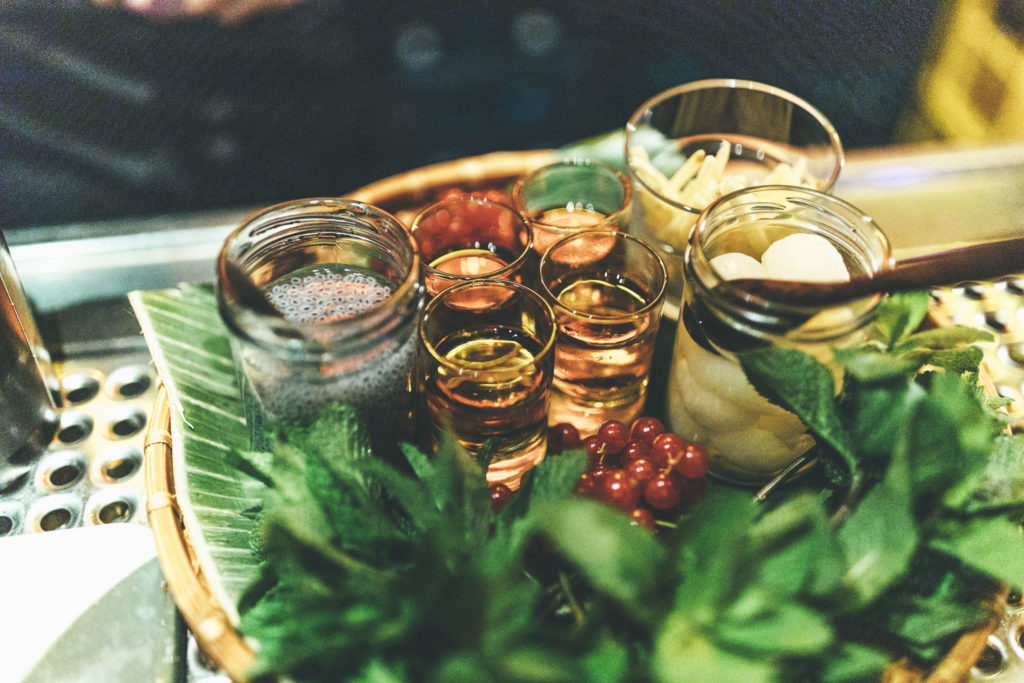 The first gave us "Vietnamese", "eclectic furniture", "summer cocktails" and "the DISTRICT Mitte", leading us to local bao bun favourite, Saigon Street Food spot District Mot. Here, we answered no questions—we simply indulged in strawberry mojitos infused with everything. Lychee? Check. Mint? Why not. Pineapple? Yes, please. glo™ also offered up its own flavourful contributions, too—giving us a new kind of experience without compromising on taste, and allowing us to soak up the full aroma experience of the Viet cuisine around us. Then, we received our second clue: "a kingdom for desserts".
At Princess Cheesecake (true confectionary royalty), we gorged again—this time on summer salads and (of course) cheesecake, and chatted to a real life grandma (cosy af) before heading to the last stop, a place that serves Berliners snacks and drinks from AM to PM. It could only mean one thing:  a fabled institution, the notorious Berlin spätkauf. At Kastanienallee in Prenzlauer Berg,
glo
™
's späti delivered the goods, and we ended the evening exactly where we would after any good day out—scanning the aisles for chips or chocolate—or wait, no. Both.
Paid partnership with glo™. To find out more about glo™ head here. 18+ only.