You've heard of climbing the ladder, but according to Sierra Leone-born, London-based stylist and editor Ib Kamara, the time has come to break it. "If I know I have something to say, why do I need to climb the goddamn ladder?" he asks Tate curator Osei Bonsu. "For people of colour, it's even harder to find the ladder."
It's safe to say Kamara has done things his own way. He dropped out of his medical degree just one year in, to pursue artistic avenues instead—a decision he says was harder to break to his African parents than it was to come out to them. And while studying at London's esteemed Central Saint Martins, his work caught the eye of photographer Jamie Morgan, who put him in contact with Dazed. The rest, as they say, is history.
In the four years since then, Kamara's cultural contribution has been irrefutably impactful. His work alongside friends and visionary photographers like Nadine Ijewere and Kristin-Lee Moolman is the type that's often termed "pioneering,"—it "crushes stereotypes","redefines Black masculinity", "challenges the status quo"—and it's not for no reason that it invites such accolades. But to Kamara, his work is about representation.
"Coming out of Central Saint Martins I had this sense of pride for my roots and my background; of who I am as a Black man navigating this European gaze that I live in," he says candidly when Osei Bonsu asks him about his aims. "I just wanted to create things that I felt were not there already."
As he teams up with Browns for 'A Family Affair', Kamara discusses the themes that drive both the project and his work: community, opportunity and unapologetic Blackness.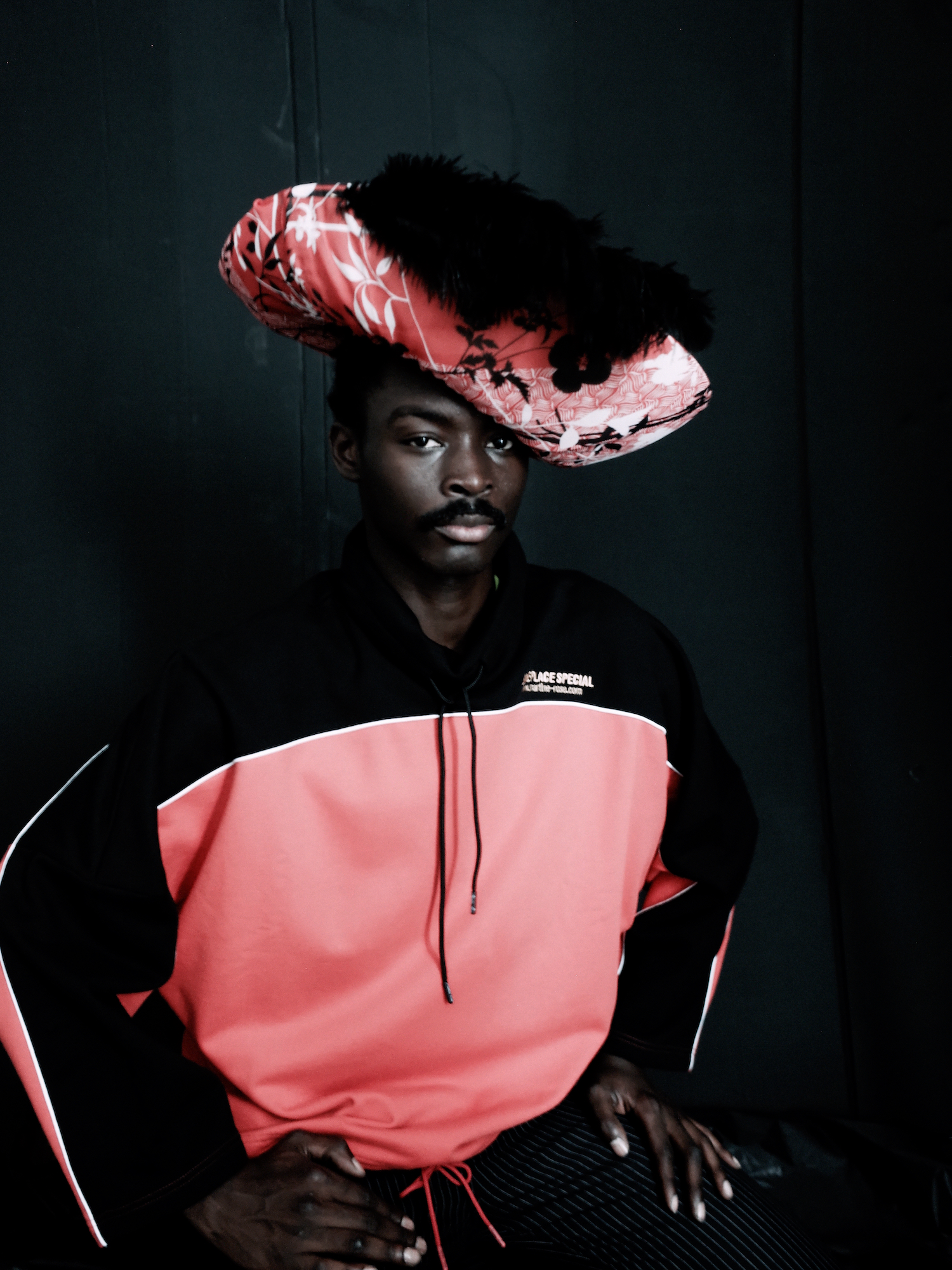 You moved to London at 16—it's a notoriously hard city to find your feet in—how long did it take for you to find your family?
It took a couple of years, I'd say. Through university, clubbing and talking to people, you then find a community of people you love and feel protected around. 
What kinds of people would you say you naturally gravitate towards?
Great community spirit and just a good heart. 
The ideas of family, community and solidarity are always important, but arguably the pandemic and the mobilisation of the Black Lives Matter movement worldwide have reinforced that fact. What outpourings of solidarity have touched you most (both personally and internationally?)
What has touched me the most is people's shared experiences. Standing up and saying, 'this is what has been happening' and the feeling of people just listening and not being shy to ask questions. I think it's very progressive and it's creating the space towards healing.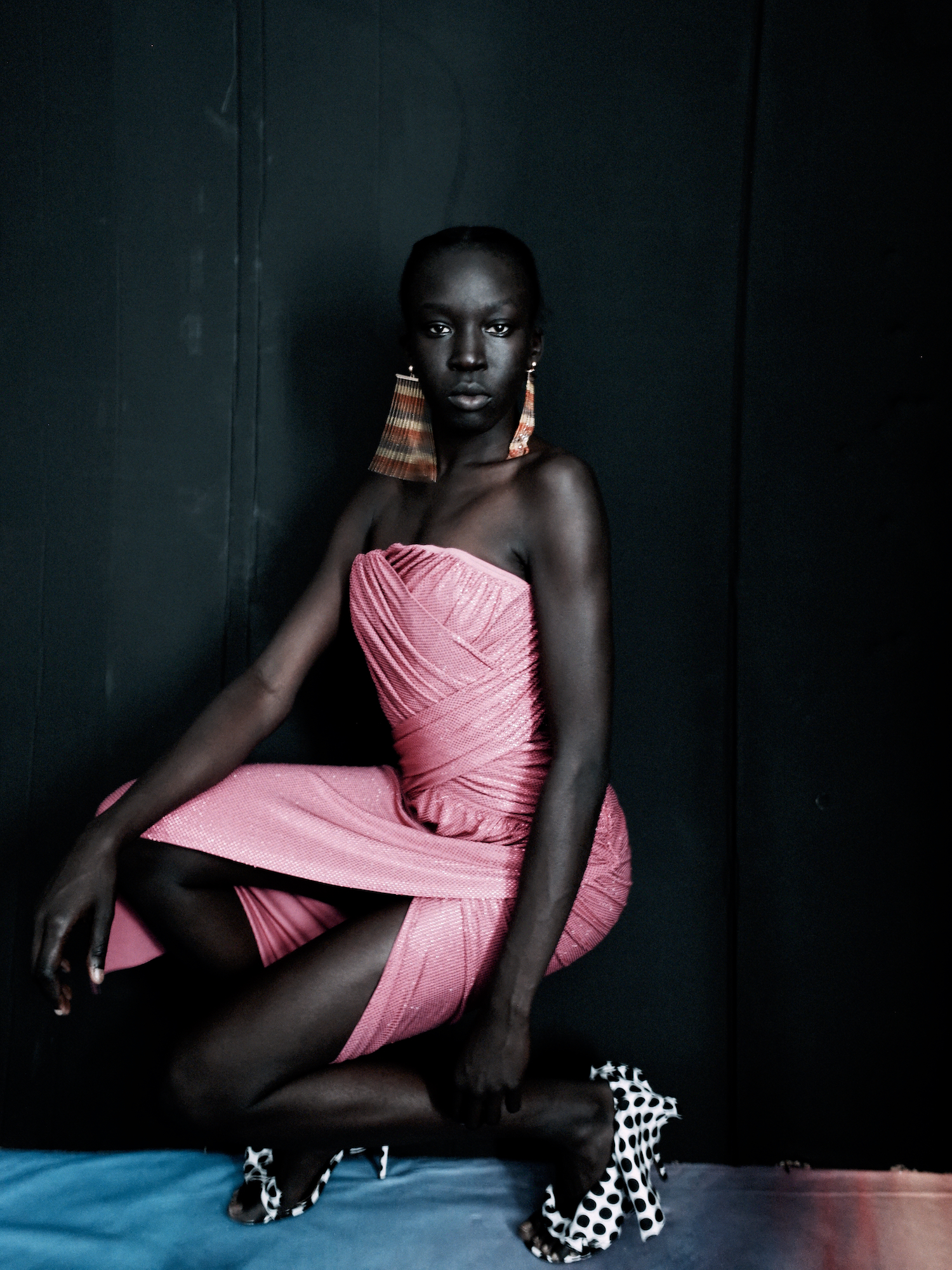 This collaboration unites many creative Black minds across the scope of London's creative scene—including Stephen Isaac Wilson, Nadiah Adu-Gyamfi and King Owusu—how do you think these people are shaping the industry from the inside out?
By shedding light on their stories and experiences. Bringing in a sense of new imagery which I think is so important to give the industry a balance and share light on people with different points of views. 
You also talked to The Tate's Osei Bonsu about the importance of community and the idea of future. There's been a lot of uproar around the handling of BLM in the fashion world; and a lot of institutions built on and profiting off Black culture are staying silent, or doing very little. How have you perceived the response taken by brands and institutions? 
I think there is more to be done for inclusion; some brands are trying and some are having to realise that the world is multicultural and there is no space for racism.
Instead of 'climbing the ladder', you say this generation needs to break it—do you have any advice for young Black and BIPOC people wanting to break into the industry?
I think it's about not being afraid to do the things you believe in. If you feel in your heart you have a vision go out and do it. Don't let anyone tell you because of your age and the colour of your skin you cant. Experience comes through trial and error—be willing to learn from people that have done it before and keep pushing.
What does unapologetic Blackness mean for you?
Living free, thinking free, loving free and happiness in your skin and culture.
What are your biggest hopes for London's near and distant future?
More opportunities for everyone, especially kids from very poor backgrounds. It's so important we reach out and inspire the young ones coming into the space so they feel they are aspire and dream and bring new and exciting ideas to the industry we love.
Photography IB KAMARA
Styling IB KAMARA
Hair Direction VIRGINIE MOREIRA
Models AWUT ATAK, YANNICK KONAN, OMO NAIJ, OTTAWA KWAMI, KING OWUSU, MARC BIAKATH
Fashion Assistance SALLY BOTTOMLEY, FELIX PARADZA AND JON-ERIC HEGEMANN
Set Design STUDIO AUGMENTA
Photography Assistance CAMERON UGBODU
Further reading at brownsfashion.com.