Kiko Mizuhara is no stranger to the spotlight. She was thrust into it at just twelve years old—when she won the Miss Seventeen title with Japan's Seventeen magazine—and hasn't left it since. Over the course of her sixteen-year career, the Korean-Japanese-American model has shaped up to be a pioneering force in the international fashion landscape, earning a spot in the annual Business of Fashion 500 list, designing collections for Opening Ceremony that have been worn by Rihanna and founding her own model agency, Office KIKO, to provide better opportunities for others in the industry. She assumed the role of perhaps Japan's most beloved literary heroine at the mere age of twenty—the free-spirited Midori from Haruki Murakami's painful young love story, Norwegian Wood—and has amassed a following five million-strong on Instagram. Now, she's joined Jonathan Van Ness, Antoni Porowski & co for Japan's very own version of Netflix smash Queer Eye.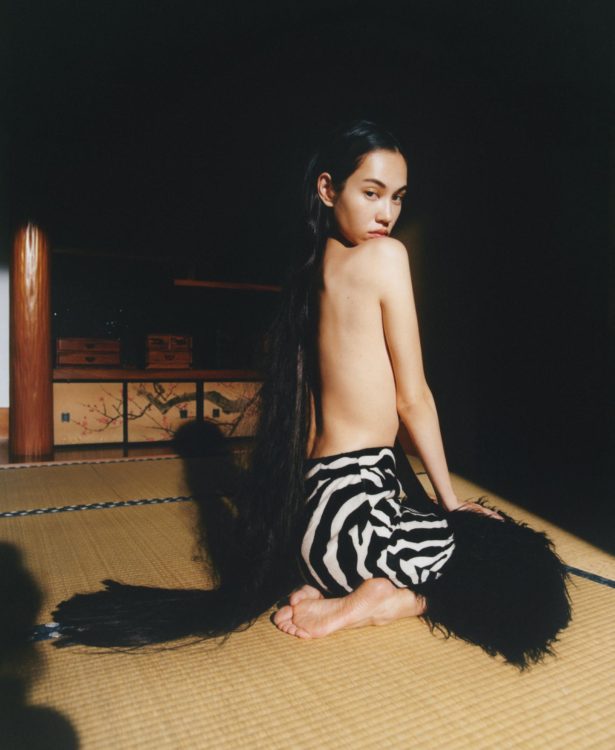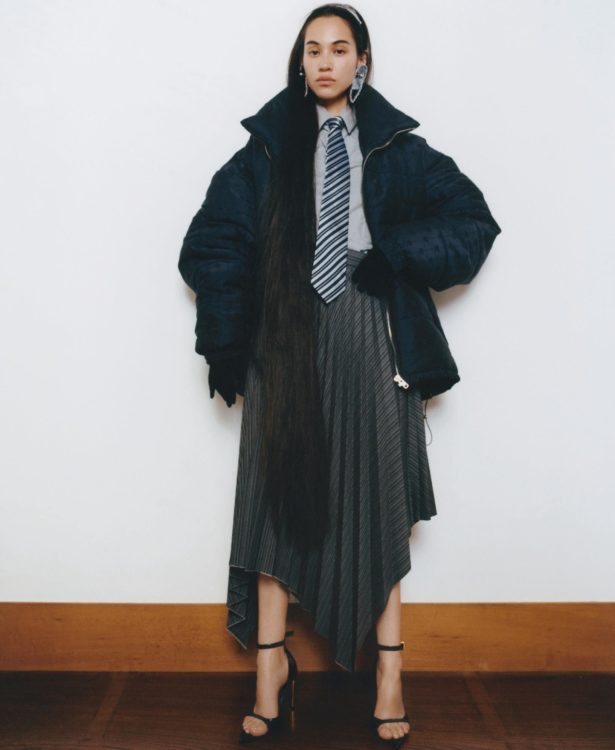 Having lived in Hyōgo Prefecture's capital of Kobe for most of her life, Mizuhara left home—alone—and moved to Tokyo aged sixteen to work as a model for ViVi magazine. It was a time when Paris Hilton reigned supreme and that LA Barbie look was dripping off every teen dream in sight. "Everyone in Japan was dressed up like her," Mizuhara remembers. "Dyed blonde hair, a tan, a really short frilled skirt." Desperate to stand out, and dead set on landing her first ViVi cover, Mizuhara did the complete opposite, forging her now-signature aesthetic of jet black hair, pale skin, and bright red blush, and styled in a look she describes as "'50s flavour with a touch of boyish edge." Teaming oversized men's T-shirts with skinny jeans, Mizuhara wanted nothing more than to be noticed—and it worked. In the twelve years since then, Mizuhara has become a household name in Japan, owing, in part, to her major acting roles across both film and television. As a result, the twenty-eight-year-old has morphed into a fully-fledged multi-hyphenate—although, she assures, fashion is still the alpha and omega. "The fashion industry was always my dream," she explains. "The scale of Western fashion culture was just tremendous—it was my inspiration." To say she's taken the bull by its horns sounds too aggressive for the kind of good-natured and infectiously open person Mizuhara is, but her confident commanding of an industry as tough as fashion is testament to her unwavering dedication and determination to the cause.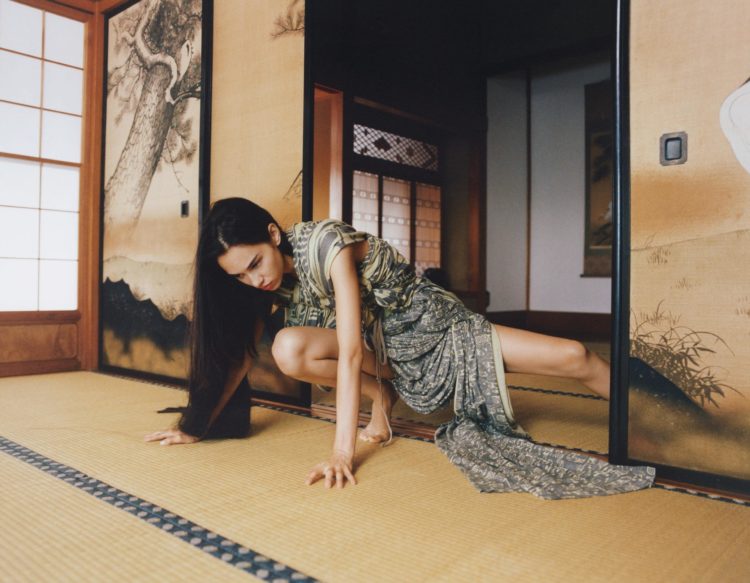 And to Mizuhara, the most rewarding part of the job comes from the cross-cultural connections and experiences she's able to cultivate. "When I work with people internationally, even though I can't understand their mother language, even though we haven't shared the same culture, we can find common ground through our sense of artistic view or creativity," she says. "To be able to share that feeling is extraordinary, and also being able to create the art with people from all over the world is a very precious and irreplaceable joy for me."
It's something she's been able to do more and more. This autumn has seen Mizuhara welcomed in as an honorary member of the Fab Five on Queer Eye: We're in Japan!, which sees her injecting a dose of infectious Kiko energy (and a helpful mastery of the Japanese language) to the first spin-off of the show.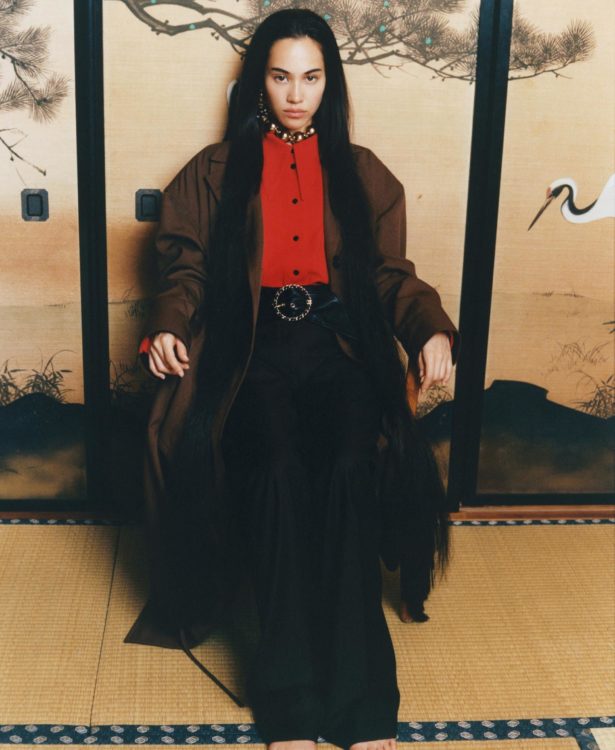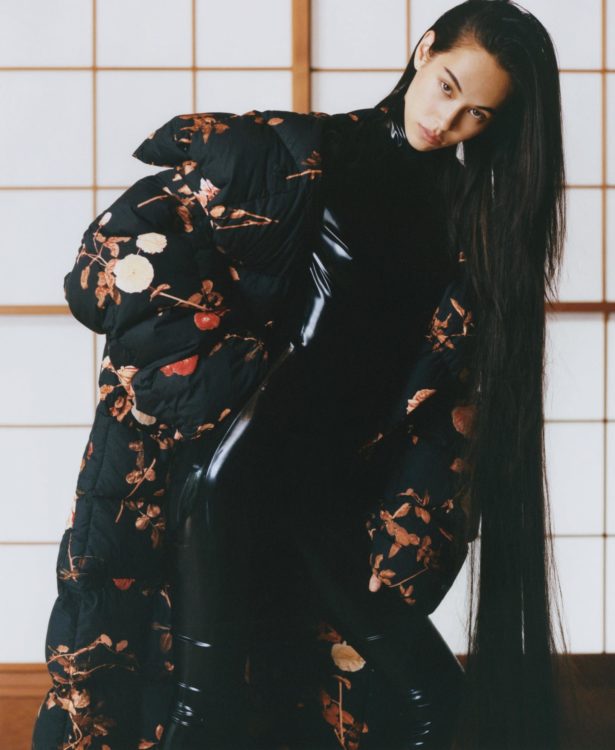 But her international success has also laid bare the glaring differences between fashion, and beauty, in Japan compared to the West. "Modelling in Japan is more about becoming a pop idol," she admits. "I think, in the '90s, people used to shoot more artistically, but it often felt like you're just a mannequin—I feel that, in the US and Europe, I have more opportunity to express fashion artistically." And as someone who's come of age in the modelling industry, and spent the best part of two decades manoeuvring the business, Mizuhara is well-versed in the transitory nature of what she does. "The definition of beauty has changed drastically," she explains. "The industry is becoming much more focussed on individuality and the kind of message you're putting across." But when that message is as genuine and endearingly kind-hearted as Mizuhara effortlessly is, it's pretty safe to assume she's going places.
Photography HEDVIG JENNING
Styling DOGUKAN NESANIR
Model KIKO MIZUHARA
Hair & make-up RIE SHIRAISHI
Production TAKA ARAKAWA
Production Assistant RYOMA NAGATA
Photography Assistant MARK ARRIGO
Styling Assistants NATALIA FARNAUS, ISAAC PEREZ SOLANO, RUMIKO KOYAMA