Last week, Moscow's Manege was transformed from a cultural centre to a fashion mecca as it played host to this season's edition of Mercedes-Benz Fashion Week Russia. With a population totalling in excess of 13 million, Moscow is technically the largest fashion metropolis in the world, and spanning five days and showcasing 117 designers from 14 different countries, the event was a solid attempt to put it on the global fashion map.
It's no secret that style is deeply embedded into Russia's cultural identity—from Siberian furs to the babushka scarves that have inspired and infiltrated every high fashion house from Chanel to Balenciaga—but now a younger generation of Russian talent are pushing fashion design into a new era. Casting a spotlight on emerging designers has always been a central concern of the Mercedes-Benz fashion initiative, and the Moscow edition failed to disappoint, bookending the week with Futurum's display of up-and-coming talent, and the showcase of BSHAD's graduating BA and MA class. These are the names to watch from the latter.
Irina Druzhinina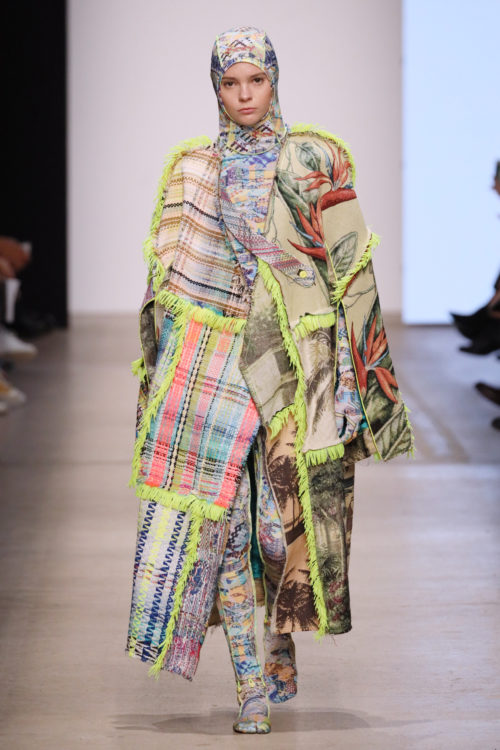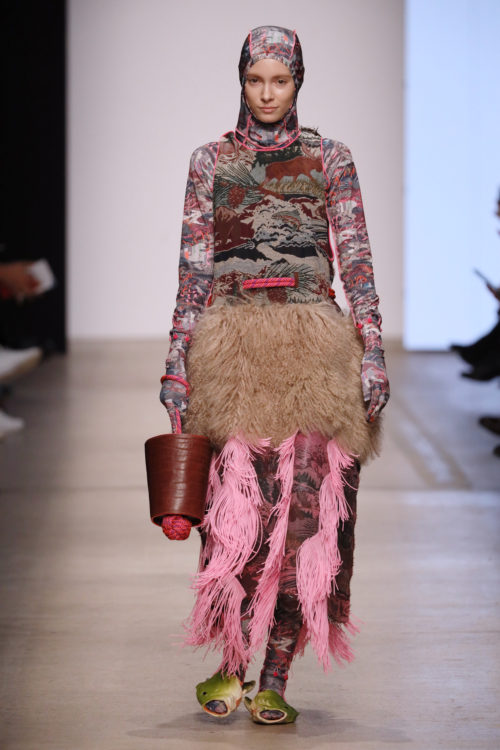 Inspired by the duality of the modern life, Ira Druzhinina presented an eclectic collection that explored the way our natural desires are increasingly being corrupted by our transhumanist ideals and reliance upon technology. Dresses and coats rendered in carpet-like fabrics and embellished with woodland nature prints were set against eclectic neons and latex, while patchwork was hemmed with acid yellow-tinted feathers. In a nod to sustainability, almost half of the materials used to create the collection were sourced from eBay or Etsy.
Daria Norkina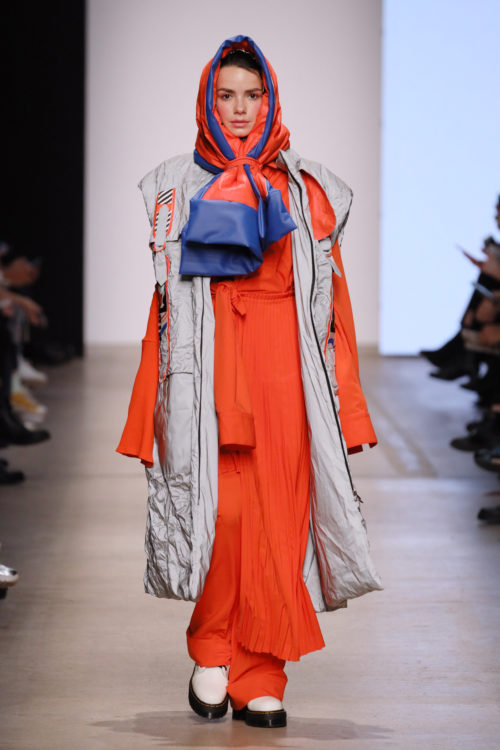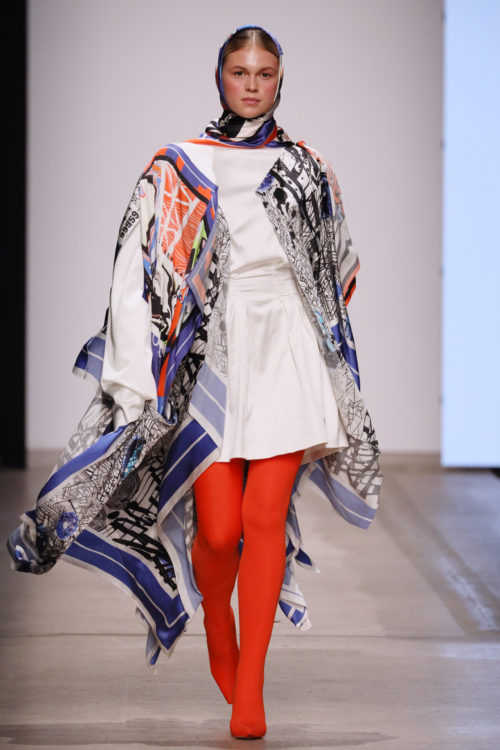 'Siberia, but make it modern' could be the unofficial ethos of Daria Norkina's bold designs. Boasting babushka scarves and weather-proof jackets, Norkina's collection paid homage to her Tyumen roots, whilst simultaneously reframing traditional Russian style within the context of contemporary fashion. Combining elements of traditional folklore with a subtle industrial and streetwear aesthetic, the collection proved as whimsical as it was wearable.
Korinna Polinskaya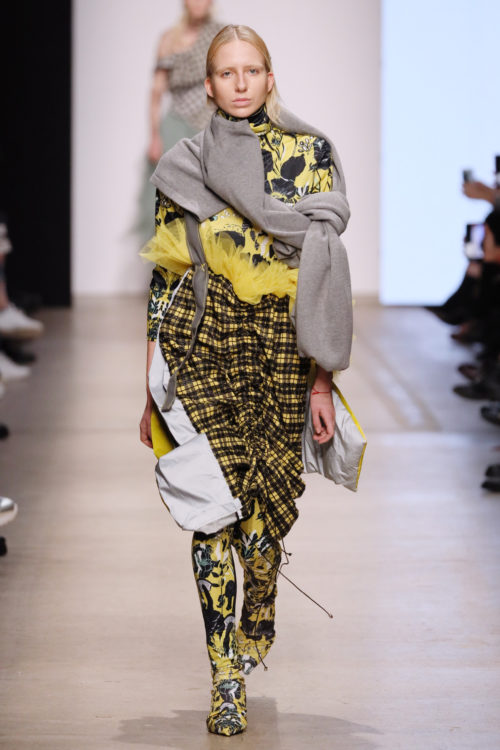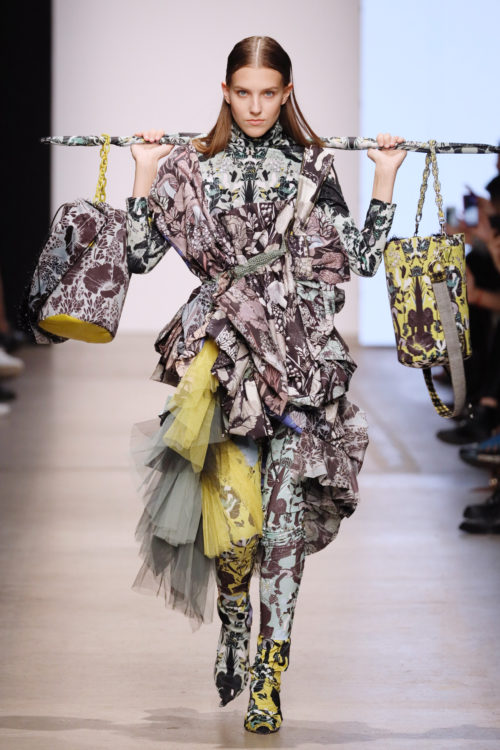 Sticking to the old adage of telling what you know, Korinna Polinskaya's offering was inspired by Russia—in both its darkness and light. Taking its name from the Russian word Skazka, meaning fairytale, the collection took a narrative format, telling a story with each look. Rural childhood memories, Moscow's chaos and the city's violent past were rendered in a powerful colour-scheme of black, yellow and greys, complete with a koromyslo (an old-fashioned yoke used for carrying water) emulating the image of rural life in Eastern Europe. Asymmetric cuts, ruched fabrics and loud patterns culminated in hard-edged urbanwear, amalgamating the essence of old with an aesthetic that was distinctly new.