There's no denying the fashion landscape is developing as rapidly—and unpredictably—as ever, leaving both seasoned professionals and experienced industry commentators stunned and, at times, lost for solutions.
Naturally, attention shifts to students, who have so often successfully disrupted the state and shape of design with uncompromising and fresh takes on fashion. But how is the next generation of creatives to navigate—and more importantly, master—the increasing issues the industry faces, and the expectations that come with youth's presumed radicalness? INDIE asked the people at the centre of this discussion: the professors and educators leading some of the world's most renowned fashion courses. Here, they share their thoughts on the challenges, responsibilities, and possibilities of fashion education in a feverishly changing industry.
Taking over from the late Louise Wilson in 2014, Fabio Piras the head of arguably one of the most established fashion programmes in the world. Central Saint Martins MA fashion is known for fostering  talent like Craig Green, Mary Katrantzou, and Alexander himself studied at CSM and has  worked on the course with Wilson on and off since 1995, evolving and broadening both team and direction after taking on his current position.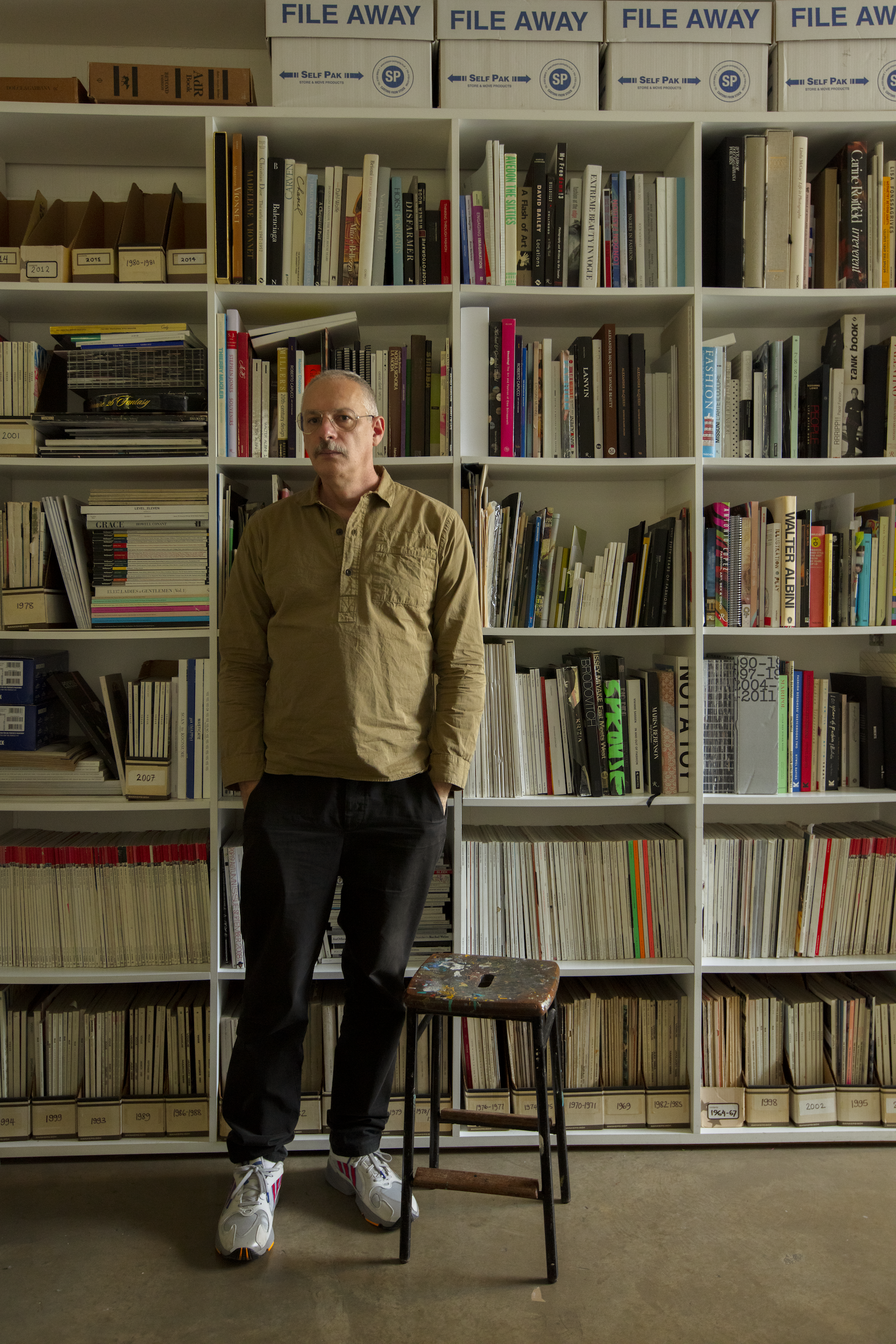 "It must be very challenging to be in your twenties and invest in a fashion education that connects to an industry in total turmoil. Fashion doesn't seem to be going anywhere very positive—I'm probably going to upset quite a lot of people, but that's the truth.
Because of that, I think that education has a big responsibility. The courses in fashion need to open you up to be not just a better designer but a better citizen—thinking about what your role is in society, but also as a creative endeavour. I don't think ten years ago that was necessarily the main concern, but, today, it absolutely is. There should be more of a proper discourse done by academics and by students among themselves as peers. Our job is to feedback—to critically feedback, making sure students understand what the consequences of their choices are. If you want to use plastic, how are you going to use it? I think today you'll see that using plastic implies a completely different point of view than before. Before it was just a material; now there's also a political, social statement to it.
In a very subversive way, thanks to education, these people are going to enter into the fashion industry—into studios, into management,into fashion week as designers—and change stuff no matter what. That's what I love because that is the subversive power of education: you induce things and it's for the student to take it onboard or not.
What we need is the preservation, continuation, and implementation of skills because, no matter what, they are important. And to identify what the skills of the students are. You can't force-feed skills to your students. Both undergraduate courses and especially master courses are about really enhancing what a student is best at. If students can't do that at college, it's more and more difficult to do it outside, and it's almost impossible to do it within employment. The way that companies hire talent and the kind of talent they want to hire, it's almost as if they're terrified of talent. It's really heartbreaking to see people go into employment and be underused or misused. When you have somebody who is that fresh, you want that person to be in a situation where they have total freedom to develop ideas within the industry. I think that should be a priority, to everybody. It's important to bring these young minds into a world of creativity, hands-on design, trade. Whatever they're good at, they need to be doing it.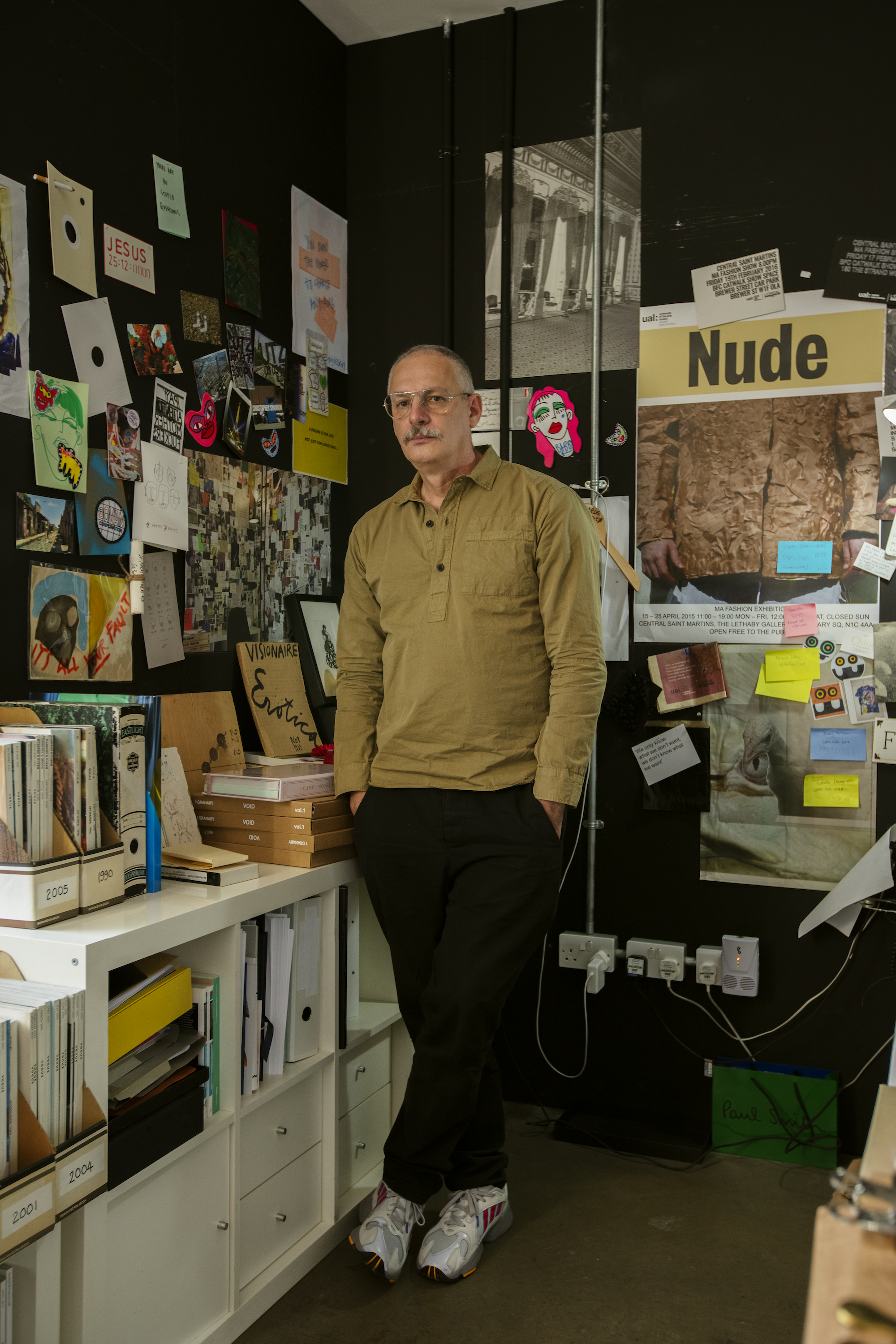 There's a lot of fashion education and I'm not sure if that corresponds to the same availability of fashion employment in the industry. I mean, how many fashion courses can you have in the whole universe? And how many fashion courses need to teach the same thing? It becomes a very strange fashion stardom system, where everybody wants to be a fashion designer. Nobody wants to be a pattern cutter; nobody wants to be a tailor. There are so many professions that can make you a very successful contributor to the fashion industry; why does everybody want to be a designer? They're all queuing to work for these big names, and neither education nor the industry makes it alluring or interesting or engaging for students to actually see that there are other levels of fashion where one can work, and other companies, other groups even, other countries. Not necessarily Paris, London, New York, or Milan. I even struggle to say those names because there's much more than that.
Sometimes you feel as if students are under-informed, or this dialogue doesn't exist for them to engage with. We try to discuss it—that, no matter the fantasy, they need to understand exactly the context in which their work is made. We try to make them understand that, no matter how strange you are, how esoteric, super creative, how conceptual, there is a market.
I hate the commentary that seems to be recurrent: "fashion schools have a responsibility to teach their students business." What does that mean? It means absolutely zero, nothing. Yes, if you are a course that deals with business, then that's another story. Because then you have a proper programme related to that. A designer can just engage with it. What interests me is the group the students see their work on. Who are their competitors? Are they more original? Or are they just a repetition of what other people do? These questions affect their portfolio, their employability, their business plan when they want to start their own company, project, or whatever you want to call it—not 'brand,' that's a word that I'm banning; it's a terrible word.
'Brand' implies huge investments, and it implies marketing, it implies all that. You're a designer, you're just somebody who's started his own project, so therefore, call yourself a designer. Call your endeavour in business your collection. I don't think that Jean Paul Gaultier in the '80s would've called himself a brand.
What I've learned is that you need to believe in what you feel is right. Of course, on one hand, you need to have that set of skills, but those skills are just technical; they have no value whatsoever when you don't have the emotional or intellectual ability to do something with those skills. So, therefore, in a very Walt Disney kind of way, you need to believe in your dreams. If you don't believe in that, no matter how naïve they are, no matter how way-out they are, no matter how fantasy-like they are, then you don't stand a chance in hell.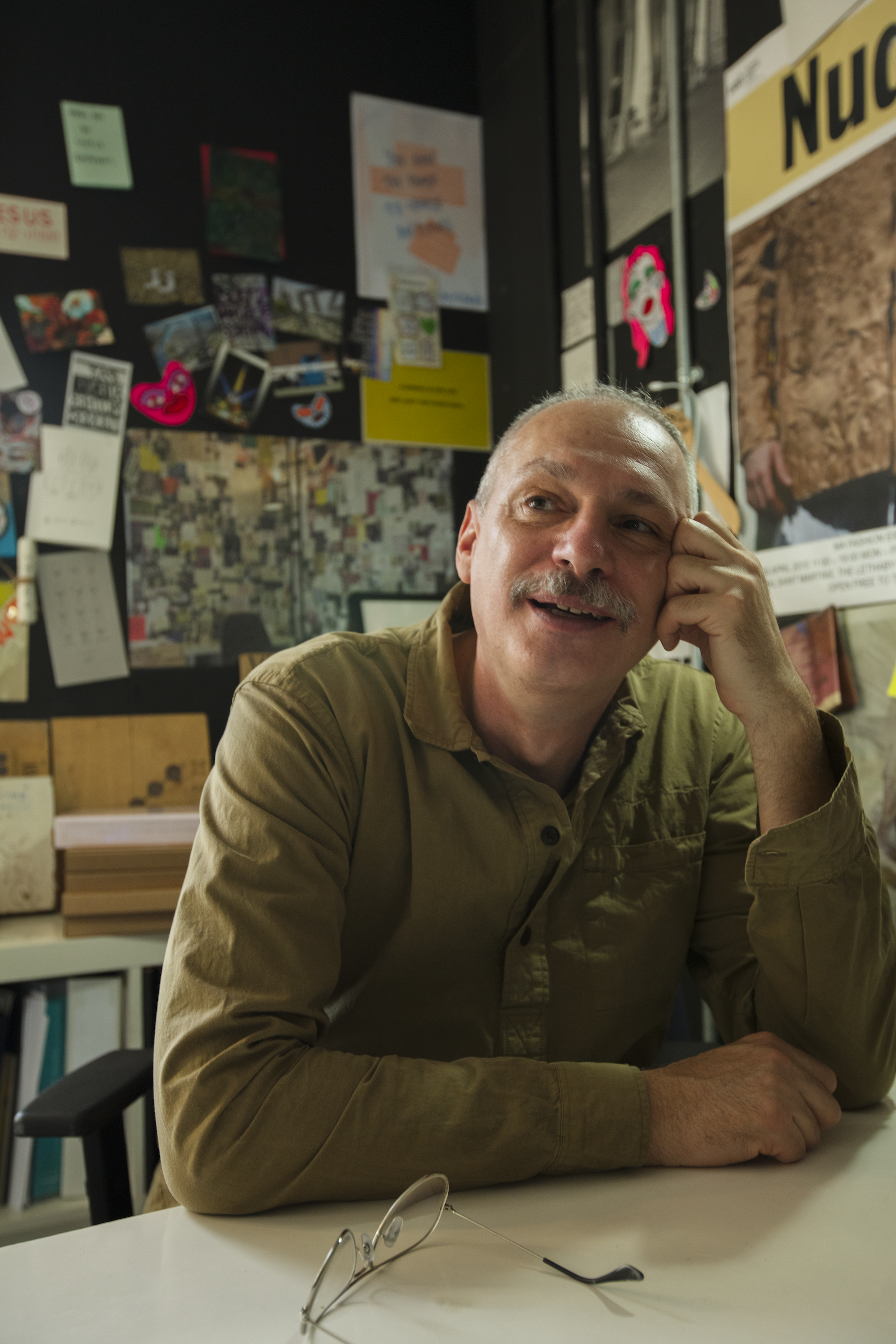 But it's in moments of turmoil, in moments of darkness, that creatives come up with statements that move things forward. In a way,it's also a very interesting moment for students—a moment to be brave and maybe realise that, actually, the ball is in their court and they shouldn't wait passively. They should be proactive and break all the boundaries, the rules that seem to be there for them. What I'm very proud of is that the benchmark for achievement some students have set is changing the paradigm. There are names like John Alexander Skelton or Craig Green that came out of the course—designers who play with rules and completely do things on their own terms. Who tells you that you need to show in Paris? Who tells you that you need a catalogue show during a fashion week? Who tells you that you can't just show when ever you want? Who tells you that you need a crowd that is six hundred people when you can have a crowd of fifty, but they are the right fifty people?
For instance, a lot of students come to us for something that is quite dated: the graduate show at fashion week. With that, we give them the establishment. But their job is not to hope to be in the show, but to be brave enough to be outside that show doing their own thing. Because it will be ten times more engaging and people will love it ten times more than our show. That's what they need to understand."
Photography WENDY HUYNH